Savings-conscious consumers have long gravitated toward AARP. The advocacy organization for older Americans negotiates discounts on everything from mobile phone plans and drug prescriptions to restaurants, hotels and, yes, cruises. While "older" generally connotes seniors ages 65 and above, AARP membership is open to Americans who are considerably younger. But is it worth subscribing if you're looking to save money on your next cruise?
I remember feeling insulted when right before my 50th birthday I received an invitation by mail to join AARP. "I'm nowhere near retirement," I thought as I crumpled it, mumbled something about ageism and tossed it in the trash. This was years after AARP (pronounced A-A-R-P with the letters sounded out) officially changed its name to its acronym. It was founded in 1958 as the American Association of Retired Persons, but as leading-edge baby boomers began retiring in their 50s, AARP started to engage with them to encourage younger membership.
For cruise news, reviews and tips, sign up for TPG's cruise newsletter.
More than a decade later I'm still not retired, but this assignment gave me an excuse to finally join AARP. When I did, I took a look at the perks of membership to see which benefits would be useful to my travel plans. Here's what I learned about how to save on cruises with AARP Travel.
You don't have to be retired or age 50-plus to join AARP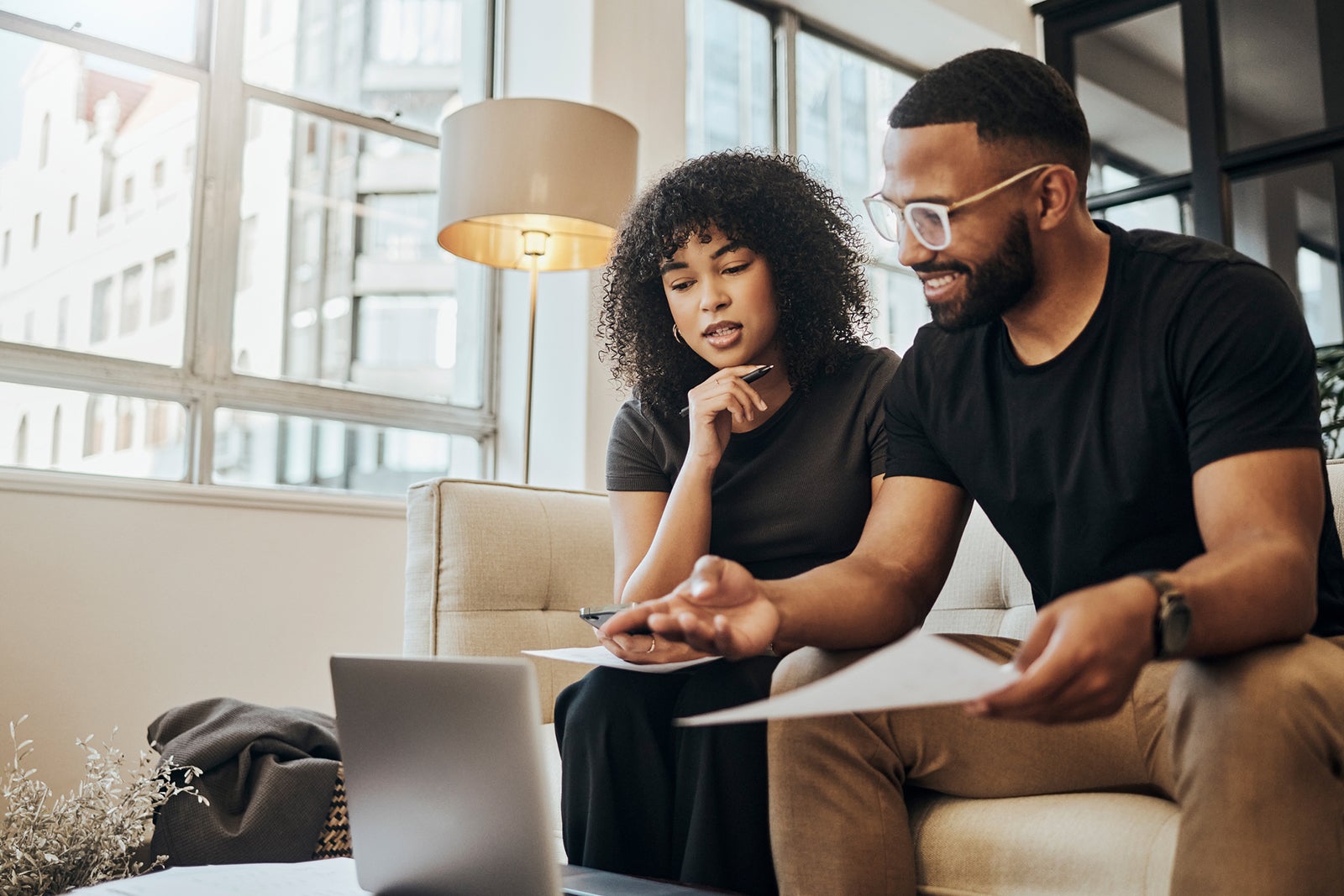 You do need to be age 50 or older to reap full benefits, but Americans ages 18 to 49 can also join AARP. Folks under 50 can receive most member benefits, aside from those restricted by law or contract, such as certain insurance products.
To sign up, simply visit AARP.org and click "Join Now." Membership is $16 per year, although rates can be as low as $9 per year if you sign up for a multiyear membership term.
Related: This annual membership can save you hundreds on flights and hotels
When you join, you'll also get a second free membership for another adult in your household, as well as a monthly AARP Bulletin and the bimonthly AARP The Magazine.
You can book cruise travel via the AARP Travel Center Powered by Expedia
The booking engine that offers member discounts for cruises, as well as hotels and rental cars, is the AARP Travel Center Powered by Expedia. This is where you can search for ocean or river cruises, just as you would on Expedia, with an added bonus: AARP members can receive up to $100 onboard credit on more than 15 cruise lines and up to $200 onboard credit on select Holland America Line cruises.
You can search for a cruise by using a drop-down menu of almost two dozen destinations (you have to pick one to search) and then plugging in your desired travel dates.
The ocean cruise options are fairly extensive but not deeply discounted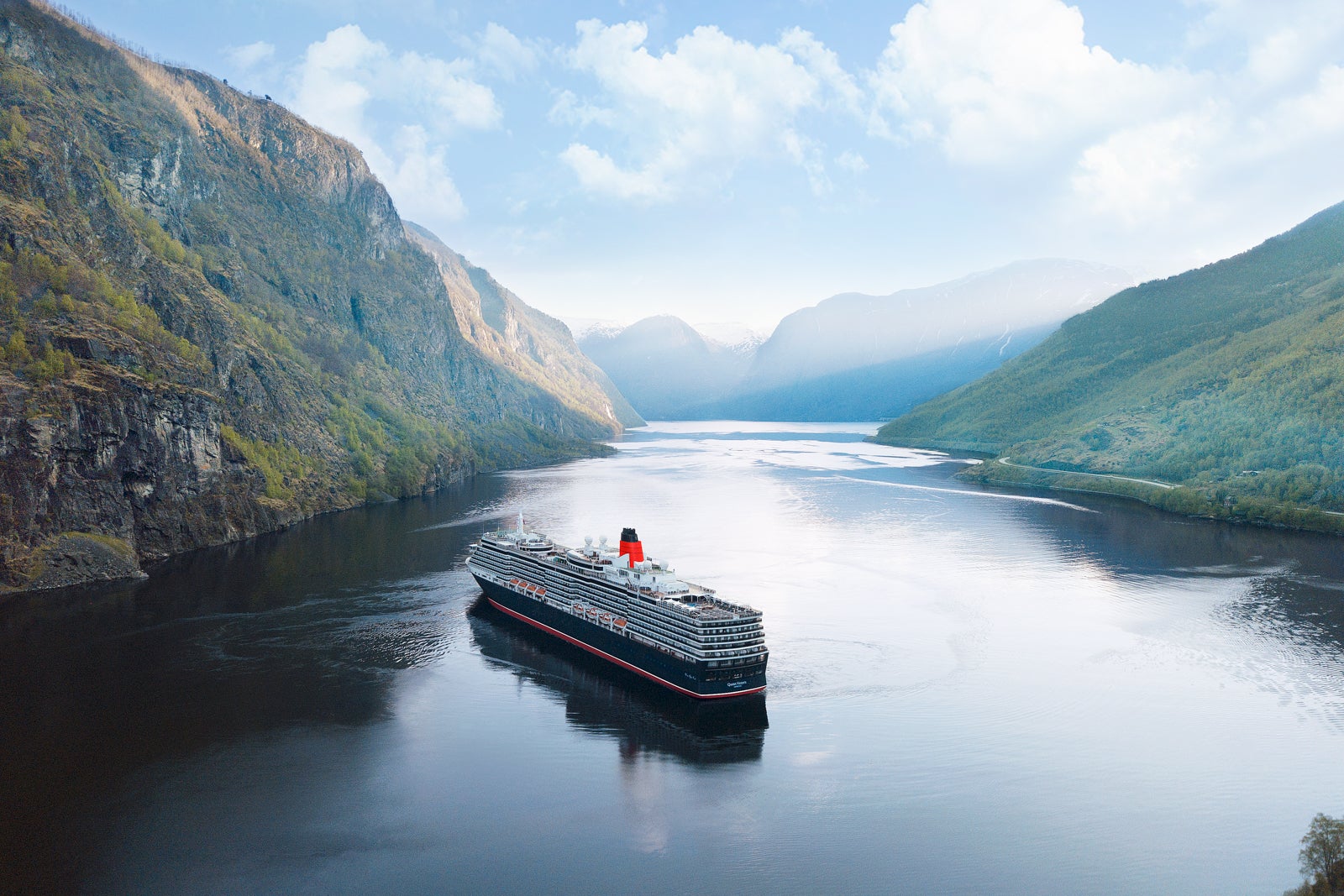 Since Expedia powers the AARP Travel Center, it offers access to an extensive range of cruises to global destinations, from a three-night Caribbean sailing from Miami on Norwegian Sky to an 80-night world cruise on Cunard's Queen Victoria. In all, I found thousands of sailings offered by most major cruise lines through mid-2025.
When I searched for Caribbean cruises during the period from Jan. 1 to April 30, 2024, the booking engine returned more than 800 options offered by 13 cruise lines. When I narrowed my search to just premium and luxury cruise lines, I saw a seven-night Caribbean itinerary from Miami on Oceania's new cruise ship Vista in mid-February priced at $2,599 per person for a balcony cabin with bonus shore excursion, beverage, specialty dining and Wi-Fi inclusions. This Western Caribbean itinerary calls on Cozumel, Mexico; Roatan, Honduras; Costa Maya, Mexico; and Harvest Caye, Belize, with two sea days.
That seemed like a terrific deal, but when I checked Oceania's website, I found the same price with all the included bonuses. The only difference was the "up to $100" onboard credit available with AARP membership. In this case, the credit was the full $100 because the cruise fare was more than $2,000. Cruises priced below $2,000 per person get a $50 credit.
Related: The 5 best destinations you can visit on an Oceania Cruises ship
Other deals in the luxury category included a seven-night Caribbean cruise in late February 2024 in a verandah suite aboard Seabourn Ovation for $3,249 per person. The cruise departs from St. Maarten and calls on the British Virgin Islands, St. Kitts and Nevis, Dominica, Guadeloupe and Martinique before ending in Barbados. On Seabourn's website, verandah suites for this itinerary started at $3,419 per person. So, the AARP price did offer a savings of $150 per person — plus the $100 onboard credit.
Budget-minded cruisers can also find plenty of three-night sailings for $300 per person or less (for an inside or ocean-view cabin on Norwegian Sky with free drinks, dining and excursion credits) and even some seven-night sailings for under $500 per person (for an inside cabin on Royal Caribbean, MSC Cruises and Princess Cruises ships). All were similar to what's available on the cruise lines' websites, but with AARP qualified for an onboard credit of $50.
Cruisers who prefer Holland America also have plenty of choices. They can, for example, book a seven-night Caribbean cruise from Fort Lauderdale in early March 2024 aboard Nieuw Statendam that visits Jamaica; Grand Cayman, Cayman Islands; Cozumel; and Half Moon Cay, Bahamas. The price? An inside cabin was priced at $614 per person (comparable to what HAL offers on its website) and came with a $50 onboard credit.
What I discovered is that the $200 onboard credit deal with AARP links directly to Holland America's website for booking and is valid only for balcony and suite bookings on select cruises lasting 10 days or more.
AARP members can also book expedition cruises, such as 12-night Antarctic Explorer itineraries on Viking Octantis and Viking Polaris, via the AARP Travel Center. These are priced at $11,995 per person (the same price as on Viking's website) with just a $25 deposit. Again, the only savings is the $100 onboard credit.
Basically, the AARP Travel Center seems to be an expedient way to compare ocean cruise deals as they are offered by individual cruise lines via the booking engine Expedia — with the chance of scoring a slightly discounted cruise fare and the added bonus of a $50, $100 or $200 onboard credit, depending on the cruise booked.
AARP Travel Center has offers from 4 major river cruise lines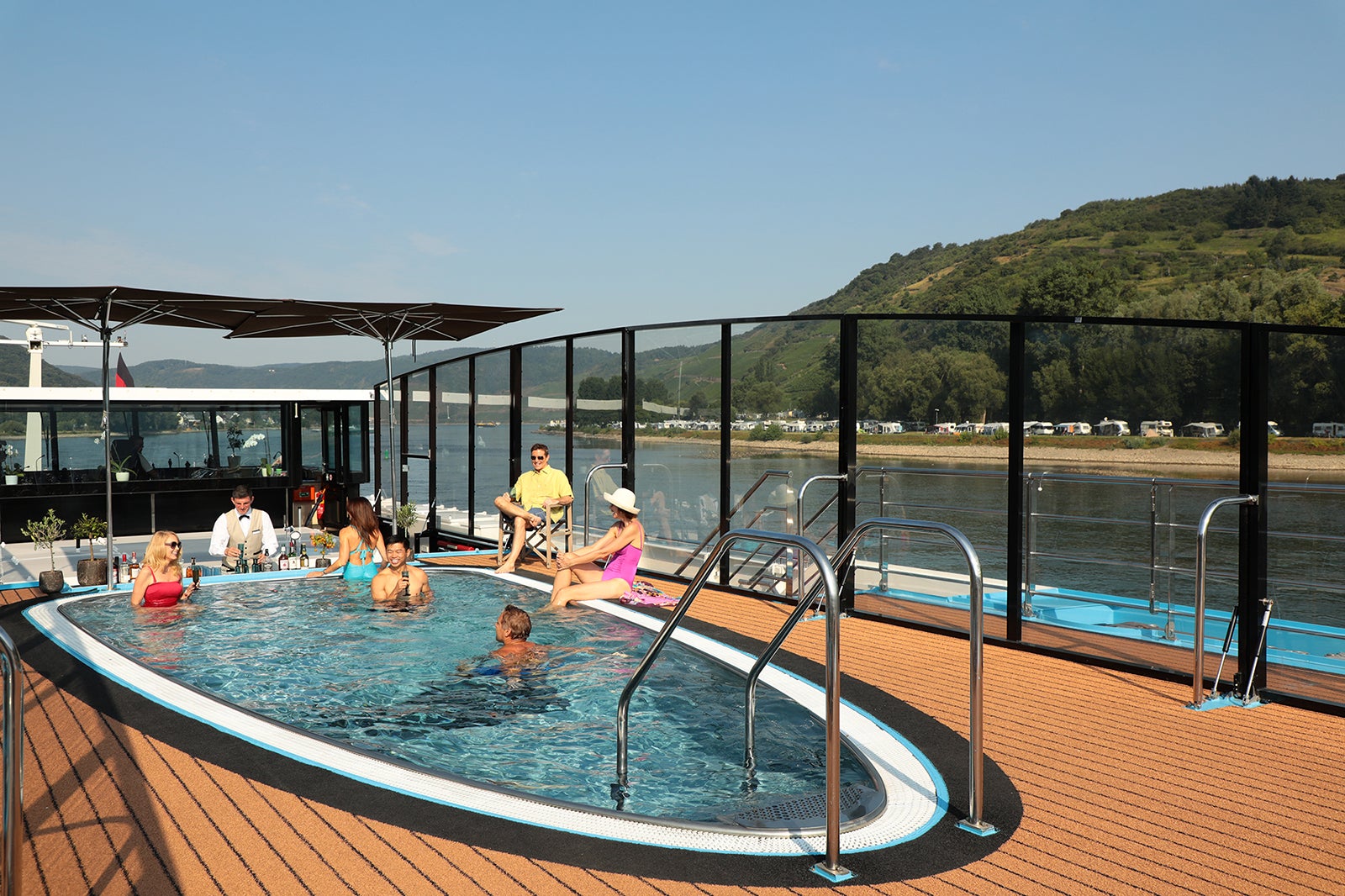 The AARP Travel Center also allows you to search and compare river cruises by searching the destination "Europe" and a specific date range.
A search for European river cruises in 2024 and 2025 turned up hundreds of options on river ships operated by AmaWaterways, Avalon Waterways, Uniworld River Cruises and Viking. Itineraries ranged from a seven-night Rhine River cruise from Amsterdam to Basel, Switzerland, in late March 2024 aboard Avalon Panorama for $1,949 per person to several sailings of 20 nights or more priced at $15,000 per person and above for suite accommodations.
There were also more than a dozen Viking itineraries on the Rhine in March and early April 2024 for $1,999 per person, which is the same price featured on Viking's website. Uniworld prices start at $2,999 per person, also comparable to its website, while AmaWaterways' value fares ($1,919 to $2,159 per person for Rhine cruises) all matched the cruise line's pricing — and were in February 2024. Brrr!
A search for river cruises in Asia in 2024 and 2025 turned up more than 300 sailings on AmaWaterways, Avalon Waterways and Uniworld, most 12 to 14 nights in length with prices ranging from $6,999 to $8,399 per person.
Once again, the AARP Travel Center seems to be an efficient aggregator, pulling deals from Expedia's booking engine. River cruise fares also are eligible for a $50 or $100 onboard credit.
River cruise fans can find additional members-only deals beyond onboard credit
AARP members also have access to specific deals on river cruises offered by AARP-preferred travel providers.
Offers include saving up to $100 per person on river cruises booked via Grand European Travel. These are aboard luxury river cruise ships in Europe operated by Uniworld, and the $100 discount per person is off prices comparable to those listed when booking directly with Uniworld.
For example, the eight-day Enchanting Danube itinerary in March and April 2024 aboard S.S. Maria Theresa starts at $3,299 per person, the same as on Uniworld's website. The total savings? A $100 per person discount if booked with Grand European Travel.
Another savings opportunity is $50 off per person on Collette cruisetours. Cruise options here are more limited and are mostly on Amadeus River Cruises ships on the Rhine and Danube, plus some small-ship coastal cruising in Croatia and tours in Egypt featuring a four-night cruise.
Members-only benefits also include 5% off select rail-and-cruise vacations with Vacations by Rail. The discount is offered on a variety of itineraries in Europe that combine rail travel with cruises aboard river ships operated by CroisiEurope and Amadeus. The catch: All tours begin in London (Vacations by Rail's parent company is British), which can be a detour for American travelers because it's simpler to arrive by air in Amsterdam, Basel, Budapest or Bordeaux, France, where these cruises begin.
Some guided tours are 12 days, with four days of rail travel and hotel stays in advance of a seven-night cruise. Reviews, however, mention the hassle of getting luggage on and off trains by yourself (there are no porters).
Related: Best cruises for seniors who love to travel by sea
The cost of the four-day rail/hotel portion of Vacation by Rail's 12-day Glacier Express & the Majestic Rhine cruise-and-rail tour also seems to account for about half of the overall cost for one-third of the days. The price is $5,095 per person for a June 2024 package, but the seven-night Classical Rhine itinerary on board MS Amadeus Star from Basel to Amsterdam that is included can be booked on the Amadeus website for about $2,600 per person on dates in May and July or $1,913 per person in April.
Both the agility required for train travel and the cost of the four-day rail tour are something to consider when weighing the value of a 5% discount.
Discounted cruise line gift cards are available to AARP Rewards members
Members who sign up for AARP Rewards — which lets you earn points by taking knowledge-boosting quizzes or using fitness-tracking or money-crunching tools — can also purchase gift cards for five cruise lines at a 10% discount. Applicable lines include Carnival Cruise Line, Celebrity Cruises, Holland America, Princess and Royal Caribbean.
AARP Rewards members have two options: $100 gift cards priced at $90 ($92 for Princess) and $500 gift cards priced at $450 ($460 for Princess). You can use these gift cards to pay for a portion of your cruise fare or, on some lines, onboard expenses.
Card availability and amounts may change at any time. You can purchase a maximum of 25 gift cards each month.
You can find deals for pre- or post-cruise hotel stays and get a discount on British Airways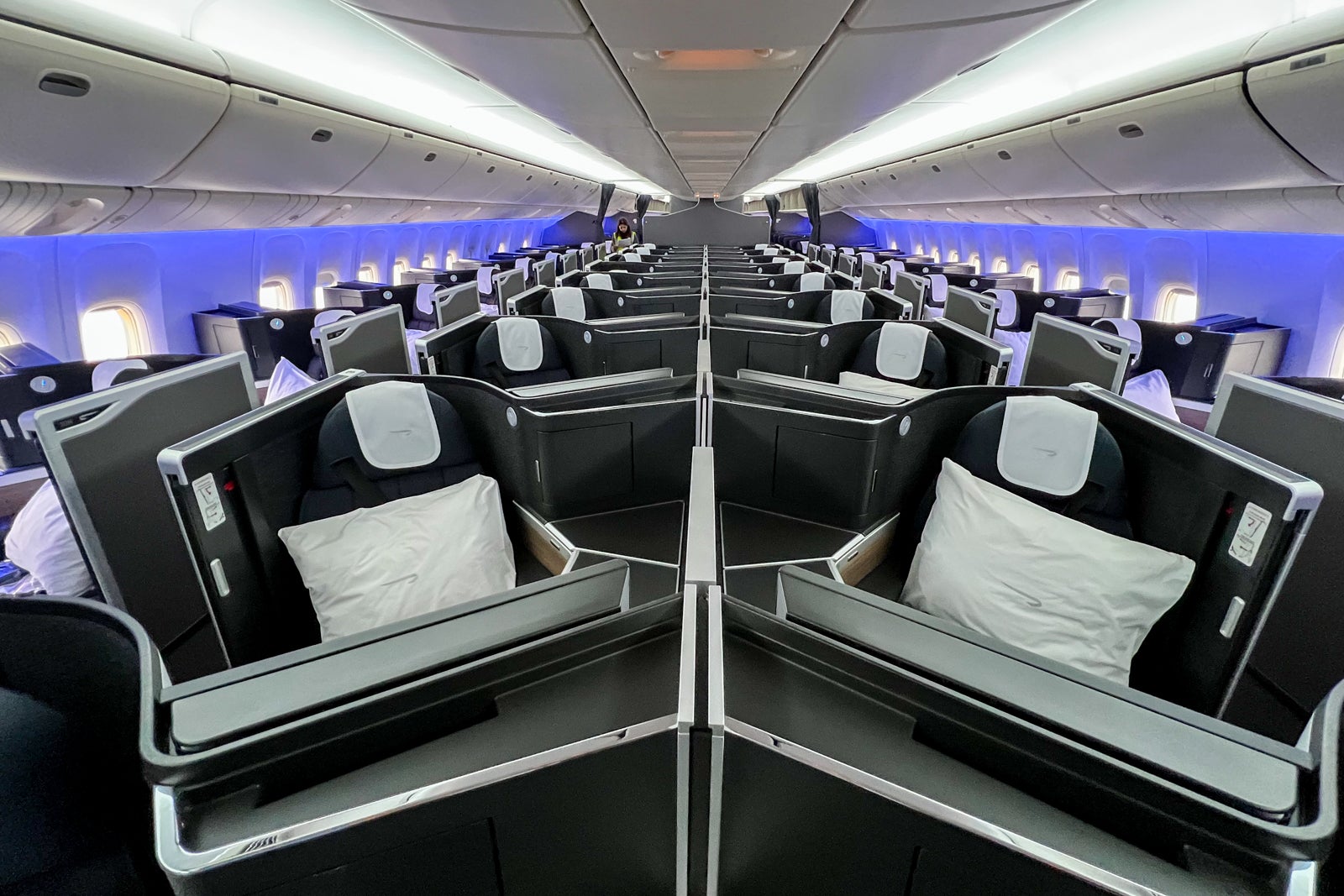 You might save the most money by booking a pre- or post-cruise hotel stay with one of AARP Travel Center's dozens of hotel partners, most of which offer a 10% discount off the best available nightly rate. The list includes Hilton, InterContinental, Radisson, Holiday Inn, Best Western, Embassy Suites, Wyndham, Waldorf Astoria, Conrad, Kimpton and Hotel Indigo.
AARP also has partnered with British Airways. Members save $65 off World Traveller (economy) and World Traveller Plus (premium economy) or $200 off Club World (business class) fares when they purchase round-trip transatlantic tickets online to more than 130 destinations, including Europe, Asia, the Middle East and Africa. Restrictions do apply.
You can save money with AARP, but you should also do your homework
The AARP Travel Center seems to be a terrific place to compare fares when deciding which cruise line and month best suits your budget. Whether you eventually book via AARP, the cruise line's website or elsewhere depends on your preference. (Remember, travel agents and advisers often have deals with extras that websites don't.)
With similar pricing, it probably depends on whether the onboard credit is a better bonus than perks offered elsewhere.
Signing up for email offers from your preferred cruise line and checking its "deals" or "offers" tab on a regular basis might be your best bet for scoring a top deal. However, there's no doubt that AARP's $9 to $16 annual membership fee quickly pays for itself with even a one-time onboard credit — and there is a potential for additional savings. No matter your age, it can't hurt to sign up.
Planning a cruise? Start with these stories: