Editor's note: This is a recurring post, regularly updated with new information and offers.
The sign-up offers that credit card issuers display to the general public aren't always the best deals available at any given time. Sometimes, banks quietly target specific consumers with even better options. While there's no one way to ensure you are included among the lucky ones who can get an even better welcome offer, there are some ways to at least quickly check to see if a better offer is available to you.
Some issuers, such as American Express, send mailers to potential customers with limited-time offers for which they have been preselected. Others, such as Chase, make certain sign-up bonuses available only in their physical branches for banking customers.
Another great way to easily look for higher sign-up bonuses is the CardMatch tool; we'll explain what it is and how to use it.
What is CardMatch?
The CardMatch tool takes some simple personal information and matches you with current card offers for which you might be eligible. These offers can be higher — sometimes much higher — than those available through other public channels.
For example, right now, The Platinum Card® from American Express (see rates and fees) has a public welcome offer of 80,000 Membership Rewards points after spending $8,000 on purchases on the card in the first six months. The card has a $695 annual fee.
Behind the scenes, CardMatch will perform what's called a soft pull on your credit report. Based on that pull, you'll be recommended cards that you are more likely to be approved for. And the better your credit score (along with other factors), the more likely you are to be targeted for offers that are higher than publicly available offers.
Remember that CardMatch does not give recommendations based on your goals or spending habits. The recommendations are based purely on what cards you are likely to be approved for. CardMatch offers are subject to change at any time.
Why you should use CardMatch
The CardMatch tool serves two main purposes. It helps you determine which cards you are likely to be approved for and may give you access to targeted offers from issuers.
Knowing which cards you are most likely to be approved for beginners or those with lower credit scores can help you map out your credit card strategy while building up credit history and improving your credit score.
When you actually apply for a credit card, a hard pull is performed on your credit report. That hard pull signals to creditors that you are looking to open a new line of credit, and it can lead to a three- to five-point drop in your credit score. Using the CardMatch tool to determine which cards best match your credit score can help you minimize these drops.
For those with good-to-excellent credit scores (meaning you probably aren't as worried about your approval odds), the CardMatch tool provides value differently. You can often find targeted special offers for certain credit cards that give you better welcome offer opportunities than publicly available offers. Everyone wants the best welcome offer possible, which is especially important for American Express cards, as you only have one opportunity to earn a welcome offer per card per lifetime.
No matter which category you fit into, the CardMatch tool is something you should use prior to applying for a new credit card.
How to use CardMatch
First, go to the CardMatch tool homepage. It should look like this: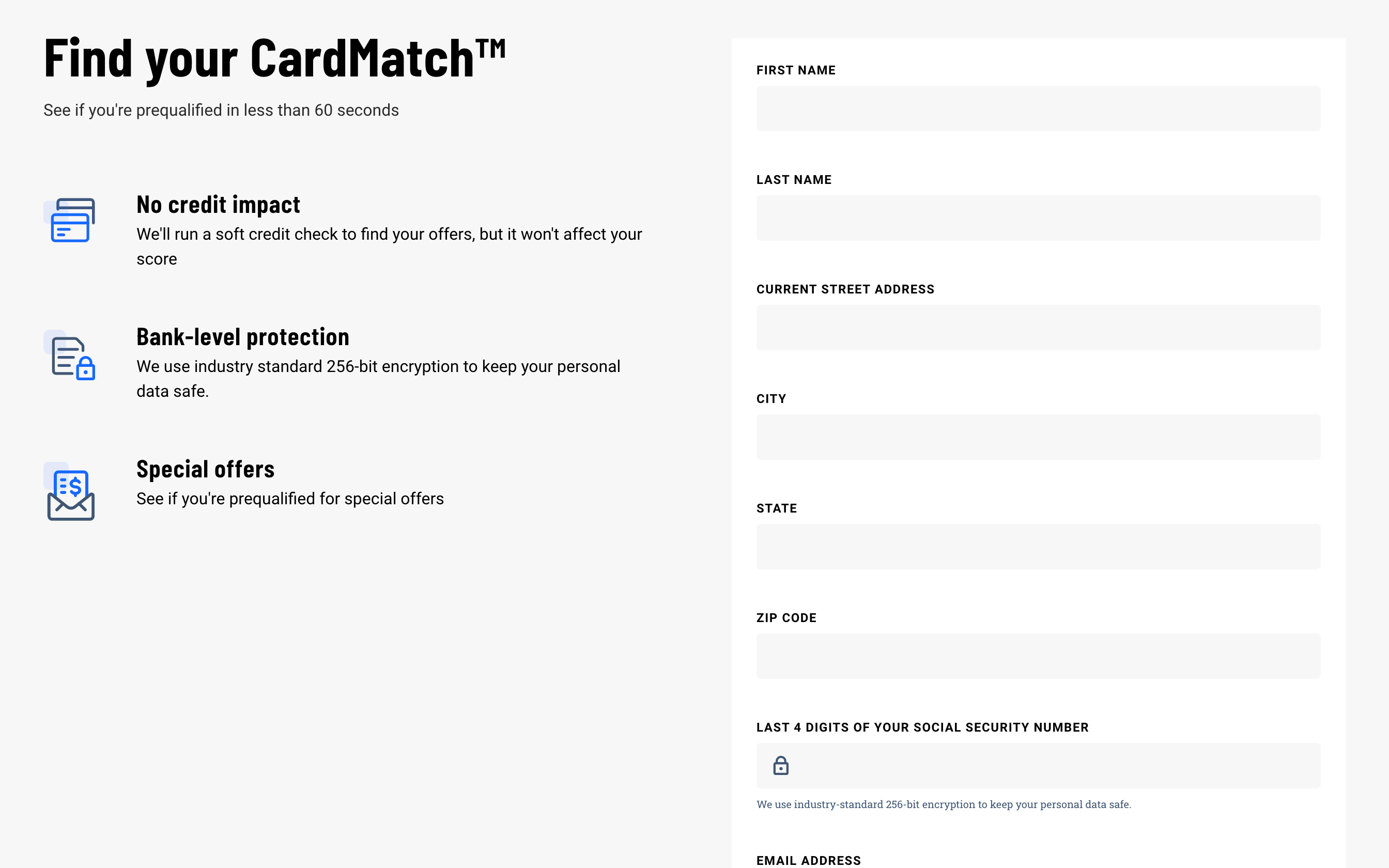 You'll need to enter some personal information, including your first and last name, home address, the last four digits of your Social Security number and your email address.
If you're concerned about incurring an extra inquiry on your credit report, don't worry — the site only performs a so-called soft inquiry on your credit to match you with potential offers. Although the pull will show up on your credit report, it has no impact on your credit score.
Related: 6 things to do to improve your credit
You'll then have to agree to the terms and conditions stating that you willingly gave your personal information to the site.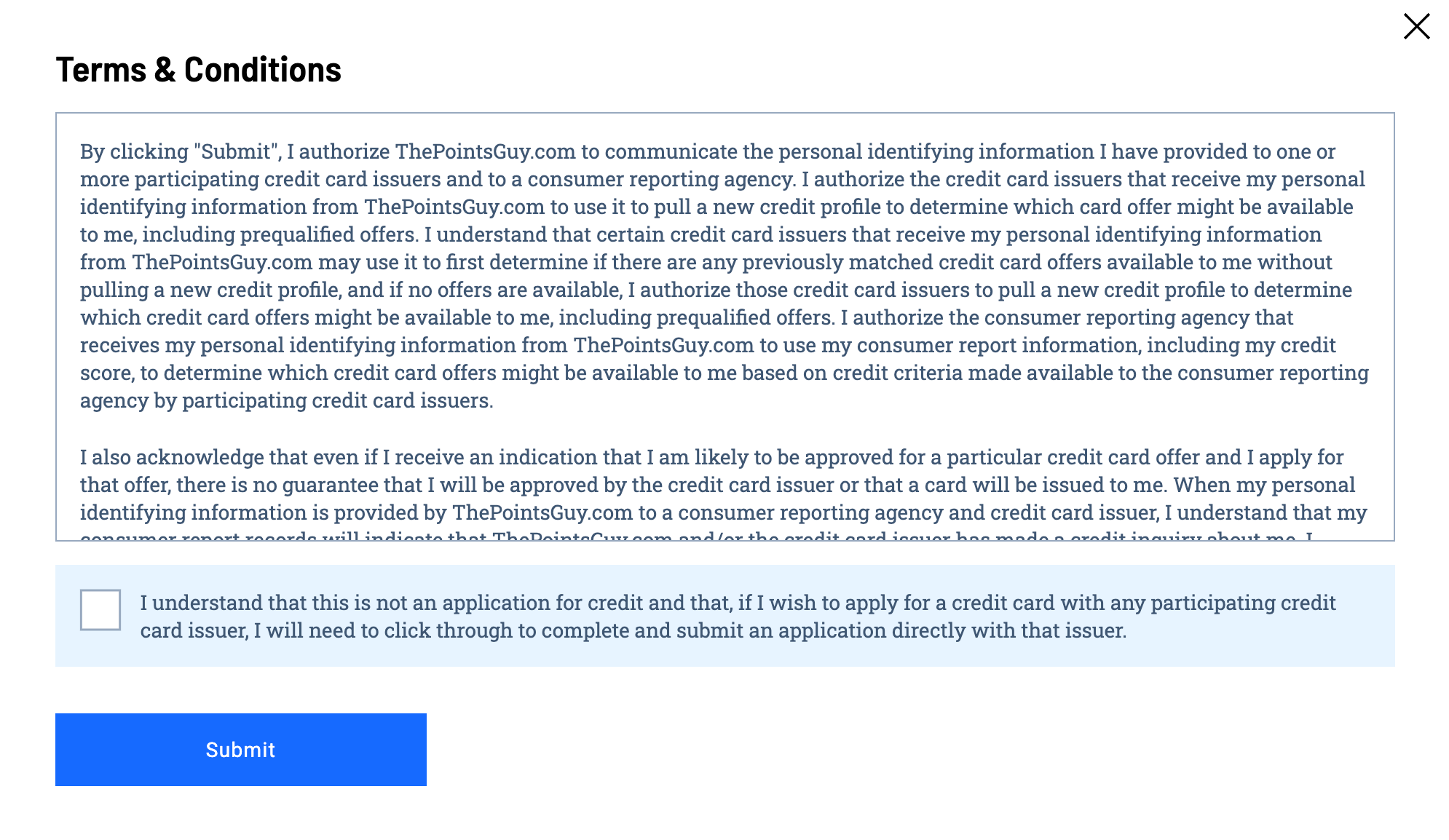 Then, in less than a minute, the available credit card offers should be displayed.
The quality and quantity of offers you see on CardMatch will vary over time and from person to person — don't expect to get impressive offers that are better than what is publicly available each time you check. If you want to apply for any of the offers you see, click the "Apply Now" button next to the offer, and you'll be taken to the bank's site, where you can complete the rest of the process.
Since offers can and do change, don't count on that same offer being available the next time you check, as it may end at any time.
Related: How many credit cards should I have at once?
Top offers you could find in CardMatch
As mentioned, targeted offers can appear on CardMatch, including an offer to earn up to 125,000 points when opening up a new Platinum card from American Express account and meeting the prescribed spending requirements.
Those 125,000 Amex Membership Rewards points are worth $2,500, based on TPG's most recent valuations.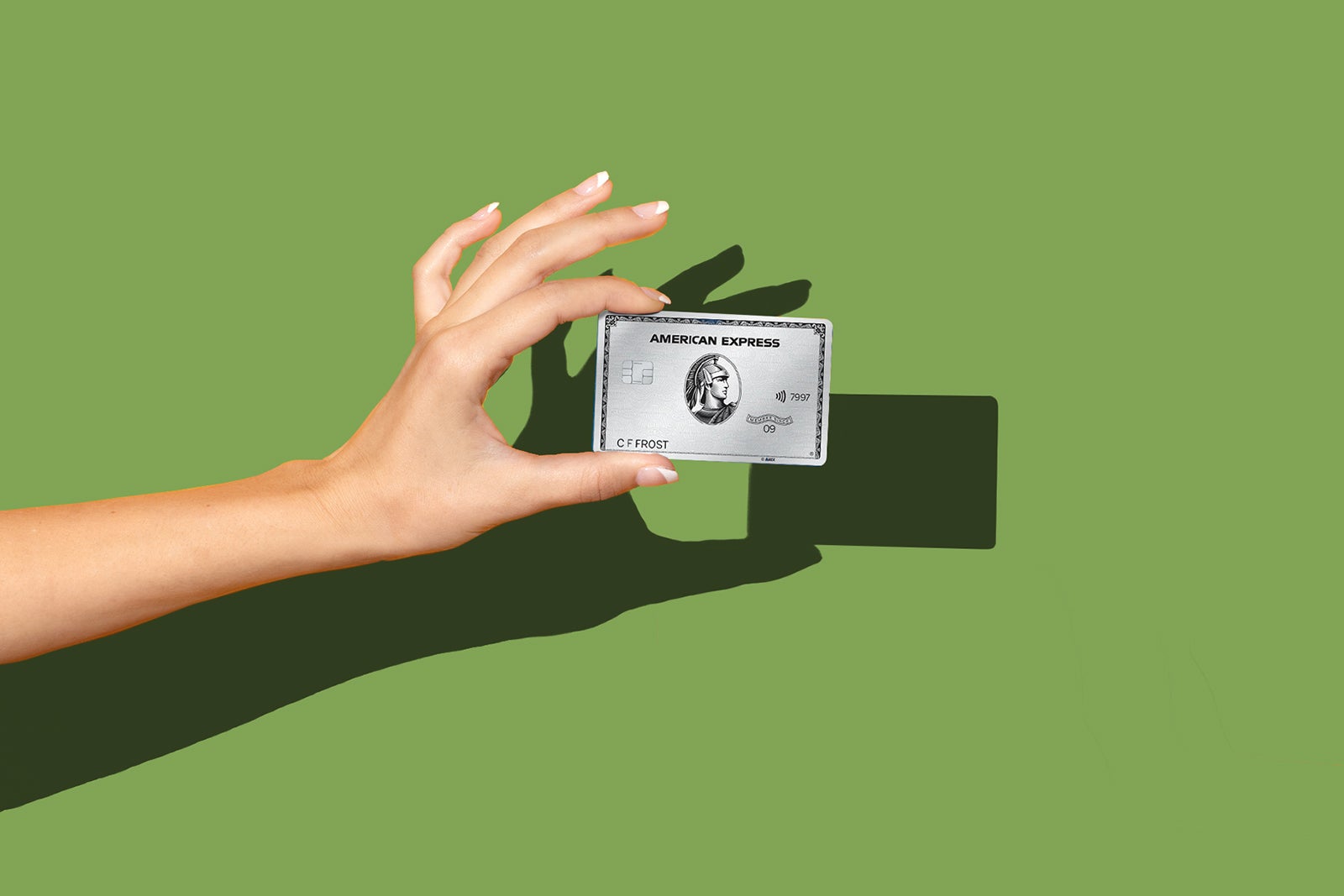 Compare that to the current public offer on the card of 80,000 points when you spend the same $8,000 in the first six months of account opening. That's a 45,000-point difference — or $900 based on TPG's valuation of Membership Rewards points — so it's clearly worth checking to see if you're targeted for the higher offer.
Related: How to maximize benefits with the Amex Platinum Card
Using the CardMatch tool, we've also seen a 75,000-point welcome offer for the American Express® Gold Card (see rates and fees) after you spend $4,000 in the first six months. This offer is subject to change at any time. The publicly available offer for the Amex Gold is currently 60,000 points after you spend $4,000 on purchases in the first six months of account opening.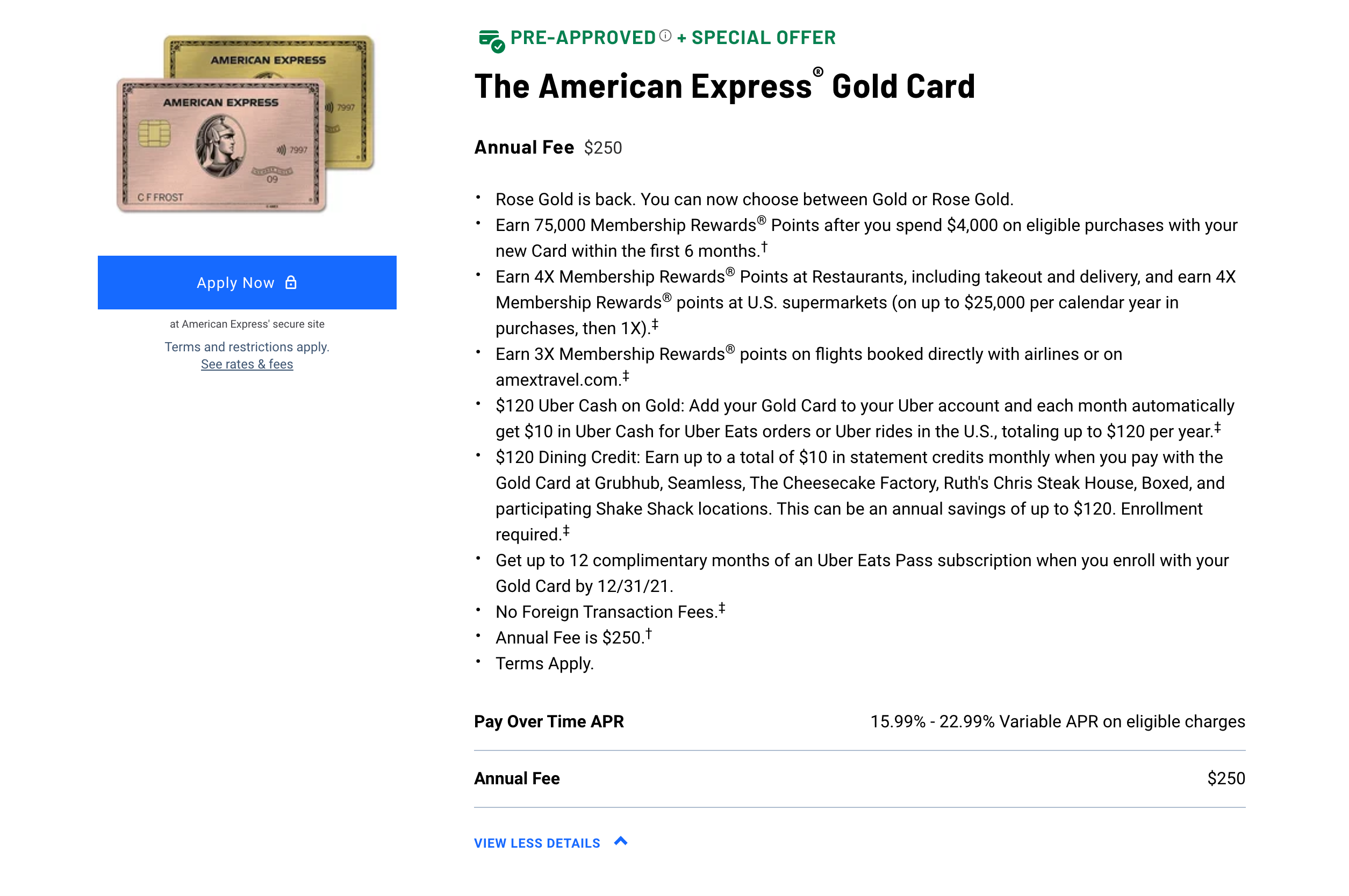 We've recently also seen increased offers for the American Express Green Card and The Amex EveryDay® Credit Card from American Express through the CardMatch tool. In the past, we've also seen elevated offers for the Delta family of American Express cards.
The information for the Amex EveryDay Card and Amex Green Card has been collected independently by The Points Guy. The card details on this page have not been reviewed or provided by the card issuer. 
Related: Which is the best American Express credit card for you in 2023?
Frequently asked questions
Is it safe to use?
Yes. The CardMatch tool uses bank-level security to ensure your personal information is safe.
Does it affect my credit score?
No. As mentioned before, CardMatch performs what is called a soft pull to display the offers available to you. This type of inquiry into your credit report does not affect your credit score, no matter how often one is performed.
What's the difference between CardMatch and a regular application?
Submitting your information into CardMatch is not an official credit card application.
An actual card application must be submitted to an issuer for approval or denial. That application will likely require more information, including your annual income. That application then authorizes a credit card issuer to do a hard pull on your account, which is a more in-depth look that can affect your credit score (though generally only in the short term).
CardMatch matches you with credit cards you are likely to be approved for based on your credit score, but getting a pre-qualified offer through CardMatch does not guarantee that you'll be approved. Only completing an official application will give you an official approval or denial.
Related: How to apply for a credit card
Should you apply for a credit card?
As always, whether you apply for a credit card offer depends entirely on your own travel goals, your credit history, whether you're eligible for the welcome offer and whether you can complete minimum spending requirements without harming your finances. Just because a card offer is listed on the CardMatch tool doesn't mean you'll get approved or that you're currently eligible to receive the bonus.
But if you've been waiting for the right time to apply for a specific credit card and you come across an offer on the CardMatch tool that's better than you've seen elsewhere, it's certainly something to consider. If you're in the market for a new card, it's a good idea to check the CardMatch tool periodically to see what new offers pop up since offers tend to change frequently.
---
Check the CardMatch tool to see if you're targeted for any special offers. These offers are subject to change at any time.
---
Additional reporting by Danyal Ahmed, Stella Shon, and Summer Hull.
For rates and fees of the Platinum Card® from American Express, click here.
For rates and fees of the American Express® Gold Card, click here.