Editor's note: Brightline gave TPG a complimentary seat on the inaugural northbound train, but all opinions below are the author's and were not subject to review or approval by Brightline.
The day has finally arrived.
After years of anticipation, months of testing and multiple delays, Brightline officially launched passenger service to (and from) its brand-new station at Orlando International Airport (MCO) on Friday.
This marks a major milestone for the company, which has been operating trains between Miami and West Palm Beach, Florida, since January 2018. With this newest expansion, you can now travel from South Florida to Central Florida (or vice versa) without braving the area's notorious highway traffic or dealing with the hassle of airport security.
I was given a seat on the inaugural train to cover this exciting new development for TPG — here's what it was like.
Departure from South Florida
As a resident of the Treasure Coast, West Palm Beach is the closest Brightline station for me, so my journey began there just as the sun rose in the September sky.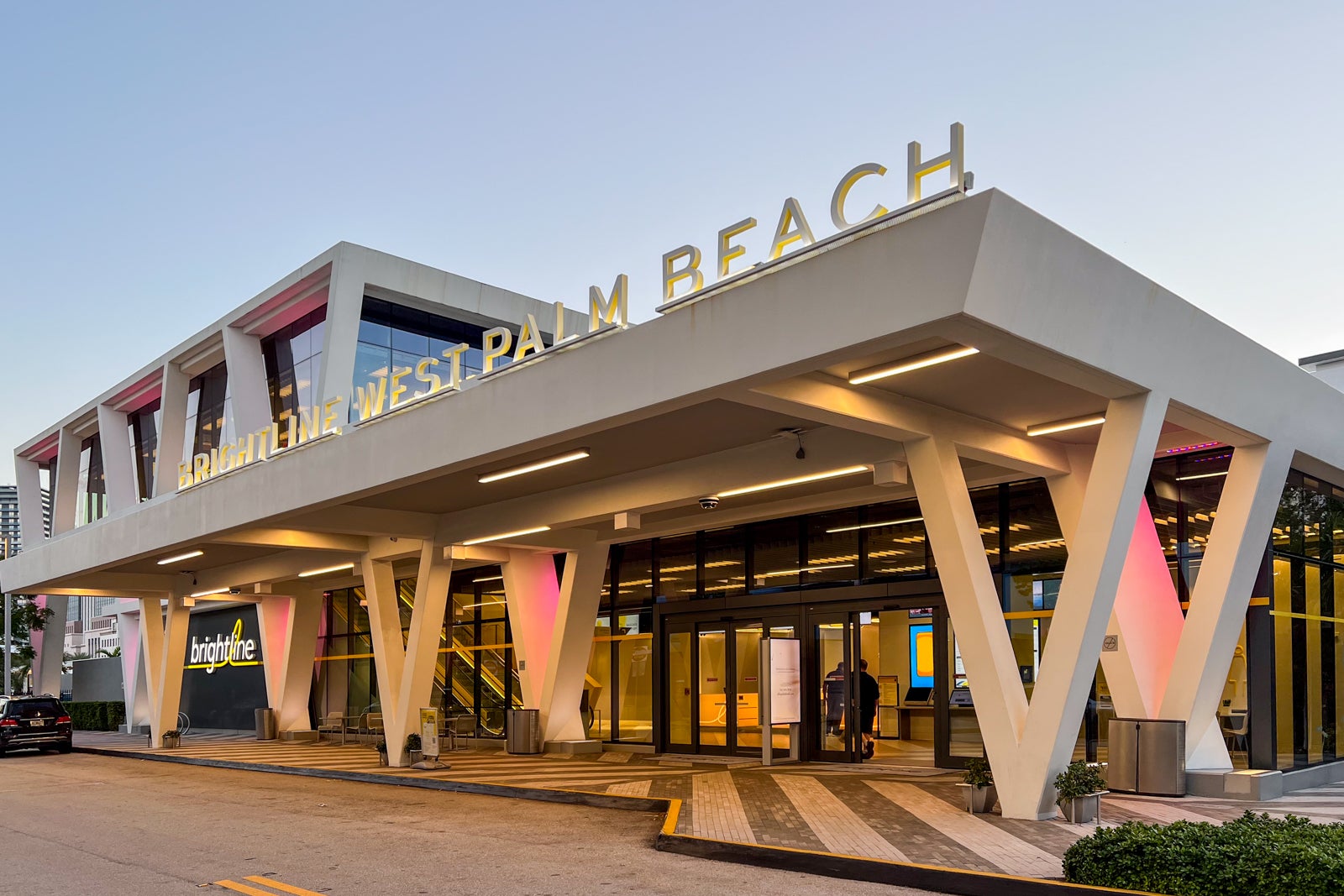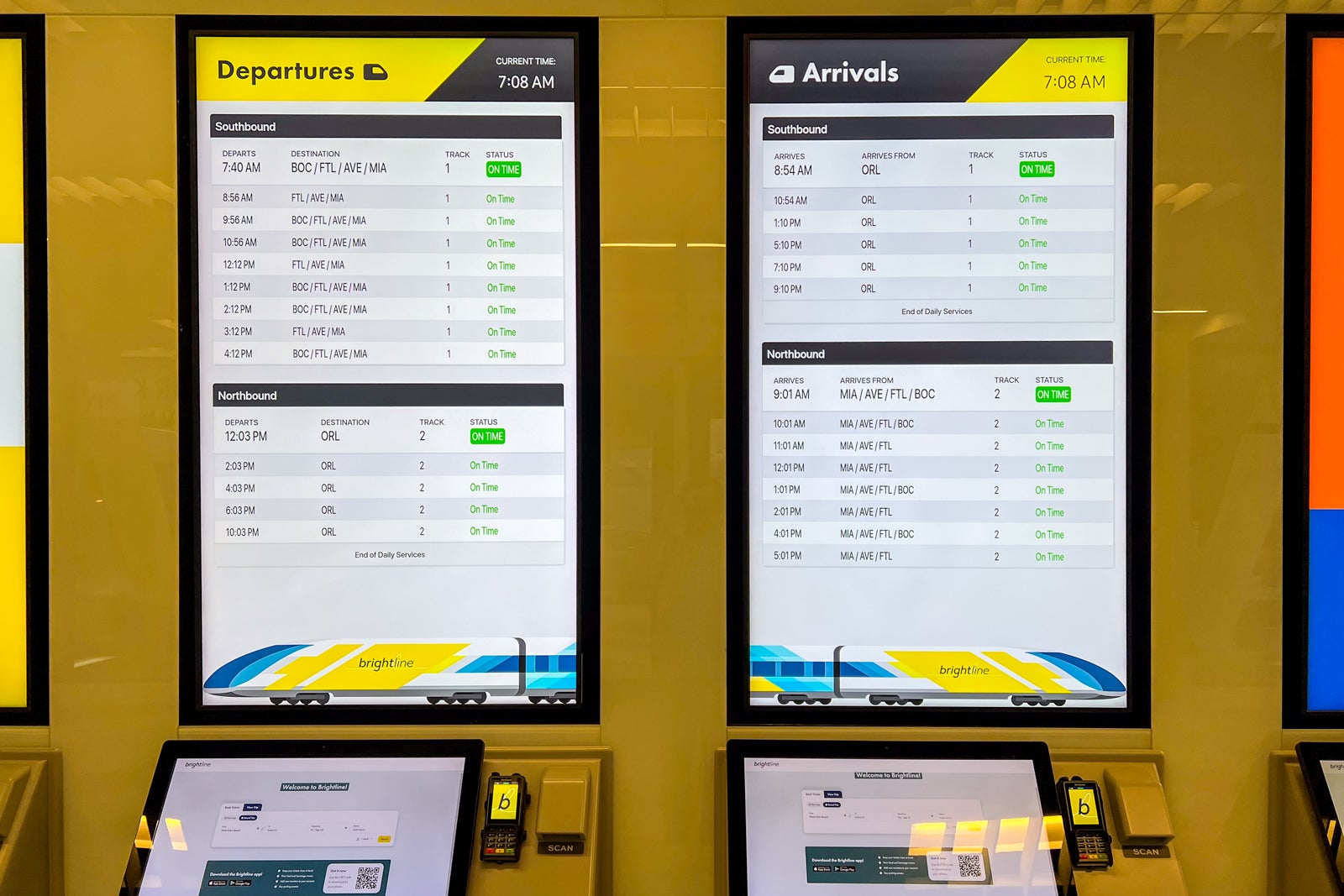 The inaugural train left Miami at 6:41 a.m. and made stops at its other South Florida stations. However, it wound up being delayed in reaching us. After speeches from local dignitaries, including the mayor of West Palm Beach and the area's congressional representative, we boarded and departed shortly before 9 a.m., almost an hour behind the originally scheduled time.
When the train ultimately pulled out of the station, a surreal feeling washed over me.
Those of us on the inaugural service were the first passengers to ride the rails along this stretch of Florida's east coast in more than 55 years. Florida East Coast Railway, which still owns the tracks and operates frequent freight trains along them, ceased passenger service on July 31, 1968.
As we continued north, the populated stretches along the tracks soon gave way to undeveloped Florida scrub crossing into Martin County, with nothing but train tracks and vegetation to see. It truly felt like we had stepped back in time, and we were seeing roughly what you would have seen in the 1960s when passengers last made this journey.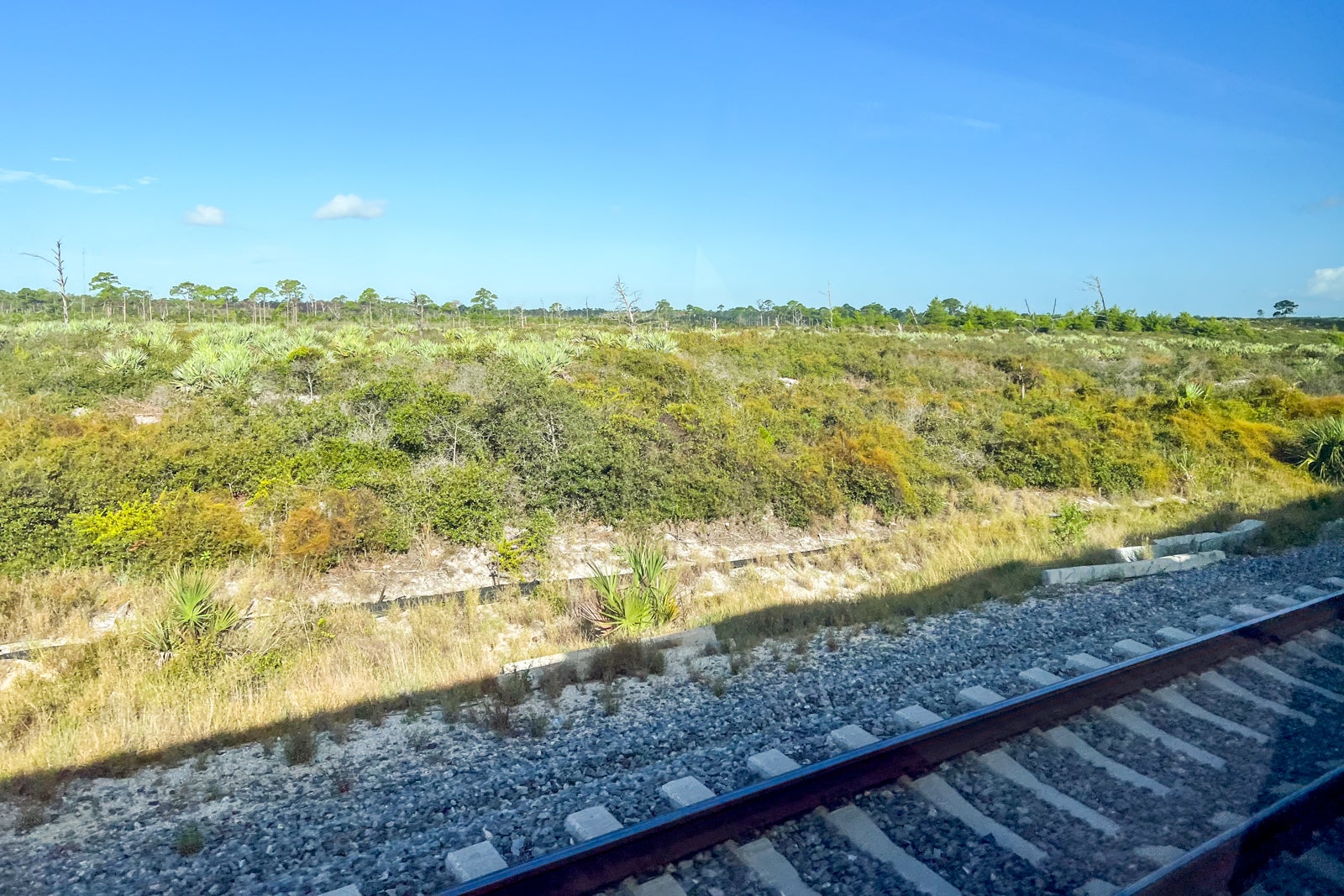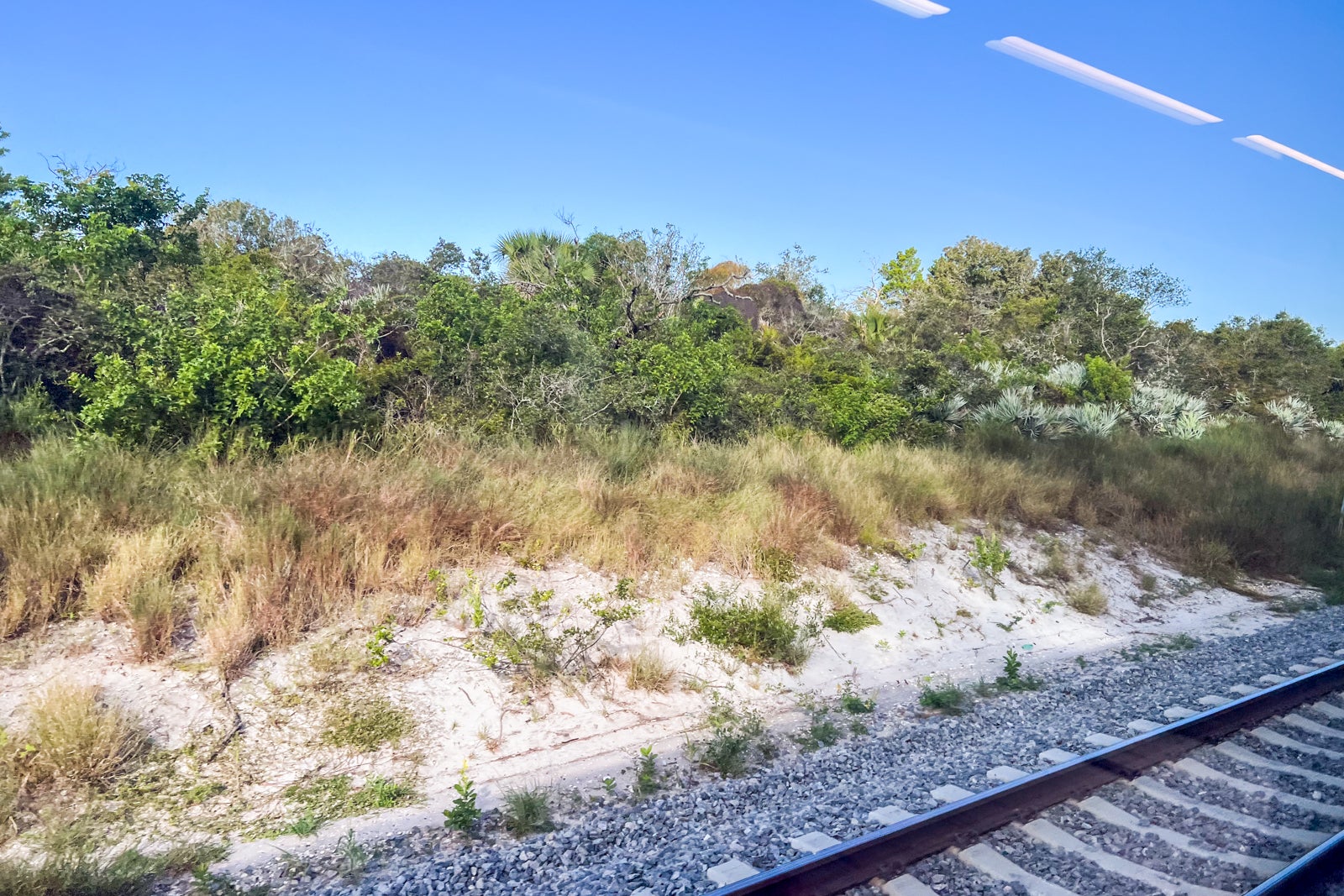 Except, of course, for the train itself, which is equipped with all of the modern conveniences a traveler needs. Each seat has multiple power outlets, and the Wi-Fi truly was high-speed based on my experience and the test I ran.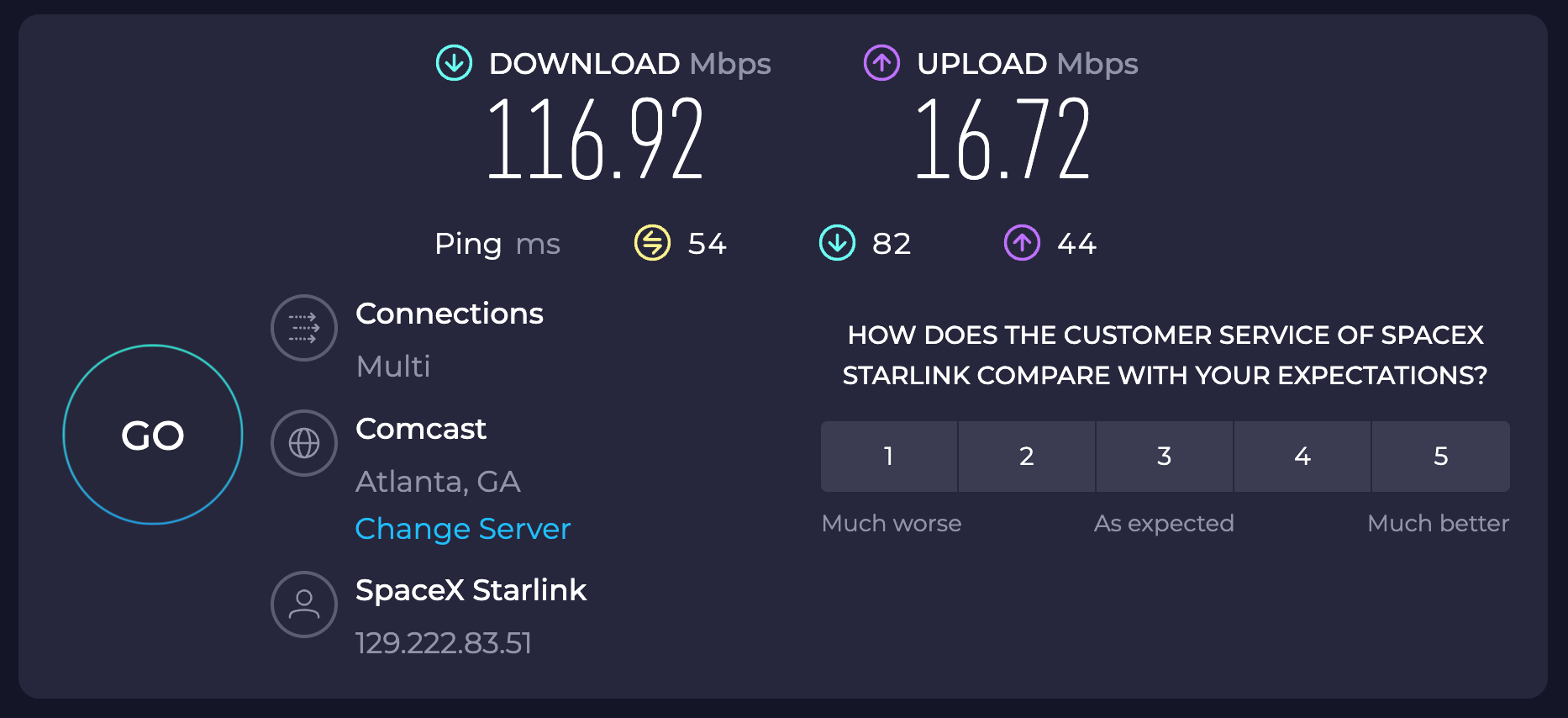 I was even able to successfully join (and participate in) our morning editorial team call on Zoom.
All passengers on this inaugural train were served a continental breakfast and offered a choice of nonalcoholic beverages, though passengers on regular service have a variety of food and beverage items for purchase (they're complimentary for those in the Premium coach).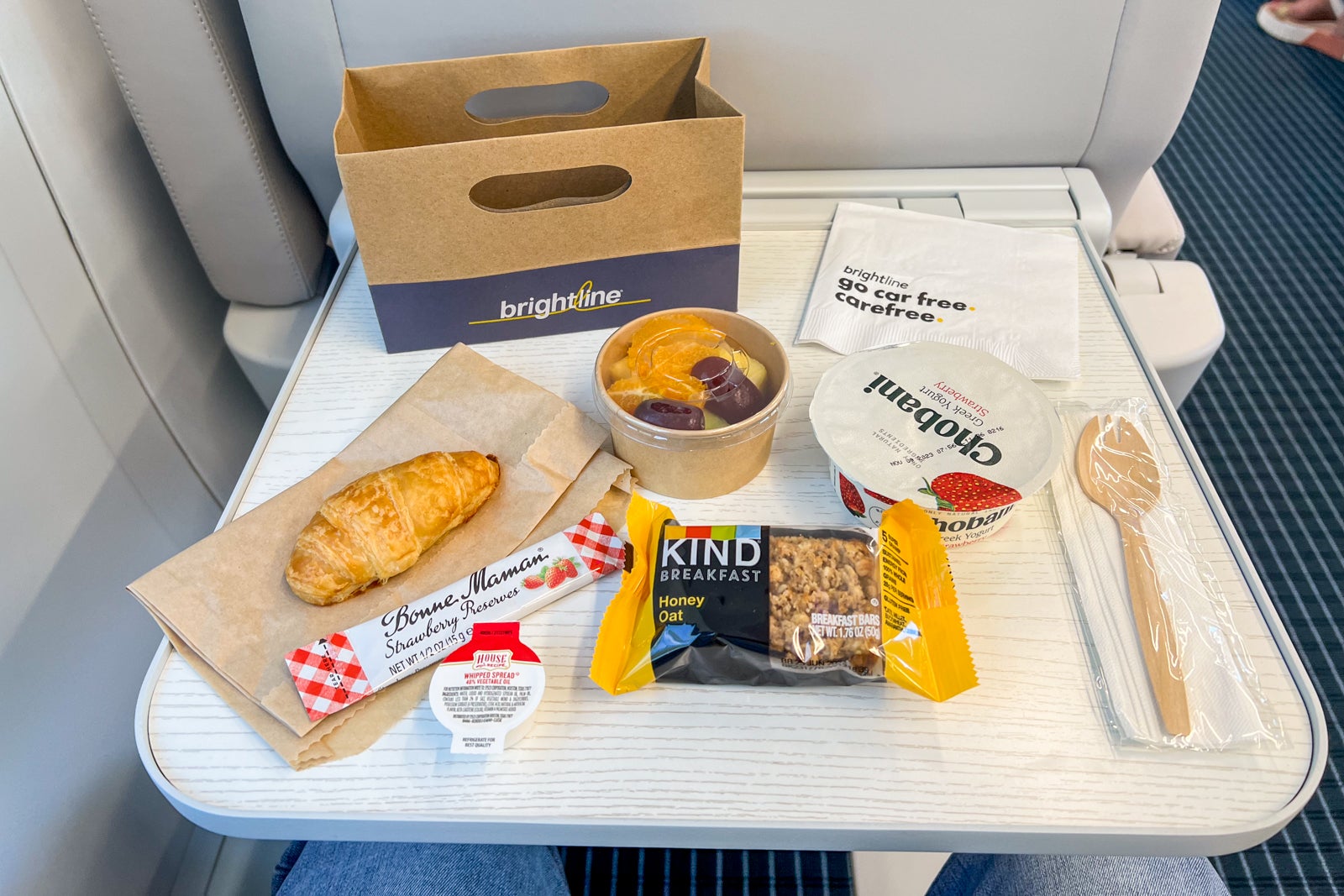 The mood on board was festive, with other members of the media and various VIPs taking part in the run to Orlando. That excitement extended outside as well, as the train was greeted by a small crowd in Stuart along with a fire department water cannon.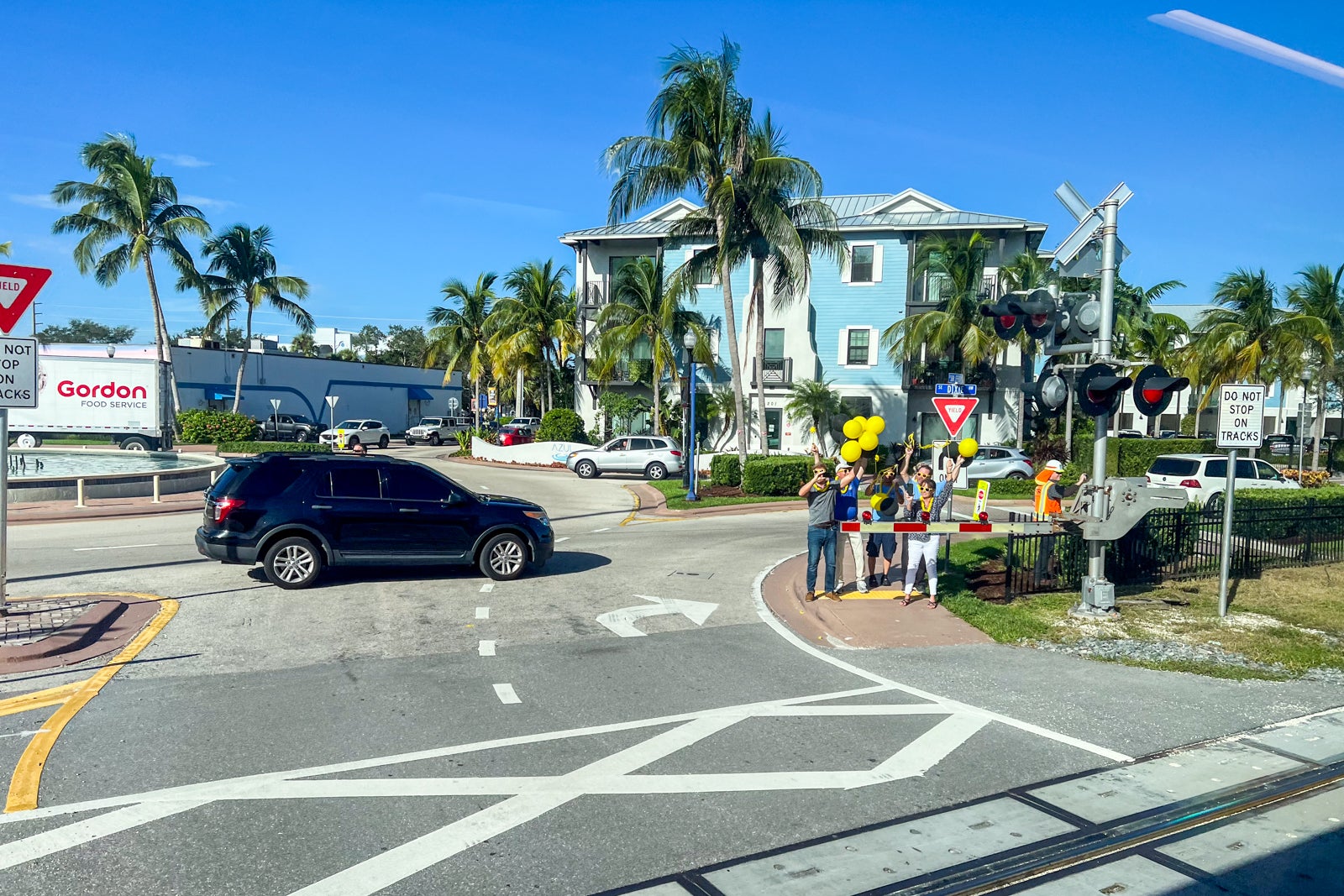 My eyes were glued to the windows as we made our way through my hometown of Fort Pierce before continuing on through Vero Beach and Cocoa. The scenery along the route was simply spectacular.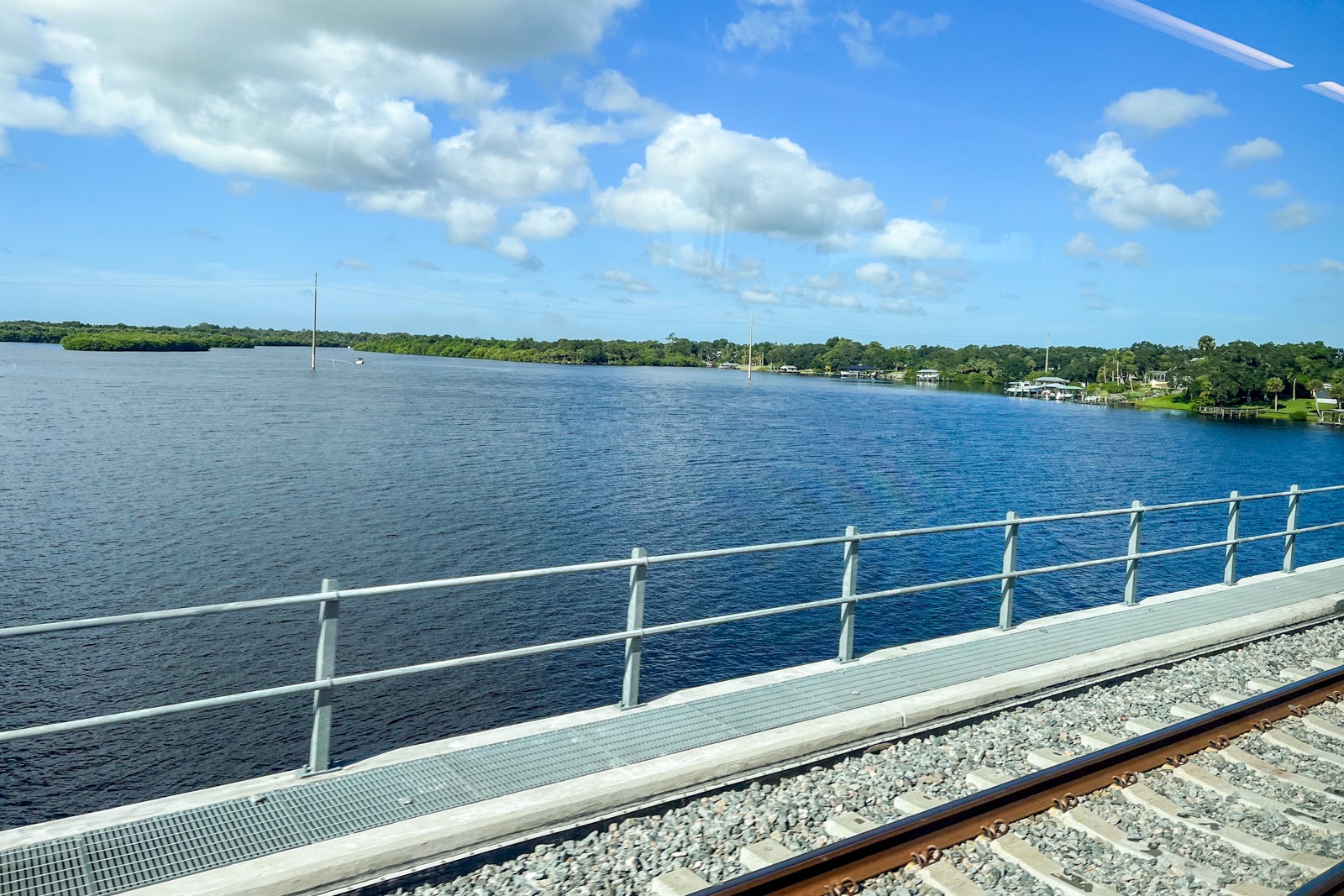 Then, the real fun began as we turned to the west and onto the brand-new tracks built specifically for Brightline along the Martin Andersen Beachline Expressway (state Road 528). With no grade crossings and fencing on both sides, we reached 125 mph for the final stretch of the journey.
The cars along the highway stood no chance of keeping up as we traversed the 30-plus miles in only 18 minutes as the tower at Orlando International Airport came into view.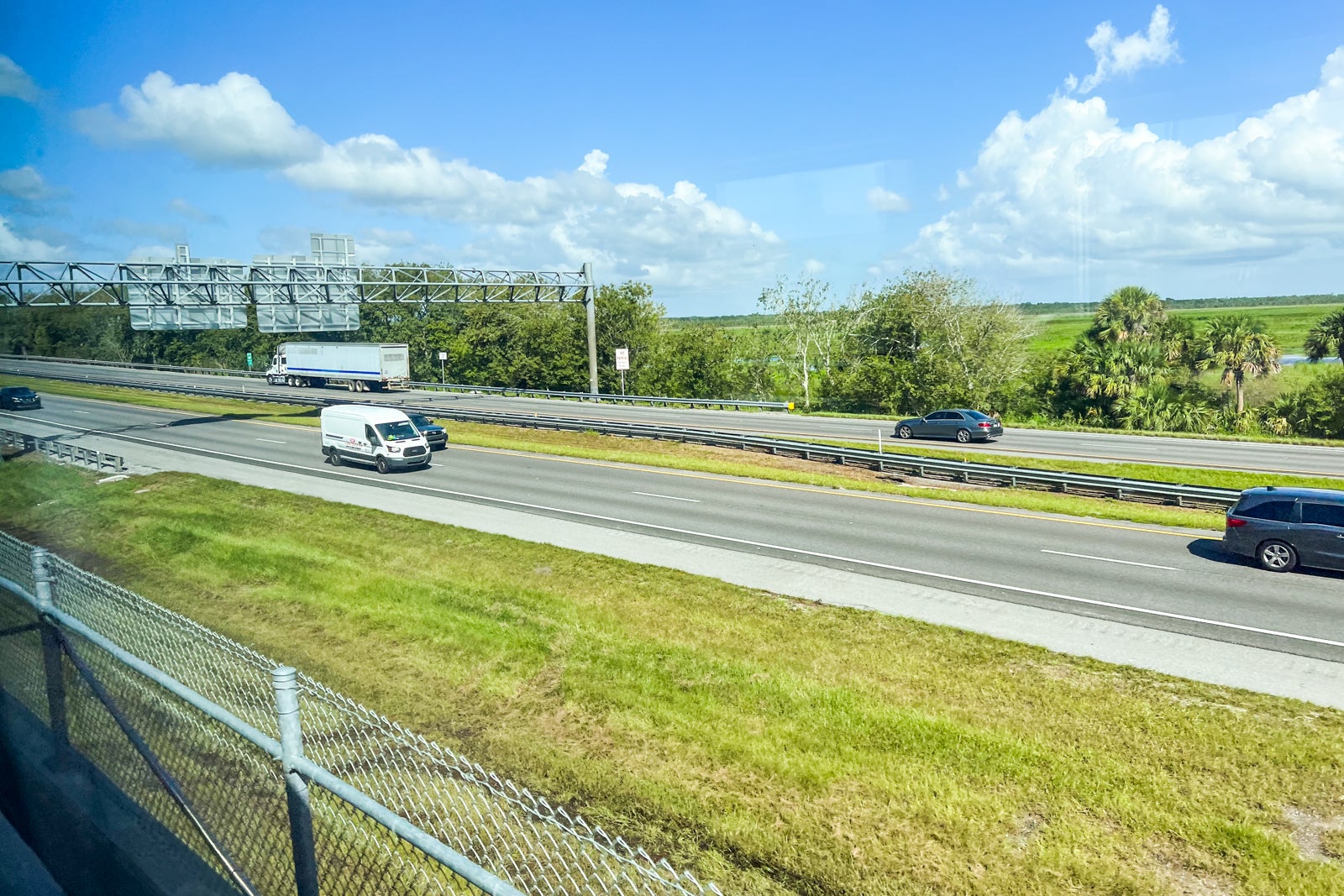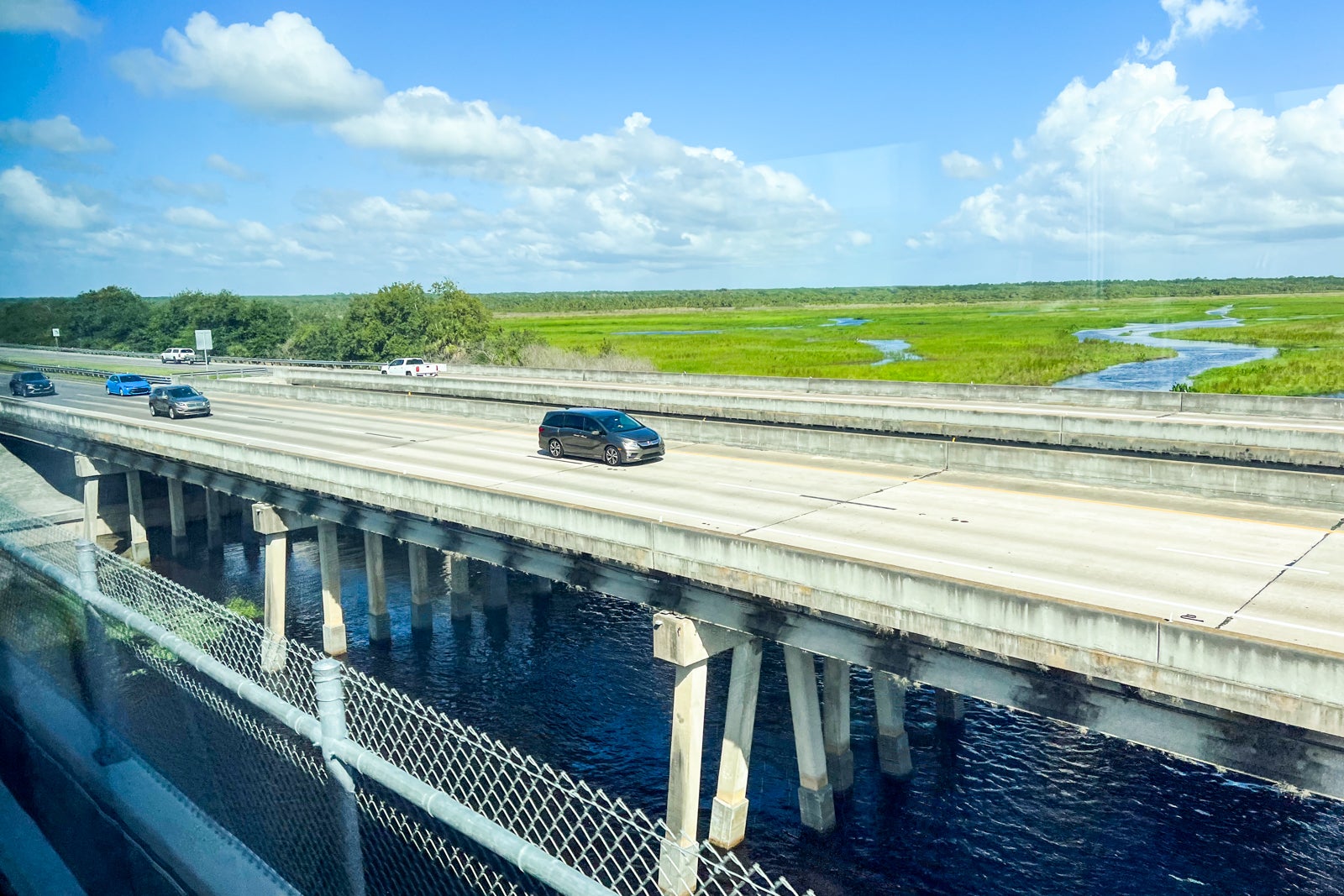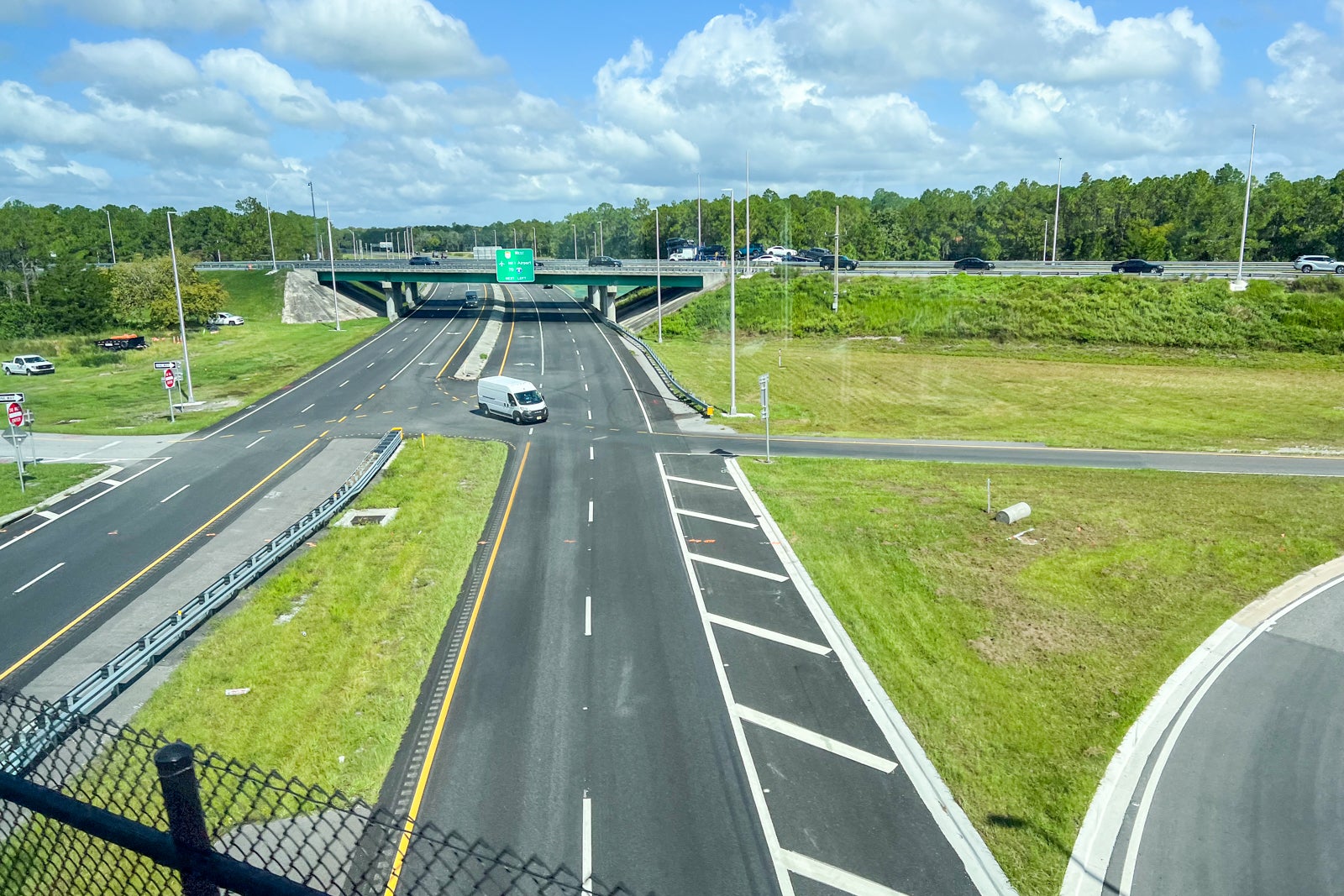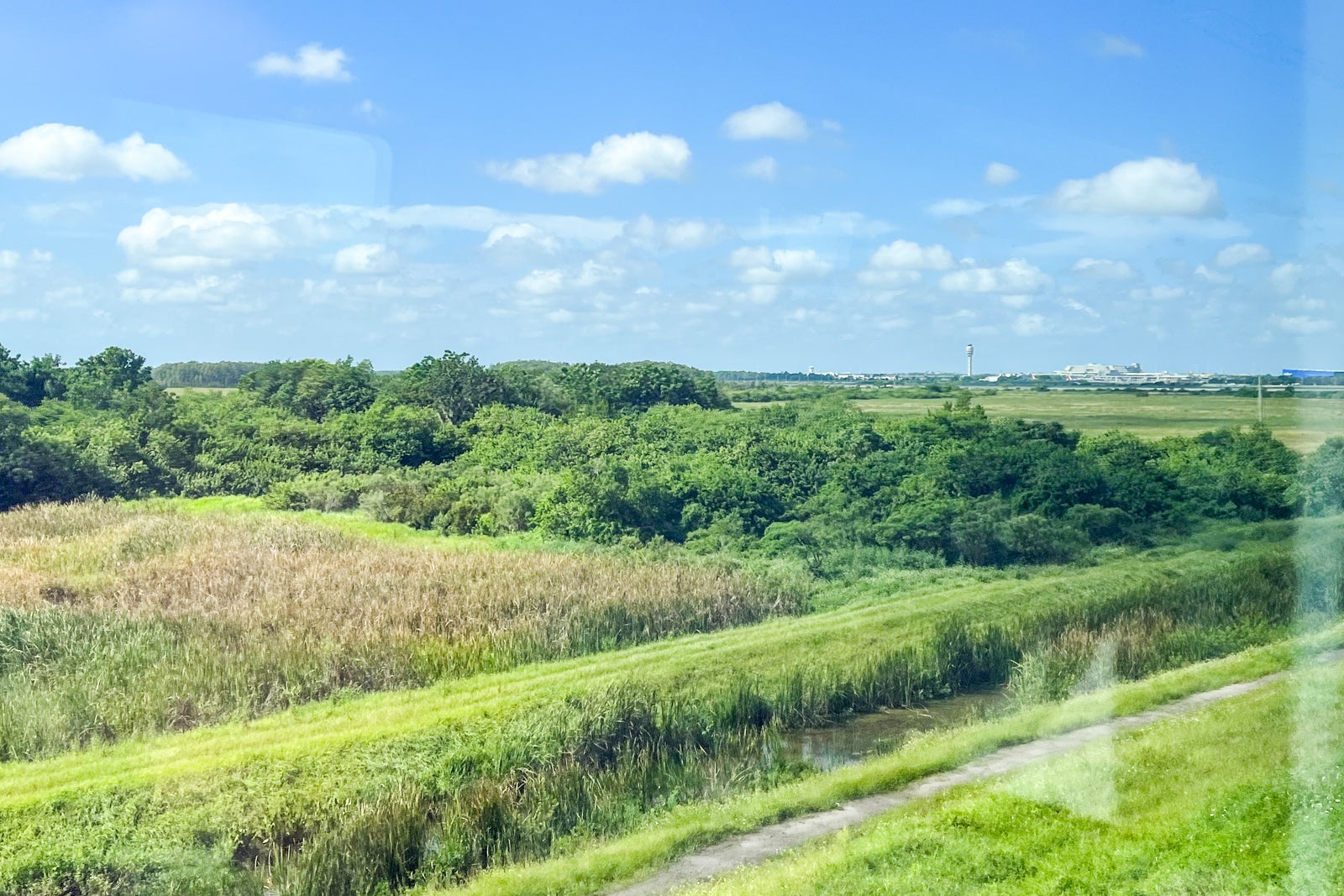 Before long, the train was pulling into the Orlando station.
Arrival in Orlando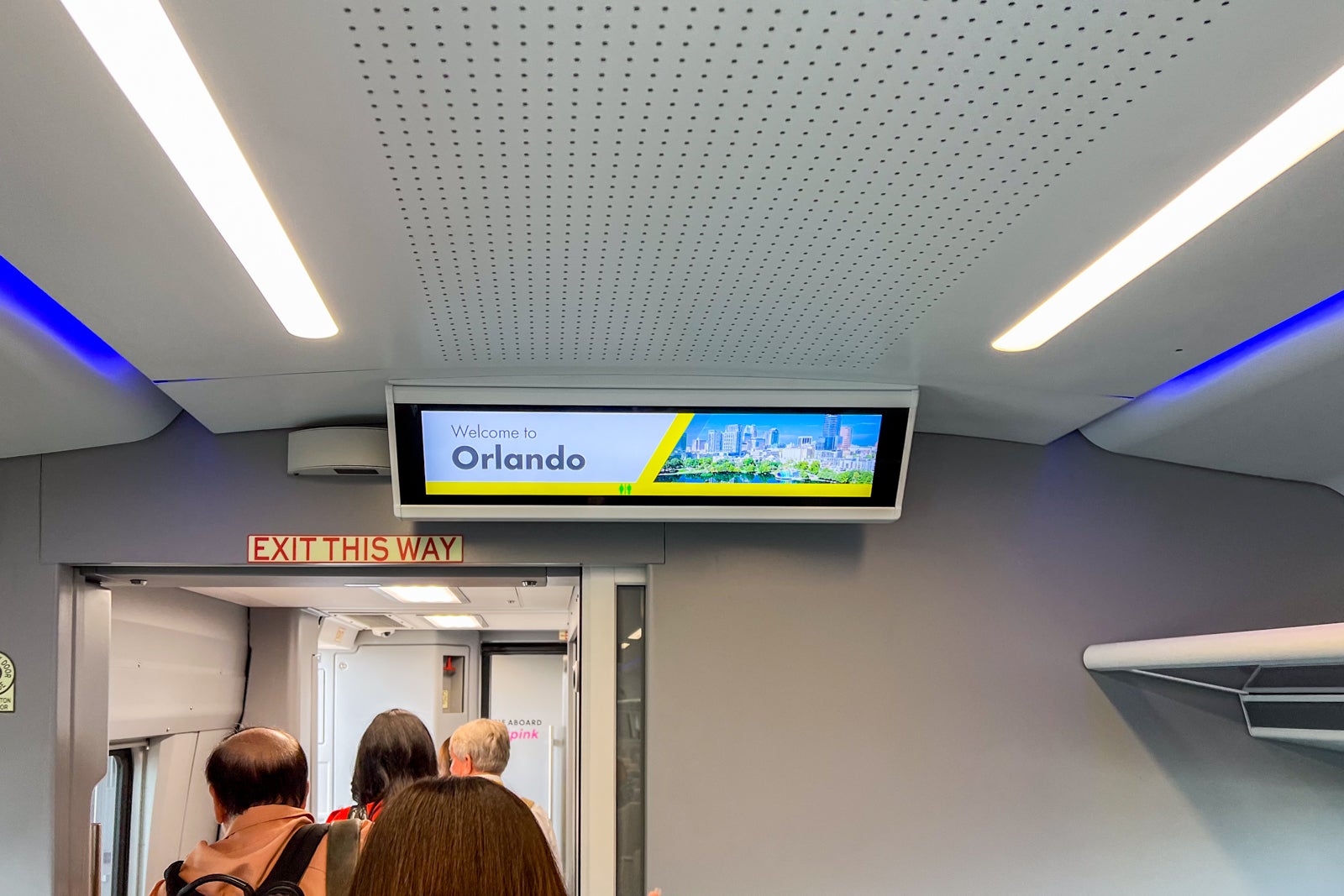 The atmosphere on board exploded into outright celebration as we stepped onto the platform. A massive welcoming committee was on hand to greet the train, including Orlando Mayor Buddy Dyer, various Brightline executives and the cheer squad from the University of Central Florida.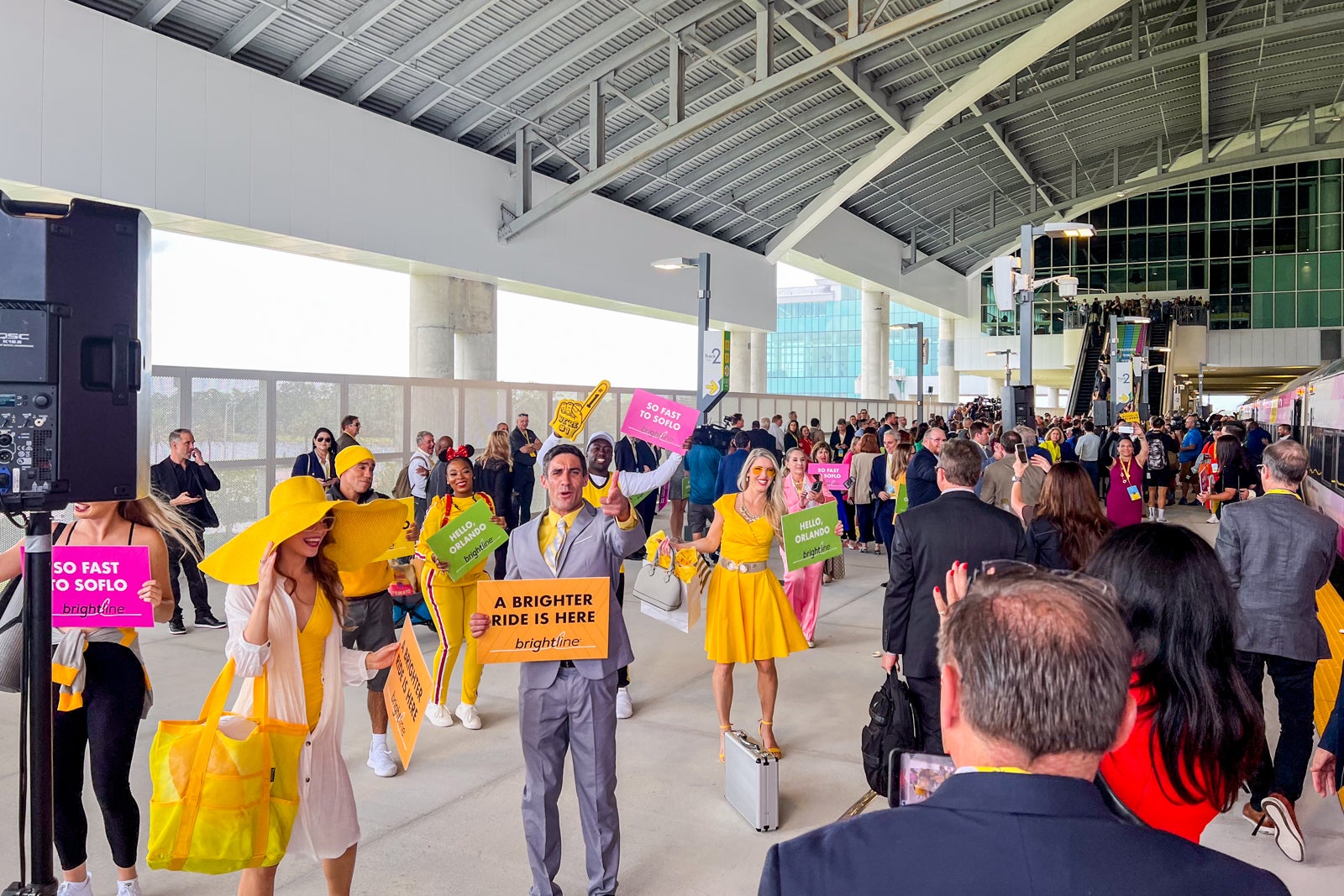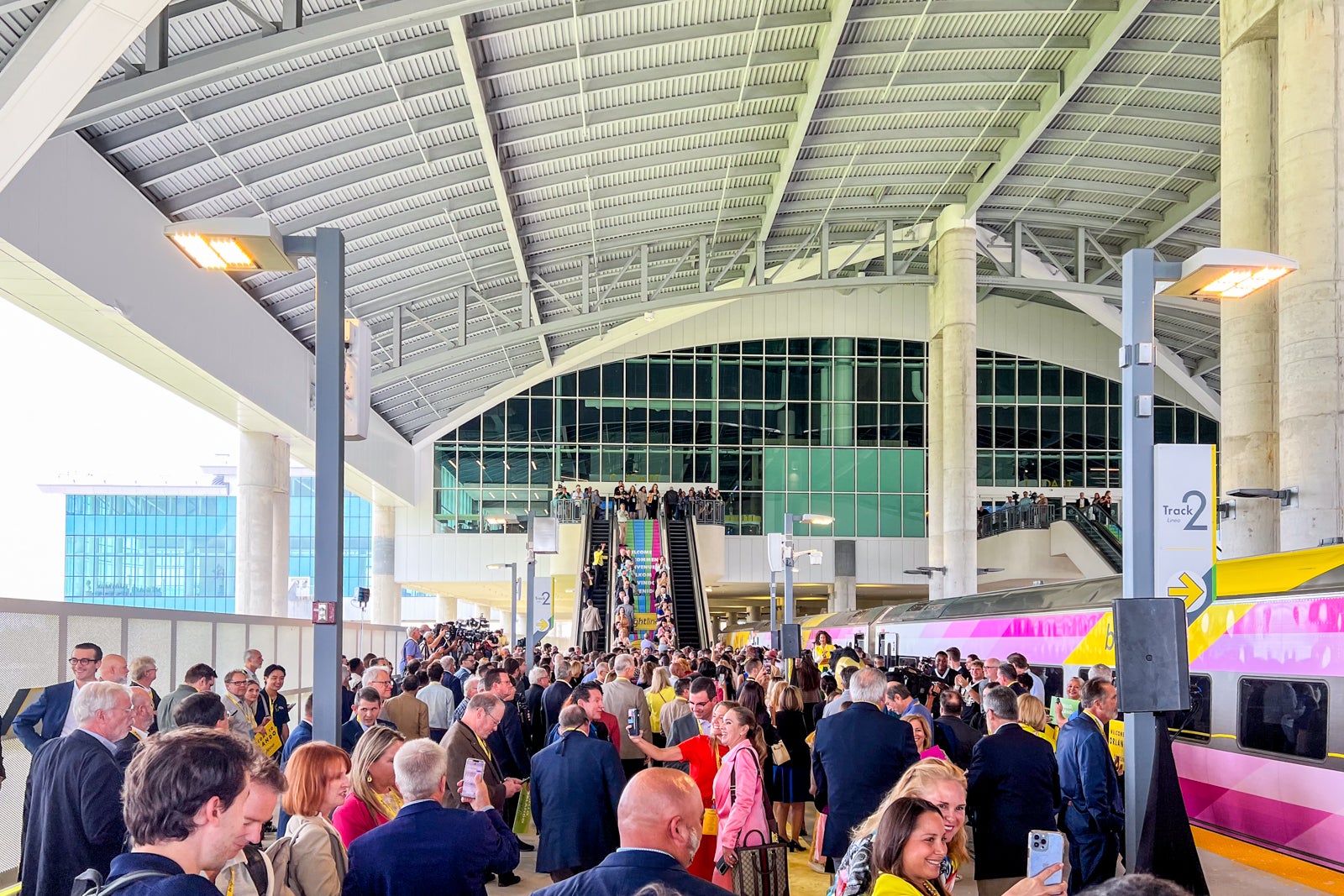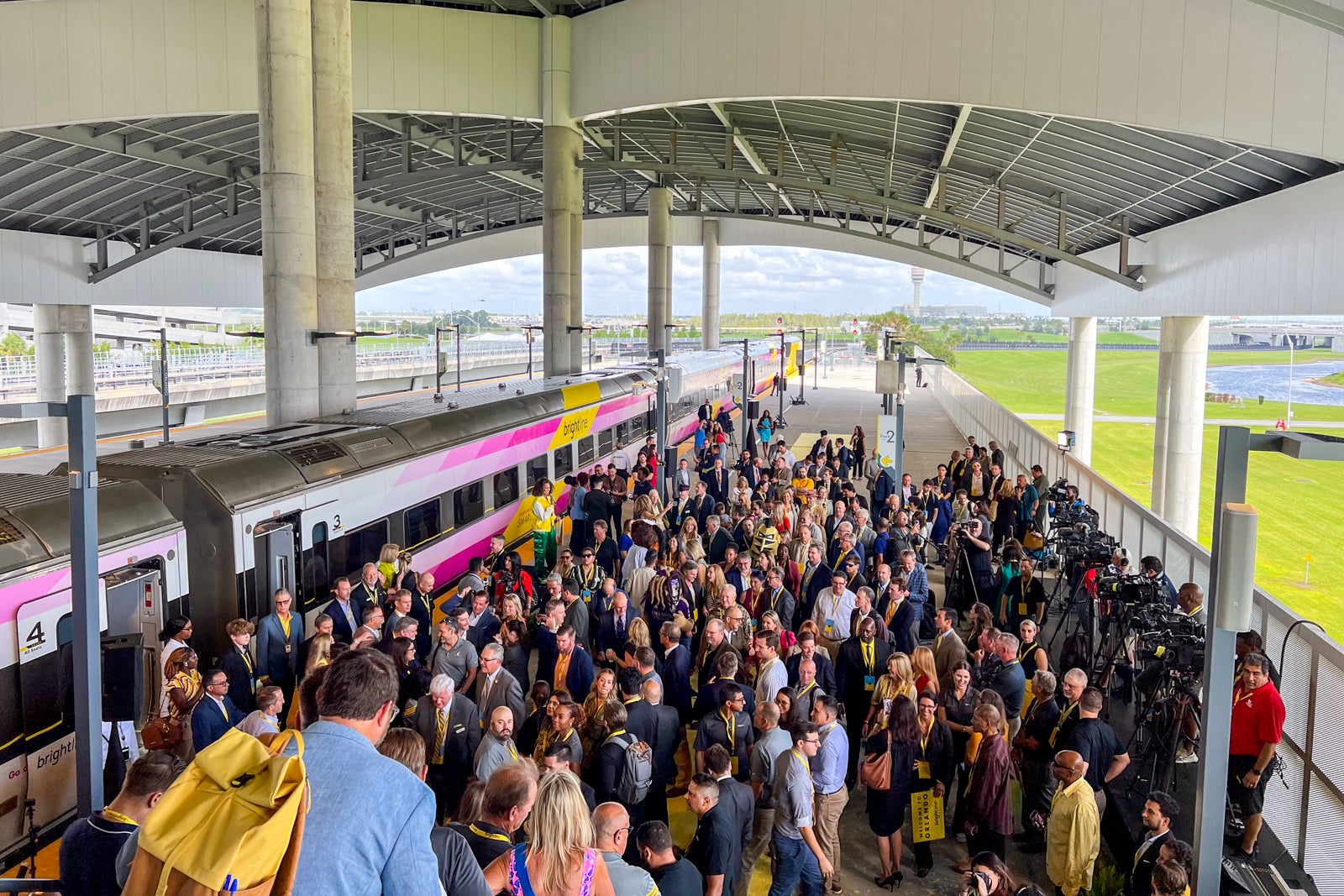 The festivities continued with a welcome reception inside the cavernous station, and you could feel the energy pulsing through the room. This felt historic — and for good reason. Brightline has been working toward this moment for over a decade, and now, both residents and tourists alike can experience high-speed rail along Florida's east coast.
Safety concerns
Unfortunately, Brightline has experienced a number of fatal accidents since it began operating, and Friday's inaugural train was sadly delayed by a tragic accident involving a pedestrian and a southbound train. None of the accidents have been determined to be Brightline's fault, and the company has spent millions of dollars on safety improvements at grade crossings. It also launched a public-relations push to encourage all residents along its corridor to commit to staying safe. However, it is a very real and ongoing element of this service in Florida.
We hope these efforts will continue to further reduce these incidents in communities that see frequent Brightline trains coming through.
Bottom line
I've taken Brightline between West Palm Beach and Miami several times to avoid South Florida's notorious traffic, so I jumped at the chance to experience the expanded service to Orlando on the inaugural train. And like all of my past experiences, this one was fantastic.
Aside from an initial delay, it was amazing to take a passenger train from South Florida to Orlando. It helps that Brightline isn't just any train. I'd put its amenities and comfort up against some of the top European rail products, and this new service will make it easier to explore more of the state without driving or flying.
And the company isn't done.
With plans to expand to Tampa and construction underway on its planned Los Angeles-to-Las Vegas route, we likely haven't heard the last from Brightline as it seeks to transform train service in the United States.