We've all been there: You get to the airport on time for a flight and settle into the gate area, and then a flight delay is announced. It may be small at first — 15 to 30 minutes — but then it grows, and eventually, it becomes clear that it'll be a few hours before you're going anywhere.
On a recent trip from George Bush Intercontinental Airport (IAH) to Newark Liberty International Airport (EWR), the first couple of small delays turned into a posted three-hour delay, and when even the crew decided it was time to pack up shop and leave the gate area as the delay jumped to a multihour endeavor, I followed suit.
Want airline-specific news? Sign up for TPG's free biweekly Aviation newsletter.
My afternoon working in the office in New York wasn't going to pan out, but at least I could head to the nearby American Express Centurion Lounge, eat a decent breakfast and settle in to work for a few hours. I found a comfy chair next to a power outlet so the whole day wouldn't be wasted due to a mechanical delay.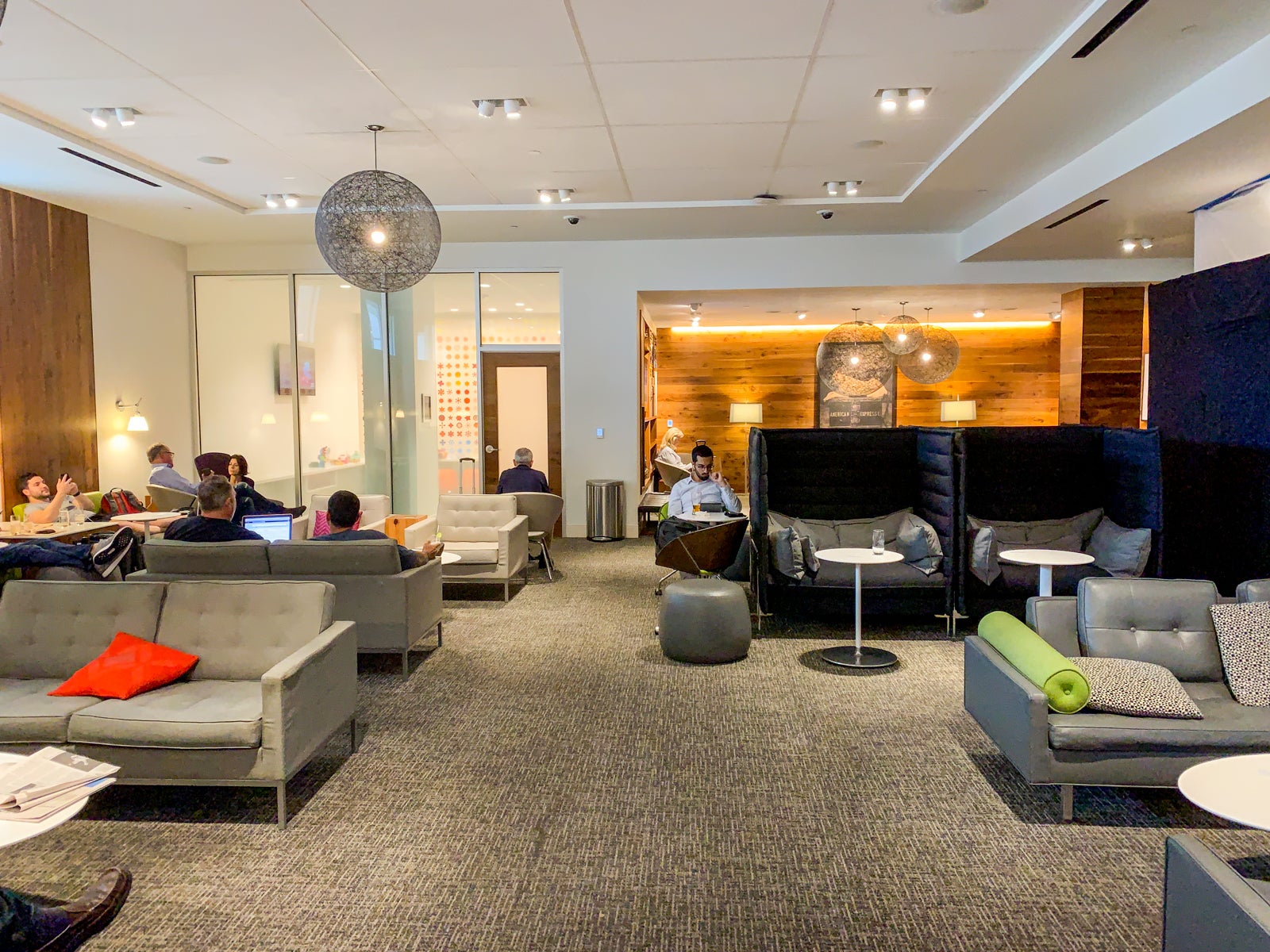 Especially since we were at a hub airport where aircraft swaps are possible, I purposefully kept a close eye on the flight's status and even got an upgrade to first class using United Airlines PlusPoints as I saw availability pop up when other travelers switched from of this delayed flight.
I've opted into United notifications on my phone and Apple Watch and usually get a plethora of updates all at once when my flights begin to board or have a status change. But, for a couple of hours, nothing discernible changed with this fight's status.
I packed up to head back to the gate about 30-35 minutes before the posted (delayed) departure time, mostly expecting to be greeted with a longer delay since there hadn't been any boarding notices or updates.
Instead, I was greeted with something very different: a gate devoid of passengers and crew.
My first thought was that the flight had been further delayed, canceled or moved to another gate. I headed to the nearest screen that displayed all the various flight gates and departure times, and it still listed my flight as departing at 12:30 p.m. from that exact gate, D16. It was 12:02 p.m. when I again looked down at my phone; at that point, I was really confused.
I quickly scanned the neighboring gates for anyone who could help or provide more information about where the aircraft was. As is sometimes the case with domestic United flights out of that airport, we were leaving from the international terminal, where there weren't many flights departing that time of the day, and there were no United employees or others who could have provided information within eyesight.
I triple-checked the United app and the departure board, and all remained consistent that the flight should be leaving at 12:30 p.m. from that gate, yet the gate itself remained eerily empty.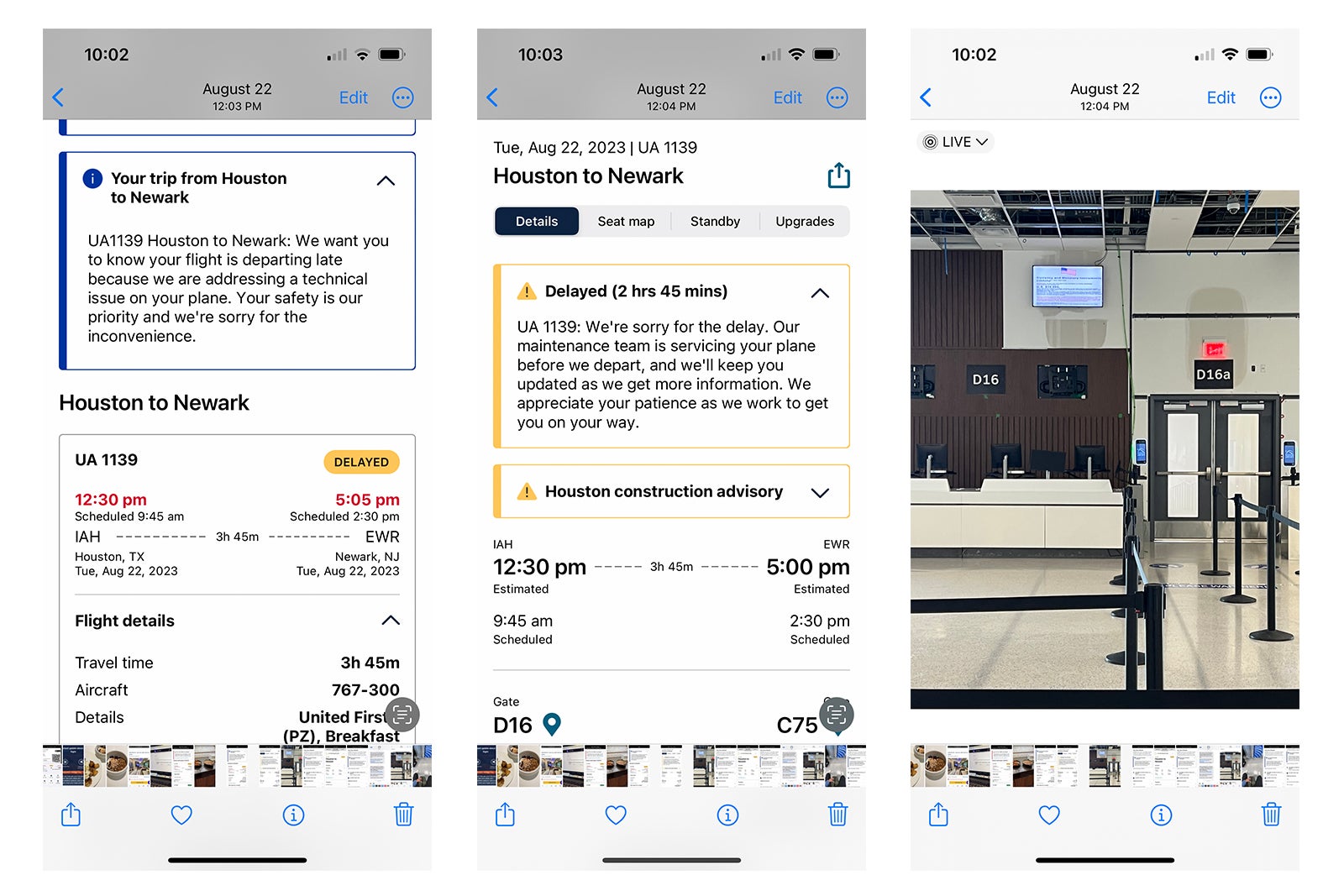 With something clearly amiss, I headed as quickly as I could to the United Club in another terminal to see if I could get additional information there. I still thought the flight had changed gates or similar, and I needed to know where to head ASAP so I didn't miss it.
After I explained the situation, the agent working the check-in desk started typing away on his computer and returned with bad news. The flight was gone.
The shock and confusion must have shown on my face as the agent explained I had to always be at the gate 15 minutes before the posted departure. I attempted to explain, mostly in vain, that I was at the gate about 30 minutes before the posted departure time and even at this point, it was still more than 20 minutes before the posted departure time. I was willing to sprint back to wherever the plane was, but as I was told again, the plane was already gone.
While no one ever said these words out loud, the only logical explanation I could conjure is that the flight left before the posted time — and without any "now boarding" or revised status notifications going out to the departure board or app. Presumably, those who remained in the gate area or returned to the gate earlier than I did got on the flight. Anyone else was out of luck.
Related: What to do during a flight delay
The next flight to Newark was already full when I ran to that gate after learning my original flight was gone, so I was rebooked on a flight later that afternoon that ultimately departed at 2:48 p.m., more than five hours after my originally scheduled flight.
If I had hoped for an "I'm sorry that happened" from anyone that day or in the future as I later reached out (for the first time all year) to the United 1K assistance line, I would have been disappointed as none would come. No food voucher, no "Let us make it up to you," nothing.
I eventually contacted United's communications team, to see if there might be any additional clarification on what to do in such a situation.
"We encourage customers to check at the gate throughout a delay for the most up-to-date information," an airline spokesperson replied. "Sometimes the reason for a delayed flight can be resolved quicker than anticipated as our teams work to get the flight out as close as possible to its originally scheduled departure."
Still, for me, I was lucky I was heading somewhere with other flights available that day, I wasn't flying with my kids, and I still made it to my destination.
But it was a stressful and frustrating experience. Not wanting to repeat this in the future when perhaps I wouldn't be as lucky with some of the variables, I became curious as to whether this was just a fluke run of bad luck or if others were experiencing a similar series of events.
Ultimately, I also wondered if leaving the gate during long delays to retreat to the lounge had become a bad or risky strategy during delays. After chatting with other frequent travelers, I heard story after story of flights that either were almost missed due to similar circumstances or were missed as they left well before the announced departure time without any obvious updates — including one from a TPG reader flying American Airlines earlier this year.
And some of those stories were much worse than mine, with once-a-day frequency, families who had headed across the terminal to get food only to come back to a flight that had left, and other distressing incidents.
Opting into communication notices from the airline and frequently checking the flight status in the app is only helpful if the airline updates the information in those channels. And if you can't see the gate and what is happening there, you're at the mercy of trusting that information is up to date, which isn't a 100% foolproof strategy.
In a perfect world, I could have walked the few minutes from the lounge to the gate every 30-40 minutes to take a peek at the progress and check in, but in the era of overcrowded lounges, that would mean losing my seat in the lounge and likely waiting in a line to get access once again.
If you want to be certain you won't miss your flight if the situation changes and it packs up to leave earlier than expected, then you need to stay at the gate or frequently check back at the gate for any updates that may only be shared there. It's unfortunate that during a long delay, you can't just make the most of that time by being comfortable and productive in another part of the airport, trusting updates to be shared across all available communication channels.
But while that strategy may work much of the time, it clearly doesn't work all of the time. So plan accordingly, especially if there won't be an easy fix to your travel plans if the plane does end up leaving earlier than expected … without you.
Related reading: