If you're interested in trying out popular upstart cruise line Virgin Voyages in 2024 or 2025, pay attention. The cruise line is doing the cruise ship shuffle — delaying the debut of its fourth sister ship, swapping itineraries among its trio of existing ships to fill the gap, and introducing new ports and itineraries around the world.
Virgin Voyages fans will now have 27 new itineraries to choose from through April 2025 and can visit 19 new-to-the-line ports of call, including Morocco and Amsterdam.
The downside is that Brilliant Lady will postpone its debut from December 2023 to a later date that is yet to be announced. Virgin has canceled all its existing sailings through April 2024.
Plus, with Scarlet Lady headed into dry dock in 2024 and no new sister to take its place, the line has shifted the schedules of Resilient and Valiant Lady; it canceled select departures and replaced them with new itineraries.
For cruise news, reviews and tips, sign up for TPG's cruise newsletter.
Confused yet? Here's the ship-by-ship breakdown of what to expect from Virgin Voyages in the next year and a half.
Brilliant Lady
Virgin Voyages cites supply chain, staffing and construction issues as the reason it will need to delay the debut of the fourth ship in its fleet, Brilliant Lady. The line "is evaluating new possible launch dates when it is able to deliver the standards the brand's Sailors have come to expect," according to a press statement.
Travelers booked on the canceled cruises between December 2023 and April 2024 can rebook on a different ship with pricing and promotions protected. They'll also receive $300 to $600 in Sailor Loot (Virgin's term for onboard spending money). Travelers can also opt instead for a full refund.
Related: The best adults-only cruises to try if you can't stand being around kids on vacation
Scarlet Lady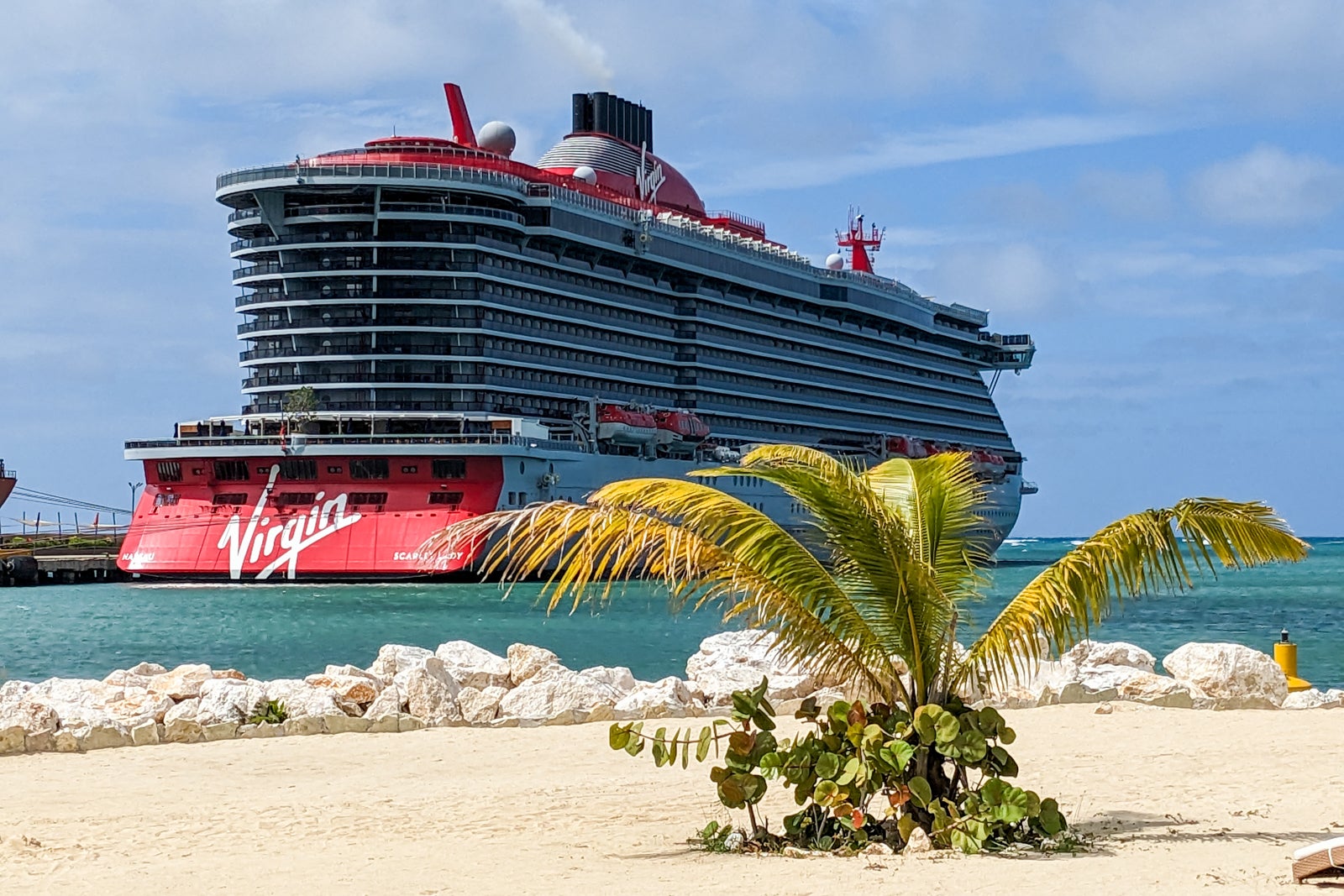 In mid-November 2024, Scarlet Lady will go into dry dock in Europe for routine maintenance and a few enhancements. Therefore, the ship will spend May through October 2024 in the Mediterranean, sailing Valiant Lady's seven-night "Irresistible Med" and "French Daze and Ibiza Nights" itineraries.
Unique repositioning cruises for the ship will include an 11-night sailing from Barcelona to Civitavecchia (the port for Rome) in November, stopping at the islands of Mallorca, Corsica and Sardinia; also included is a 16-night transatlantic voyage from Rome to Miami, with visits to Madeira, Portugal, and Santa Cruz de Tenerife, Spain.
Again channeling its sister ship, Scarlet Lady will sail Valiant Lady's six- and eight-night Western and Eastern Caribbean cruises through spring 2025.
Valiant Lady
With Scarlet Lady stealing its sister's itineraries, Valiant Lady will take over cruises originally meant for Brilliant Lady. From January through March 2024, the ship will sail from San Juan, Puerto Rico, on Southern Caribbean voyages. Passengers booked on the ship's original winter 2024 sailings will have the option to rebook on the ship's new sailings or swap to Scarlet Lady.
In April, the ship will take over Scarlet Lady's short four- and five-night cruises out of Miami.
Resilient Lady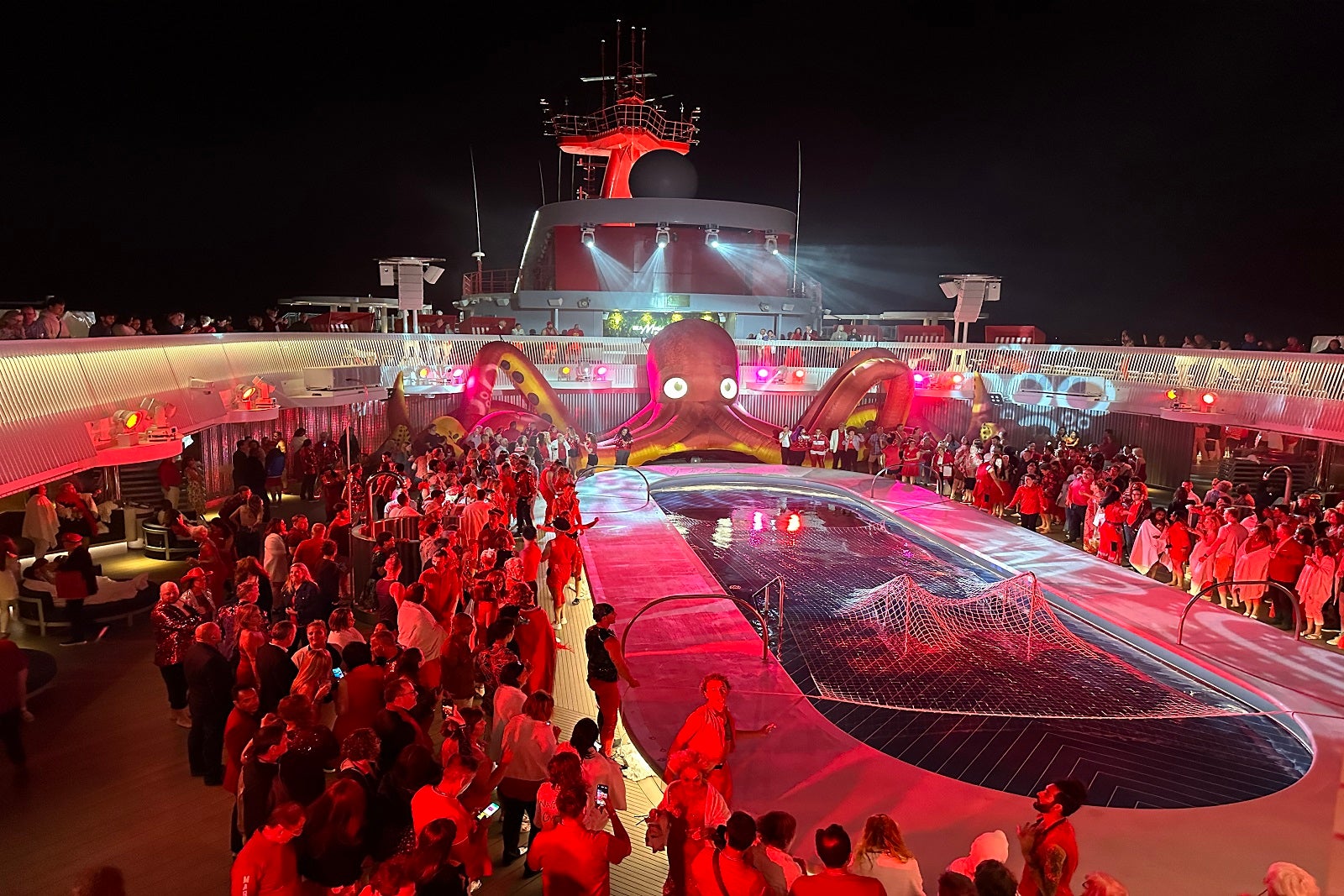 Ignoring all the ship shuffling, Resilient Lady will venture into uncharted territory after its inaugural season in Australia and a return to Greek island and Adriatic itineraries in spring and early summer 2024.
In August, the ship will begin sailing from Portsmouth, England, to destinations such as Le Verdon (Bordeaux), France; La Coruna and Bilbao, Spain; Amsterdam; and Bruges, Belgium. The ship will then move to Barcelona with two repositioning sailings visiting a new Virgin port in Morocco. Once in the Mediterranean, the ship will sail a Barcelona-to-Athens cruise with a maiden call in Catania, Sicily.
These voyages will replace Resilient Lady's originally scheduled Greek island cruises. Booked guests can switch to Mediterranean cruises on Scarlet Lady on the same dates.
Diehard Virgin Voyages fans won't want to miss the ship's 44-night repositioning cruise from Athens to Australia, with stops in Dubai, Mumbai, Singapore and Bali. Down Under, Resilient Lady will offer 15 new itineraries, including nine new Australian ports.
How to book
The new Virgin Voyages itineraries will be available to book on Monday, Sept. 11, on the line's website or through a travel agent. The line is offering 30% off 2024 Mediterranean cruises, plus a Bar Tab worth up to $600, if you book by Sept. 28. You can find discounts of $500 off select Caribbean and repositioning cruises, as well.
Planning a cruise? Start with these stories: