One of the most popular premium credit cards out there is The Platinum Card® from American Express. While it features a high annual fee, it can offer a ton of value for the right kind of traveler.
However, the card recently increased its annual fee for authorized users. Instead of paying $175 for adding up to three, it'll now cost you $195 for each additional Platinum cardmember you add to your account (see rates and fees). This structure is now in effect for accounts opened on (or after) Aug. 17.
Thankfully, cardmembers who got the Platinum Card prior to Aug. 17 have some time to decide whether it's worth keeping existing authorized users on their account since Amex has promised to provide at least 45 days of notice before the new fee structure takes effect. Nevertheless, these additional cardmembers may be asking an important question: Should I stay as an authorized user or get a Platinum Card of my own?
Here's some guidance to help you make that decision.
Overview of Amex Platinum fees
The annual fee for the Amex Platinum is $695 (see rates and fees), and each authorized user will add another $195 in annual fees to the account. Previously, you could add up to three for $175 total. That meant your first three additional Platinum card members would be just $58.33 per year.
But the new fee structure has significantly narrowed the difference in cost between holding your own Amex Platinum and being an authorized user on someone's account.
As a result, you may want to crunch the numbers to see which makes the most sense.
When you should get your own Amex Platinum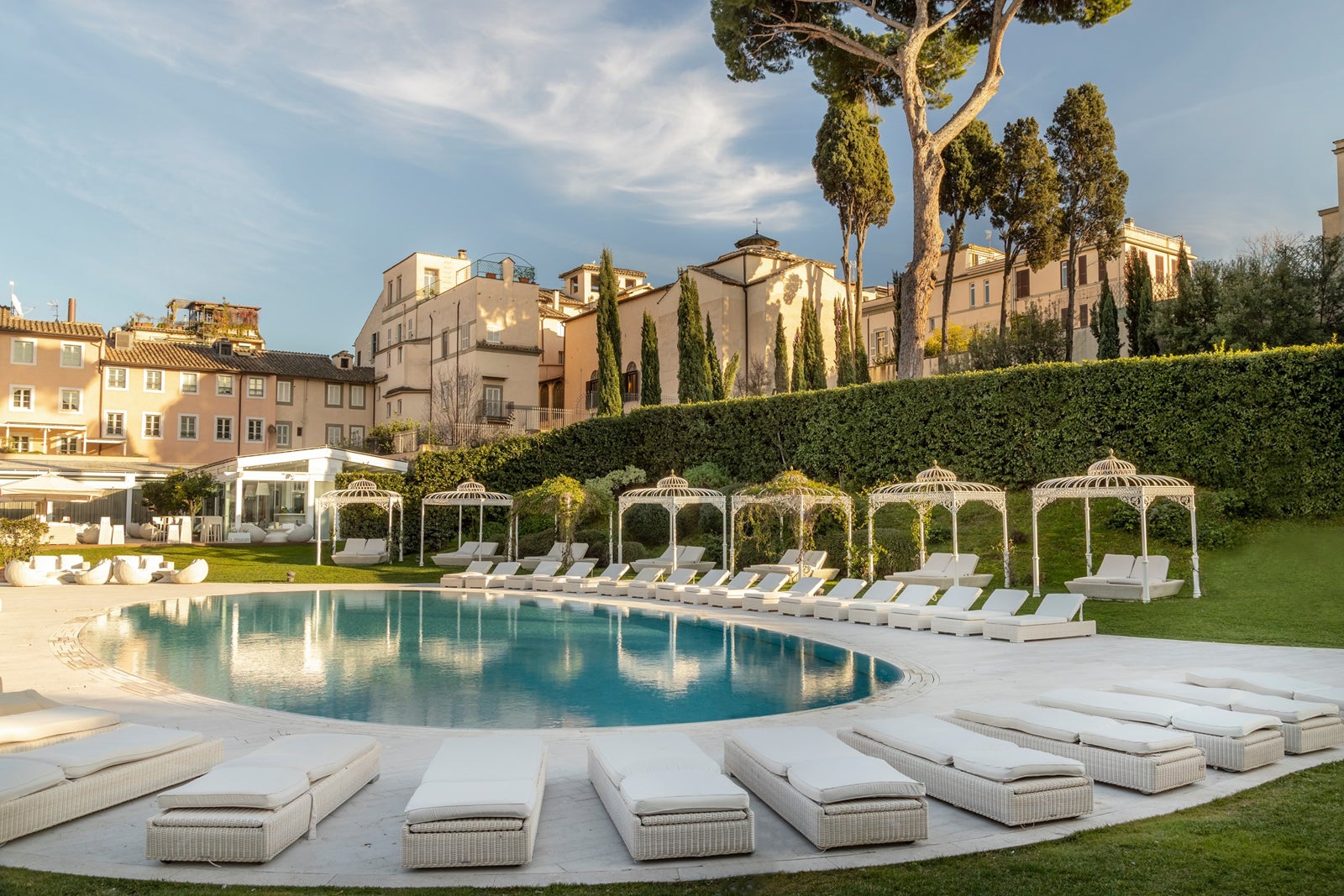 There are a number of arguments in favor of having your own Amex Platinum. And not surprisingly, it starts with the welcome offer.
When you're added as an authorized user, you won't earn your own welcome bonus. However, if you apply (and are approved) for the Platinum Card as the primary cardholder, you can earn 80,000 Membership Rewards points after you spend $8,000 on eligible purchases within the first six months of card membership. This bonus is worth $1,600 based on TPG's valuations, thanks to the array of valuable ways to use Amex points.
(Pro tip: Be sure to check the CardMatch tool to see if you're targeted for an even higher welcome bonus, though these are subject to change at any time.)
However, the welcome offer is a one-time perk and only applies to the first year. Beyond that, a few important benefits aren't available to authorized users — but are for primary cardholders. If you can maximize any of the following, you could be a good candidate for getting your own Platinum Card:
*Enrollment is required for these benefits.
Put a concrete dollar amount to these benefits based on your own usage over the next 12 months. If that number is greater than $500, you're a good candidate for getting your own Platinum Card.
However, there's an even more lucrative reason to get the card now. The last three perks detailed above are all calendar year benefits. That means you could use them before the end of 2023 and again in the first part of 2024. That essentially doubles their value in the first year of card membership.
Between the welcome offer and these statement credits — including some that allow you to double up in year one — now may be a great time to finally become a primary cardholder (rather than authorized user) on the Amex Platinum.
Read more: 10 things to do when you get the Amex Platinum
When you should be an authorized user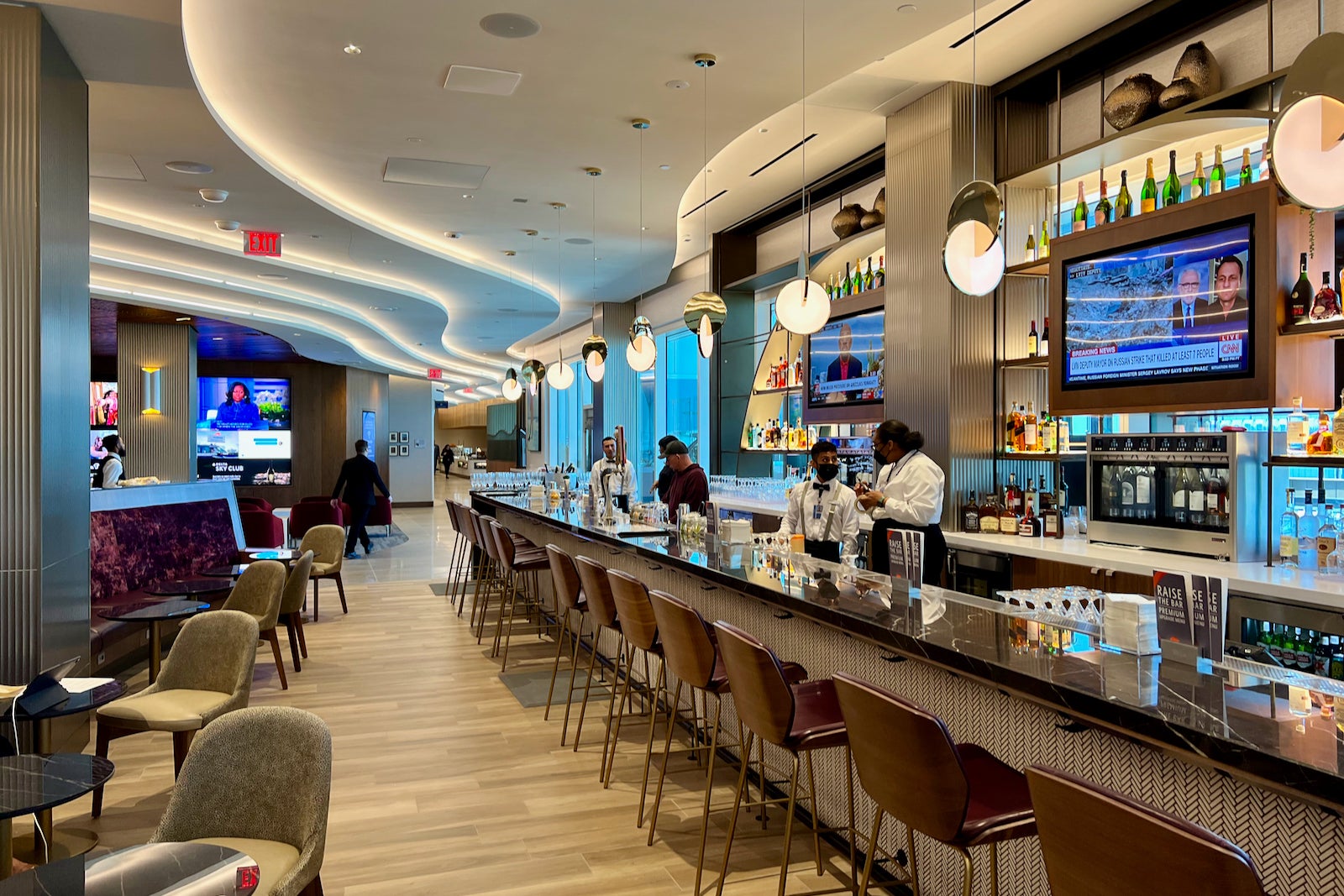 However, this pathway isn't a sure bet. There are a number of situations that could make it better to be an authorized user.
Most obviously, if you're under the age of 18, your only real option is to be an additional Platinum cardholder. And even when you turn 18, the Amex Platinum has some pretty strict requirements to get approved. Recent high school graduates with limited credit histories will likely need to be authorized users for a number of years (and build up their own credit score) before even considering getting the Amex Platinum in their own right.
Beyond that, staying (or becoming) an authorized user likely makes the most sense for those who highly value the perks that extend to additional Platinum cardholders — but don't care about the above benefits. After all, access to the American Express Global Lounge Collection, the statement credit for Global Entry or TSA PreCheck, and complimentary Gold status with Marriott Bonvoy and Hilton Honors all extend to authorized users. And for frequent lounge visitors or regular Marriott and Hilton guests, paying $195 a year can still be a bargain.
If you're on the fence about this, crunch the numbers by putting dollar amounts to these benefits. For example, how much would you pay to enter an Amex Centurion Lounge? Guests of the primary Platinum cardholder are $50 (unless they unlock guest privileges by spending $75,000 on the card in a calendar year), so if you agree with that value, you can more than cover the $195 authorized user annual fee with four (or more) visits.
You can crunch the numbers in a similar fashion for Delta Sky Clubs, which also impose a $50 fee for guests on the Amex Platinum. However, when the primary cardholder selects Delta for the $200 airline fee credit, up to four of those $50 guest fees can be covered each calendar year. Will you need Sky Club access beyond that? If so, how frequently will you visit a lounge? Answering these questions will help you figure out whether it's worth it.
Related: Is the Amex Platinum worth the annual fee?
When neither option makes sense
Of course, for some customers, neither one of these makes sense. Maybe you previously had the Amex Platinum and thus aren't eligible for a welcome bonus. Perhaps you only access an airport lounge a few times a year or use the hotel elite status perks infrequently. Paying the equivalent of $58.33 a year as an authorized user under the old annual fee structure may have made sense. But paying nearly four times that amount may not.
Again, crunch the numbers based on the real-world value you get from each year's included benefits. If the value falls short of $195, you're better off canceling your authorized user card.
Bottom line
The Platinum Card from American Express recently announced a new fee structure for authorized users, and while some are considering removing additional Platinum cards from their accounts, others may want to consider when it makes sense to become a primary cardholder. Start by looking at the welcome bonus, especially if you're targeted for a higher offer. Then, identify the value of those additional perks you'd unlock with your own Amex Platinum Card — keeping in mind that some are based on a calendar year.
You may find that the recent changes are just the rationale for picking up the card yourself.
---
Official application link: Amex Platinum with 80,000 bonus points after spending $8,000 in the first six months of card membership
---
For rates and fees of the Amex Platinum, click here.