One of Latin America's biggest airlines is making a major change with a small letter.
Bogota, Colombia-based Avianca Airlines unveiled a rebranding project this week, changing its stylized name and logo to a lower-cased "avianca airlines."
The Star Alliance member, which emerged from Chapter 11 bankruptcy protection that it entered at the height of the COVID-19 pandemic in May of 2020, described the rebranding as the culmination of two years of work reorienting the airline for a broader flying public.
Want more airline-specific news? Sign up for TPG's free biweekly Aviation newsletter.
The airline described the lower-case "a" as being "a symbol of a company that, by combining the best of its over 100 years of flying with the practicality and flexibility of the modern low-cost world, has ceased to be for a few and is now for everyone."
"We saw [during the pandemic] that it was not only possible but also necessary to achieve a different avianca, one that is more open, closer, more accessible, and with more for everyone," CEO Adrian Neuhauser said in a press release. "After nearly two years, that new avianca is here."
Over that two-year period, the airline simplified its fleet to two aircraft types — the Airbus A320 and the Boeing 787 — reconfigured its A320s in an all-economy layout that has 20% more seats than the previous multiclass configuration, improved its reliability and grew its network, which will see the airline operate 146 routes to 74 destinations across 24 countries by the end of 2023. That includes 26 new routes added in 2023, plus other destinations and routes that it can reach through its codeshare with Star Alliance partners like United Airlines.
Star Alliance sweet spots: Complete guide to earning and redeeming Avianca LifeMiles
The rebranding comes as travel in the Latin America travel market is becoming more competitive than ever.
Travel between the U.S. and Latin America has been in demand, but in recent years, the inter-region corridor has become even more important for airlines. Delta Air Lines' nascent joint venture with Santiago, Chile-based LATAM has seen the U.S. carrier move to position itself more aggressively in the South American market, while American Airlines' recent codeshare tie-up with South American ultra-low-cost carrier JetSmart, coupled with its existing relationship with Brazilian carrier GOL, unlocks a multitude of routes between North and South America.
With strong demand and strong competition, there are opportunities for airlines on both sides of the region, something that Neuhauser reiterated during a press conference this week.
"The U.S. is a key market for us; it's been one of our largest growth markets," Neuhauser said. "We're in the top-three non-U.S. carriers today at JFK and Miami."
"It's a market where our LifeMiles [frequent flyer] program is also gaining increased depth as a loyalty program, and that's allowing us to drive more traffic into our program," he added.
Talking LifeMiles: 3 ways Avianca LifeMiles could improve its program for travelers
With its hub on the northern edge of South America but at a high altitude — the airport's elevation is listed as 8,360 feet — the airline has both geographic advantages and disadvantages in serving as a connecting hub between North and South America.
"We see most of our growth in the future as being point-to-point," Neuhauser said. "That having been said, Bogota is a very powerful head, and even without trying — for lack of a better description — the reality is we have so much connectivity here. Connectivity through Bogota represents 40% of our flying."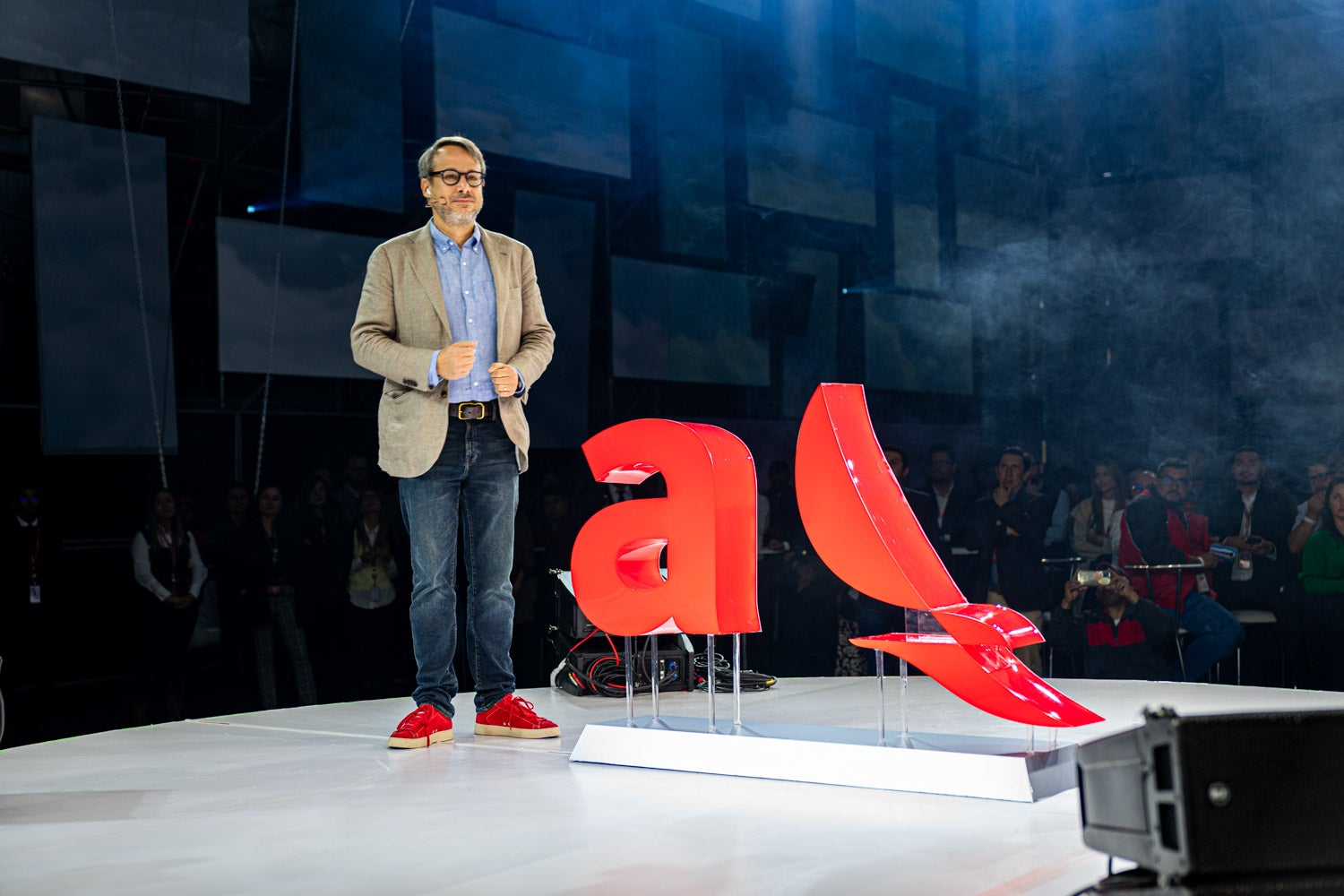 Neuhauser cited a recent International Air Transport Association study, however, that found the airport's capacity is currently limited to a per-hour total of around 74 operations (or total number of arrivals and departures combined). That capacity could be increased, but it would require substantial improvements to infrastructure and operations at the airport.
"We don't see, in the near future, much more ability to keep growing in Bogota until those investments are made," he said.
Nevertheless, the airline sees plenty of demand that would facilitate growth, including from the U.S. Notably, the Pew Research Center estimates about 1.4 million Hispanic people of Colombian origin live in the U.S.
Avianca has been Colombia's flag carrier since it was founded in 1919. (Its original name was Sociedad Colombo Alemana de Transportes Aéreos, or SCADTA.)