Editor's note: This is a recurring post, regularly updated with new information and offers.
As summer gradually gives way to autumn and the vibrant colors of fall adorn the landscape, there's an allure to explore beyond home. Not to mention, many of the summer crowds have thinned out, making it easier to explore some destinations.
Whether you're someone who appreciates nature, enjoys delving into history, or savors culinary delights, there's a destination prime for visiting during this time. So, where should you go?
From countryside getaways to bustling havens, these are the 10 best places to visit in October.
Marrakech, Morocco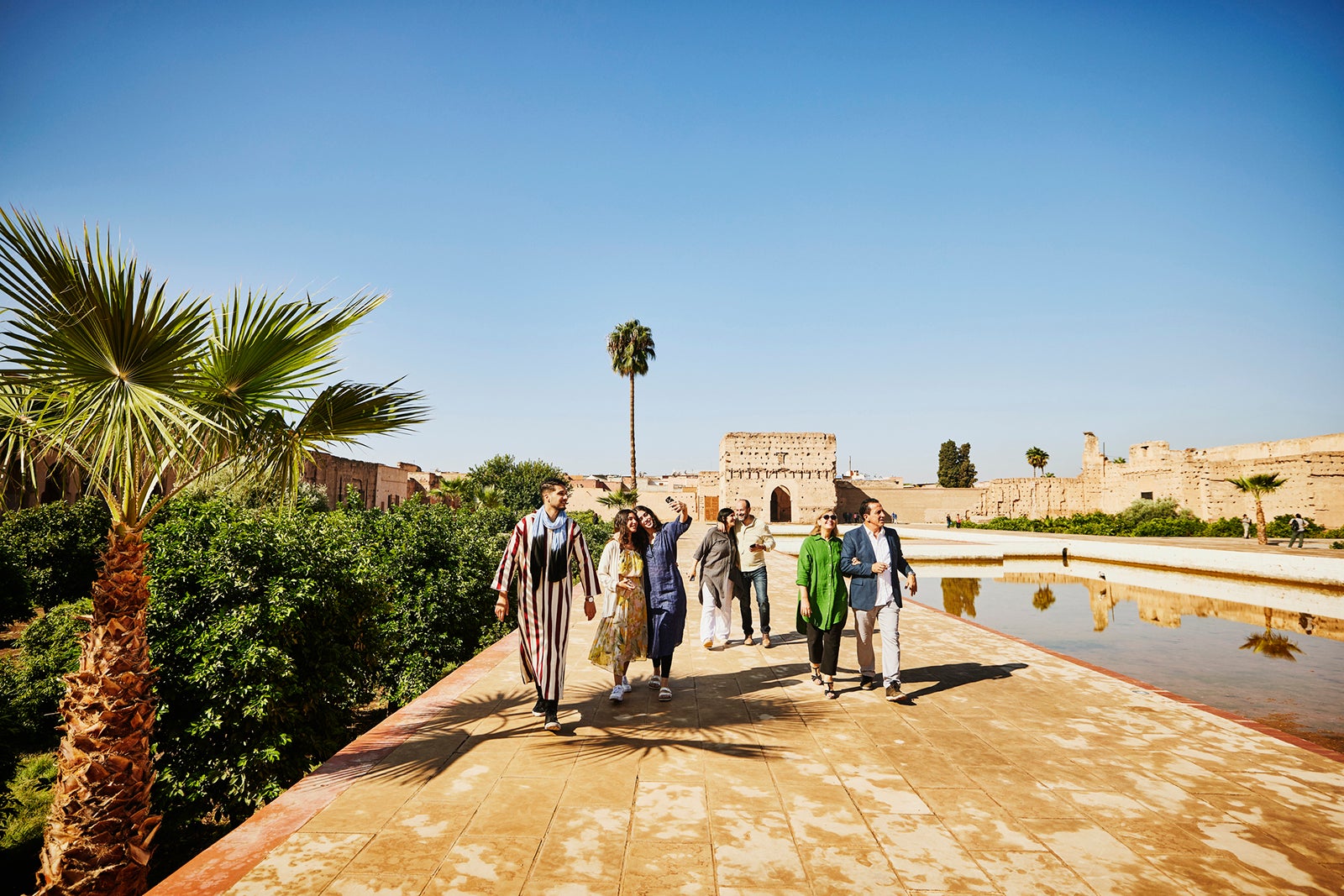 In October, autumn truly settles in, marked by a drop in daytime temperatures that cools off even more during the night. The crowds remain low this month since summer vacations have ended, students have returned to school, and the celebratory holidays haven't fully begun.
October is the harvest month and the ideal time for a culinary-focused adventure. Morocco, known for its saffron production, predominantly carried out by Berber women, peaks during this time. These women start their work early in the morning, hand-picking the delicate saffron strands before the sun's rays cause the flowers to bloom. Stroll through the medina to sample the freshest produce, like saffron, apples and dates. Or venture into the nearby Ourika Valley or Atlas Mountains to understand the process up close. October provides the perfect opportunity to delve into this rich aspect of Moroccan culture.
TPG tip: For an uber-luxurious stay, the Royal Mansour Marrakech should be your pick. Rates start at $2,500 or 170,000 Chase Ultimate Rewards points per night. The property recently introduced a cooking school offering two-hour workshops. For a less expensive option, stick with Le Méridien N'Fis. You can get a room here for $134 or 15,500 Marriott Bonvoy points per night.
Breckenridge, Colorado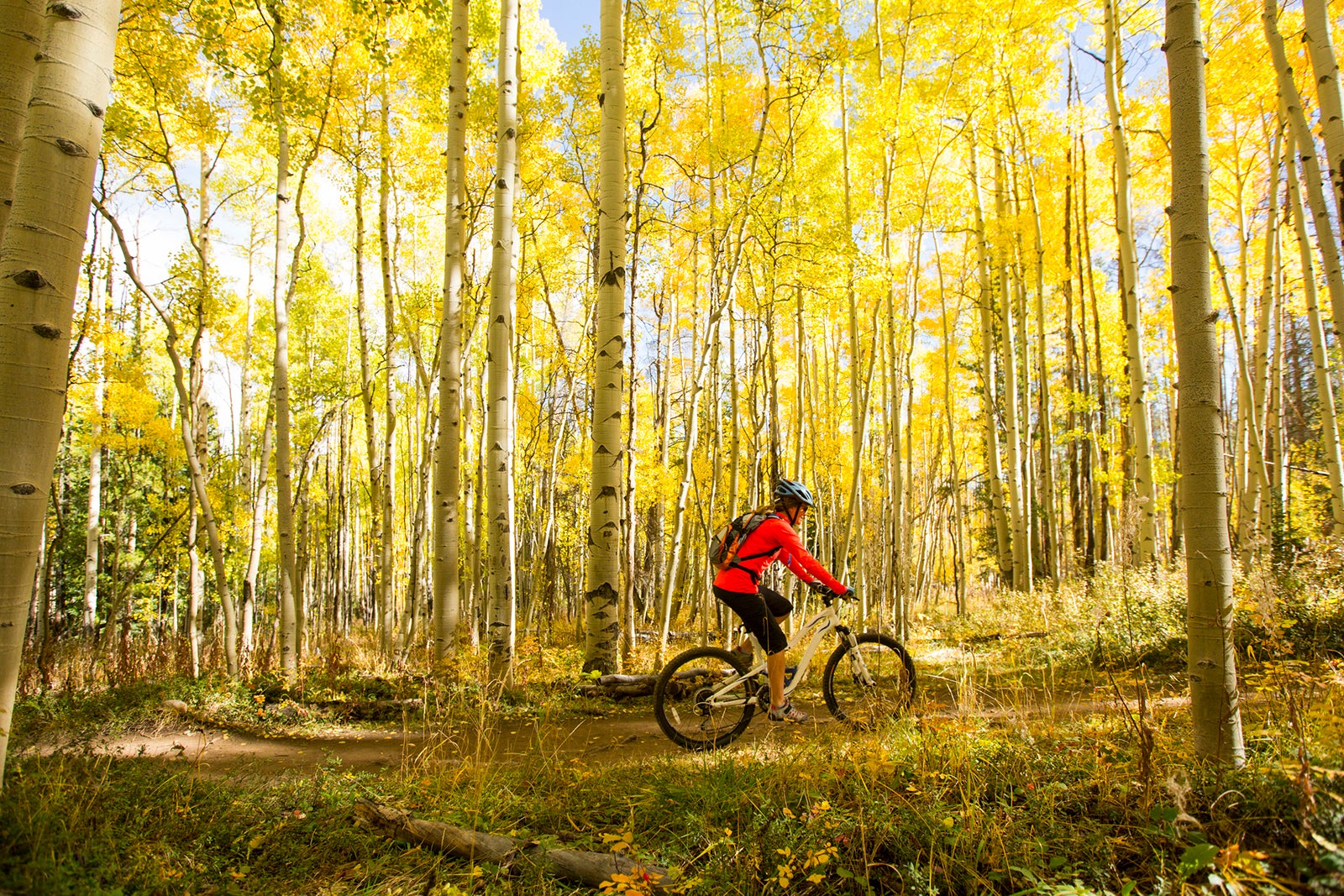 At 9,600 feet above sea level, this historic mining town is among the first in North America to welcome the stunning fall colors. The splendid aspen trees undergo an early transformation into brilliant gold due to the high elevation, filling the landscape with dazzling hues.
Adventure seekers can embark on one of the premier fall drives along Boreas Pass, where the blend of golden aspens with views of the Blue River Valley and the Tenmile Range is a sight to behold. French Gulch Road also offers beautiful scenery with historic mines and abandoned town sites surrounded by vibrant colors. Fall is an excellent time to go fly-fishing in Breckenridge, with the gold medal status Blue River running right through the town. The combination of golden scenery, the sounds of the river, and perfect cool temperatures make it a sensory experience, and Breckenridge Outfitters provides various classes and guided excursions to suit all skill levels.
Related: Why Breckenridge, Colorado, should be at the top of your fall travel list
TPG tip: Stay at DoubleTree by Hilton Hotel Breckenridge. Rates start at $157 or 47,000 Hilton Honors points per night.
Beaufort, North Carolina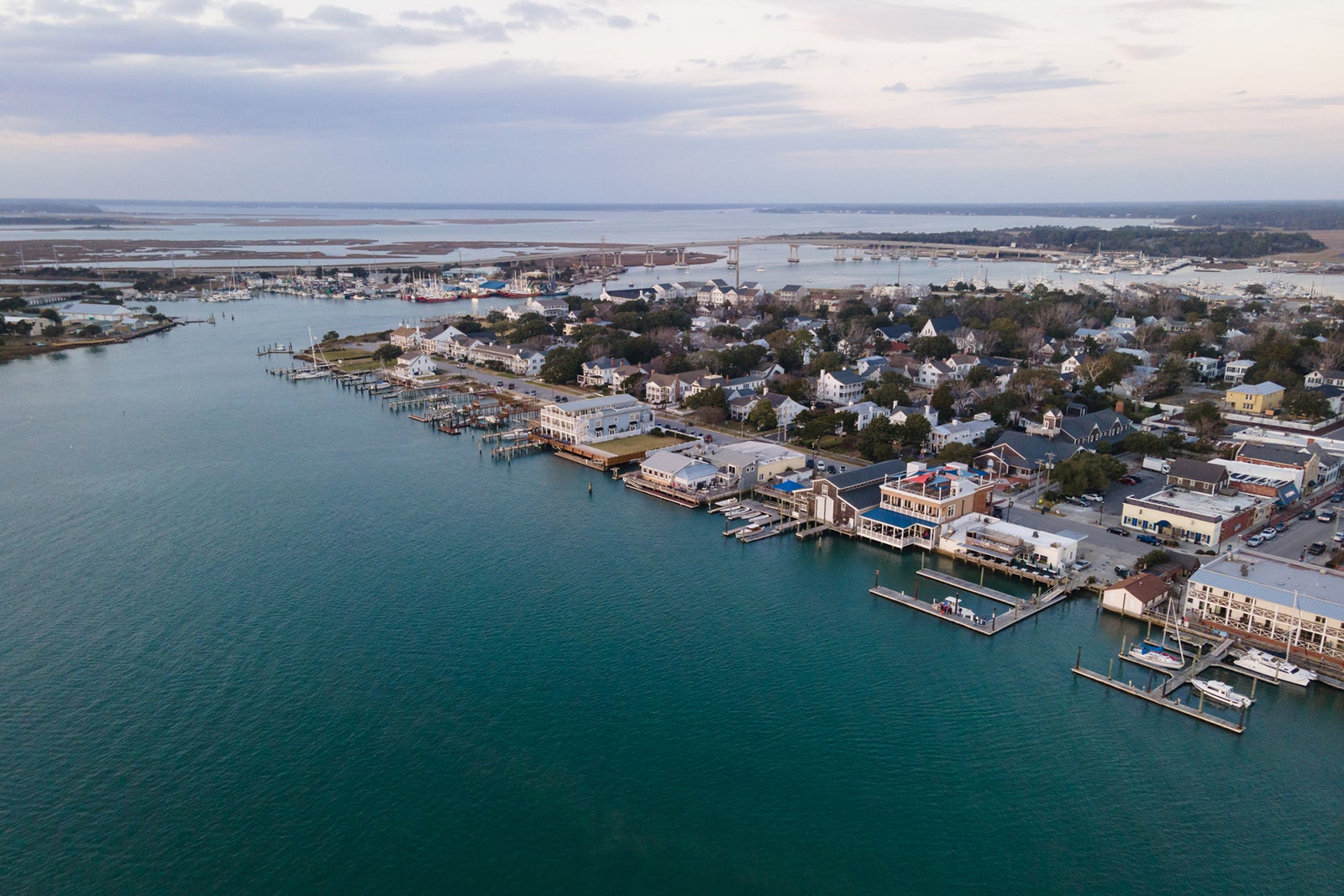 Beaufort is a must-visit destination in October, thanks to cooler temperatures that offer a pleasant break from the summer heat. While you're exploring North Carolina's cultural pursuits and gorgeous landscapes, don't miss the community oyster roasts, where you can enjoy oysters, chili, hot dogs, and beer for your ticket price. Also, check out local events in September and October, including the annual Beaufort Pirate Invasion and the 37th Annual North Carolina Seafood Festival in nearby Morehead City.
TPG tip: Book a room at the Beaufort Hotel on the banks of Taylor's Creek for around $200 or 13,000 Chase Ultimate Rewards points per night.
Paris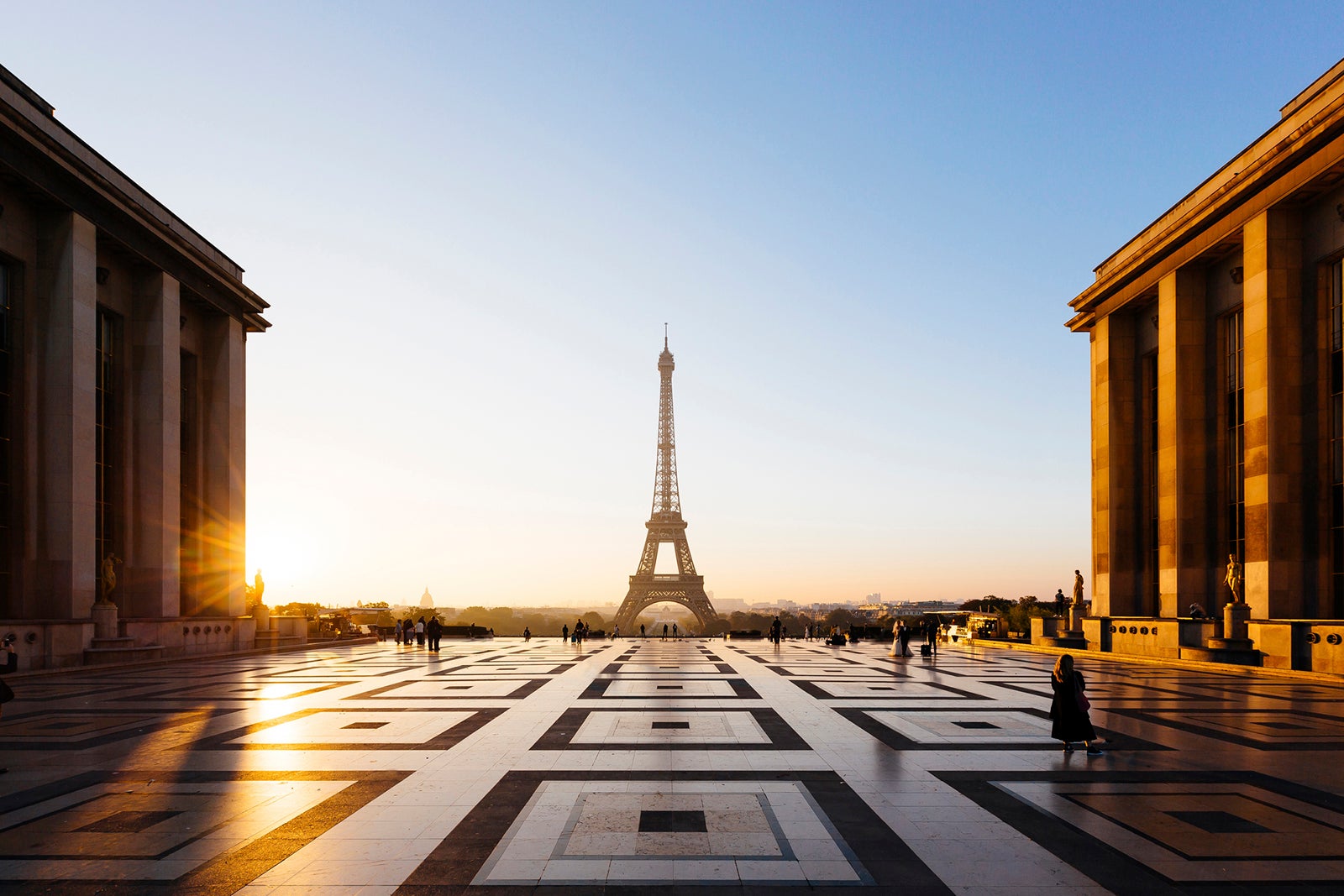 Paris is a sublime destination for travelers in October, filled with cultural enrichment, festive events and pleasant weather.
Once the summer crowds have dispersed, the city comes alive with unique attractions. Art lovers will be drawn to the Joann Sfar retrospective at the Museum of Art and History of Judaism (known as the "mahJ"). The exhibit begins Oct. 12 and showcases the intriguing works of the renowned French comic book artist.
Additionally, the Musee d'Orsay will host an exhibition devoted to Van Gogh's last two months in Auvers-sur-Oise from Oct. 3 through Jan. 28, 2024. For a spirited celebration, the Grape Harvest Festival in Montmartre, running from Oct. 11 to 15, offers traditional wine-making activities, concerts, food, wine tastings and a grand group picnic. The festival attracts over half a million visitors each year. Also, the Musee National de la Marine reopens in mid-October after seven years of renovation. The museum unveils life under the sea with over 900 restored items.
Related: Paris Pocket Guide: What to see, do and eat in the City of Light
TPG tip: Stay at the Kimpton St Honoré Paris for around $695 per night or Holiday Inn Paris – Gare de l'Est for $288. Both take IHG One Rewards points, with the Kimpton costing 120,000 points per night and the Holiday Inn at 59,000.
Douro Valley, Portugal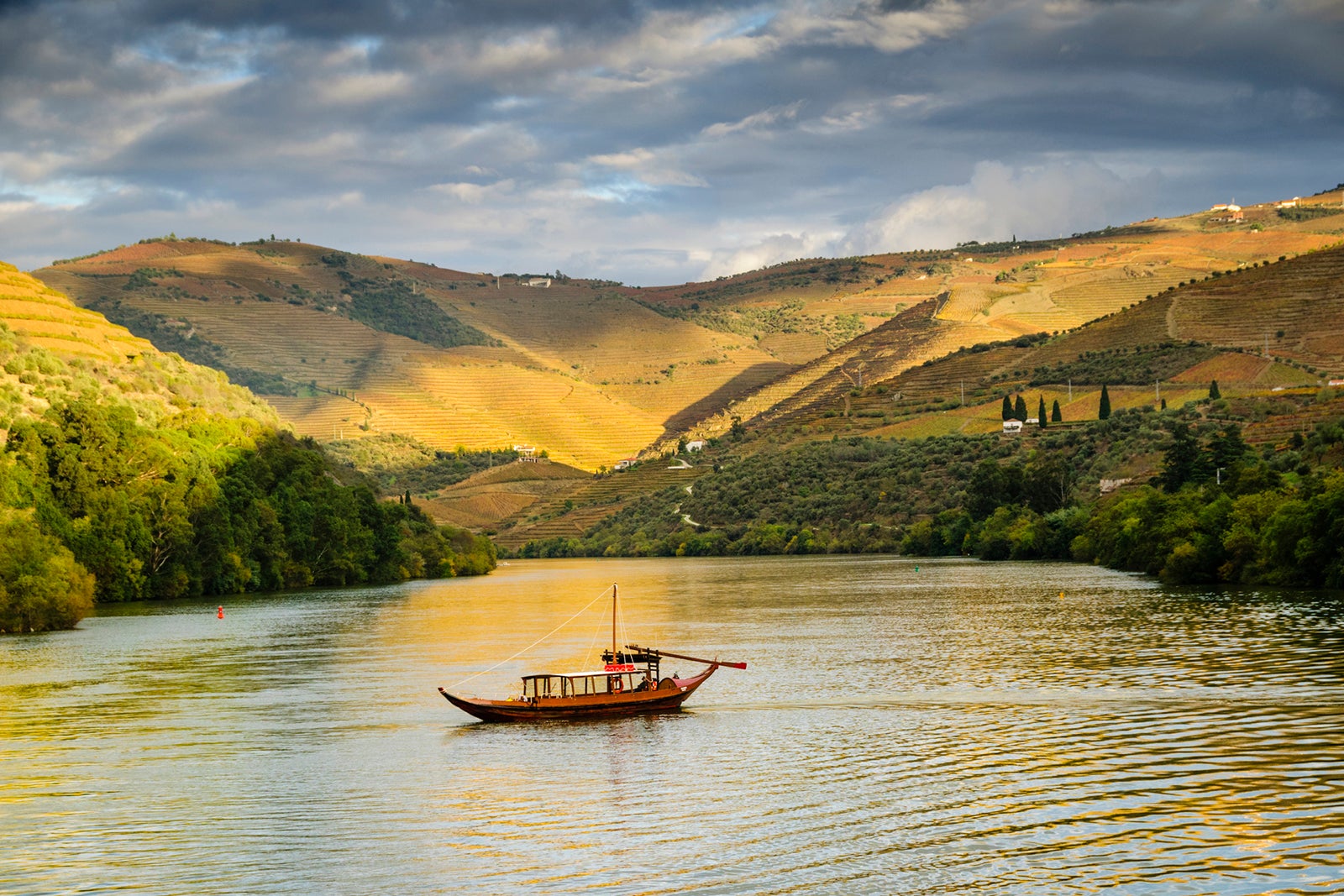 Italy's vineyards and Napa's renowned wineries often steal the spotlight for wine harvesting. However, Portugal's Douro Valley emerges as a captivating contender, especially in October. This is when the grape harvest is in full swing, creating an enchanting experience for wine aficionados. As the world's oldest demarcated wine region, the Douro Wine Region Valley stretches its charm to Barca de Alva, where river-carved valleys have been artfully transformed into terraced vineyards, weaving a narrative of natural beauty and human craftsmanship.
With the schist mountains ablaze in fiery-hued vines, October paints a picture of generations of viticultural wisdom. The sun-drenched terraces infuse the grapes with warmth, creating the distinctively delicious sweet wines the region is celebrated for.
TPG tip: Stay in the heart of the wine region at Octant Douro for around $340 a night (or 27,000 Chase Ultimate Rewards points).
Bermuda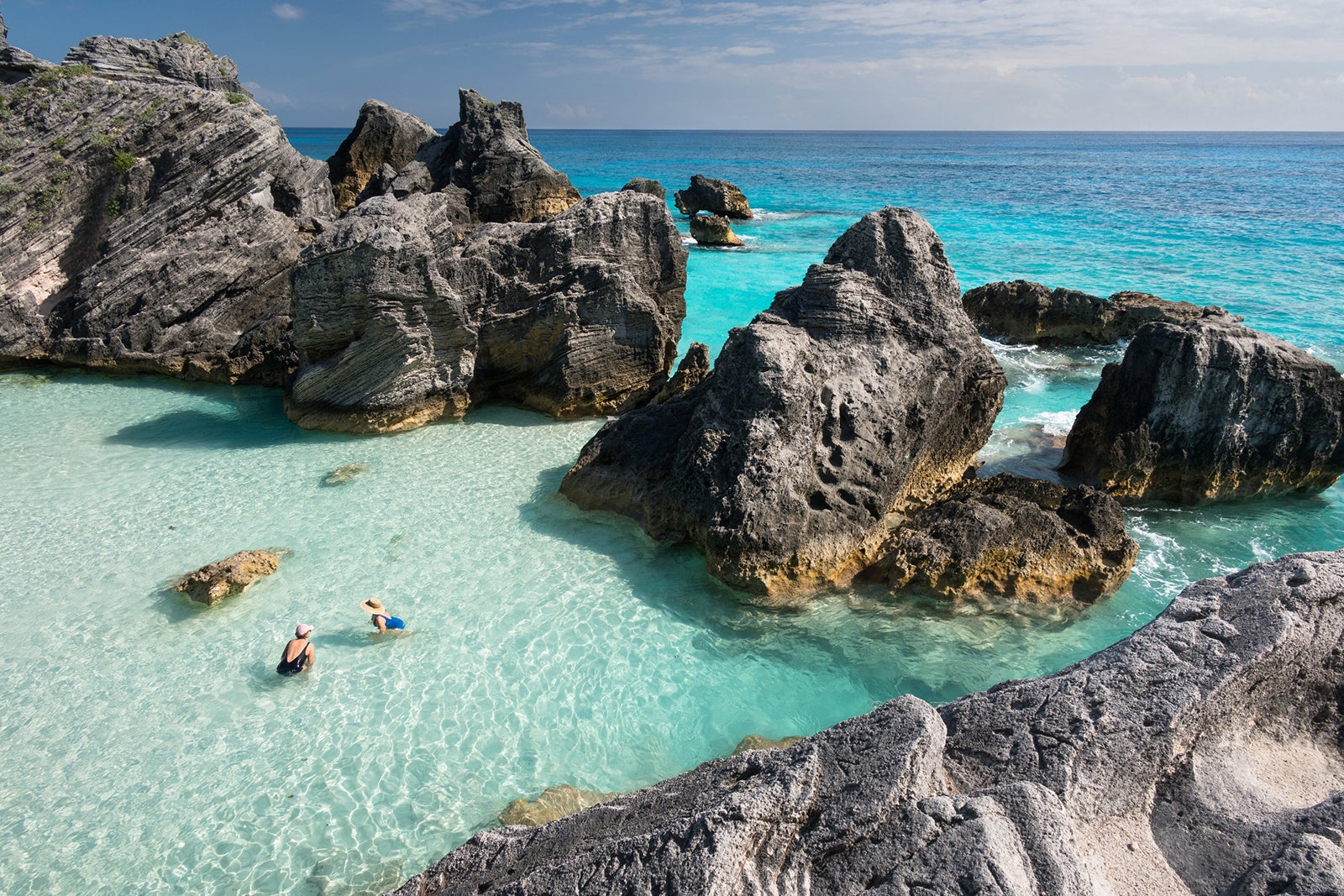 Bermuda becomes an exciting place for art lovers in October. It's called Art Month, and the island's artists show off their talents in many ways. You can join art workshops on the beach or have fun painting in beautiful caves. There are also interesting art tours and talks about art. You'll see unique exhibits, too, with artworks from local and international artists.
Additionally, the weather in October is typically pleasant, with warm temperatures and less humidity, making it an ideal time to explore Bermuda's beautiful beaches, landscapes and outdoor activities. The tourist crowds are also thinner compared to the peak summer months, allowing for a more relaxed and enjoyable experience.
TPG tip: When visiting, what better hotel to visit than an art museum in its own right? Hamilton Princess is known as "The Pink Palace" and boasts a remarkable 325-piece art collection. Book a stay there for around $1,200 a night. Or, also use your Accor Live Limitless (ALL) points.
Related: 7 Florida hotels that feel like the Caribbean
Scotland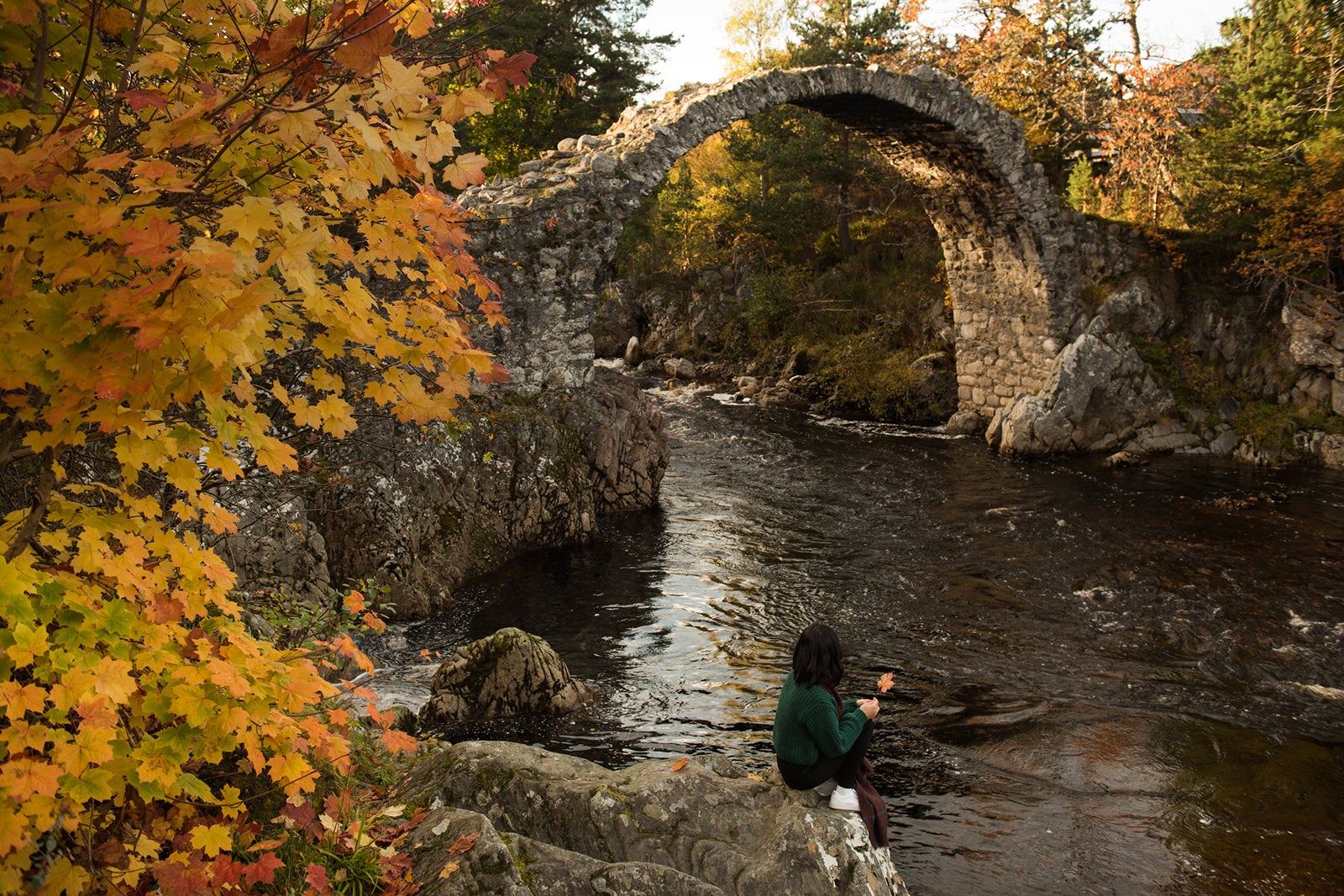 Does it get any better than Scotland in the fall? From Oct. 27 to 29, enthusiasts can revel in a peerless whisky experience at the annual Dornoch Whisky Festival. Against the stunning backdrop of the Highlands, indulge in some of the finest spirits the world has to offer. Also, the weather is comfortably cool, perfect for exploring historic castles, serene lochs and charming villages. Cultural events like the Highland Games showcase Scotland's traditions, while the possibility of witnessing the northern lights adds an extra layer of excitement.
Related: How to spend 1 day in Edinburgh
TPG tip: Stay in a modern castle, miles from the royal grounds of Balmoral Castle, at Hilton Grand Vacations Club Craigendarroch Suites Scotland from $205 or 101,000 Hilton Honors points per night.
Barcelona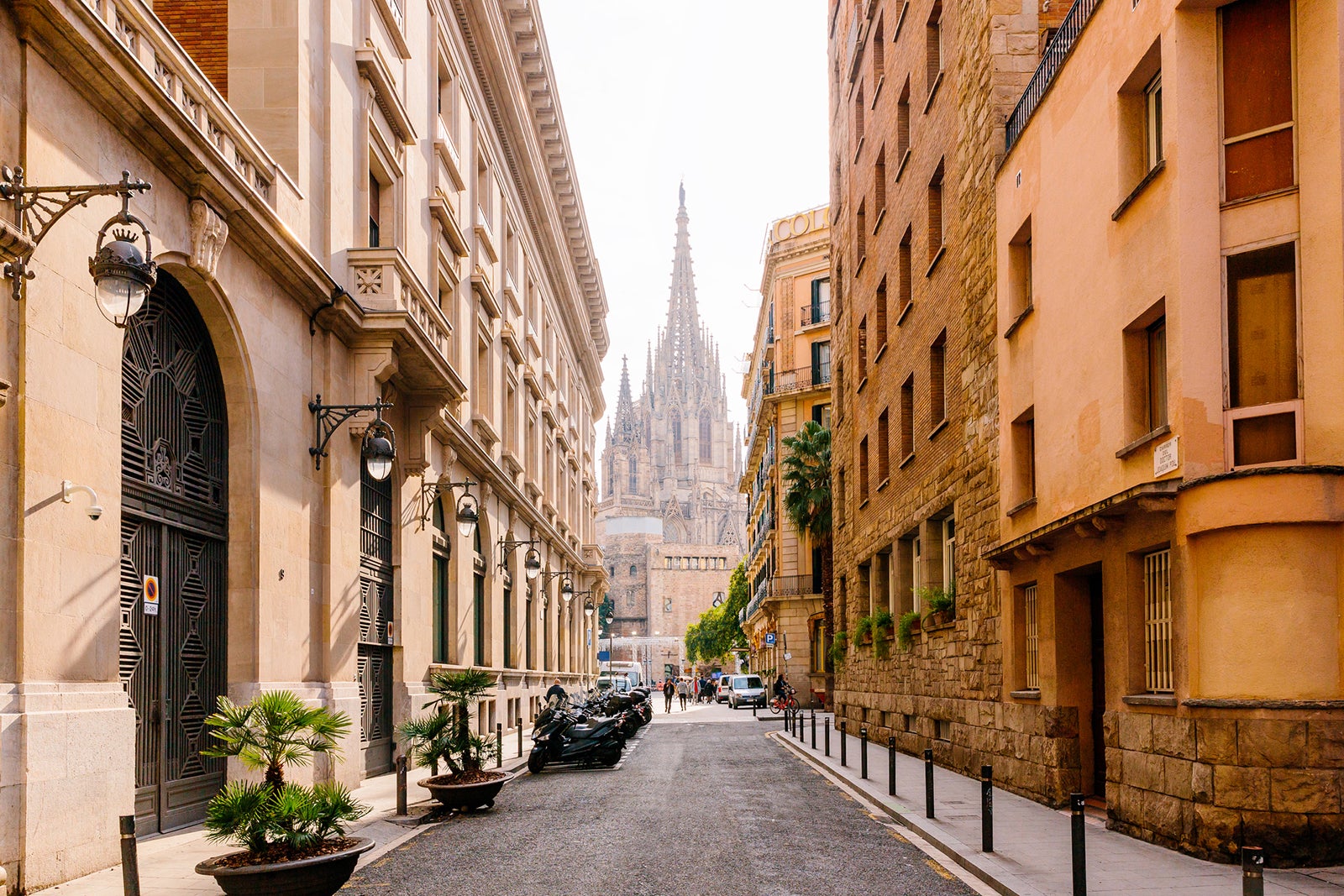 As Barcelona's summer heat gives way to autumn, tourist crowds subside, and a more genuine local vibe emerges with residents returning from vacation. Queues at cultural landmarks shrink, and reservations at wineries and restaurants become easier to obtain.
Don't miss special events like the 48-Hour Open House event Oct. 21-22, where over 200 buildings and museums offer free entry. A unique Miro-Picasso exhibition will open at both Fundacio Miro and Museu Picasso to mark the 50th anniversary of Picasso's death, providing insight into the relationship between Pablo Picasso and Joan Miro. Also, rooftop concerts at Gaudi's Casa Batllo will also continue throughout the month, enriching the city's cultural scene.
TPG tip: On Passeig de Gracia in the heart of the Gothic District, Almanac Barcelona (available for around $400 or 27,000 Chase Ultimate Rewards points per night) serves as the perfect starting point for exploration. The property also offers enticing features such as a panoramic rooftop terrace for soaking up the last rays of sunshine, a vegetable-centric restaurant and an art collection curated by local artists.
Clearwater, Florida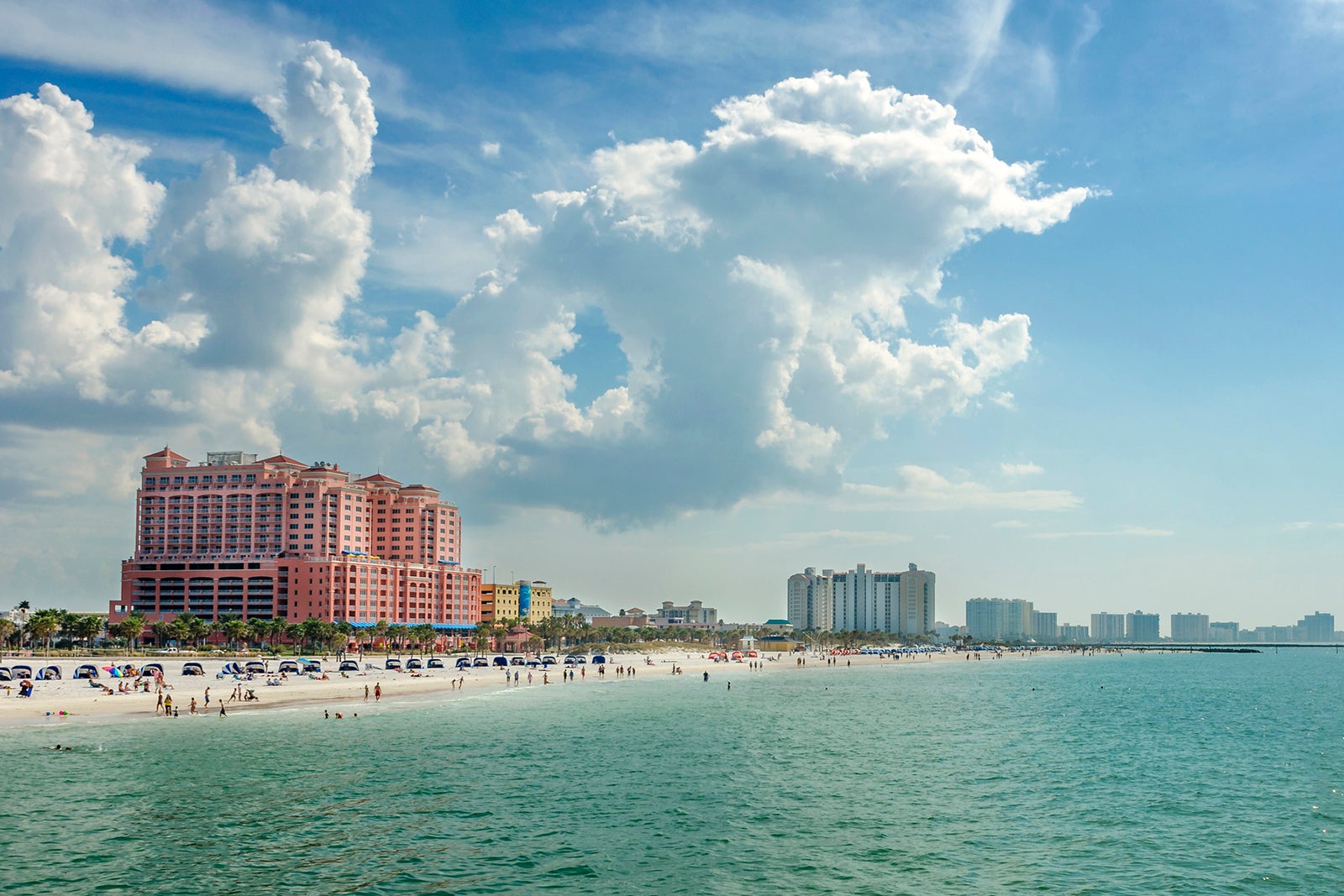 During the autumn, Clearwater's weather is still warm and sunny, making it perfect for swimming and sunbathing without boiling. This coastal destination offers many enjoyable events and festivals throughout the fall months too. Notably, the vibrant SHINE St. Petersburg Mural Festival, a showcase of local art within public spaces, will grace the city Oct. 12-23.
Additionally, on Oct. 19-22, music enthusiasts will delight in the annual Clearwater Jazz Holiday, a highly anticipated event at the newly revitalized Coachman Park. This year's headliners include The Beach Boys and Gladys Knight. Visitors also have the opportunity to explore various attractions during their stay.
Related: 13 of the best beaches in Florida
The iconic Pier 60 is also a popular hub for fishing, strolls and capturing spectacular sunsets this time of year. The Clearwater Marine Aquarium is a must-visit. Guests can interact with rescued dolphins, and the area is also known for being home to America's top-ranked beach.
TPG tip: Stay near all the action at Wyndham Grand Clearwater Beach. Rates start from $256 or 30,000 Wyndham Rewards points per night.
Austin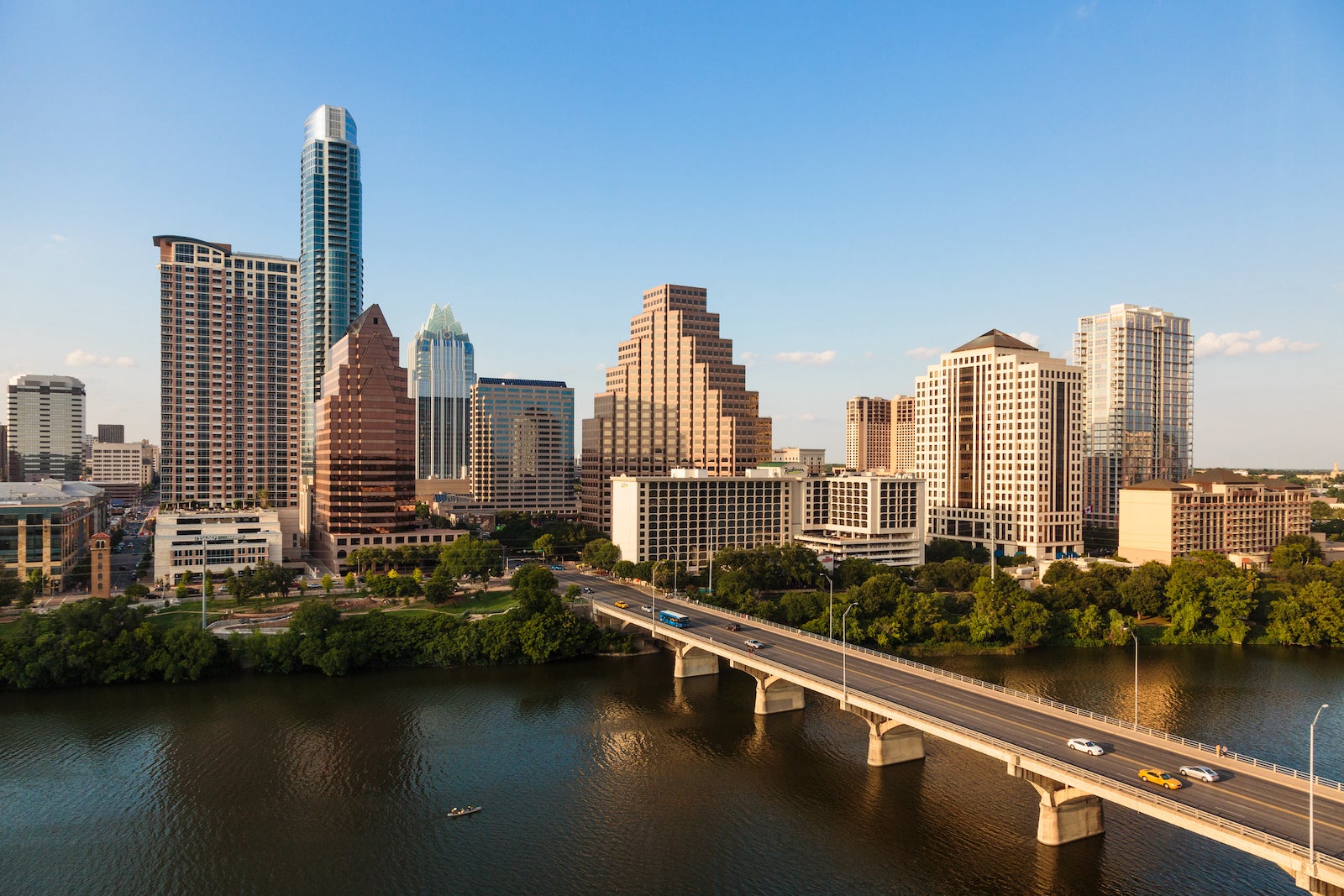 October in Austin is the perfect month to visit as the city is filled with events that showcase the city's dynamic spirit.
For example, the renowned Austin City Limits festival takes center stage at Zilker Park over two weekends — Oct. 6-8 and Oct.13-15. The event features an eclectic mix of music, art and culture. Simultaneously, the 12th edition of the F1 Grand Prix adds to the excitement, drawing racing enthusiasts to the Circuit of the Americas.
Beyond these major attractions, Austin's neighborhoods come alive with unique shops, eateries and cultural gems (all without summer heat), making October the perfect time to experience the city's vibrant atmosphere and diverse offerings.
TPG tip: The Bunkhouse group's Carpenter Hotel is right near the action at Zilker Park. Rates start from $350 or 23,000 Chase Ultimate Rewards points per night.
Related reading: