Editor's note: This is a recurring post, regularly updated with the latest information.
When searching for a hotel, what matters most to you? Price? Location? Amenities?
Here's a valuable tip: If you're not booking through hotel loyalty programs, you're missing out on great deals and leaving money on the table. These programs offer free upgrades, luxurious rooms, complimentary breakfast, access to exclusive lounges and even free nights once you accumulate enough points. Now the question is, which hotel program suits you best?
We've examined nine major hotel rewards programs around the world. Each has its own strengths and is, therefore, better for certain travelers.
Let's take a quick look at each loyalty program so you can more easily decide which one to invest in.
Marriott Bonvoy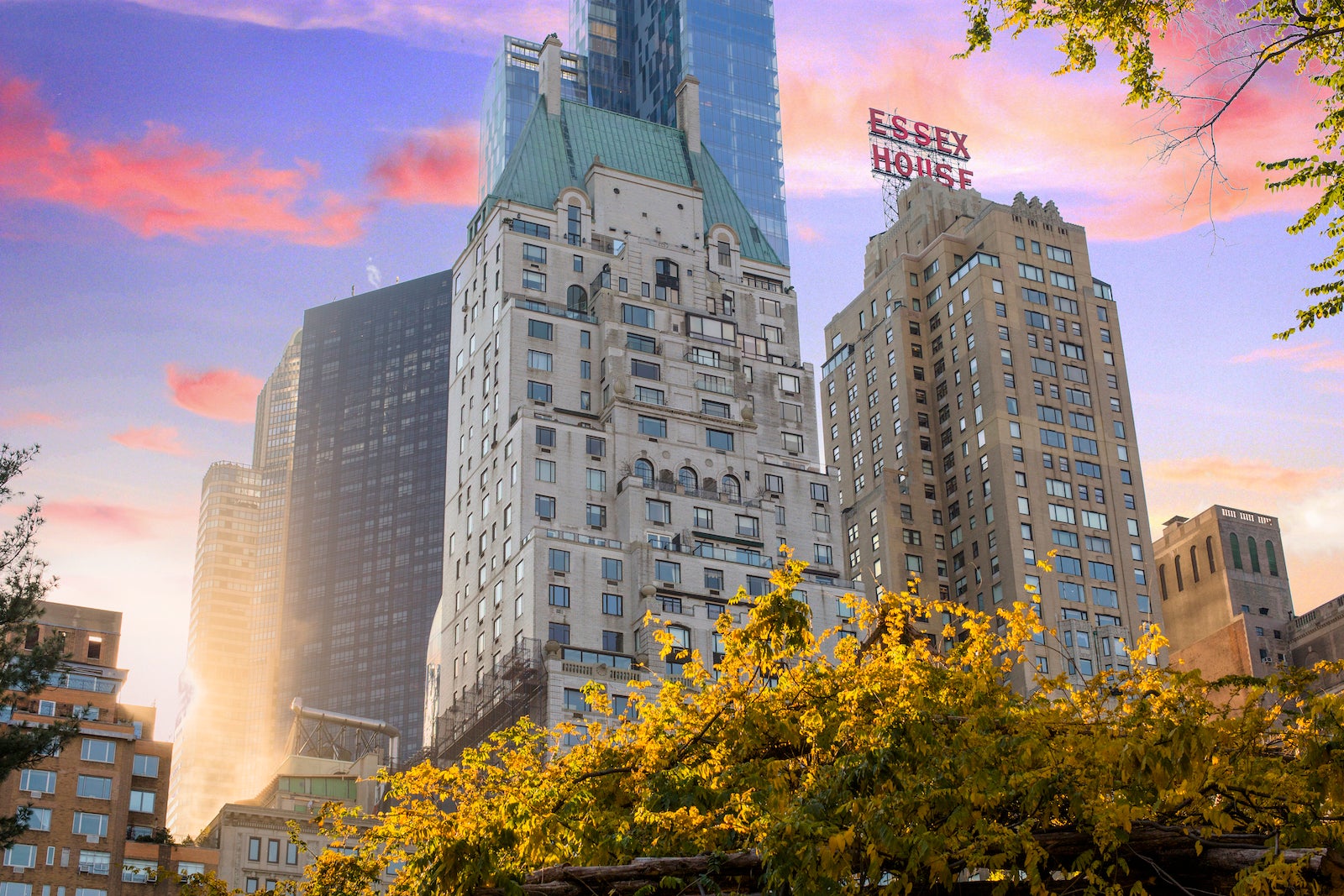 Marriott Bonvoy is an international hotel megachain. With its acquisition of Starwood (TPG's previous favorite hotel loyalty program) several years ago, it now has 1.5 million rooms in 8,500 hotels across 138 countries and territories — over 500 luxury hotels and thousands of budget hotels. No matter where you're going, there's bound to be a Marriott hotel nearby.
Marriott has a slew of cobranded credit cards issued by Chase and American Express. It's also a transfer partner of American Express Membership Rewards and Chase Ultimate Rewards, meaning you've got plenty of ways to earn points.
Another key perk of Marriott Bonvoy is its "fifth-night free" benefit. You'll receive the lowest-priced night for zero points when you book five consecutive reward nights. This can save you a ton of points on expensive stays, especially if you redeem your points in a high-end destination like the Maldives.
Another huge win for Marriott Bonvoy is the ability to transfer points to its 39 airline partners. Its list of transfer partners includes some of the hardest airline currencies to earn, like Alaska Airlines Mileage Plan and Asiana Club.
In terms of elite status, there are five Marriott elite status tiers. Some benefits include room upgrades, Suite Night Award upgrades and executive lounge access. However, TPG staff has found benefits inconsistent, even at properties under the same brand.
Marriott Bonvoy is good for travelers who:
Aren't sure where in the world they plan to travel.
Want a huge collection of luxury properties.
Want a selection of unique, non "cookie-cutter" hotels.
Frequently redeem points in five-night increments.
Want to book extended-stay hotel rooms.
Want to turn their points into airline miles.
Related: When does it make sense to transfer Marriott points to airlines?
Hilton Honors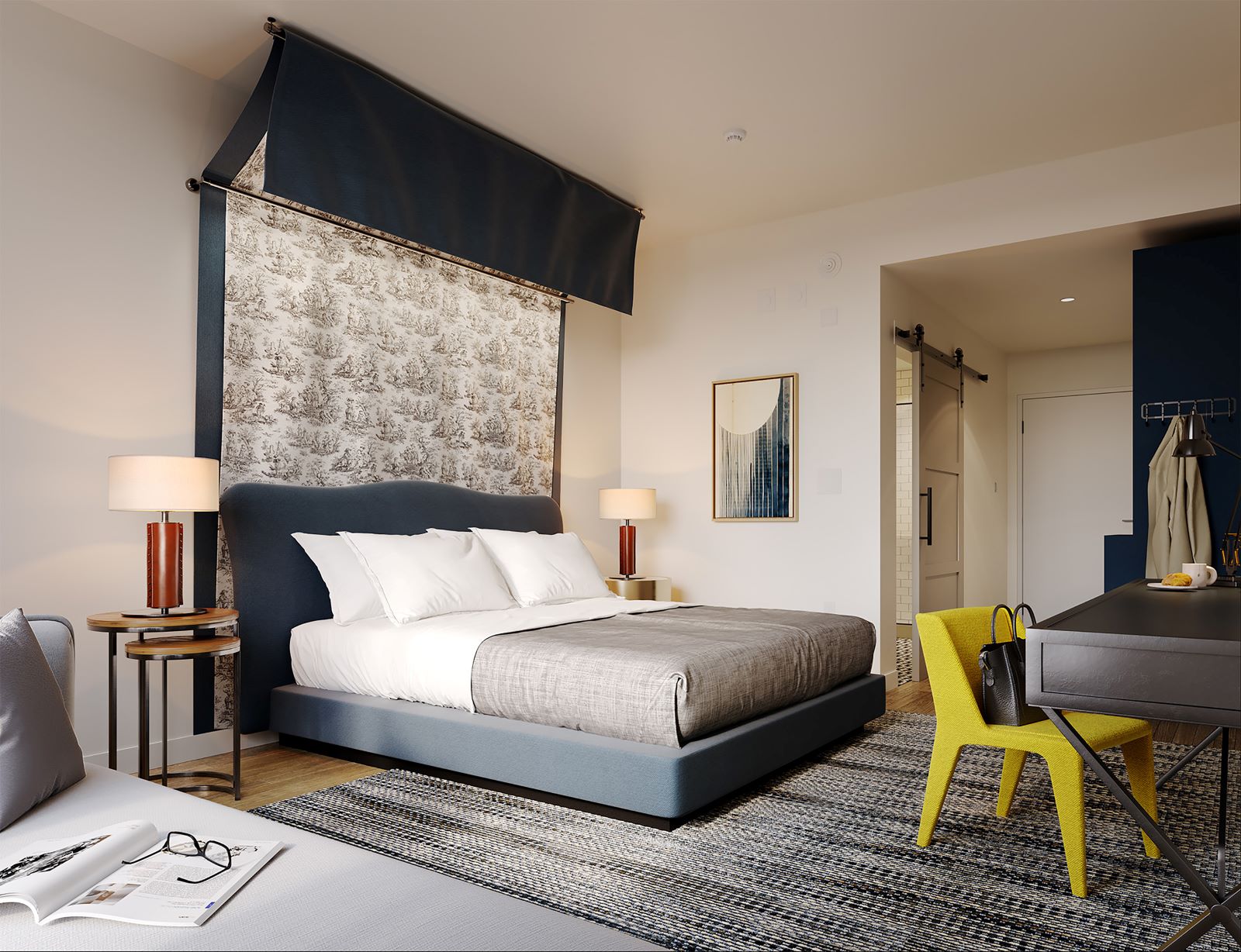 Hilton Honors is another enormous hotel chain, with over 1 million rooms across 7,000 hotels in 122 countries.
Couple the hotel chain's size with the relative effortlessness it takes to amass Hilton points and Hilton points may be the most all-around convenient hotel rewards.
Hilton is an Amex Membership Rewards transfer partner. One Amex point equals two Hilton points and you may find a transfer bonus occasionally. The hotel group also has four cobranded credit cards, all issued by American Express. You can frequently find them offering welcome bonuses of 100,000 points (or more).
Like Marriott, Hilton offers the fifth consecutive award night free — but you must have Hilton elite status to unlock this benefit. Thankfully, you can achieve this simply by holding a Hilton credit card. And speaking of Hilton elite status, benefits include room upgrades, free breakfast (or a food and beverage credit on U.S. stays), and bonus points.
Hilton Honors is good for travelers who:
Collect Amex Membership Rewards points.
Aren't sure where in the world they plan to travel.
Frequently stay in five-night increments.
Want to book extended-stay hotel rooms.
Are satisfied with a modest collection of (amazing) luxury hotels.
Are road warriors.
Related: I transferred Amex points to Hilton to book one of the best hotels in the world
World of Hyatt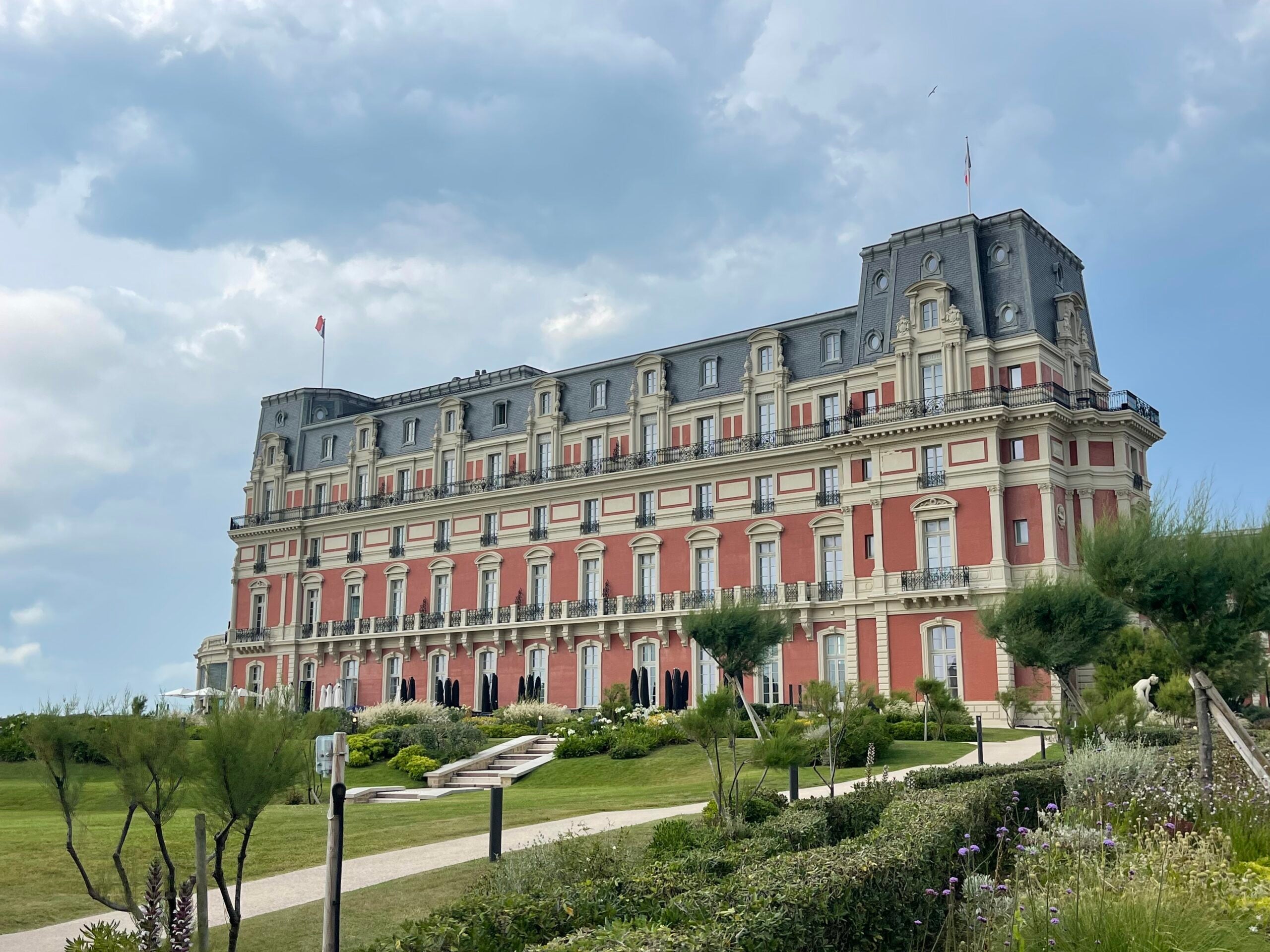 World of Hyatt is the favorite loyalty program of most TPG staff.
More than 1,200 hotels participate in the World of Hyatt loyalty program in over 70 countries. Hyatt hotels are generally found exclusively in popular destinations and cities. If you're looking for a stay in rural areas, Hyatt points likely will not serve you.
Hyatt's award rates are relatively cheap compared to other hotels like Marriott and Hilton. For example, a five-star Hyatt hotel may cost 40,000 points. But a five-star Hilton hotel may cost 120,000 points. Perhaps most importantly, Hyatt still publishes award charts, making planning for your trip easy.
True, Hyatt points aren't quite as easy to accrue as Hilton points (Hyatt only offers two cobranded credit cards). However, Hyatt is a transfer partner of Chase Ultimate Rewards. You can also transfer Bilt Rewards points to Hyatt, which can be a great option for those who earn points on rent.
Hyatt Globalist elite status has been proven repeatedly by TPG staff and readers to be the most valuable hotel elite status. With free breakfast, waived resort fees and parking fees on award nights, consistent suite upgrades, etc., it's just about as VIP as you can get in the hospitality world.
World of Hyatt is good for travelers who:
Collect Chase Ultimate Rewards points.
Earn points on rent with Bilt.
Want luxury stays in popular destinations.
Don't often book hotels in smaller cities or remote locations.
Want a ton of all-inclusive hotel options.
Related: What is Hyatt elite status worth?
Wyndham Rewards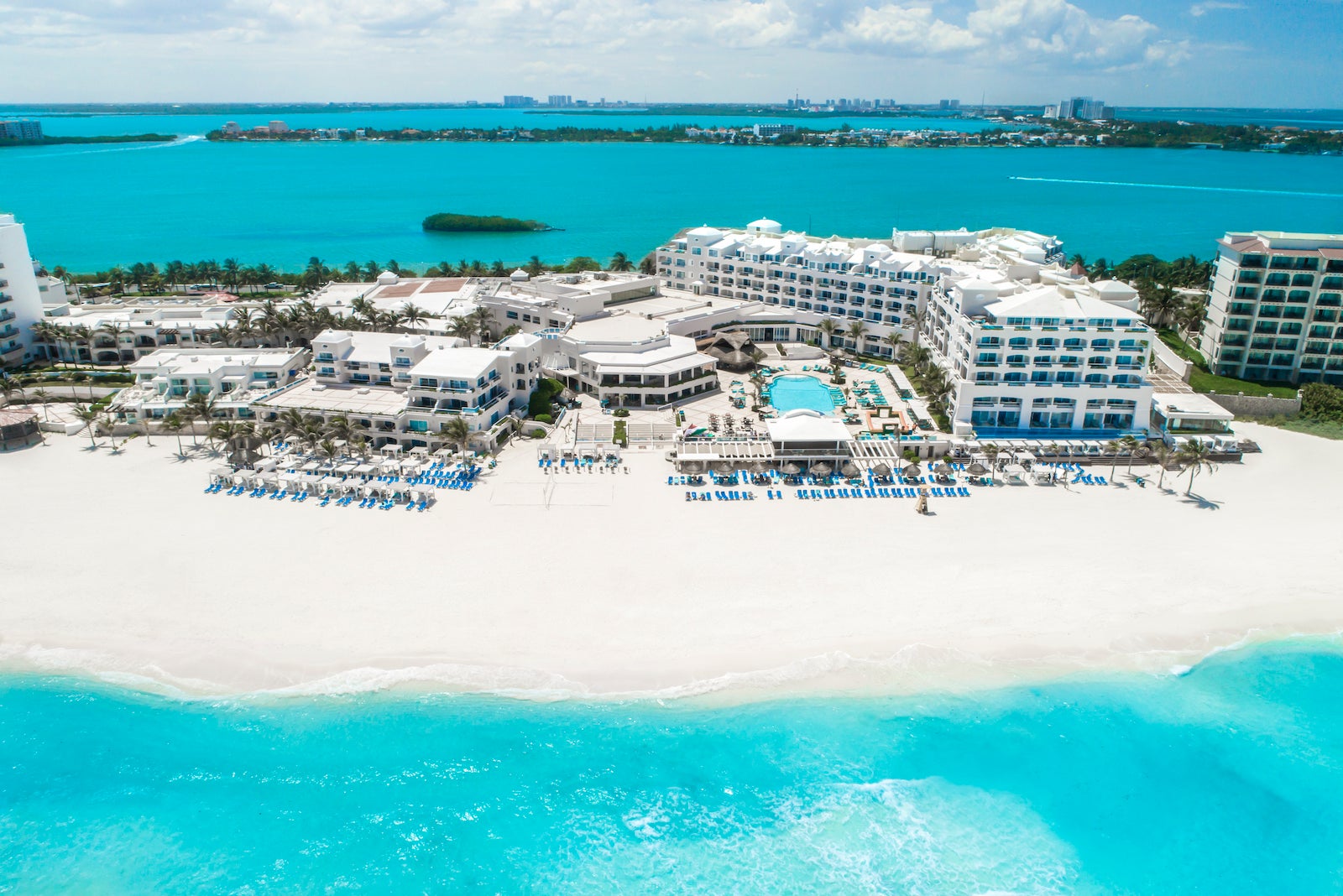 There's no better hotel points currency than Wyndham Rewards for anyone looking to stay in small-town America. It has the most properties of any hotel chain on this list, with over 9,000 worldwide. While Wyndham does offer some upscale properties, the vast majority are budget hotels.
Wyndham's economical brands — such as Super 8, Days Inn and Microtel — are ubiquitous in areas where you won't find a Hyatt or Marriott. If your travel goals revolve around visiting towns with populations under 10,000, this is a great program to focus on.
Wyndham also offers three cobranded credit cards, all issued by Barclays, to help you earn free nights quickly. The cards offer between 7,500 and 15,000 points annually for renewing your card. Additionally, you can transfer Capital One miles and Citi ThankYou points to Wyndham Rewards at a 1:1 ratio.
You can even use your points to book free nights at Vacasa properties, which charge 15,000 points per bedroom. If you look hard enough, you can find absolute steals.
Wyndham Rewards is good for travelers who:
Travel to small towns.
Aren't interested in luxury stays.
Want free Vacasa vacation rentals.
Related: 17 ways to earn Wyndham Rewards points for your next redemption
IHG One Rewards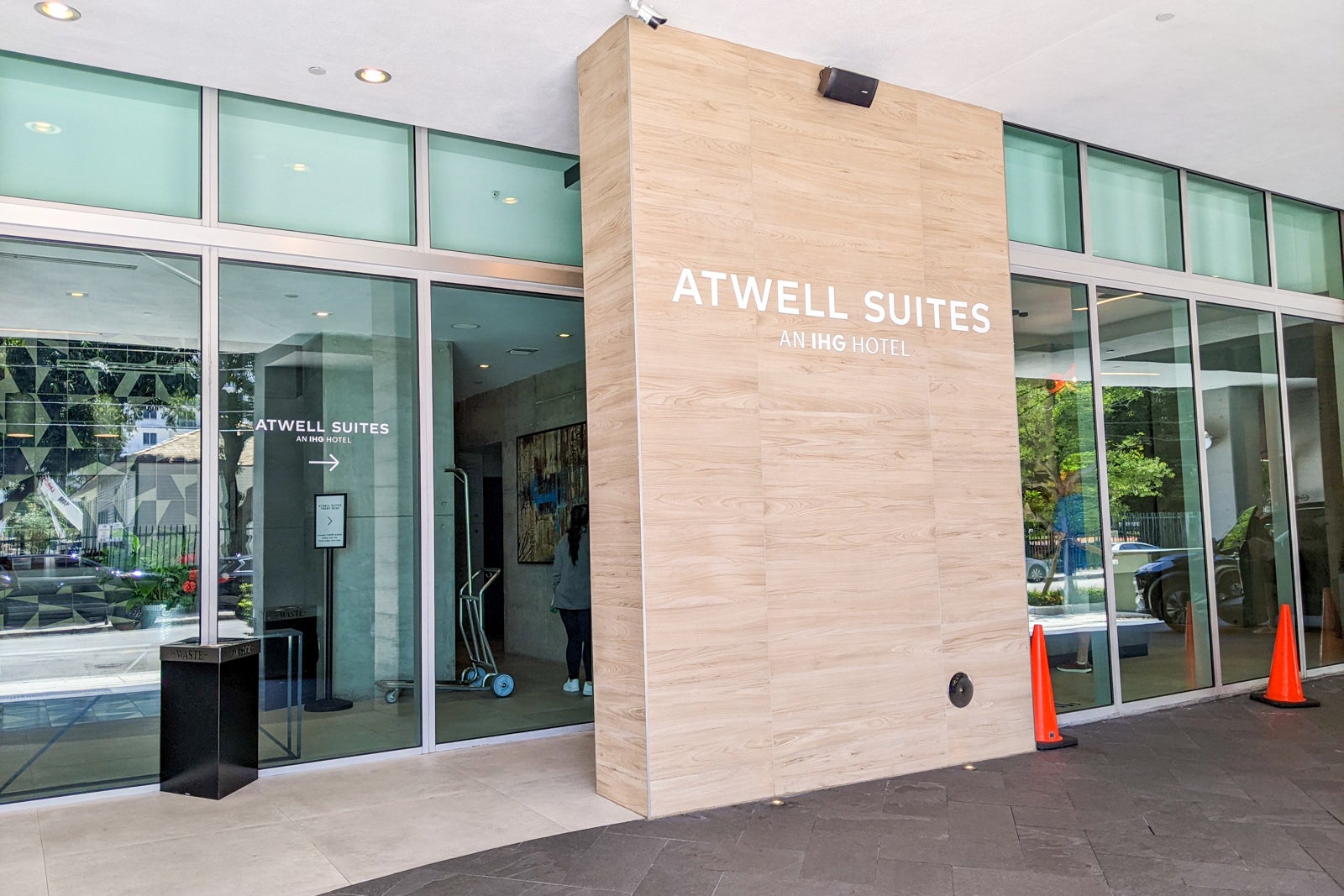 IHG One Rewards recently received a refresh, making it nearly a competitor with the most popular hotel programs for the first time. Due to dynamic pricing, IHG hotels are often a poor value for the points. However, they're easy to use and IHG hotels are in almost as many locations as Hilton. You can also frequently purchase IHG points at a steep discount.
IHG offers three cobranded credit cards, all of which automatically offer the ability to receive the fourth consecutive award night for free. That's unique among loyalty programs and a better value than Marriott and Hilton's fifth-night free policy.
You can also use IHG points to book some Six Senses resorts. These are extremely sought-after properties and a great win for IHG point collectors.
In addition, the program revamped its elite status tiers last year. Top-tier Diamond Elite members now get free breakfast and a dedicated support line. In addition, elite members can earn Milestone Awards by staying a certain number of nights in a calendar year. Some options include an annual lounge membership, bonus points and confirmed suite upgrades.
IHG One is good for travelers who:
Are road warriors.
Are satisfied with a small collection of luxury hotels.
Related: An IHG upgrade to a club-level room doesn't mean you'll have access to the Club Lounge
Accor Live Limitless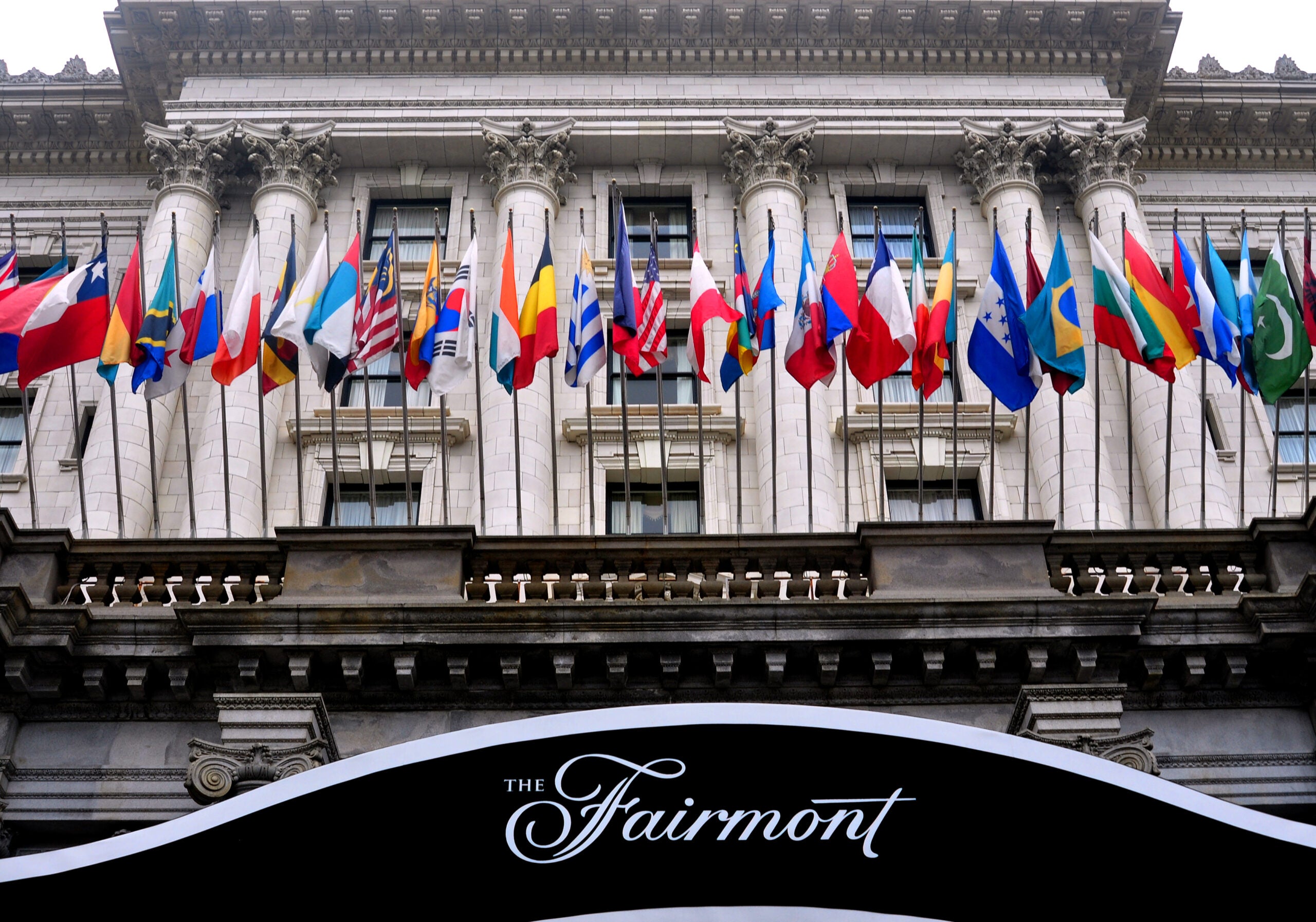 Accor has many hotel brands (more than 40), with a slew of upscale and luxury options.
Accor points are some of the most valuable (and straightforward) rewards. You can redeem them in increments of 2,000 to receive 40 euros (or equivalent in U.S. dollars) off your hotel bill. According to this exchange rate, if you book a stay that costs $550, you can redeem 18,000 points and around $50 for your stay.
There are two areas in which Accor underdelivers:
The vast majority of its properties are concentrated in Europe or Asia.
Accor does not offer a cobranded credit card to help you earn points quickly.
Yes, Accor is transfer partner of both Capital One and Citi. However, the transfer ratio is an underwhelming 2:1 (2 Capital One miles or Citi ThankYou points = 1 Accor point). If you're primarily traveling in Asia or Europe, Accor can be a great place to earn your hotel points.
The program has four status tiers, with the top-tier Diamond elite offering free breakfast on weekends (or every day in the Asia-Pacific region), suite night upgrades and executive lounge access. You'll also find brand-specific benefits at each status tier, which may include perks like complimentary bike rentals at Fairmont properties.
Accor Live Limitless is good for travelers who:
Travel to Europe and Asia often.
Want a huge selection of luxury properties.
Want a points redemption process that requires no expertise.
Related: The award traveler's guide to Accor Live Limitless
Choice Privileges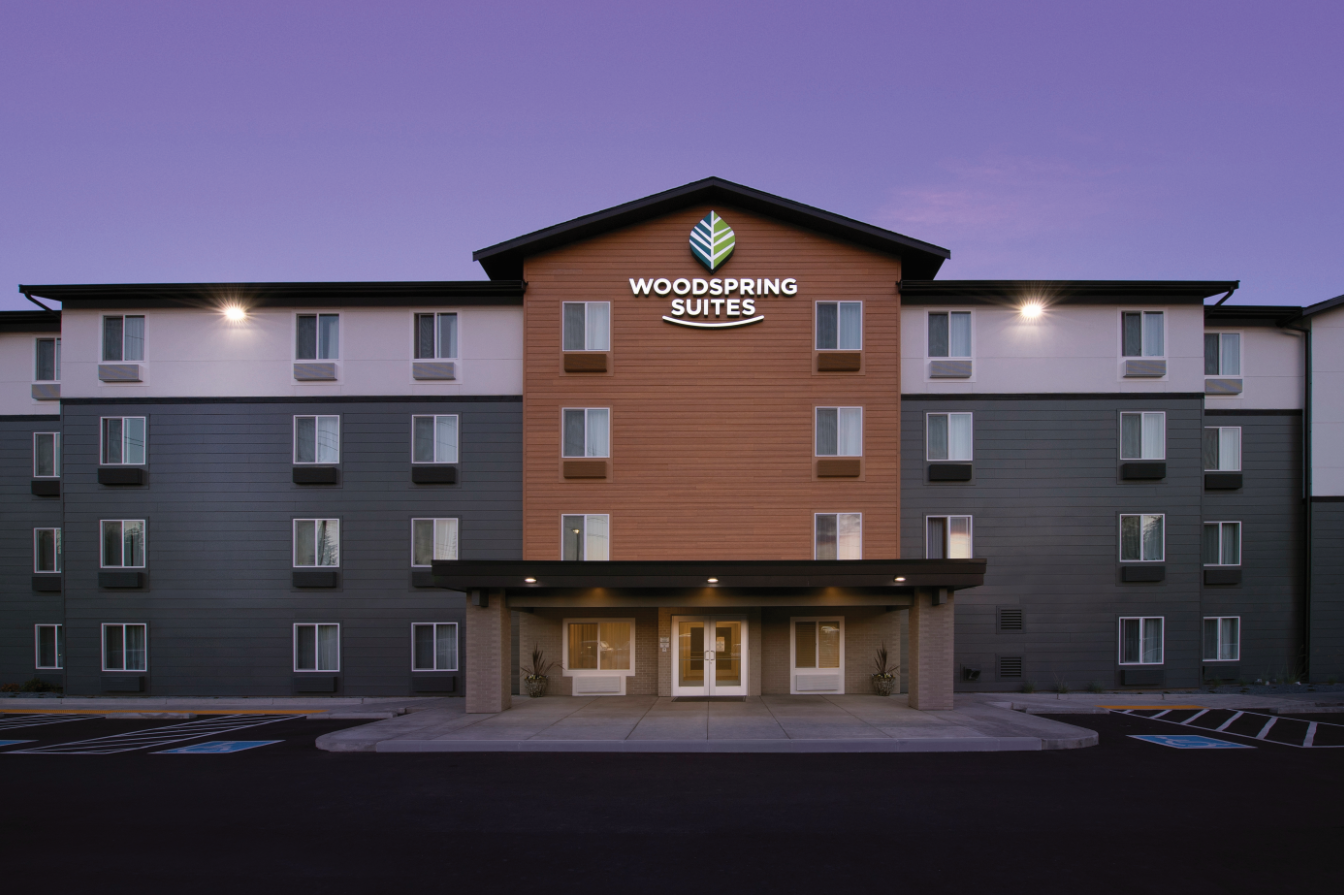 Choice Privileges places third behind Wyndham and Marriott for the number of properties worldwide. Its brands, such as Comfort Inn, WoodSpring Suites and Quality Inn, are no-frills experiences. However, this loyalty program can serve you similarly to Wyndham in that its hotels are more prolific in smaller towns. It has also now integrated properties from the Radisson Rewards Americas program into its portfolio.
Choice is famously valuable for anyone staying in Scandinavia, as hotels in the region can be costly — but award stays at Choice Hotels remain extremely reasonable. Also, there are lots of properties to choose from, and the program regularly offers discounted redemption rates through its Sweet Spot Rewards promotion.
In terms of earning points, Choice now offers two cobranded credit cards, and you can also transfer Amex points and Capital One miles to Choice at a 1:1 ratio, while Citi ThankYou points transfer to Choice at a better 1:2 ratio. This halves the price of Choice awards if you're redeeming Citi ThankYou points.
Choice intermittently offers notable promotions that allow you to earn enough points for a free night for relatively simple tasks.
Unfortunately, its elite status tiers don't bring much to the table. There are limited room upgrades and only a handful of brands that offer complimentary breakfast to top-tier elites.
Choice Privileges is best for travelers who:
Are road warriors.
Travel to Scandinavia.
Travel to small-town America.
Aren't concerned about free stays in luxury hotels.
Don't value extensive elite status perks.
Related: Your complete guide to earning and redeeming with Choice Privileges

Best Western Rewards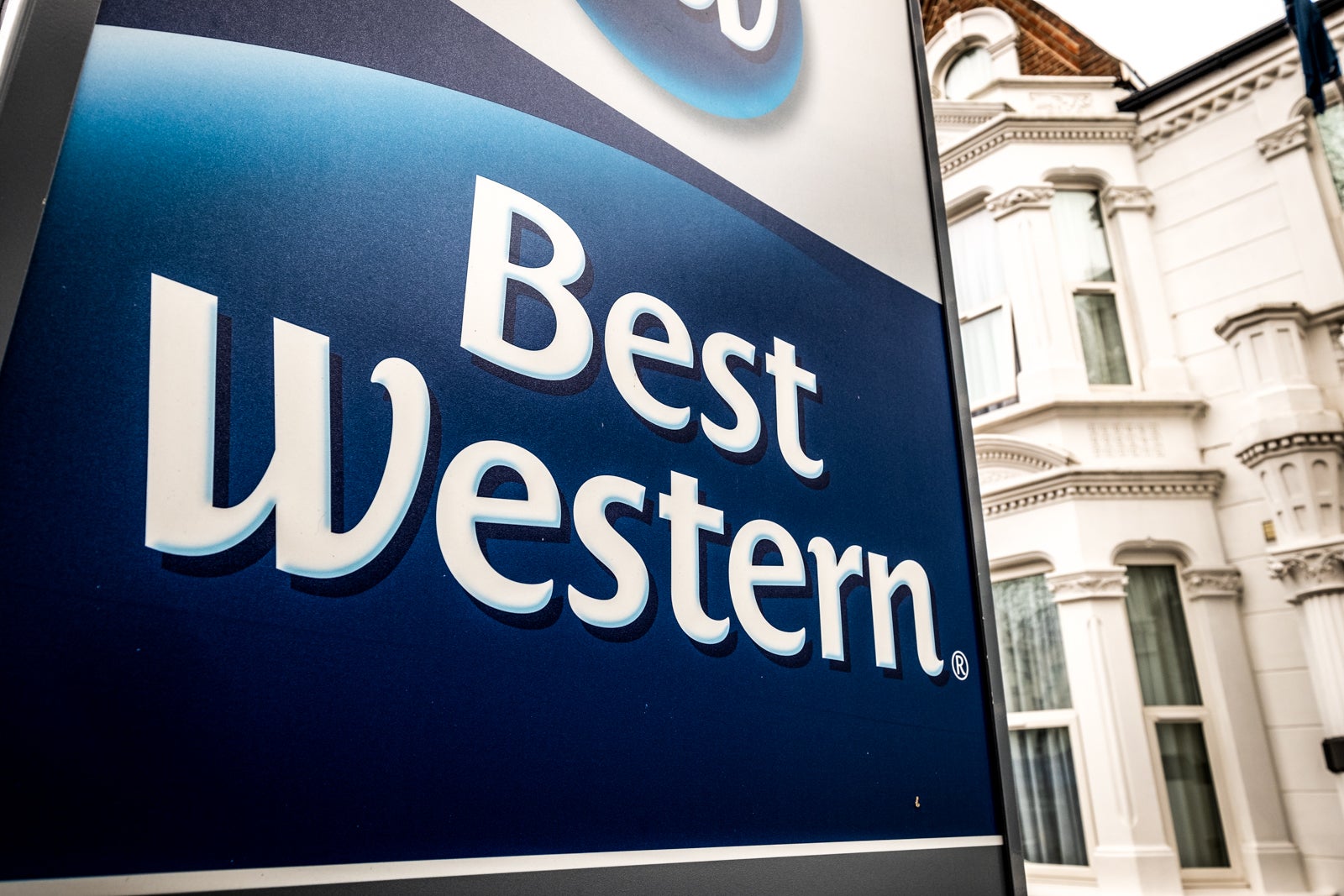 Best Western Rewards has suffered due to low marks in its luxury hotel offerings mixed with a relatively small hotel portfolio.
That said, Best Western's top-tier elite status is easy to earn if you've got even mid-tier elite status from a competing hotel chain. Historically, Best Western has offered status matches via email.
Best Western collaborates with First National Bank of Omaha to issue two credit cards. Like Choice, its elite status tiers bring very little value, with only minor benefits.
Best Western Rewards is good for travelers who:
Want free breakfast without elite status.
Don't care about free luxury hotel stays.
Related: The best no-annual-fee hotel credit cards
Radisson Rewards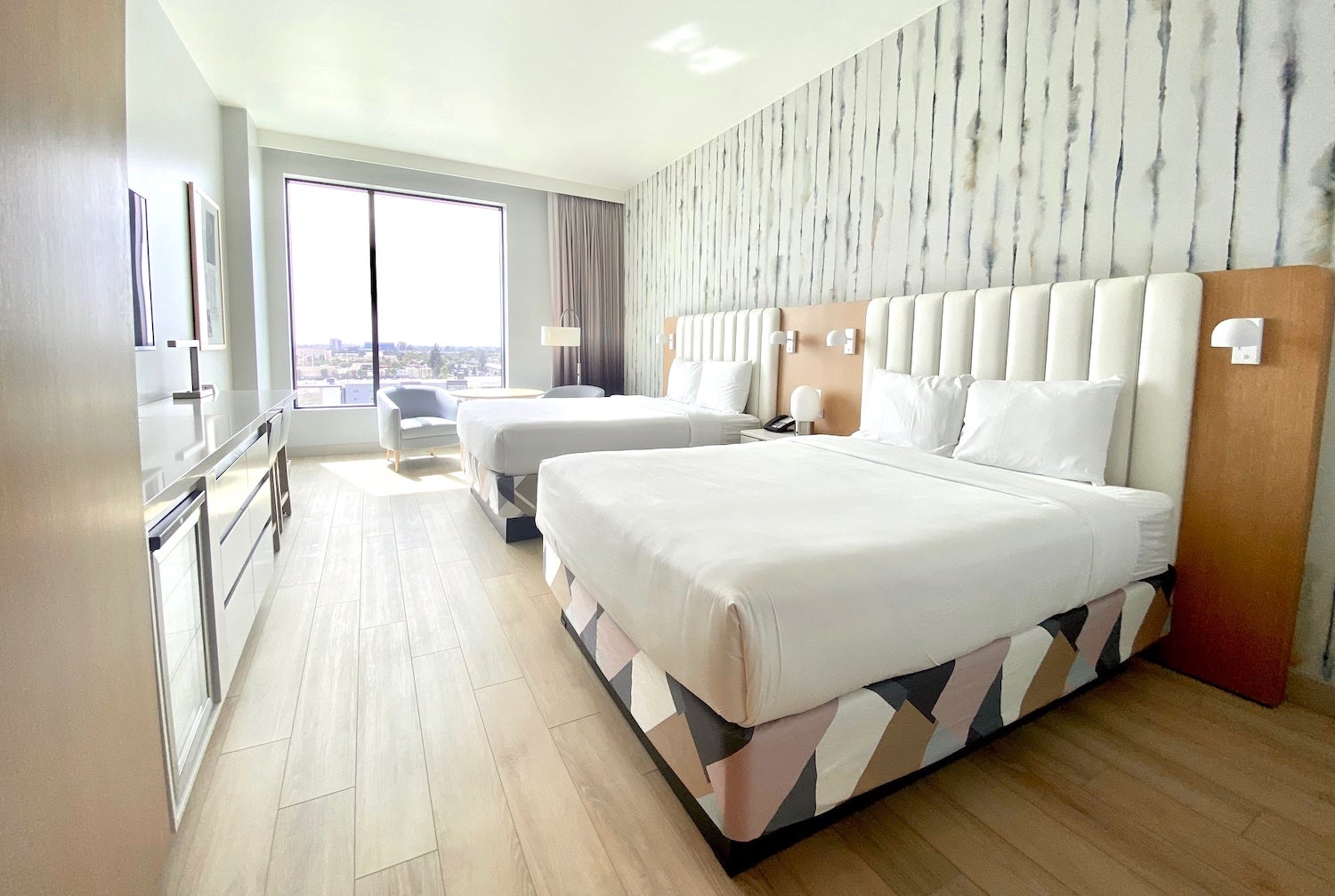 Radisson used to have an incredible loyalty program. Over the years, it's stripped any noteworthy value from it.
Radisson has never offered a formidable number of hotels, and only a few of them are notable.
Until recently, there were two Radisson loyalty programs: Radisson Rewards Americas used to cover North and South America, but those properties have now joined Choice Privileges. The rest of the world uses Radisson Rewards.
This international bend means that Radisson Rewards no longer offers a U.S. cobranded credit card and has no transfer partners. Your only way to earn these points is by staying at hotels. And even if you earn enough points for a free stay, the value of your redemptions will be minimal.
Radisson Rewards is good for travelers who:
Limit their travels to Europe and other destinations outside North and South America.
Don't care about free luxury hotel stays.
Related: These promotions will make your next hotel stay more rewarding
Bottom line
A hotel can be far more than just a place to rest your head. Loyalty programs can dramatically enhance your vacation — and even make it practically free.
We encourage TPG readers to sign up for all hotel loyalty programs. Even if you don't think you'll stay at a certain hotel chain, circumstances may dictate otherwise. You will be glad you enrolled beforehand — and you'll be funding your future vacations with minimal effort.
Additional reporting by Kyle Olsen.