These days, wireless headphones have become a staple item on my packing list (and likely yours, too).
Being able to effortlessly listen to music, catch up on a podcast or finish a call makes me a more efficient traveler. No longer do I need to worry about cords getting tangled in my bag or forgetting to pack the right audio adapter.
Just pop on the headphones and voila … except when you're on an airplane.
Want more airline-specific news? Sign up for TPG's free biweekly Aviation newsletter.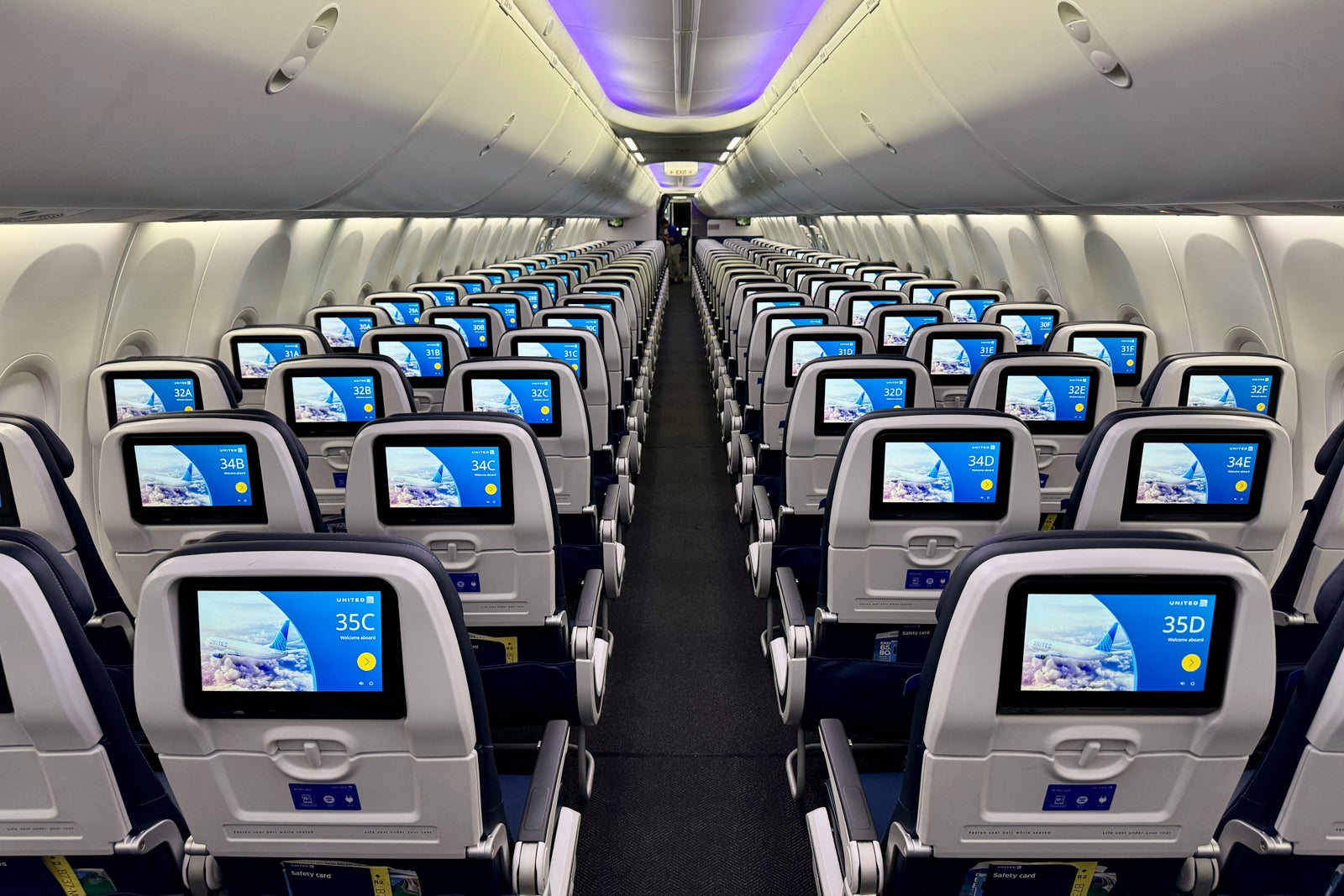 Many airlines offer seatback screens, but just a handful support the ability to wirelessly pair your headphones to the entertainment system. This is a feature that I've been waiting for years to see, especially as wireless headphones have soared in popularity.
Well, there's some good news on that front: United Airlines announced on Thursday that more than 100 planes already sport this feature, and it'll become available on more than 800 jets by 2032.
Bluetooth connectivity has become increasingly important to travelers, many of whom now travel with their own devices.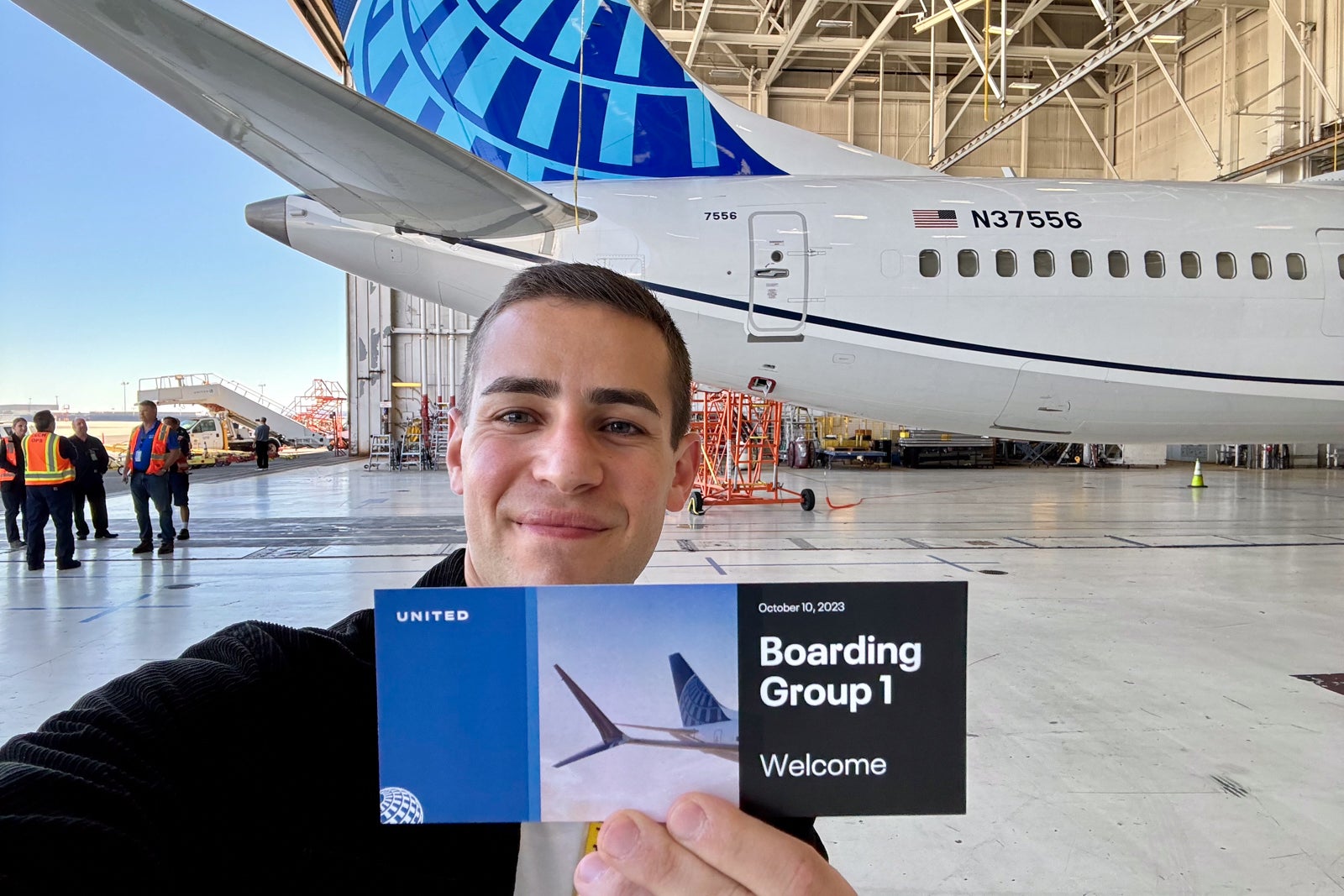 United and Apple hosted a media event in San Francisco on Thursday to provide an update on Bluetooth connectivity and much more.
Timed to coincide with the recent launch of Apple's new second-generation AirPods Pro, United highlighted its new capabilities by showing how Apple's AirPods Pro worked with its new in-flight set-up. Personally, I swear by the AirPods Pro — but here's everything else you need to know from Thursday's event.
Connecting your headphones to United TVs
Every new and retrofitted United mainline domestic jet now features seatback screens with Bluetooth connectivity. While this feature initially launched in beta, it's now ready for prime time, according to Jason Birnbaum, United's chief information officer.
You'll find Bluetooth-enabled screens on the following jets: all Boeing 737 MAX 8s, some Boeing 737 MAX 9s, some Boeing 737-737-800s, some 737-900s, some Airbus A319s and some Airbus A320s.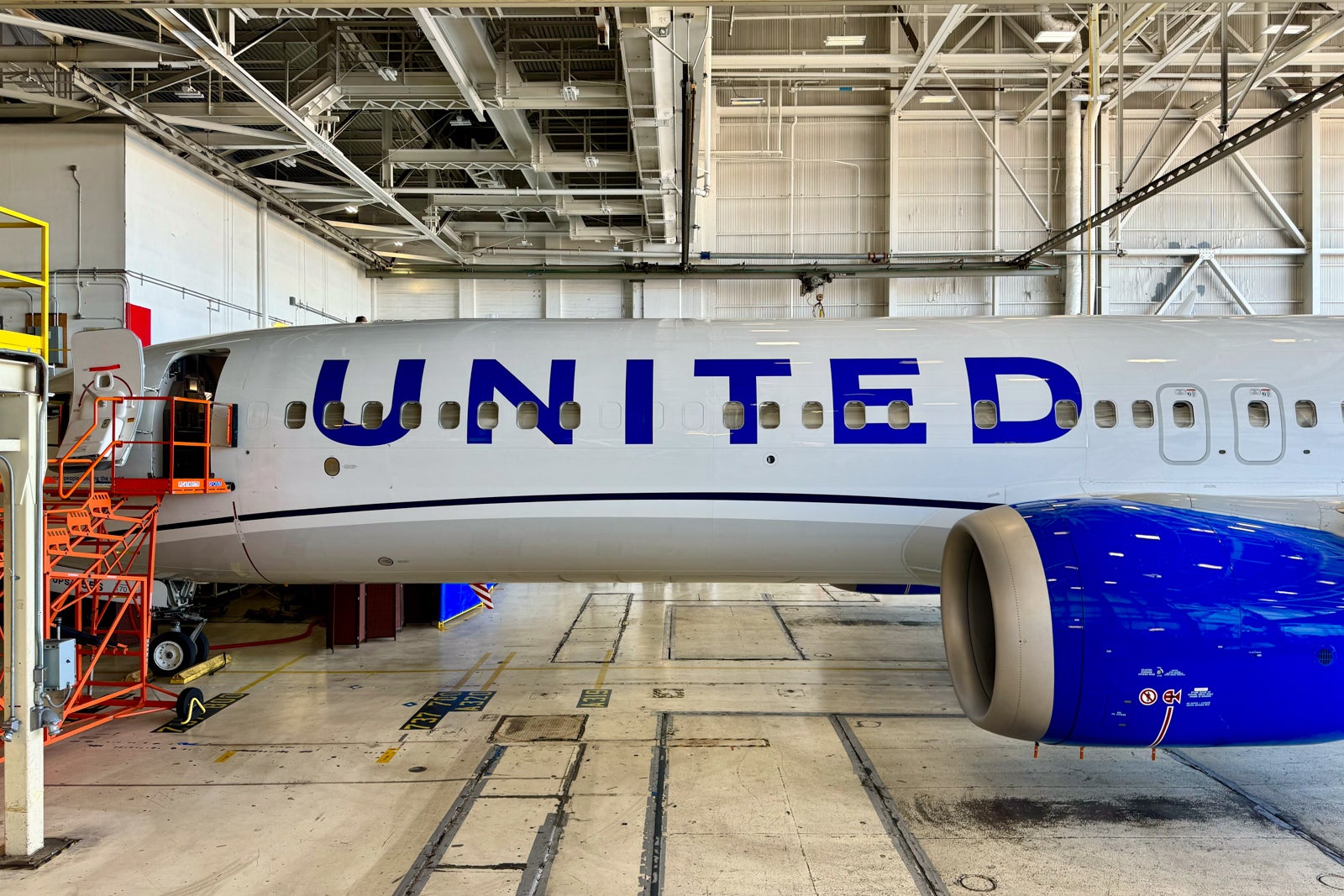 During Thursday's media event, United and Apple demoed the Bluetooth connectivity on a brand-new Boeing 737 MAX 9 parked in one of its hangars at San Francisco International Airport (SFO).
There, Birnbaum welcomed a crowd of journalists and social media influencers before ushering the crowd onto the waiting jet to experience the feature firsthand.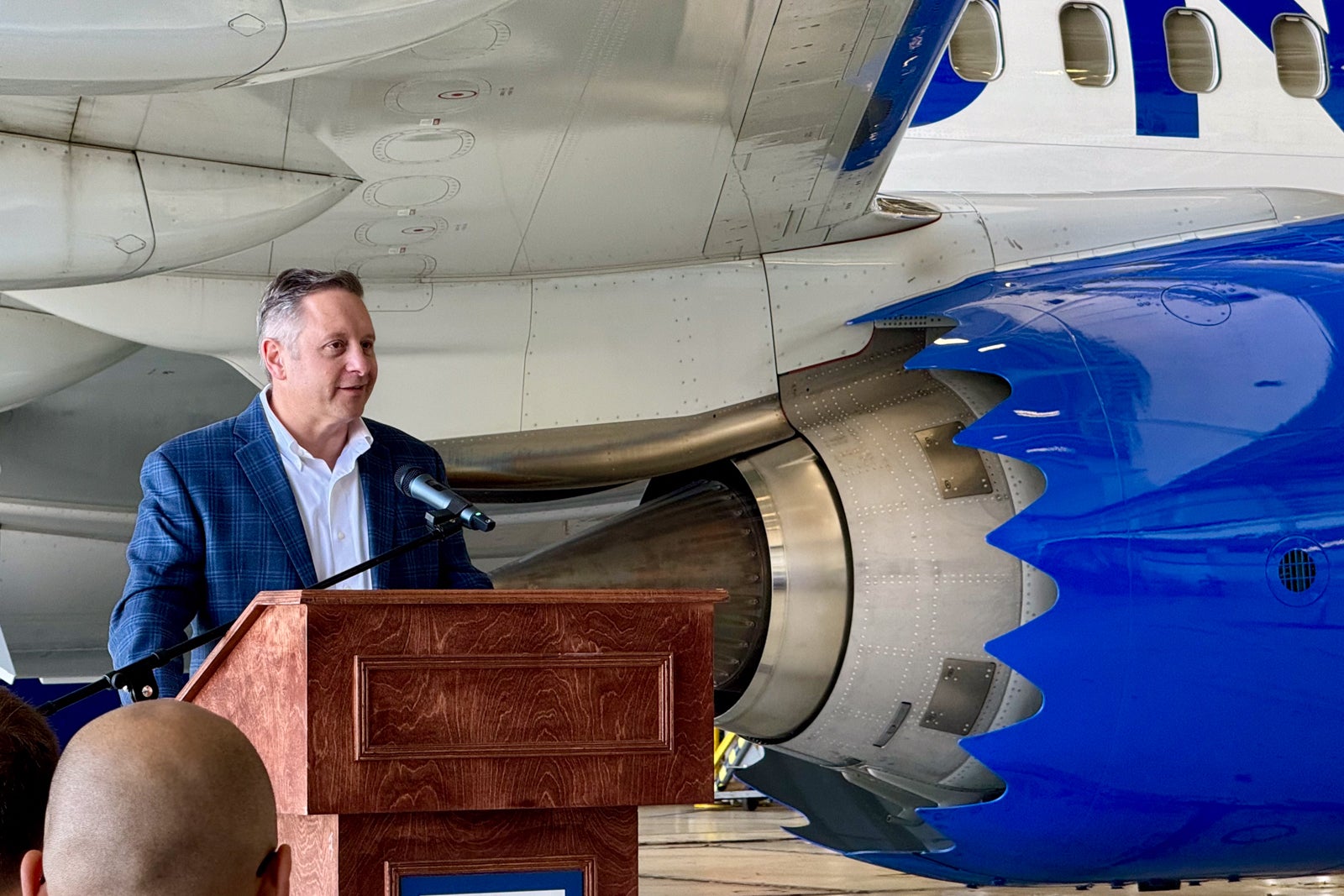 Connecting your headphones to the TVs couldn't be simpler. Birnbaum said that during the beta period, United was focused on streamlining the customer experience, and that's exactly what the airline has done.
You'll find a Bluetooth logo at the bottom right of the home screen, and clicking it reveals the Bluetooth audio panel. Simply flip the switch to "on" and search for your device.
It should take just seconds after enabling pairing mode on your headphones for them to show up on the screen. Once they do, just tap your device, and you're set. Even without the guidance of United employees, it took me only seconds to get my AirPods set up.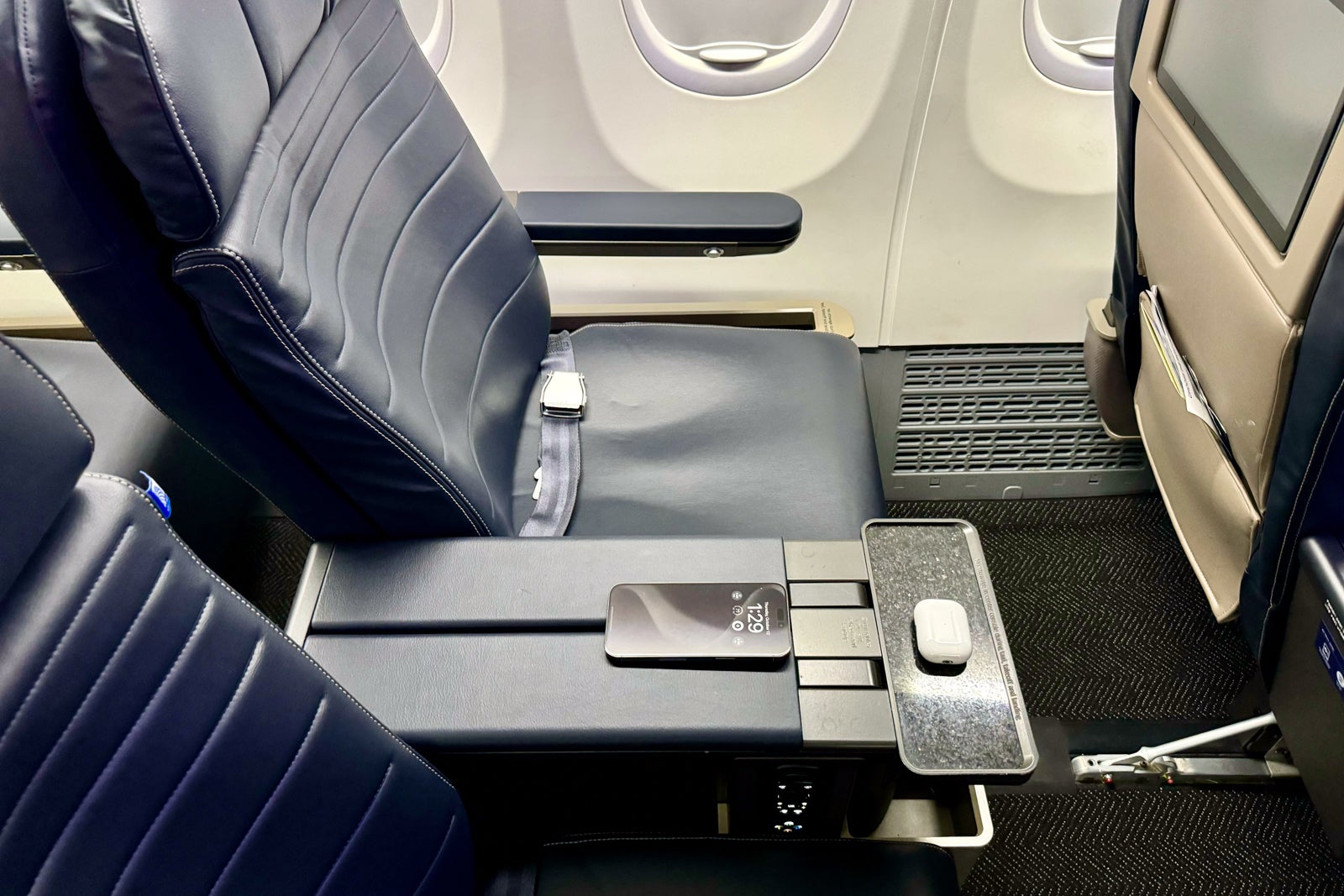 Once connected, you'll be able to wirelessly listen to any of the seatback entertainment content. Whether you prefer zoning out to relax mode or are trying to catch up on some new releases, you don't need to pack a dongle or wired headphones when flying on many United jets.
United 'Next' interior continues to shine
While United's announcement centered on tech upgrades, every new and recently retrofitted United mainline narrow-body jet features the so-called "Next" cabins. This is United's new signature interior, which offers more than just crisp high-definition seatback screens.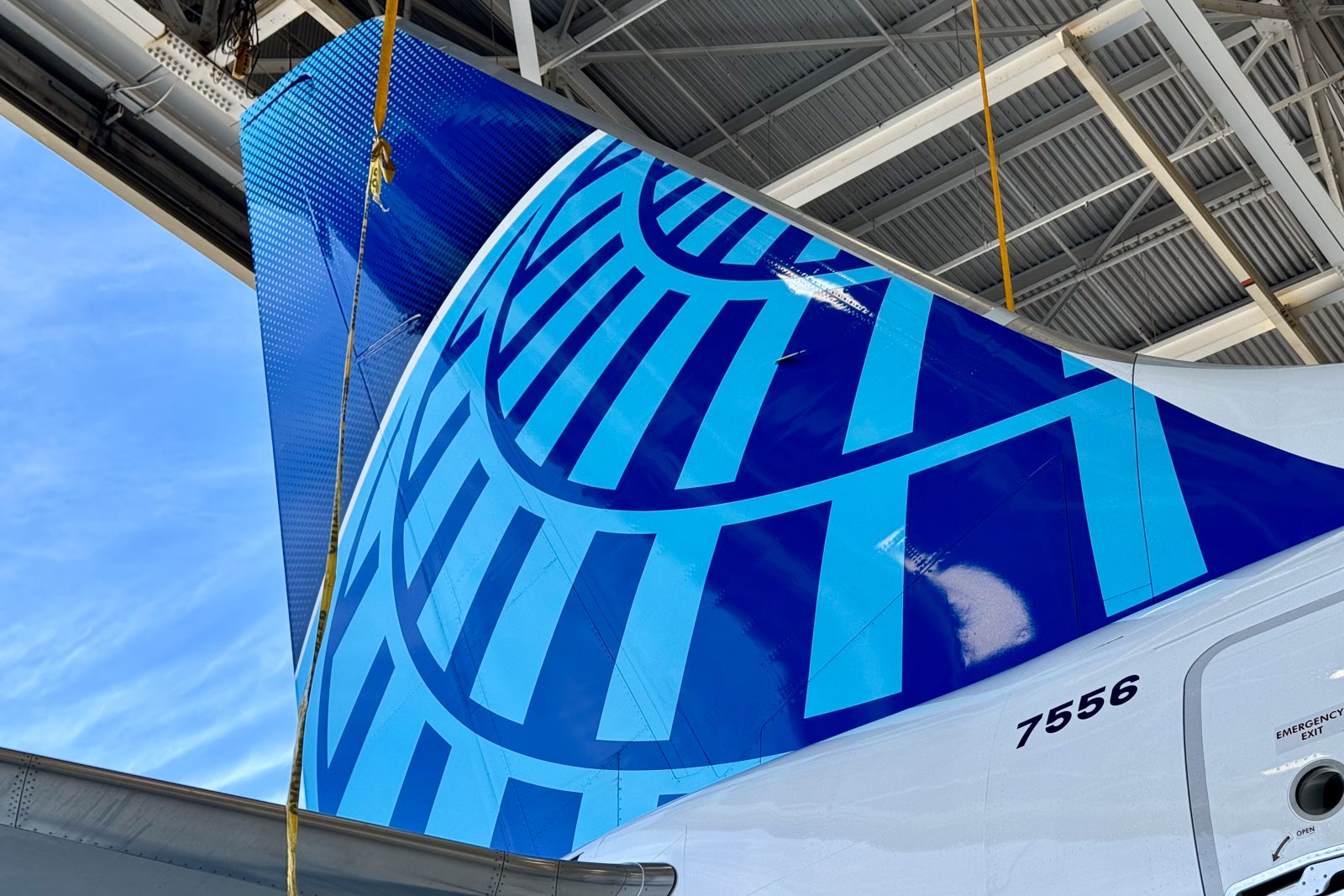 On the Boeing 737 MAX 9 that I toured, I got to sit in one of the 20 new first-class recliners, which feature about 37 inches of pitch, larger tray tables and additional storage.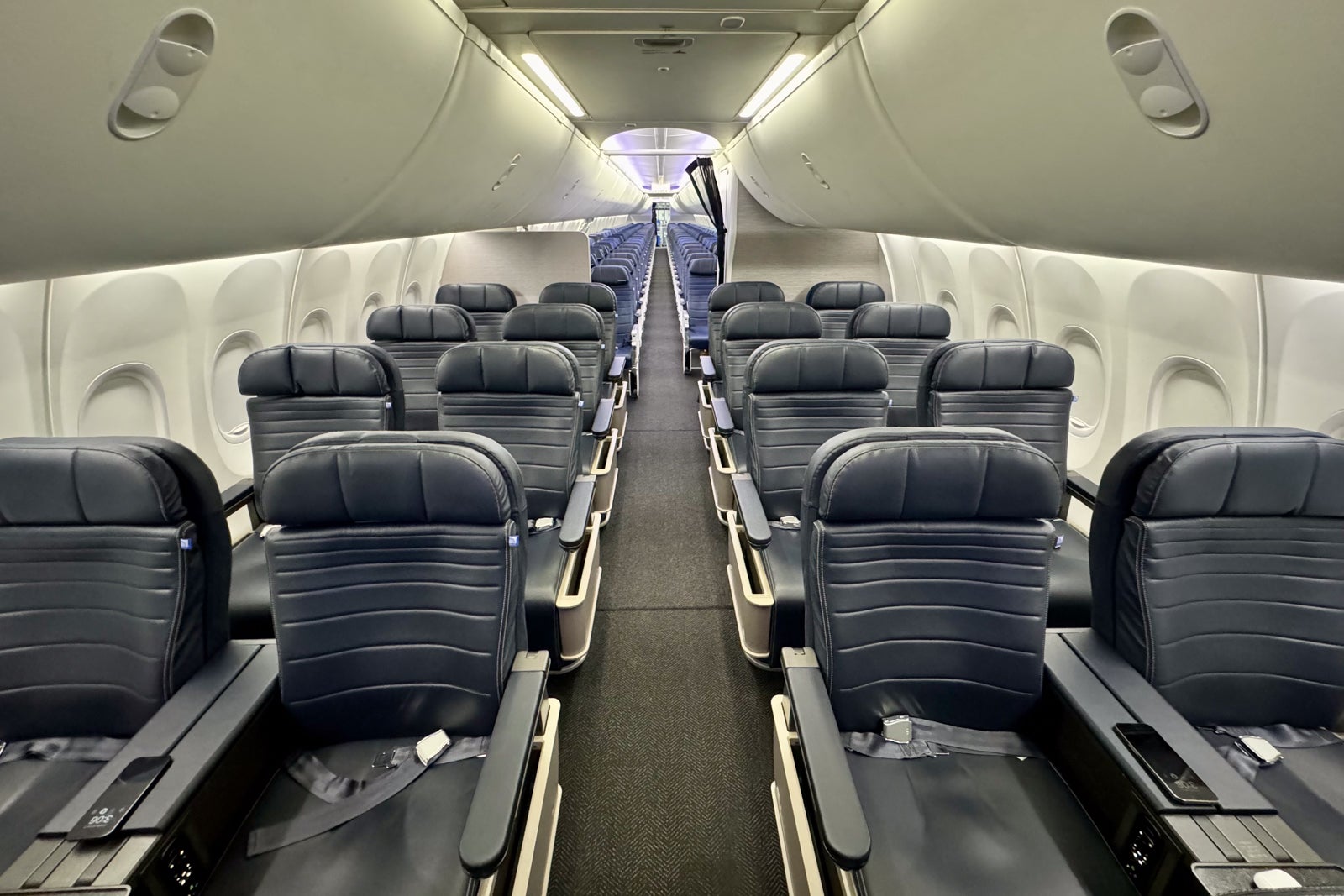 Meanwhile, the economy cabin is configured in a 3-3 arrangement with 48 extra-legroom Economy Plus seats and 111 standard economy seats; they offer about 33 and 30 inches of pitch, respectively.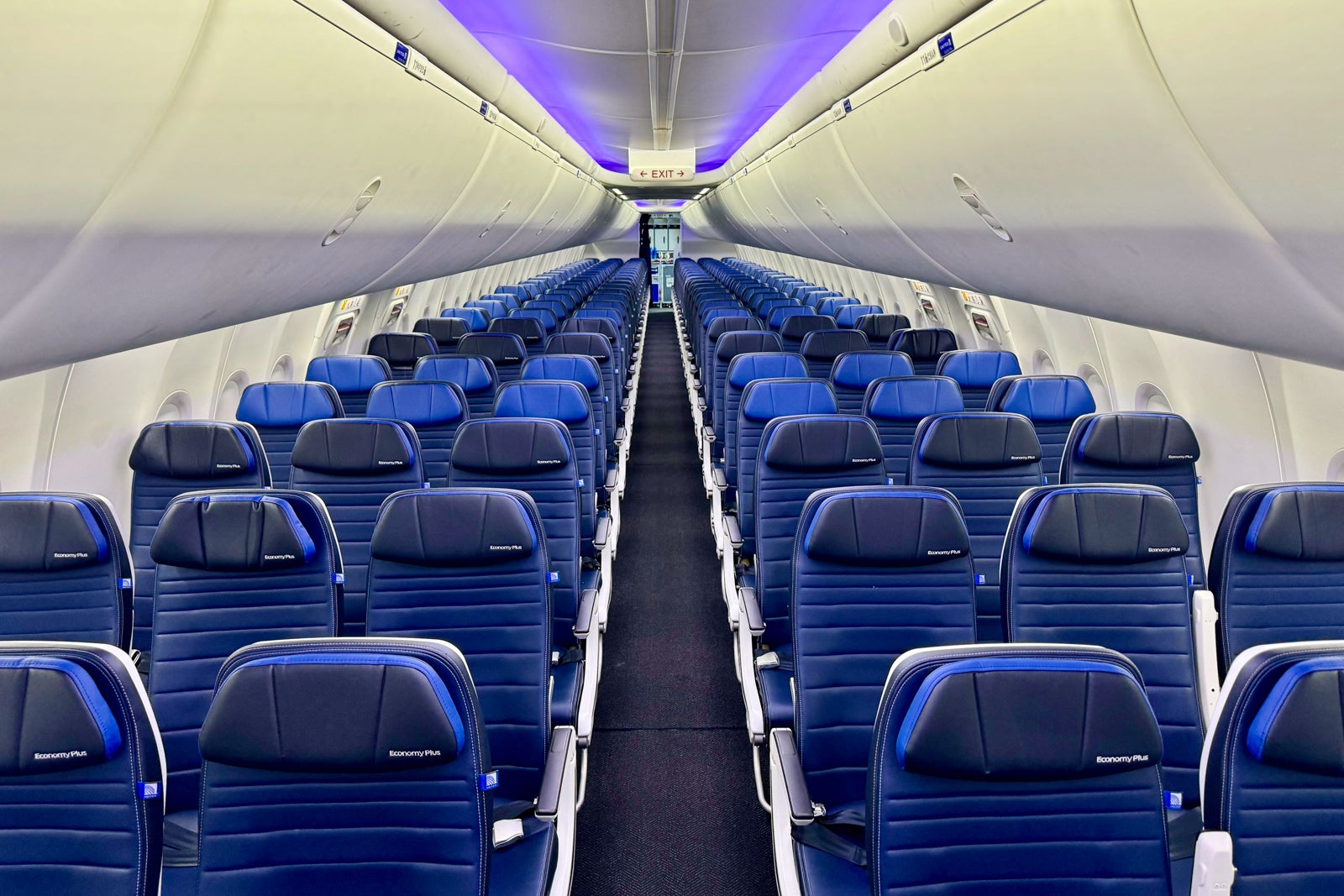 The new cabins also feature larger overhead bins that support the side-loading of rollaboard bags. If everyone correctly stores their bags — a big if — then most travelers will no longer need to worry about gate-checking their bags.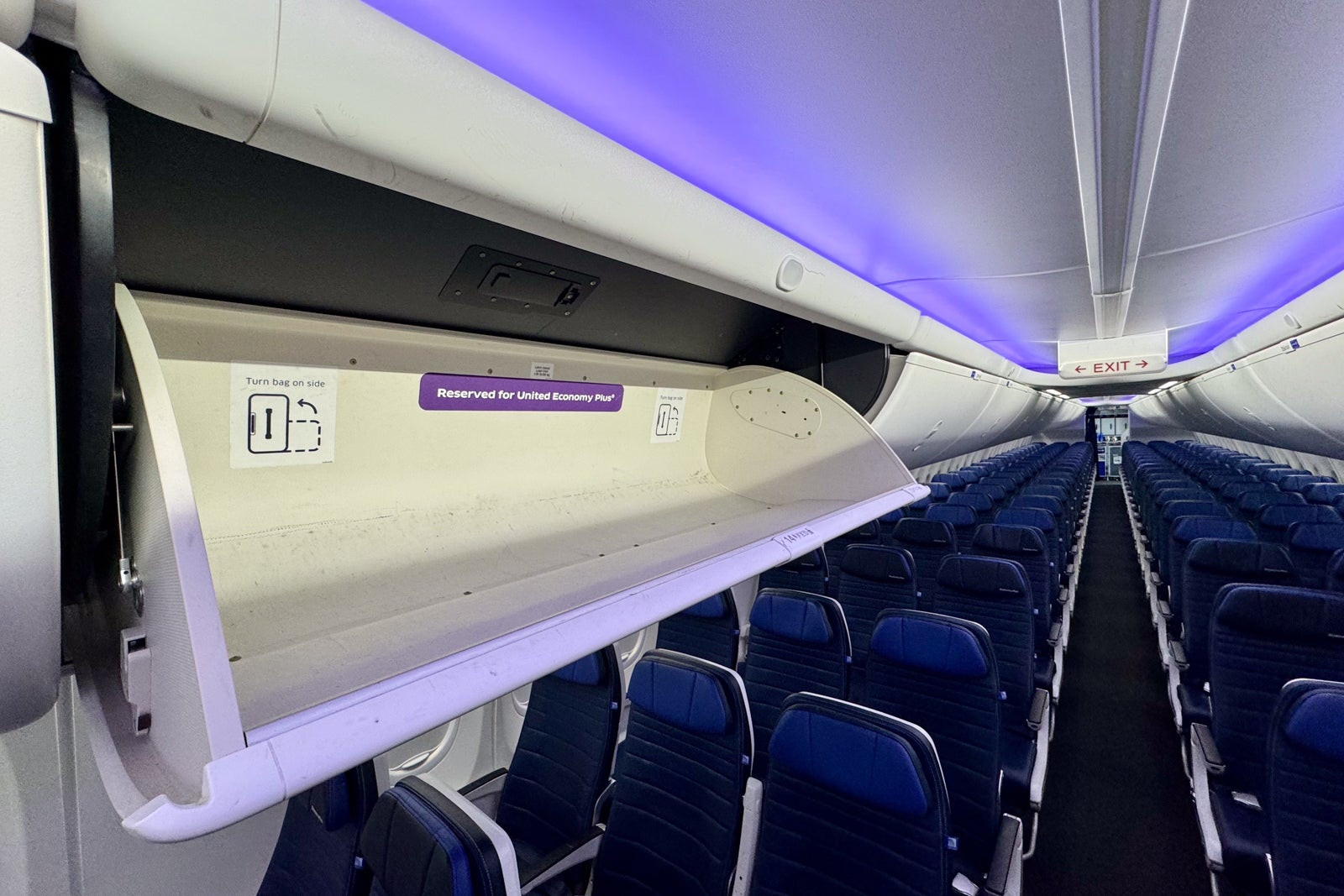 Other tech upgrades that were on display include universal power outlets at each seat, along with USB charging ports.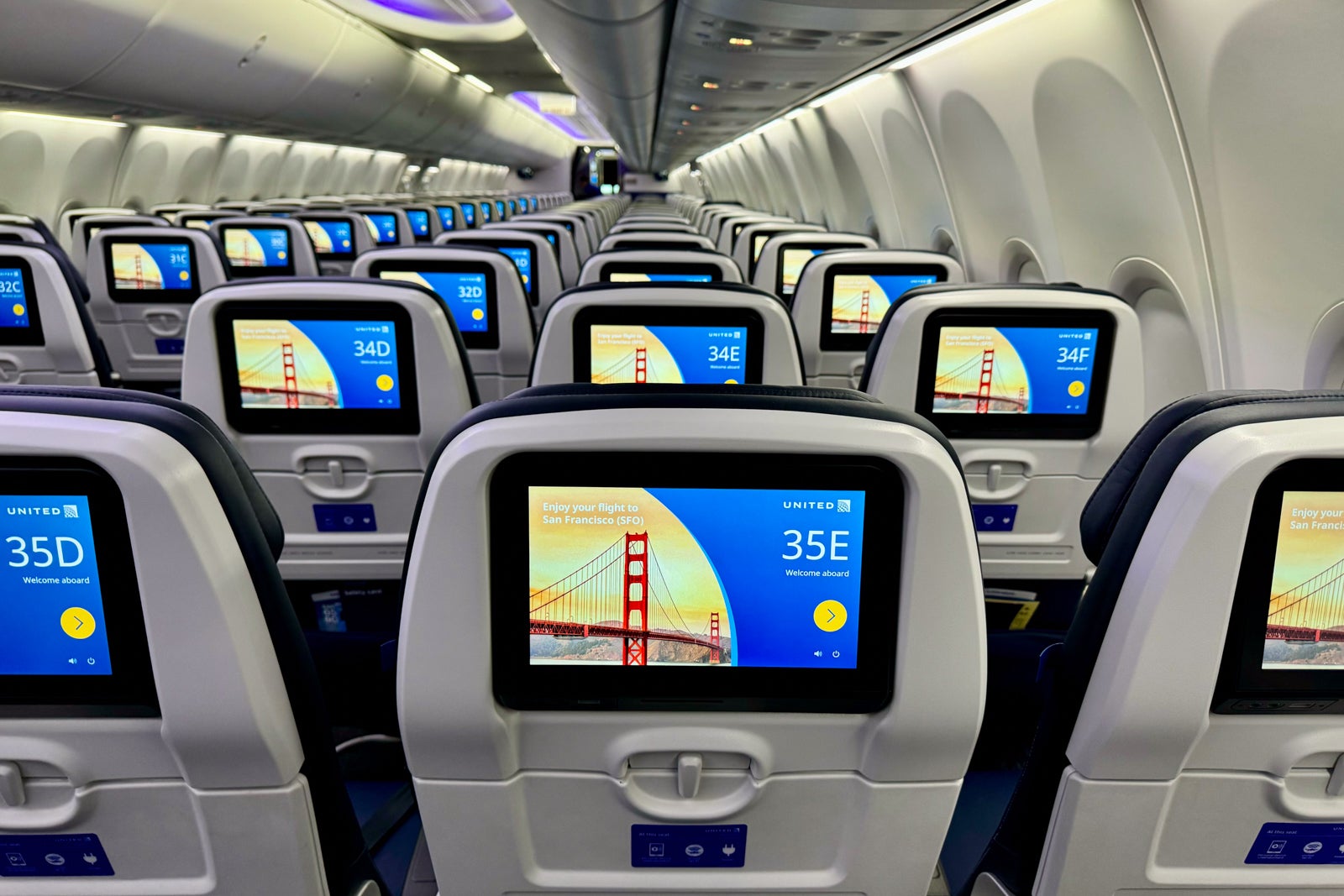 United's Next plan also includes upgraded Wi-Fi systems. On the Boeing 737 MAX fleet, your internet access will be provided by Viasat, one of the best satellite internet providers available in commercial aviation.
Bottom line
United's new planes sport a slew of upgrades, but perhaps none is as exciting as Bluetooth connectivity. The ability to wirelessly pair your headphones to the seatback entertainment system is a game-changer for travelers.
United isn't alone in entering the 21st century. Delta already has a handful of Bluetooth-enabled jets, and American Airlines promises to offer Bluetooth connectivity on upcoming new deliveries.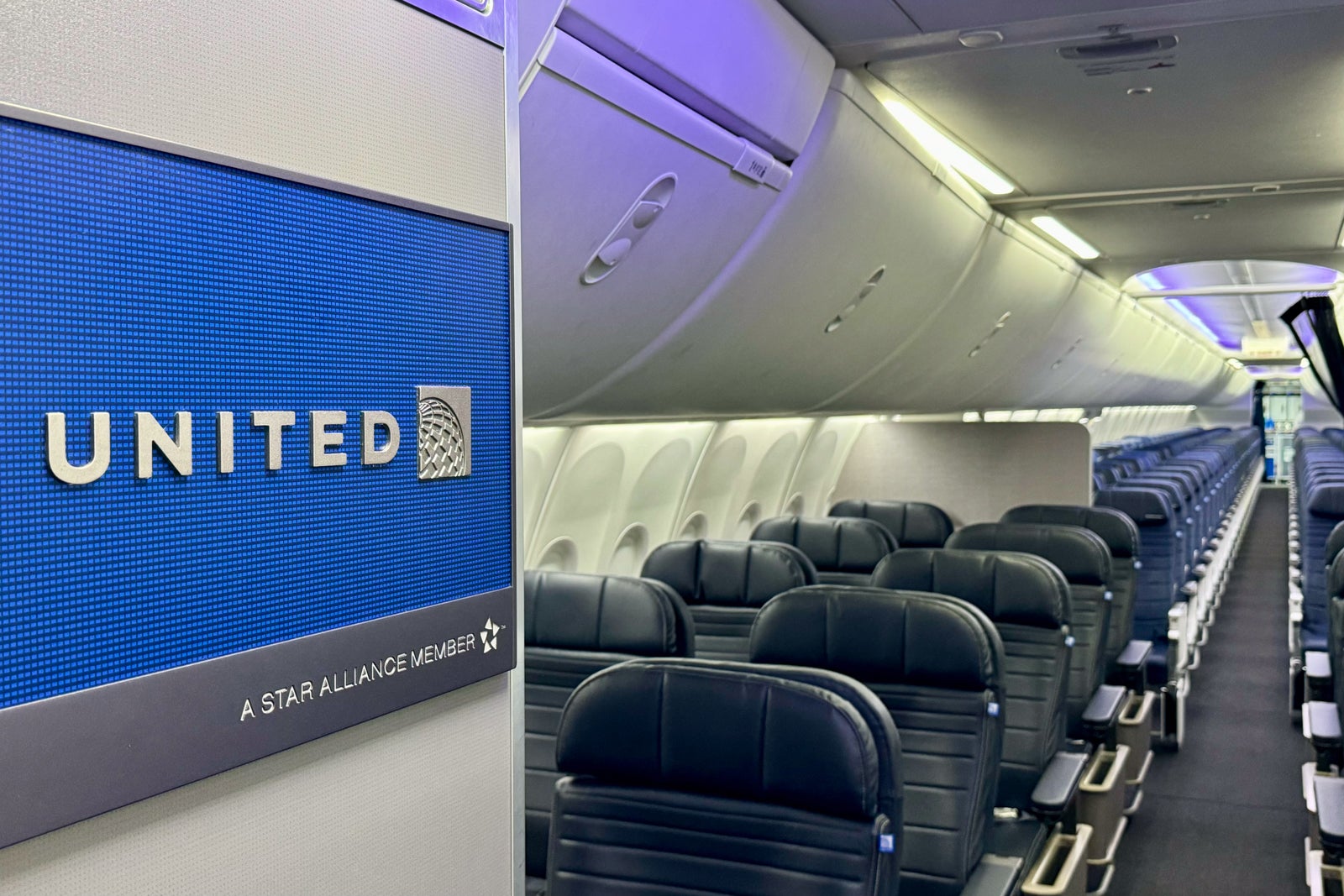 Rumor has it that JetBlue is also considering adding Bluetooth support to its jets.
But for now, the spotlight is on United since it offers the most Bluetooth-enabled jets in the U.S., and that number is set to grow to a staggering 800 planes by 2032.