This post has been updated to reflect the opening of the lounge in Concourse A-West. 
---
United Airlines' Denver hub is getting a big face-lift.
Not only is the airline adding stunning new gates with Instagram-worthy bathroom areas, but it's also debuting three new and revamped lounges in the coming months.
It got started with the opening of a new club in Concourse A-West, between gates A25 and A27. The location, which opened to passengers on Thursday, is United's first lounge in Denver's Concourse A. It's a major upgrade for flyers leaving from this pier since you no longer need to take the train just to use a lounge.
Want more airline-specific news? Sign up for TPG's free biweekly Aviation newsletter.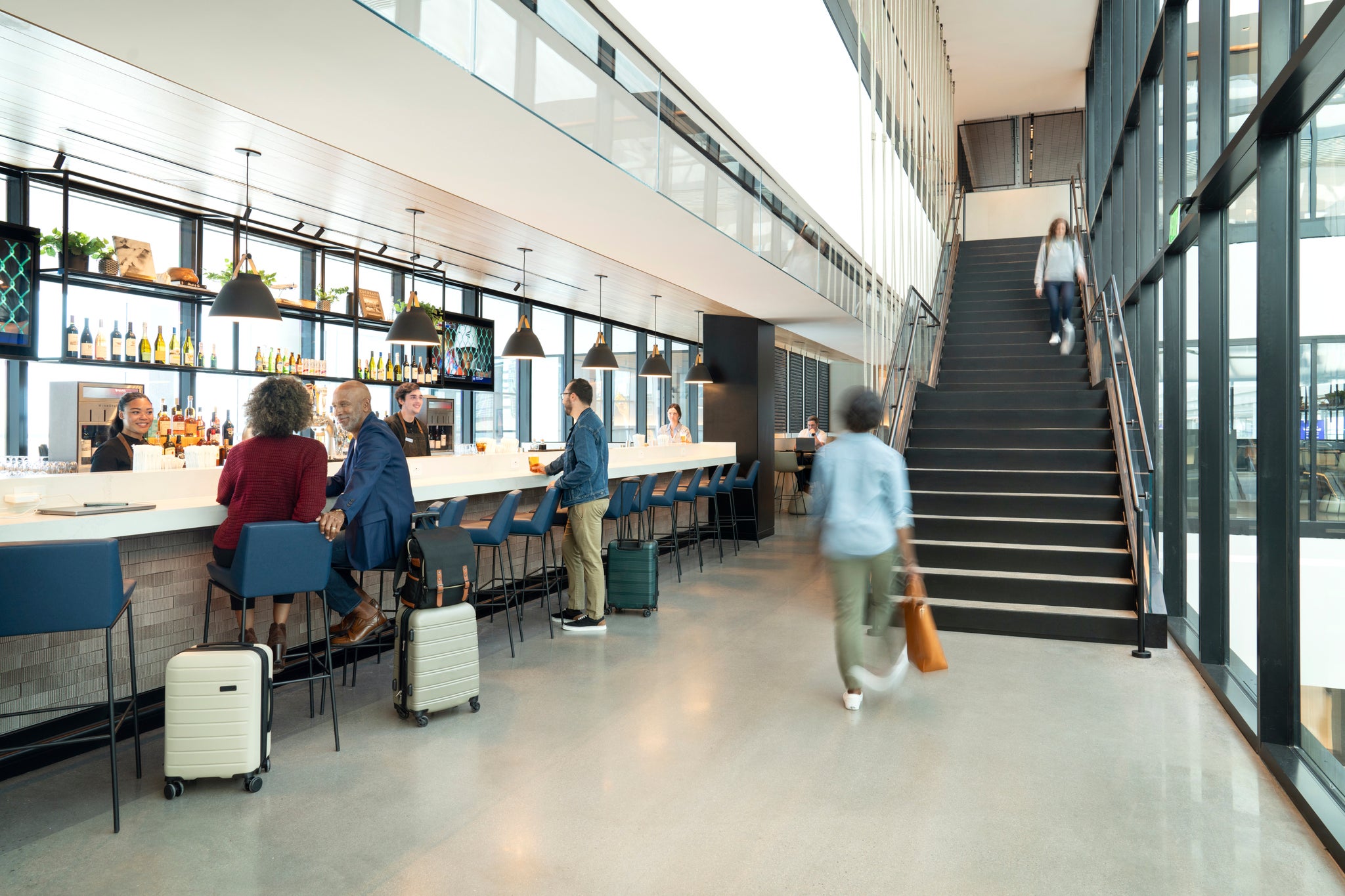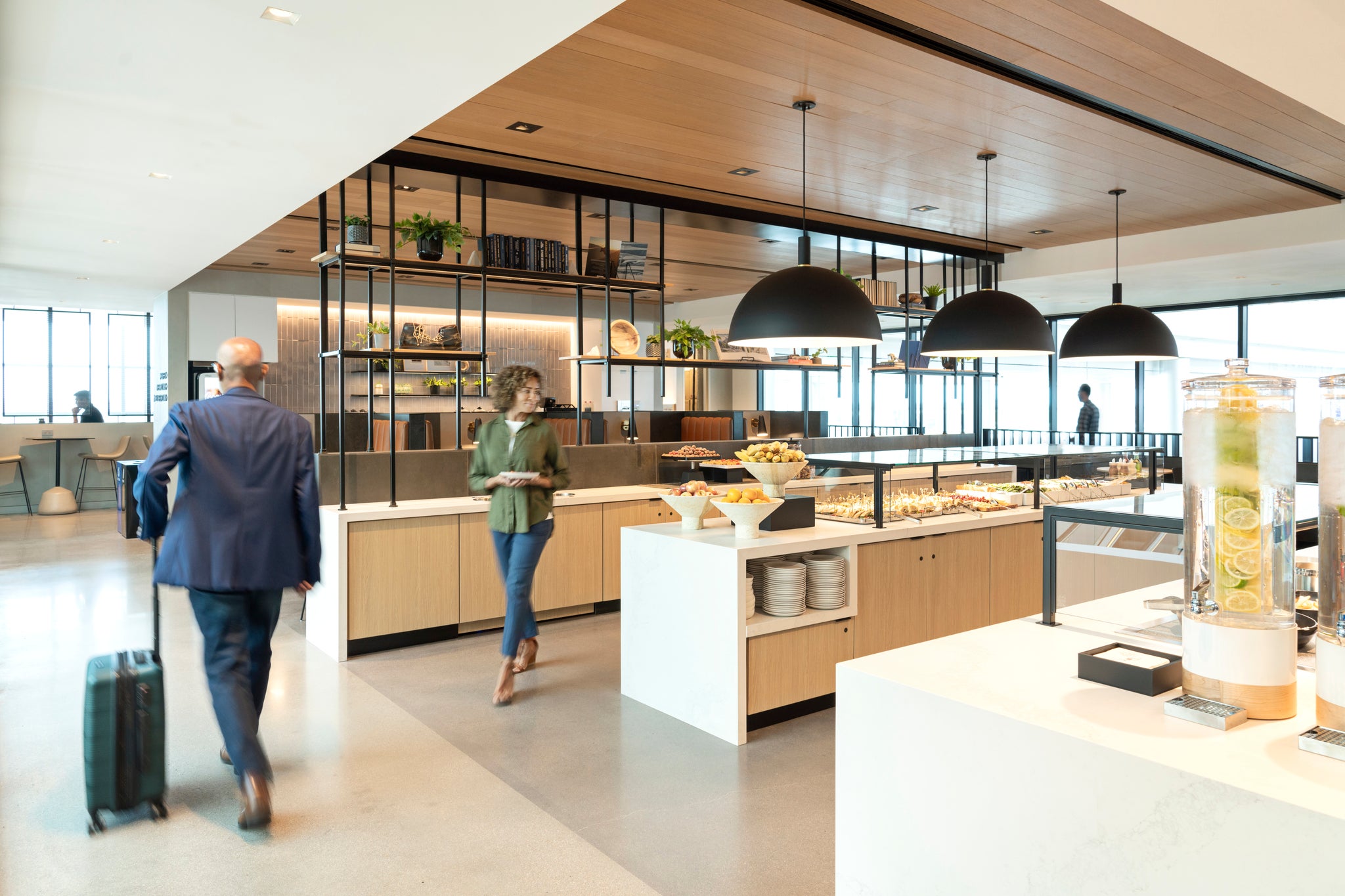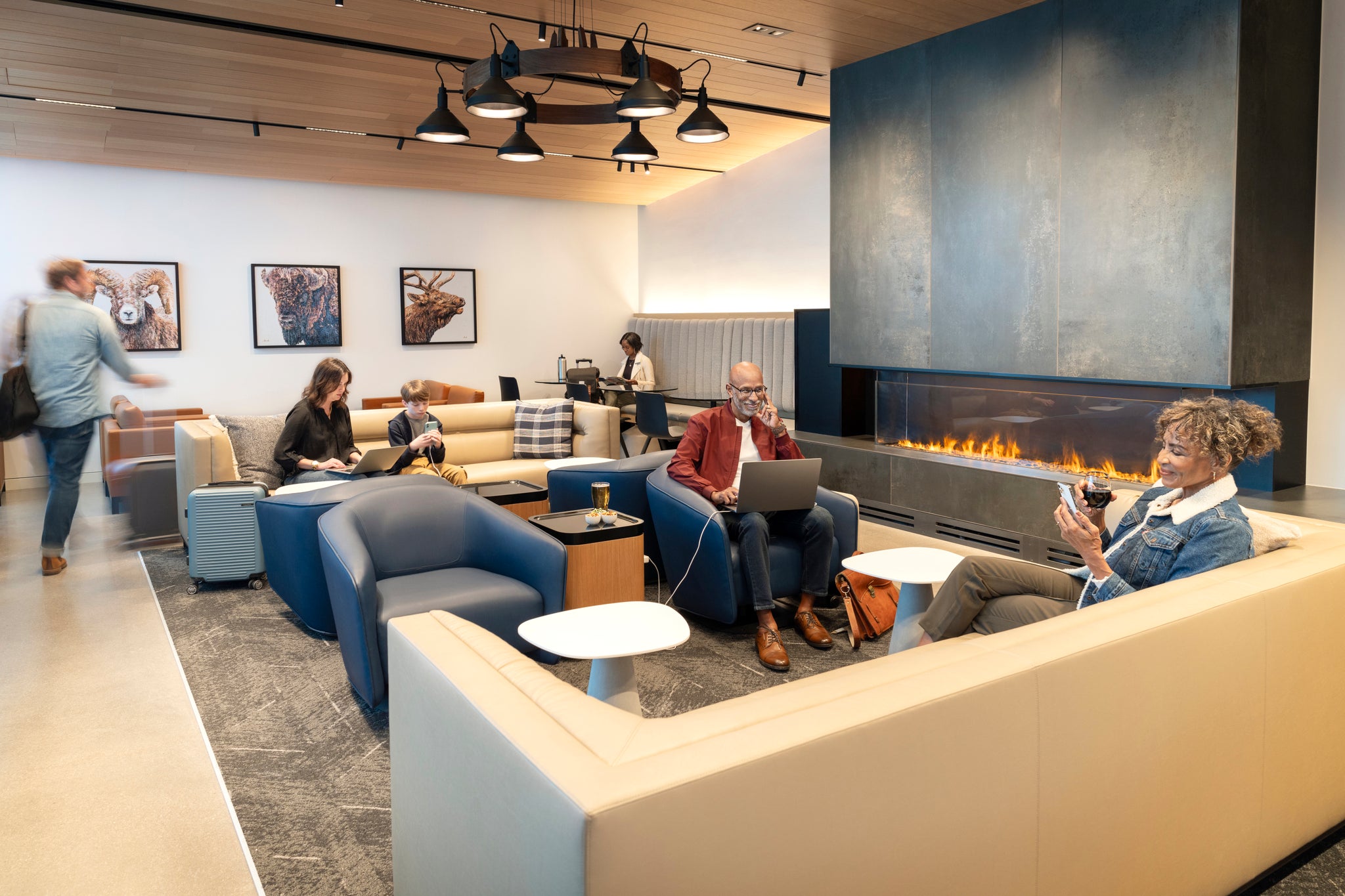 Then, later this summer, United will reopen the Concourse B-East club, which has been closed for the past few months for renovations. Once complete, it'll become the largest club in the network, spanning a whopping 36,500 square feet.
After the Concourse B-East club opens, United will close the existing Concourse B-West club and renovate it in a similar style to its other club in Concourse B, with completion scheduled for 2024. United will then build a Polaris lounge in Denver, but that's still a couple of years away.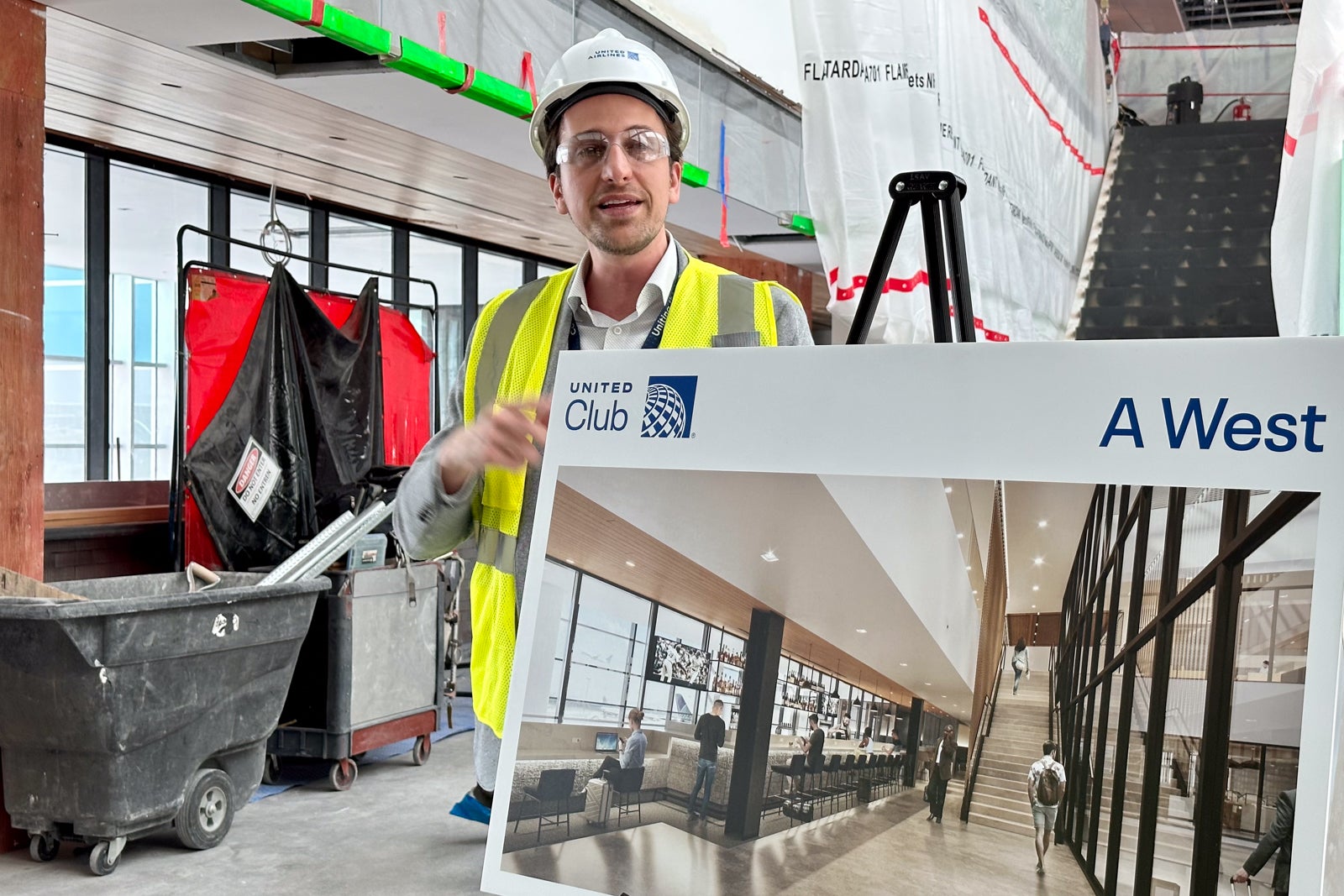 When all is said and done, United will have over 100,000 square feet of club space in Denver, including its novel Club Fly concept. But the improvements aren't just about a bigger footprint.
Each new club will be designed to reflect the Mile High City and Colorado, and there's a lot to get excited about. Don't believe me? Come along for a first-look hard-hat tour of the new Concourse A-West club that I took earlier this year prior to its opening.
2-story layout
United's Concourse A-West club, now open, features a two-story layout — one of the few lounges in the network to span multiple levels.
Once you take the escalator up to the reception area, you'll find touchless entry gates that will let you into the lounge. From there, it's your choice as to whether you'd like to hang out on the first or second level.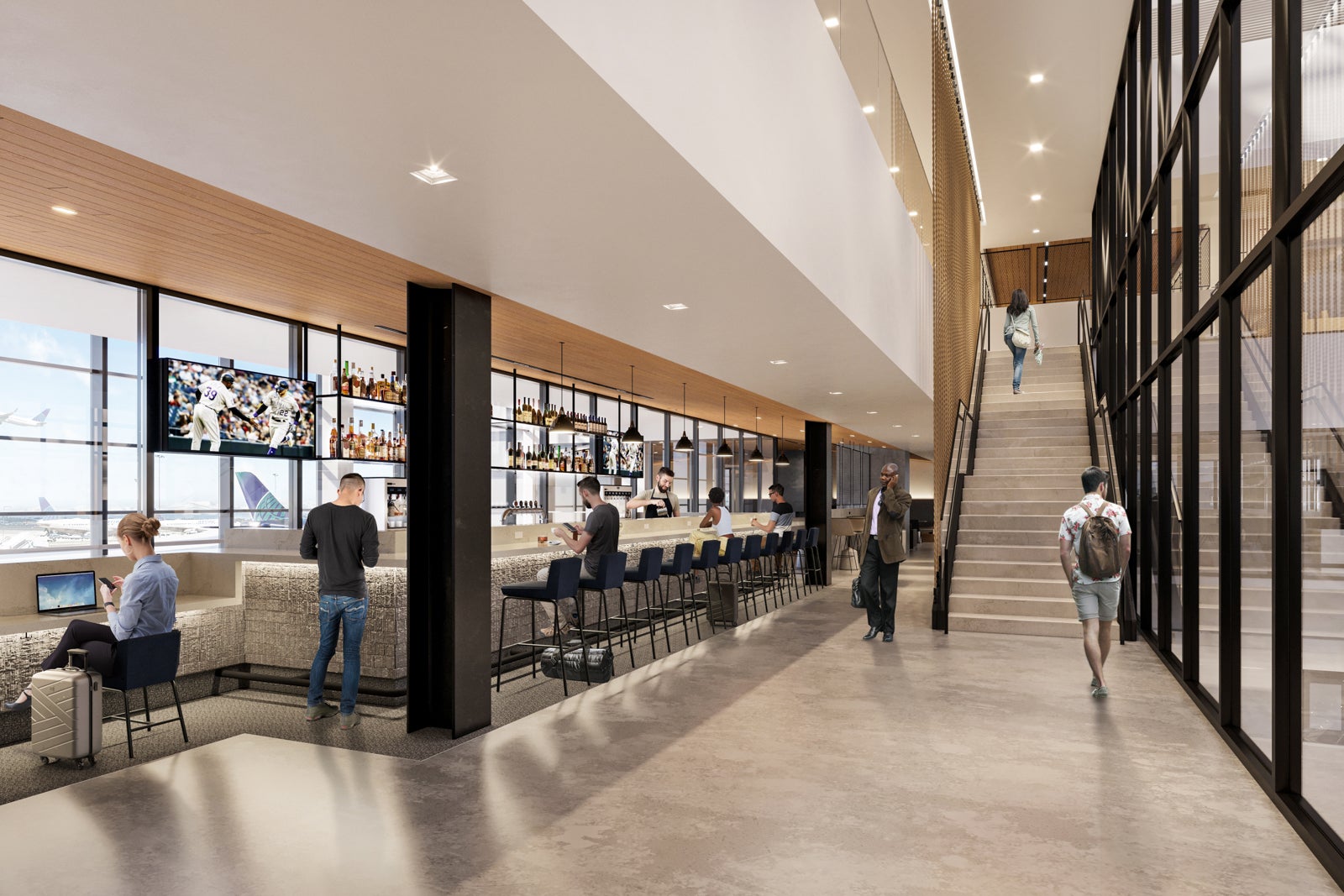 Both offer fantastic views of the concourse and tarmac, as well as copious amounts of natural light. The lounge's west-facing window seats are sure to be the most popular during Denver's dramatic sunsets over the Colorado Rockies.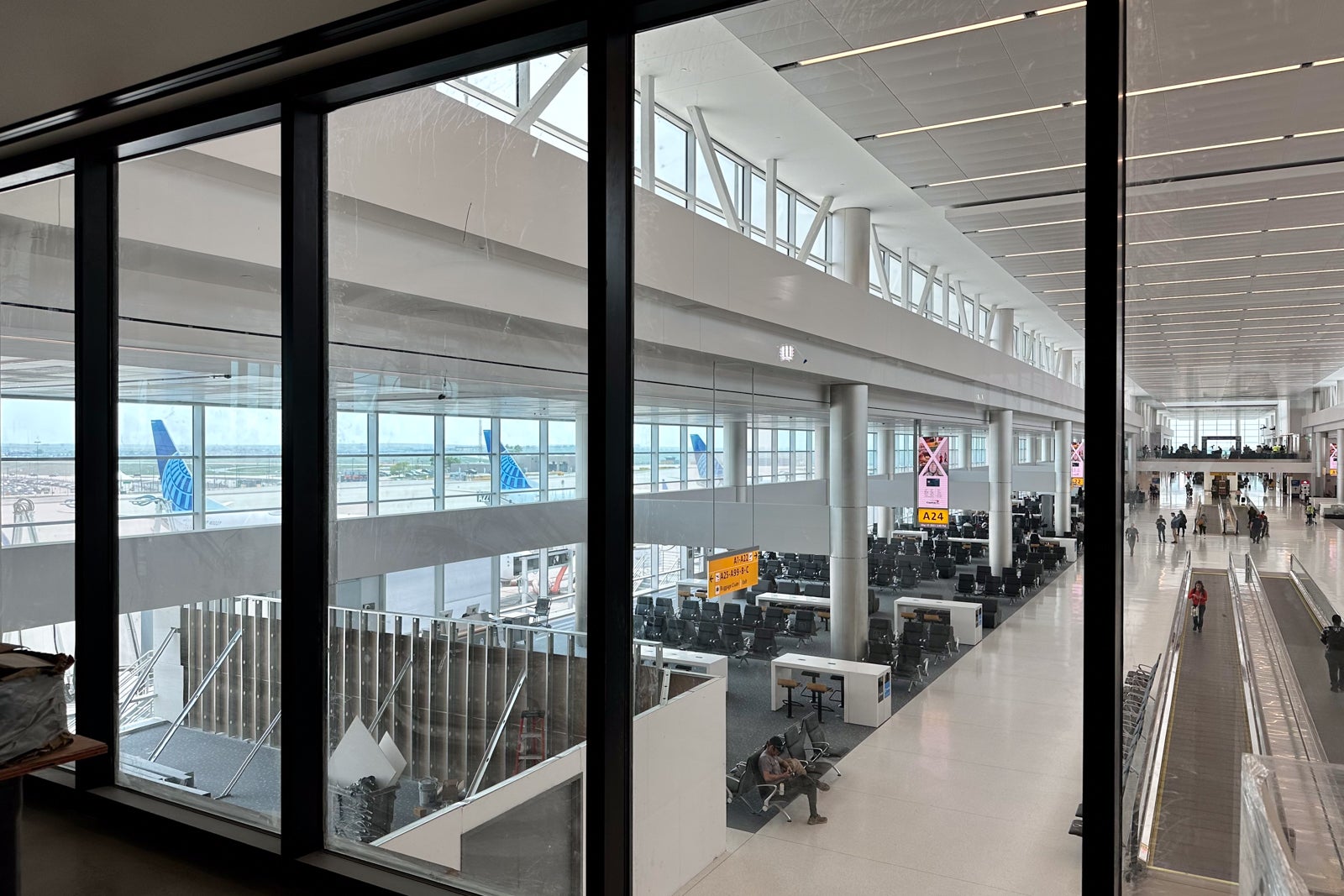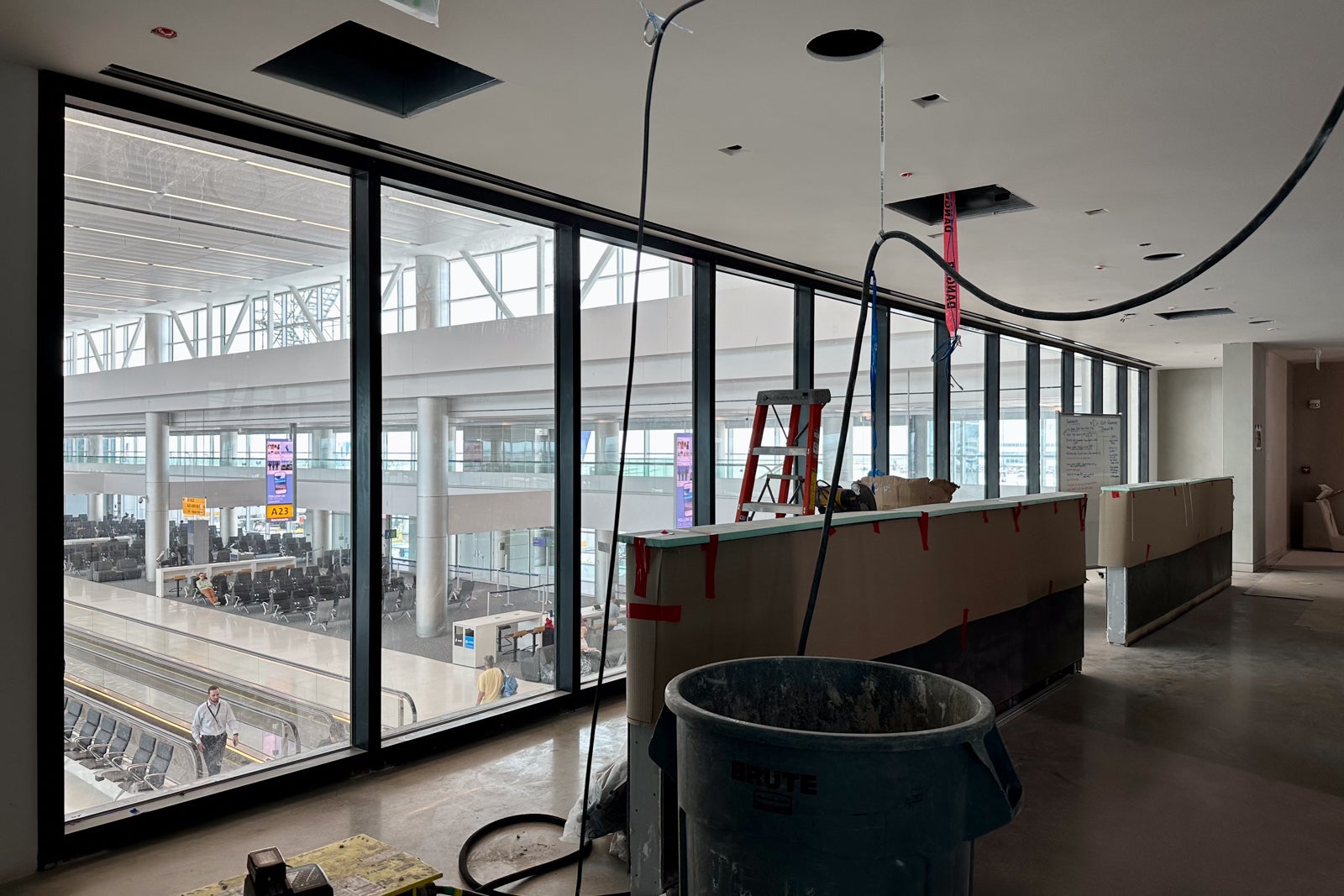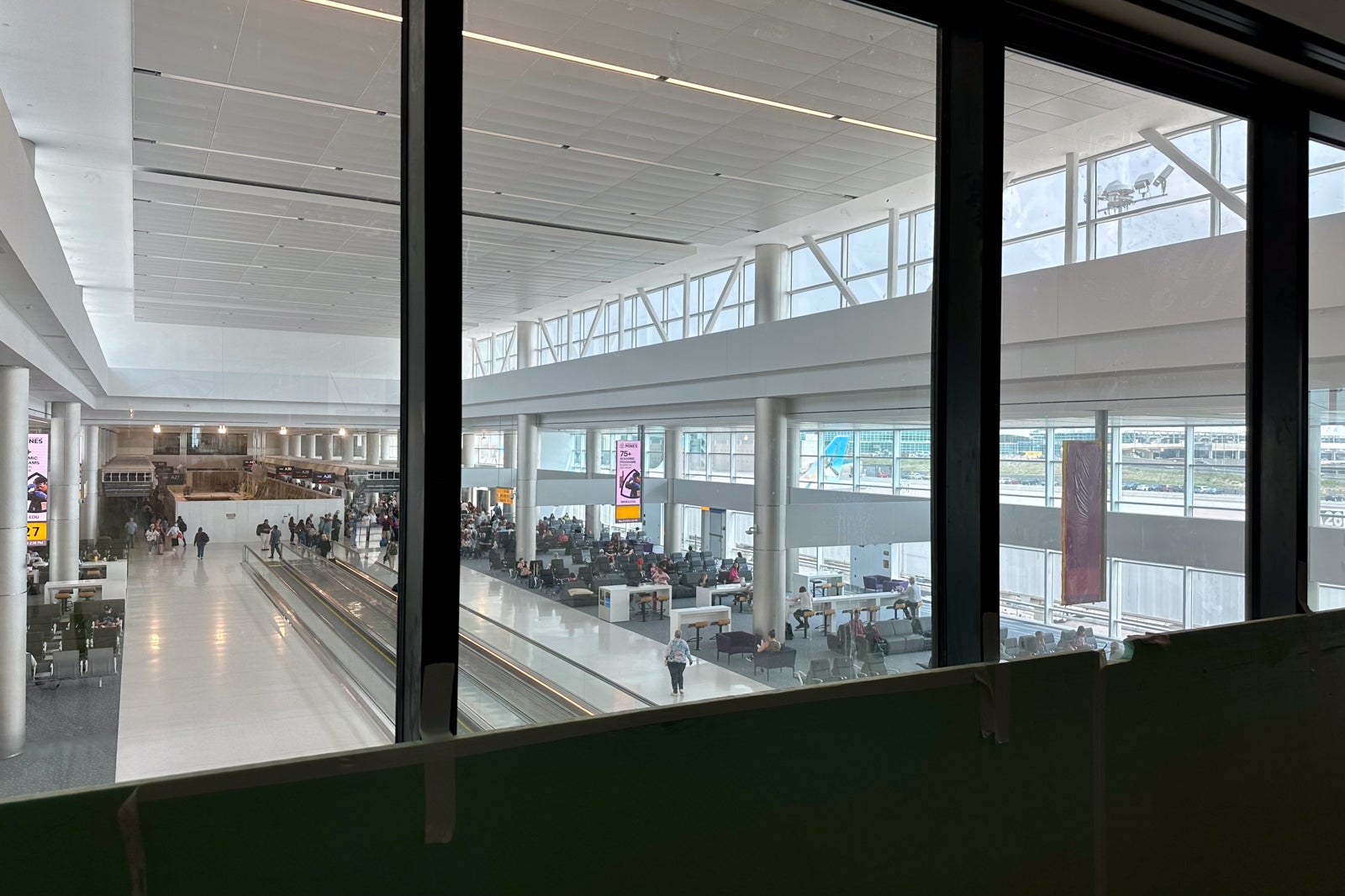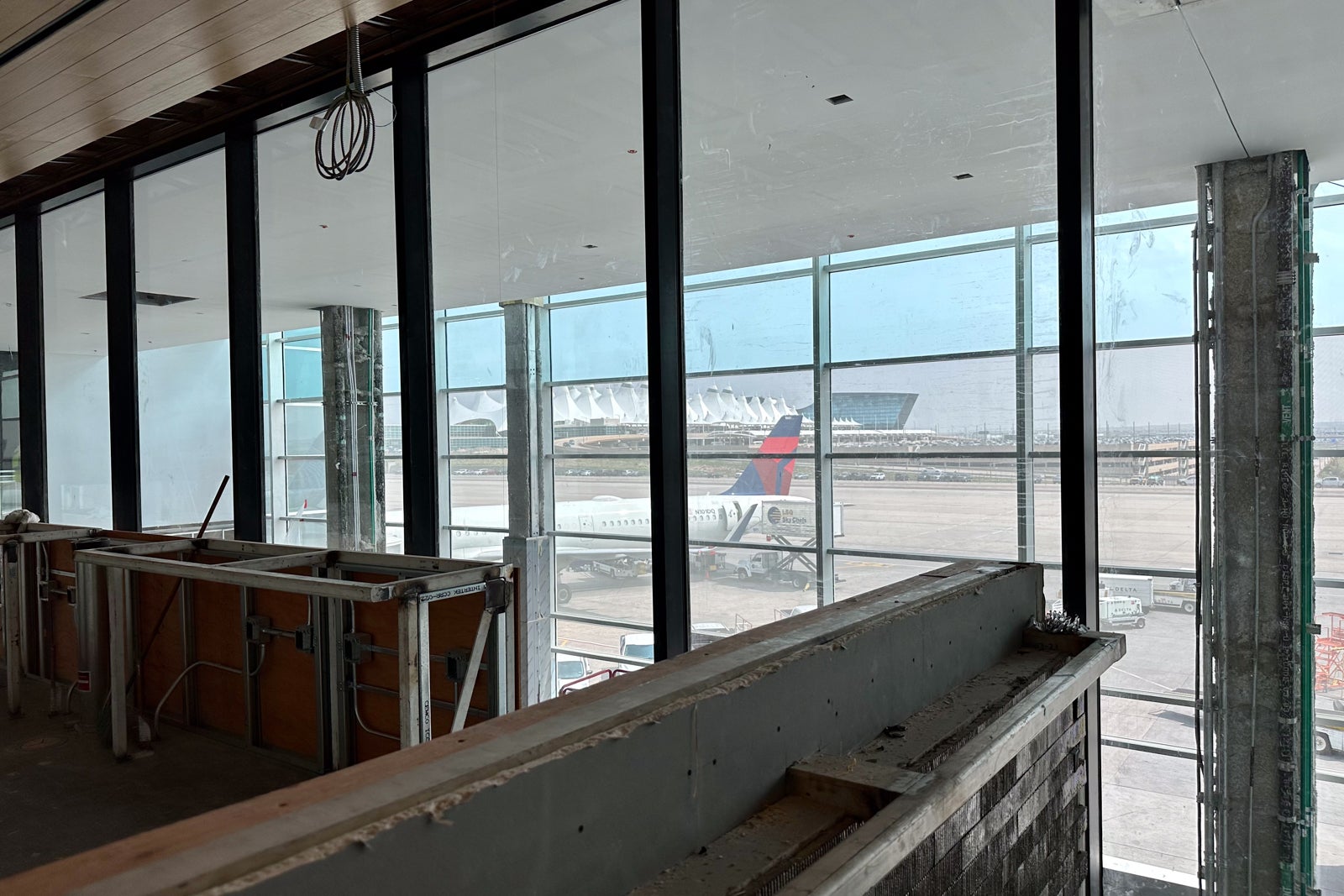 The new Concourse A-West lounge measures 24,900 square feet across both levels.
Colorado-themed design
From the moment you step inside, you'll definitely notice a ton of improvements compared to United's existing Denver clubs, beginning with the design.
United used a Colorado theme for this lounge, and based on the renderings, you're sure to be impressed. Expect plenty of natural wood, along with gray carpets, blue accents and tan leather finishes.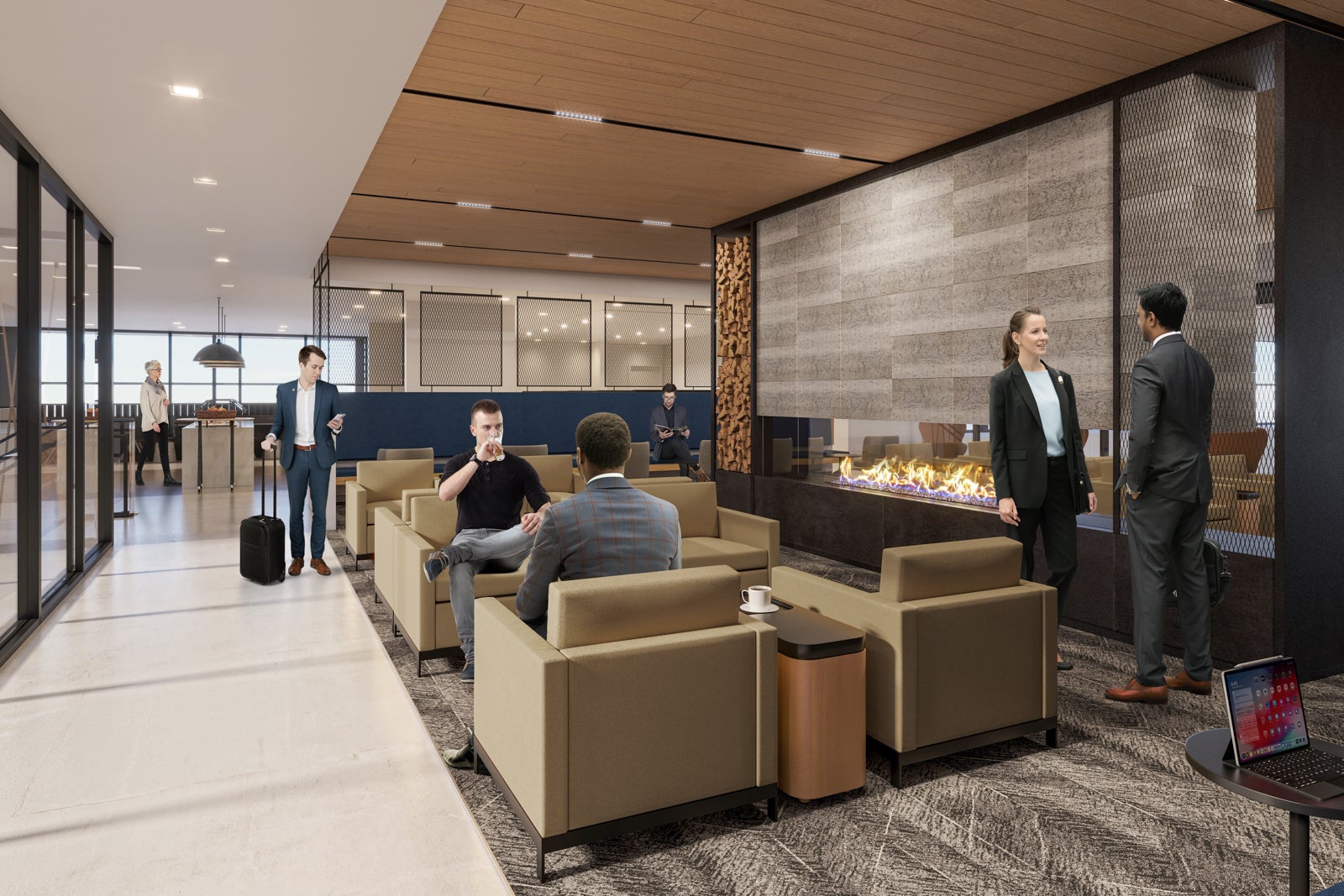 The lounge was still very much under construction when I visited in May, but you could already begin to see the Colorado inspiration. For instance, United installed gabion walls around the perimeter of the entrance hallway in a nod to the rock-filled walls that line Interstate Highway 70 to prevent boulders from falling onto the road.
This club features two fireplaces — one on each level. A wood-filled wall display flanks the fireplaces under natural oak-lined ceilings. As you can see from this pre-opening rendering, the intent was to make it feel as though you've entered a cozy ski lodge rather than a busy airport terminal.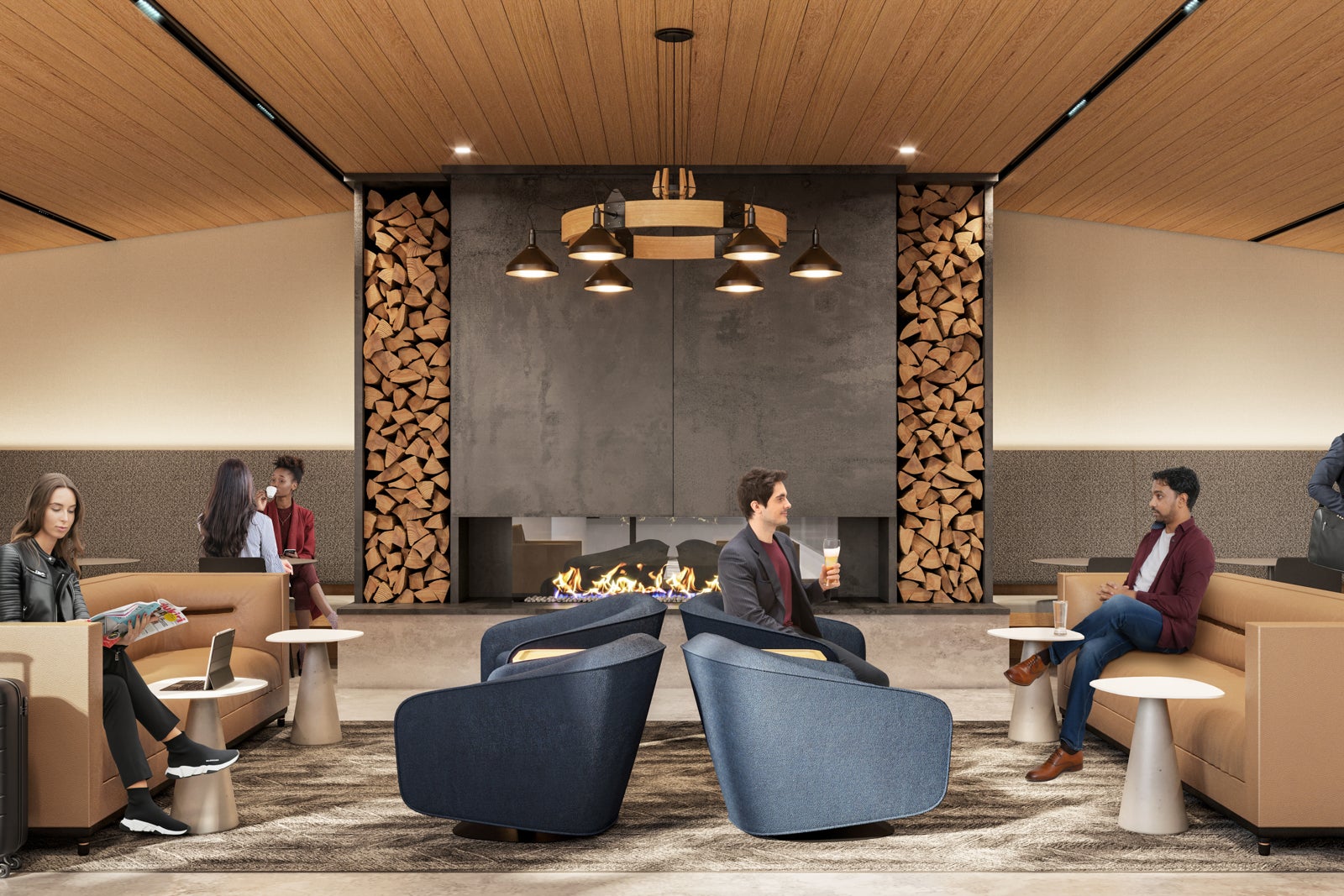 In fact, that's exactly how Alex Dorow, United's managing director of lounges, premium services and hospitality, conceptualized this new space.
"If Ralph Lauren had to build a ski chalet, what would it look like?" he asked the team during the design process.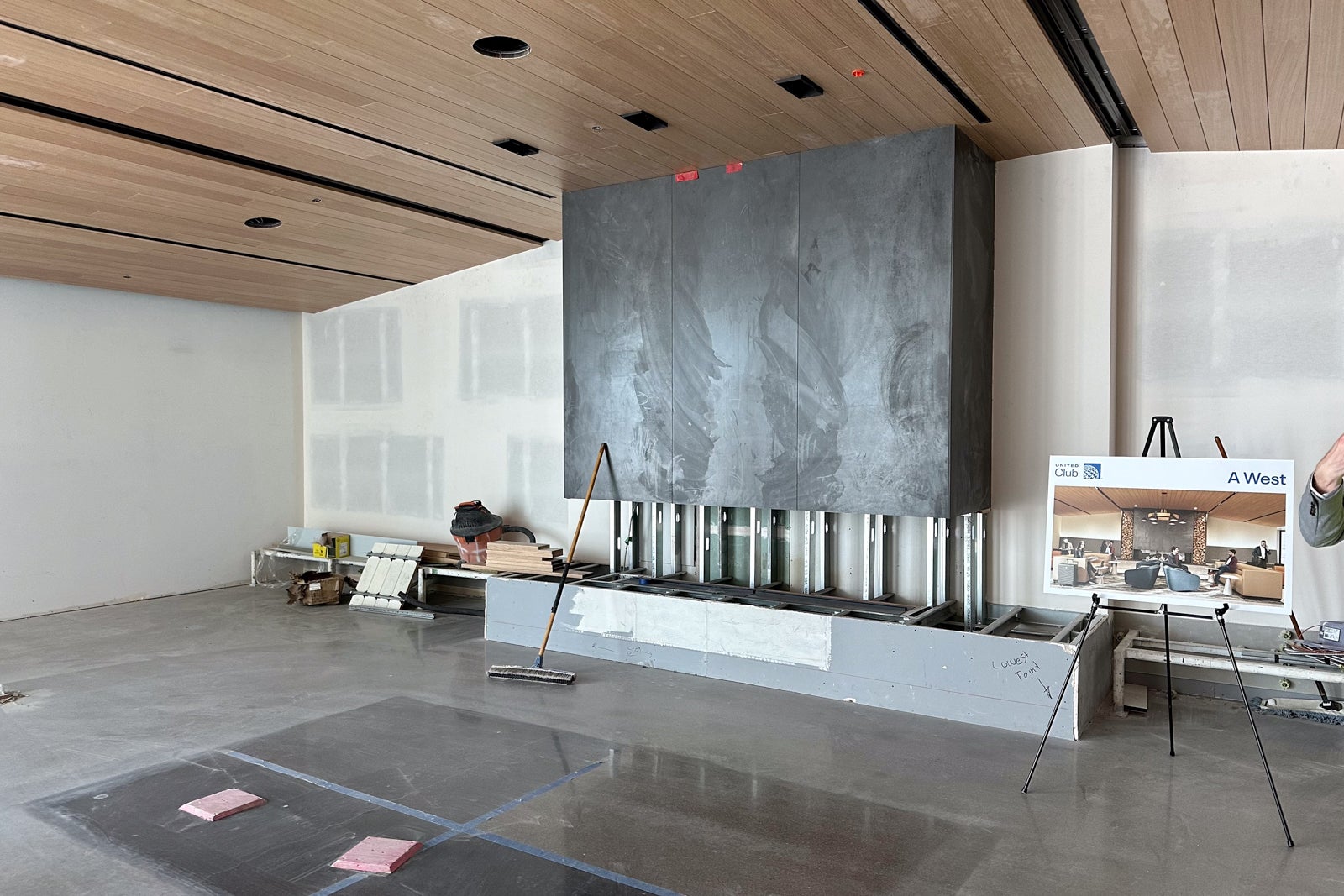 Amenities for the post-pandemic world
Aside from the finishes, United says it purposely designed the space for a post-coronavirus pandemic world. That means you'll find more private workstations here than in most other United Clubs in order to support those who are working from the road.
There are also a few high-top coworking tables that are perfect for solo flyers.
Additionally, the dining area features a mix of one-, two- and four-top tables and booths, which will suit those traveling alone or with friends and family.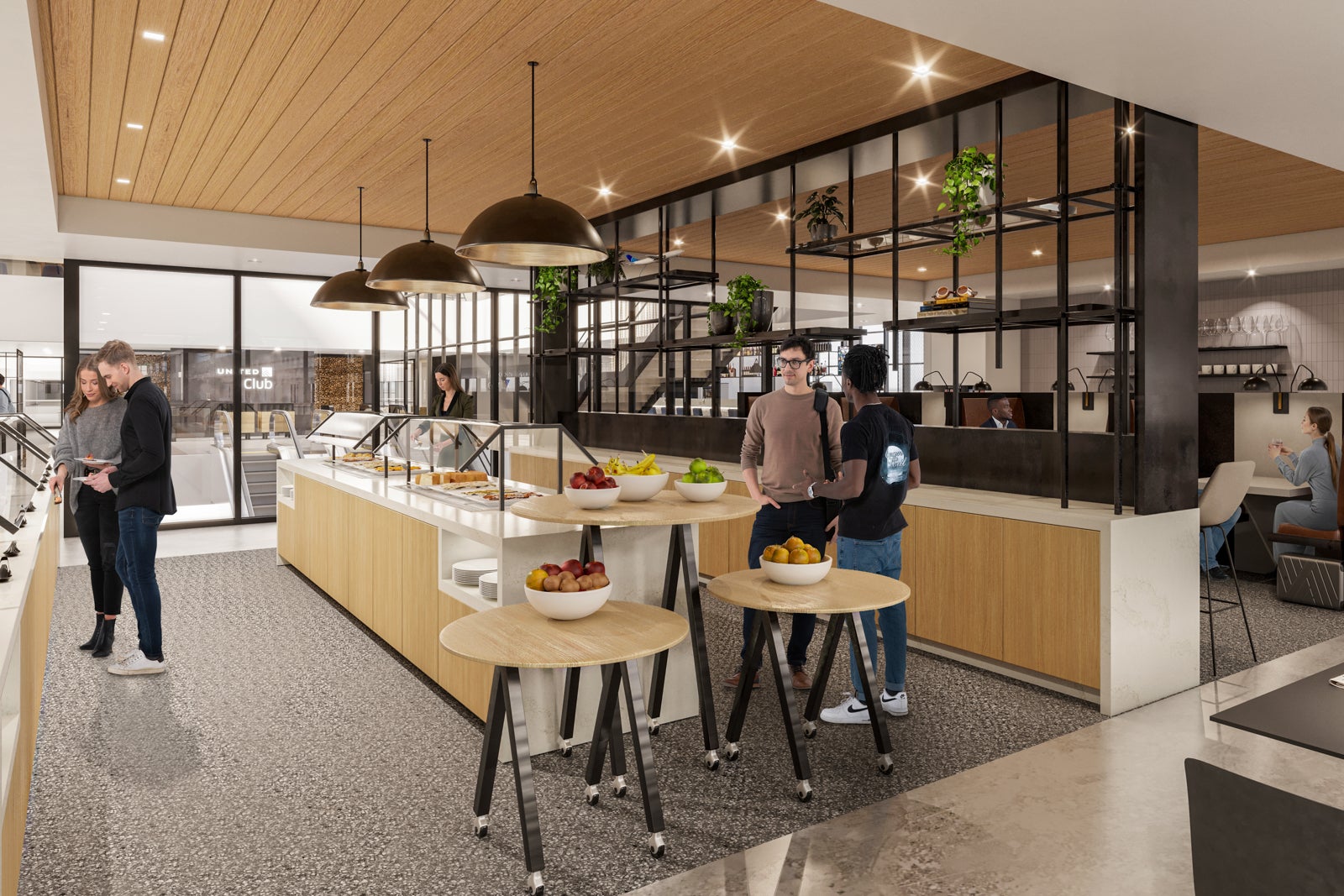 Speaking of dining areas, United is working to upgrade the lounge catering, Dorow said, and he teased locally inspired options that will rotate seasonally.
"When we say local, it's not just in the look and feel; it's also in what you taste," Dorow explained.
The three new Denver lounges will all feature United's signature hydration walls and personal water bottle refilling stations. The airline received feedback that more and more travelers want spouts to fill their own water bottles — a request that United is happily addressing in its newest outposts, according to Dorow.
Notably, the new Concourse A-West United Club does not have shower suites, which is a bummer considering the airline is planning to move its long-haul international flights to Concourse A in the coming years.
You will find gender-specific restroom facilities (featuring private floor-to-ceiling stalls), an all-gender restroom and a family room on each level.
As with United's existing lounges, expect fast and free Wi-Fi and convenient access to power outlets and USB ports.
A surprise is coming
While the new lounges seem like they'll be a major upgrade for United's Denver hub, Dorow didn't spill all the beans during the hard-hat tour.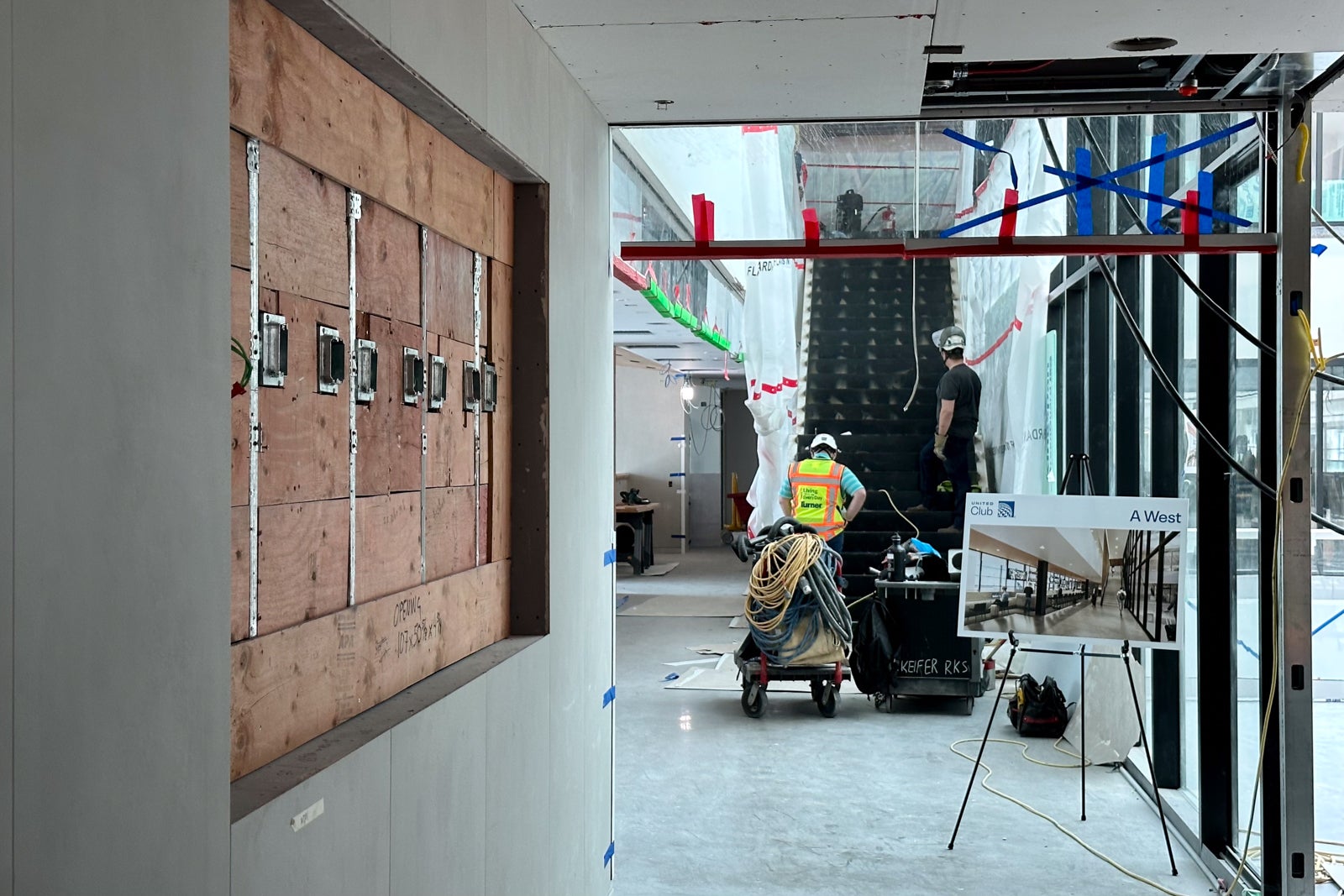 In fact, he teased an all-new amenity that'll debut in all three of the new Denver clubs.
"As we open up these lounges, you're going to see some new ways that allow customers to also get to know one another," he said.
He didn't share specifics, but he kept mentioning "fun artifacts" and "games." What that means is anyone's guess, but the good news is that we're just a few months away from finding out.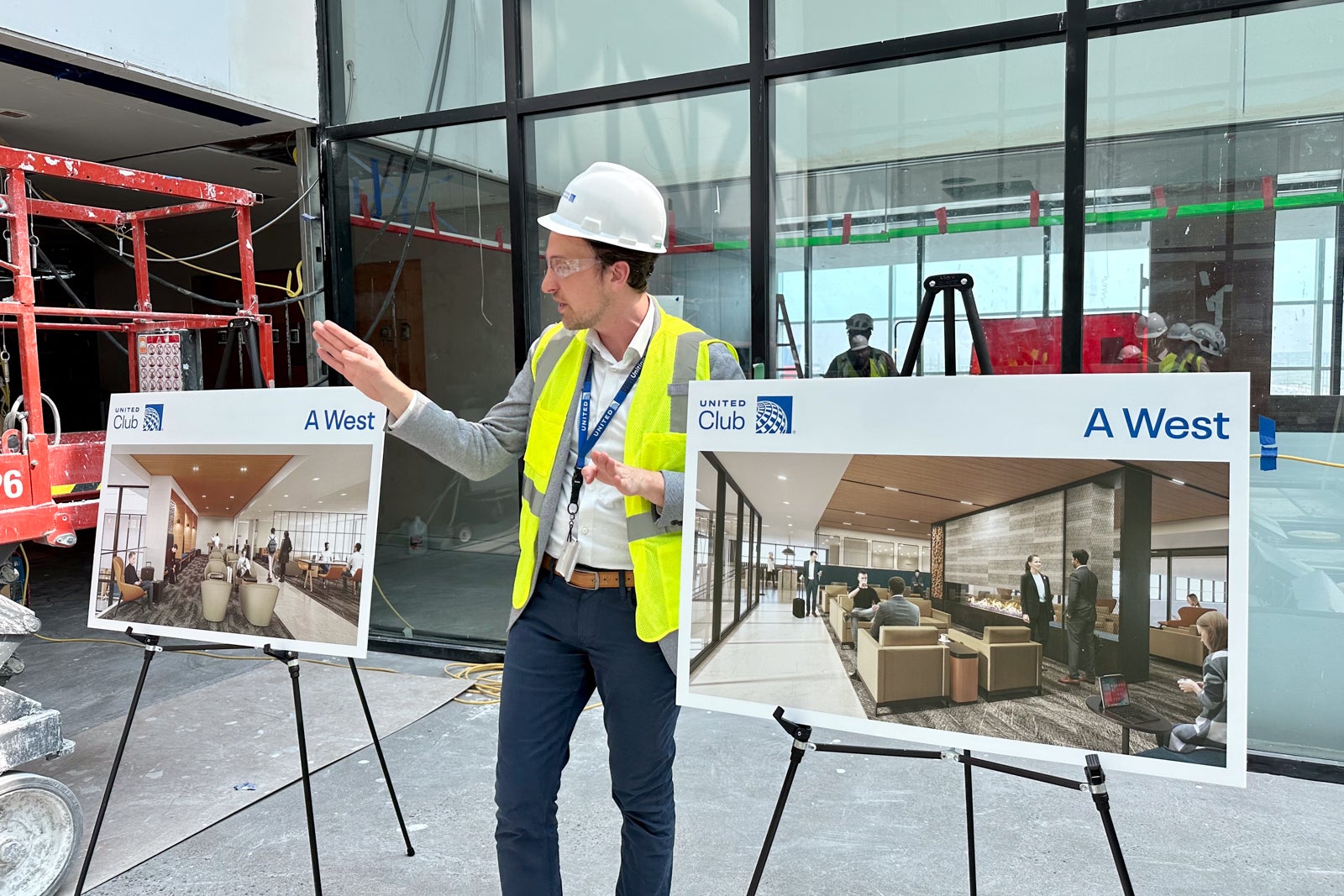 Better yet, even if this surprise is a dud, at least the rest of the lounge will bring some much-needed improvements to United's Denver hub.