Some business-class tickets may come with fewer benefits than you might expect.
While business-class tickets typically offer a higher level of comfort than economy and premium economy tickets, not all are created equal. Unfortunately, the bare-bones approach of basic economy has extended into premium cabins in recent years.
Here's what you need to know about these "business class lite/light" or "business lite/light" fares — and how you can potentially avoid them for your next trip.
What are business-lite fares?
Most airlines' international business-class products offer a wide range of luxurious inclusions. However, some airlines have begun unbundling certain benefits they believe value-driven travelers may be willing to give up in exchange for a lower price.
The most important benefits are still included with these so-called business-lite or restricted fares, where, depending on the airline and aircraft type, you will still enjoy a fully flat bed with direct aisle access, luxurious bedding, gourmet food and wines, amenity kits and some priority access on the ground.
However, check the small print for anything you see labeled as "business lite," "business sale" or "business restricted." There may be some items you would expect to receive as a cash-paying business-class passenger that aren't included with this fare class — or only available for an additional fee.
Related: A terrible business-class trend is spreading in Europe. Let's hope it doesn't come to the US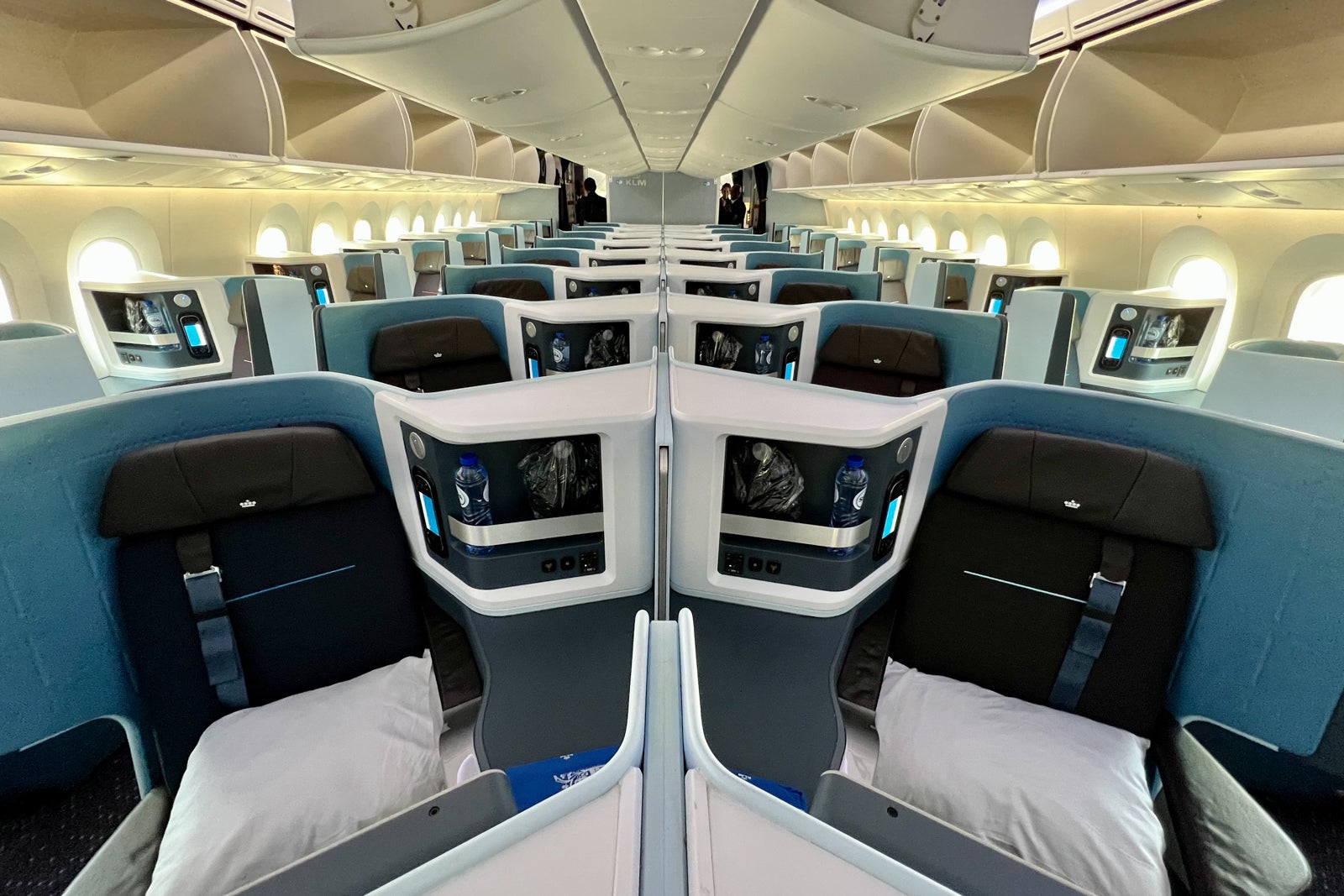 These unbundled items differ from airline to airline but can exclude:
Advance seat selection
Lounge access
The ability to upgrade to first class using miles
Chauffeured drives at the origin or destination
Comparable earning rates
Checked baggage
As an example, Qatar Airways offers a "Lite" option in its slate of business-class fares, and the chart below details how it differs from others.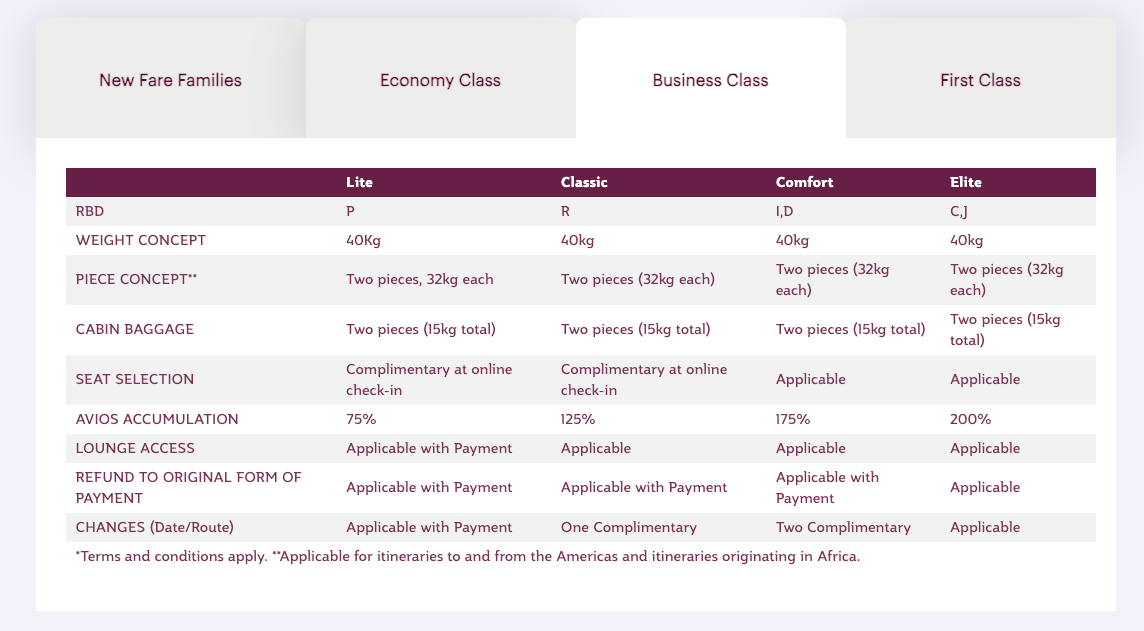 As you can see, you'd need to pay for lounge access, would earn fewer Avios and miss out on a complimentary change to your ticket.
Which airlines sell business-lite fares?
Major airlines currently offering these types of fares include:

Don't regular business-class fares come with restrictions, too?
As you might expect, these business-lite fares also carry refund restrictions and fees for date or route changes. This is similar to regular business-class tickets, where you will be encouraged to buy up to a more flexible fare that will be significantly more expensive but should provide refunds and free changes if you believe your plans might change.
What makes business-lite fares noticeably different from regular business-class fares is that they exclude several perks of the airport and onboard experience that you would expect to enjoy when flying in a premium cabin.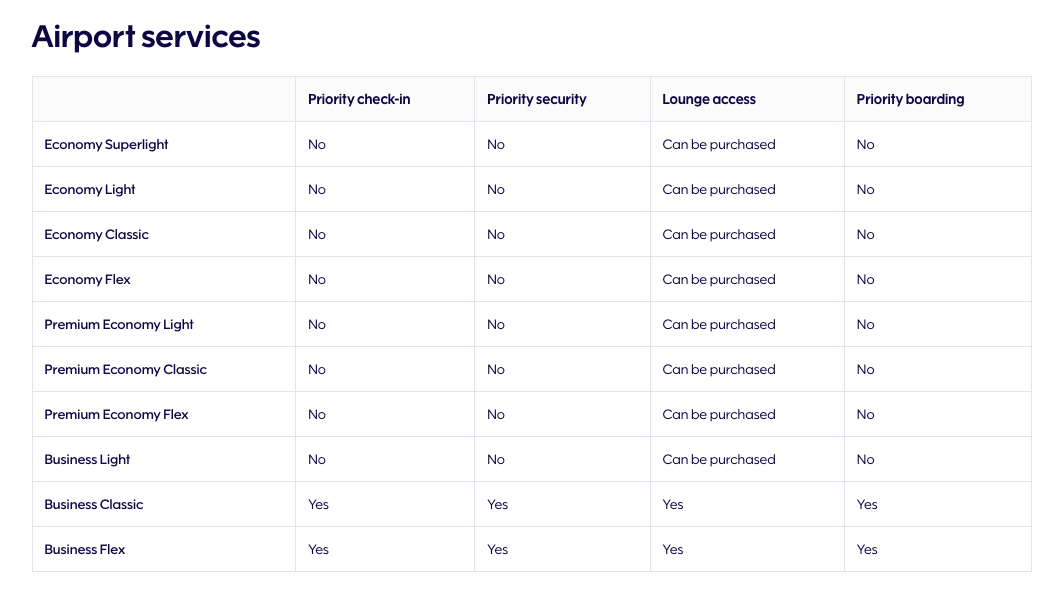 Related: What airline fare classes tell you about your ticket
Should I book business-lite fares?
Of course, there's a reason these restricted tickets exist. Travelers may be willing to accept fewer perks for a lower price.
Suppose you can find a restricted fare that's significantly cheaper (by at least 20%) than a regular business-class ticket. In that case, it can be a savvy way to travel comfortably without breaking the bank. If you can live without selecting your seat until online check-in, for example, there may be no need to pay for a more expensive fare.
If lounge access is not included in a business-lite fare, you may be able to put some of the savings toward purchasing a single-entry lounge pass or booking through a program like Priority Pass.
While it may feel a bit cheap to pay for items like these out of pocket on the day of travel, you'll still come out ahead if you save $500-plus on your business-lite fare.
Note that the decision can be even easier if you have airline elite status, since you may be able to cancel out some of the restrictions imposed on business-lite fares. Depending on the airline, this could include seat selection and free checked bags.
If you hold the relevant status, consider these restricted business-class fares to maximize your travel.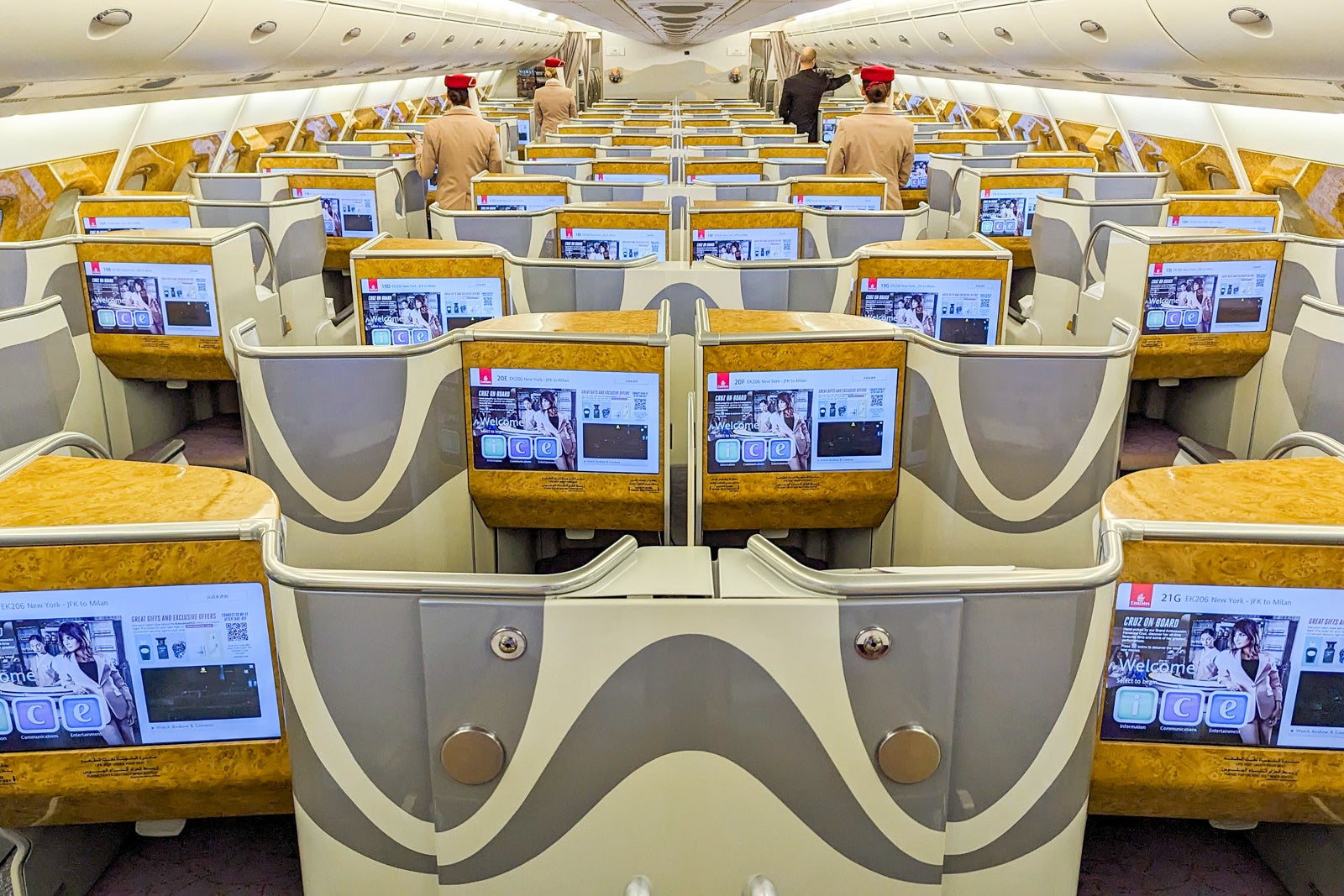 How can I avoid business-lite fares?
Only a handful of major airlines offer these business-lite fares. So, if you are flying on a route with multiple carriers competing for your business, you may find a regular fare with all the luxuries you would expect from international business class.
While a restricted business-lite fare should be significantly cheaper than competitors' regular business-class fares, in my many searches over the years, I have found them to only be marginally cheaper than competitors' regular tickets. In fact, prices for "full" business class on the airline offering these restricted fares are usually higher than competitors' — though this is limited to a handful of airlines, like Finnair and Qatar Airways.
Fortunately, points and miles redemptions typically include everything you would expect with a standard business-class fare.
If you are looking to redeem your points and miles for, say, Qatar Airways' award-winning Qsuite business-class seat, you won't be turned away from the airline lounges nor restricted from selecting the perfect seat whether you are traveling alone, with a partner or with the whole family.
Bottom line
In theory, business-lite fares make great sense. On a short overnight flight like from New York to London, I only want a flat bed and a decent pillow to try and nab some sleep. I would happily give up lounge access, seat selection, onboard meals and amenity kits for a much cheaper price.
The issue with these tickets is that they're often priced similarly to standard business-class fares — and thus too expensive to really tempt people to buy up from a lower fare class. These savings can be long forgotten if you are seated next to the bathrooms or toilets and turned away from a transit lounge between flights when you need a shower.
Fortunately, if you have elite status or are redeeming points and miles, you don't need to worry much about the restrictions of business-lite fares — for now.