How much will your next flight or hotel stay redemption cost?
Well, that depends on whether your program of choice uses dynamic pricing or more traditional (published) award charts.
Frequent flyer programs have been around for more than four decades, but recent years have seen a notable shift in how your award tickets and hotel stays are priced.
If you've heard the term "dynamic pricing" before but aren't sure what it means, here's a quick primer.
What is dynamic award pricing?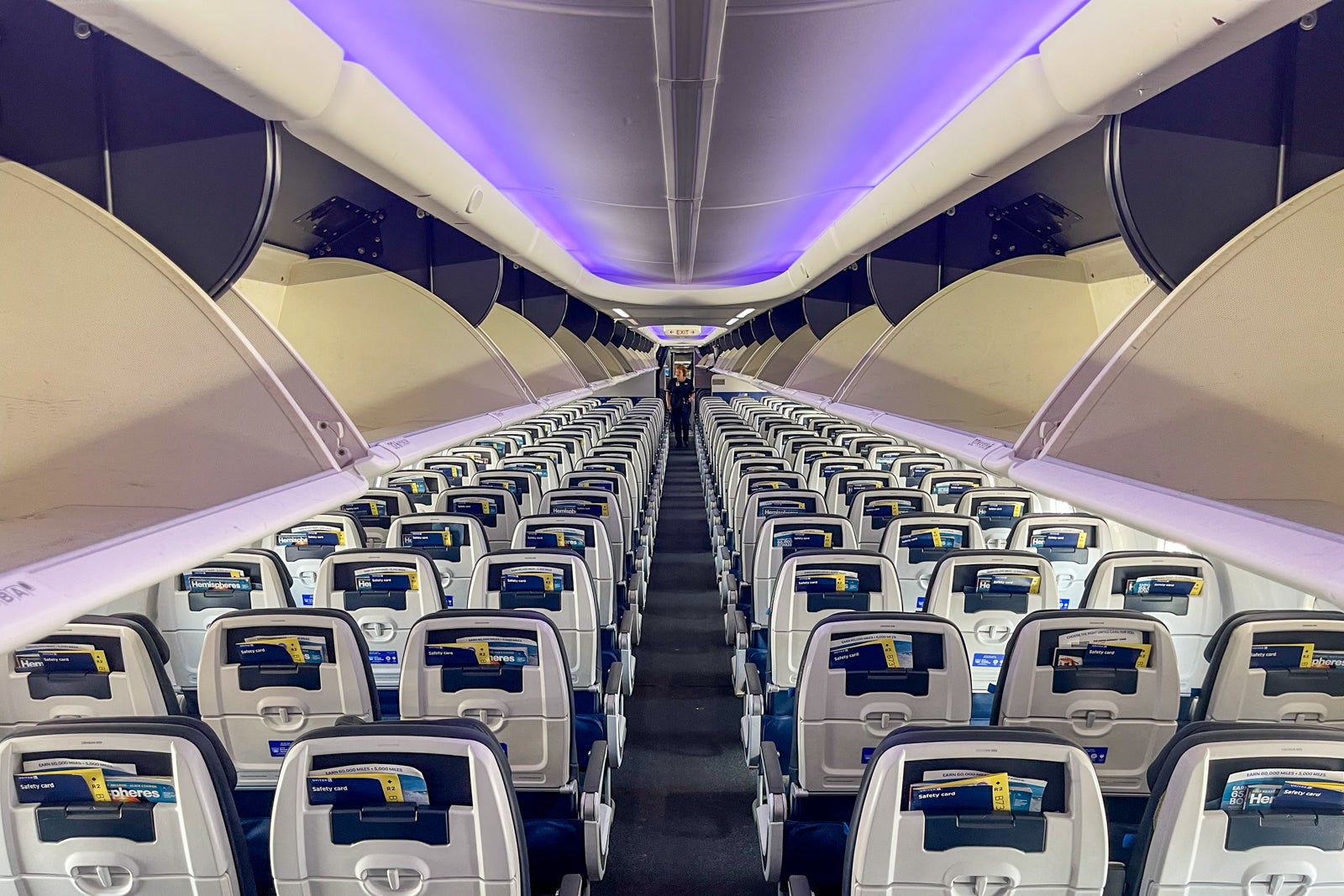 Some airline and hotel loyalty programs argue that because cash fares fluctuate significantly throughout a calendar year, offering all redemptions at fixed prices is not reasonable.
As a result, they price redemptions based on the equivalent demand for cash tickets. Pricing usually starts at rates you might see for standard and/or off-peak dates on award charts, but it can increase significantly during times of higher demand.
One can argue that dynamic pricing has some benefits. Most notably, it means that all seats or hotel nights can be made available for redemptions, rather than a limited number for programs that use award charts. This makes the points or miles in that program easier to use.
However, the biggest downside of dynamic pricing is that redemption rates can skyrocket during peak periods, so your points and miles can be worth far less than expected.
Unfortunately, there's no way of knowing how much a dynamically priced flight or hotel stay will cost until you search for a particular date. It could be 100,000 points or miles one day and 200,000 the next. And without published award charts, an airline or hotel chain could suddenly decide to increase award rates with little to no warning.
This makes it difficult to plan travel and save up the required number of points and miles for your redemption, as you could be within striking distance of a flight today and tens of thousands of miles short tomorrow.
Related: Dynamic pricing vs. fuel surcharges — which is the lesser of 2 evils for your next redemption?
Dynamic pricing in airline redemptions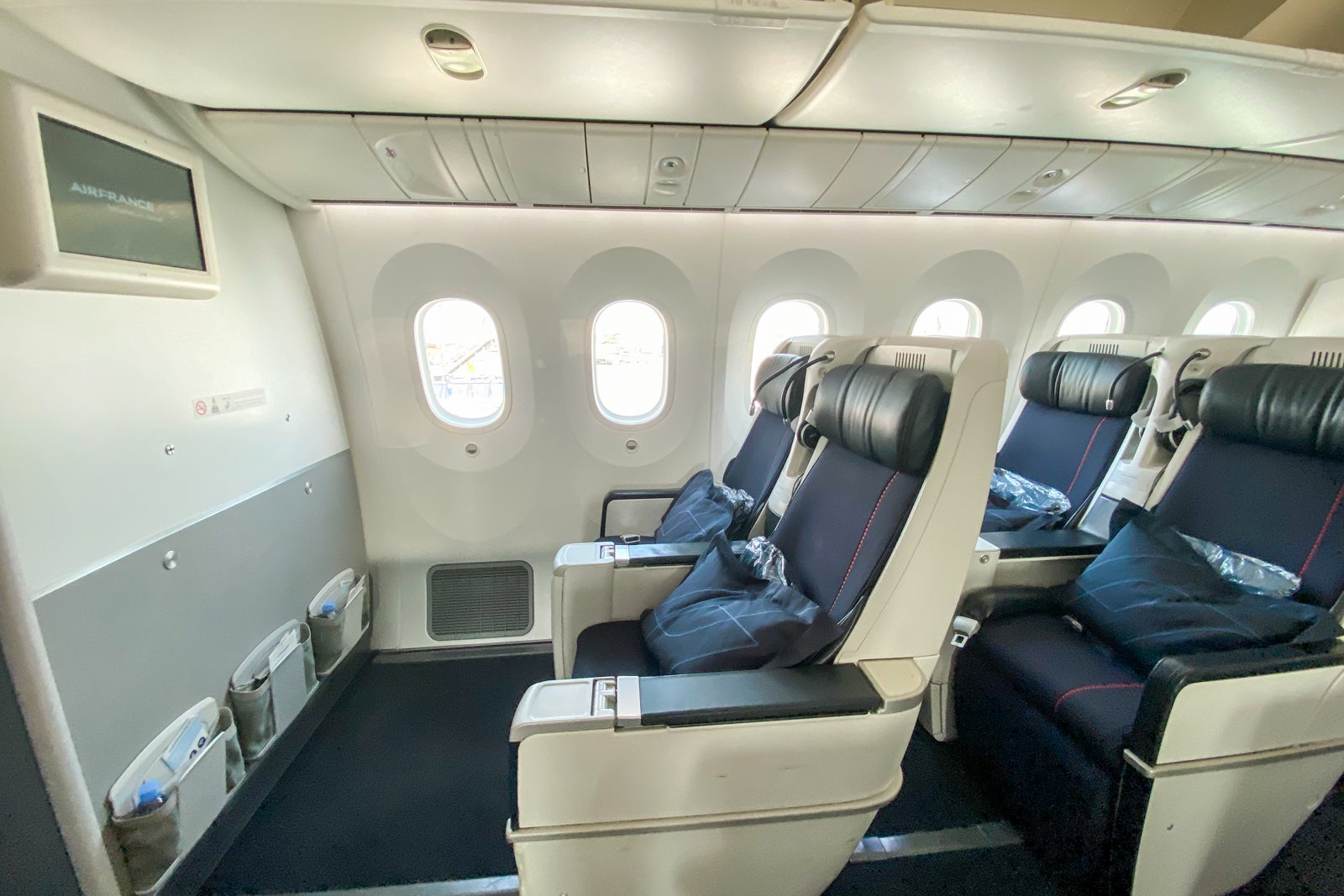 The following airline loyalty programs have largely adopted dynamic pricing for flights they operate themselves:
Let's look at the American Airlines AAdvantage program to show you how much pricing can change over the course of the year.
During the northern winter months, when there is less demand for flights to Europe, you can book business-class flights to Paris-Charles de Galle Airport (CDG) for just 78,000 AAdvantage miles each way, which is a solid deal.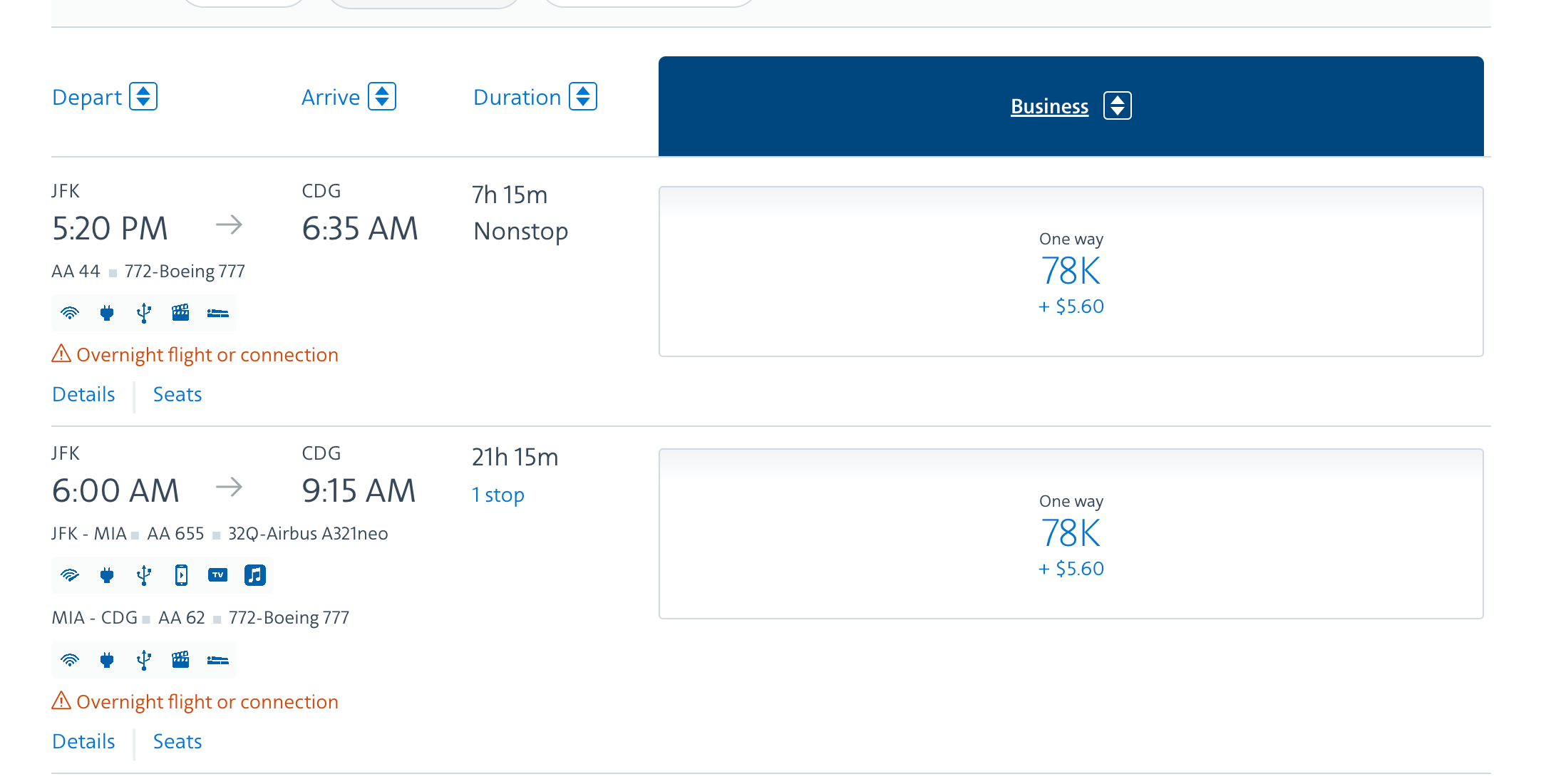 However, if you want to book just a few weeks in advance during summer, you can expect to pay a much higher price for the same flight.
Related: Good news, bad news: American Airlines keeps expanding dynamic award pricing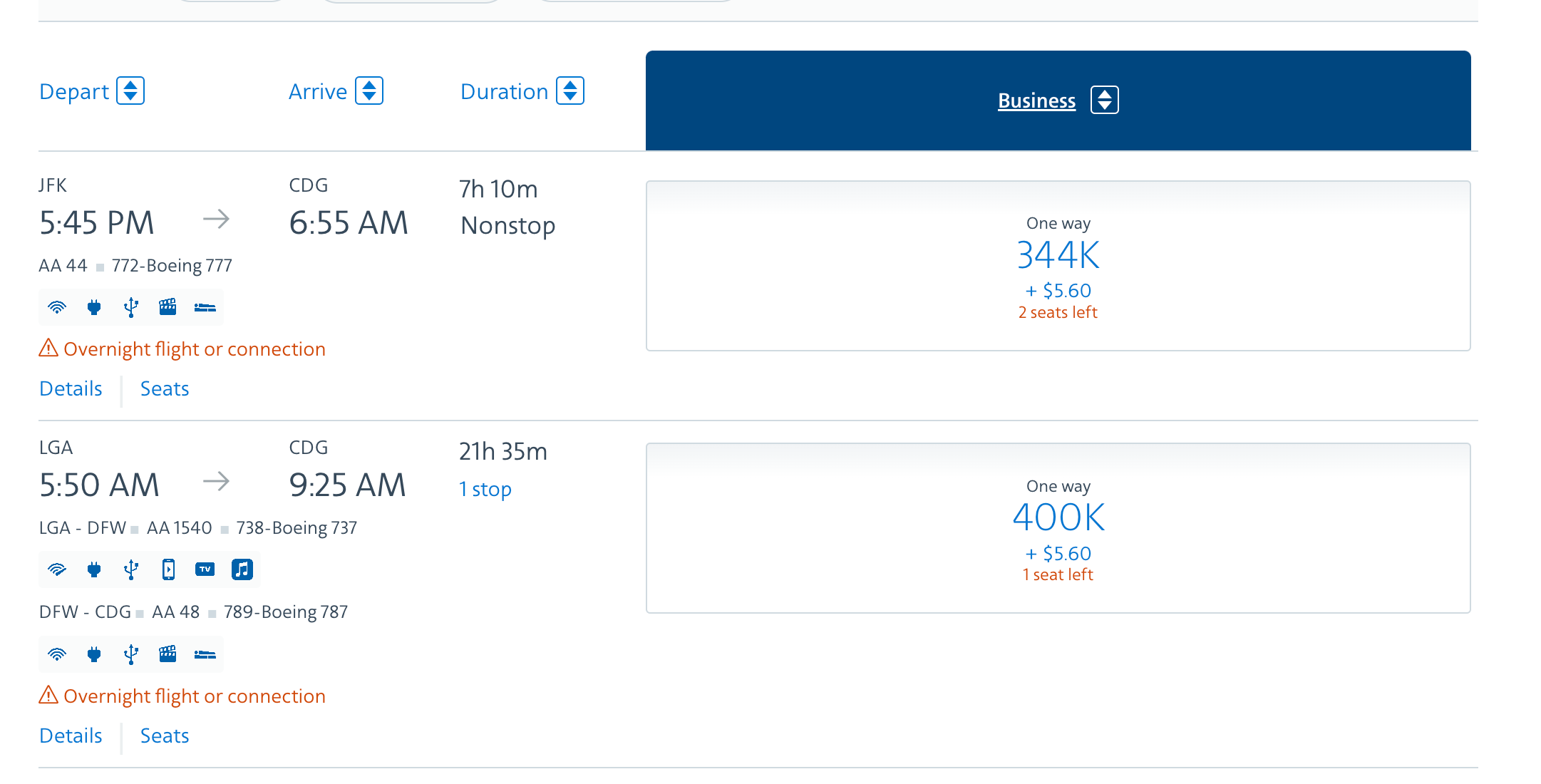 This is because American uses dynamic pricing, and the demand is much higher.
Dynamic pricing in hotel programs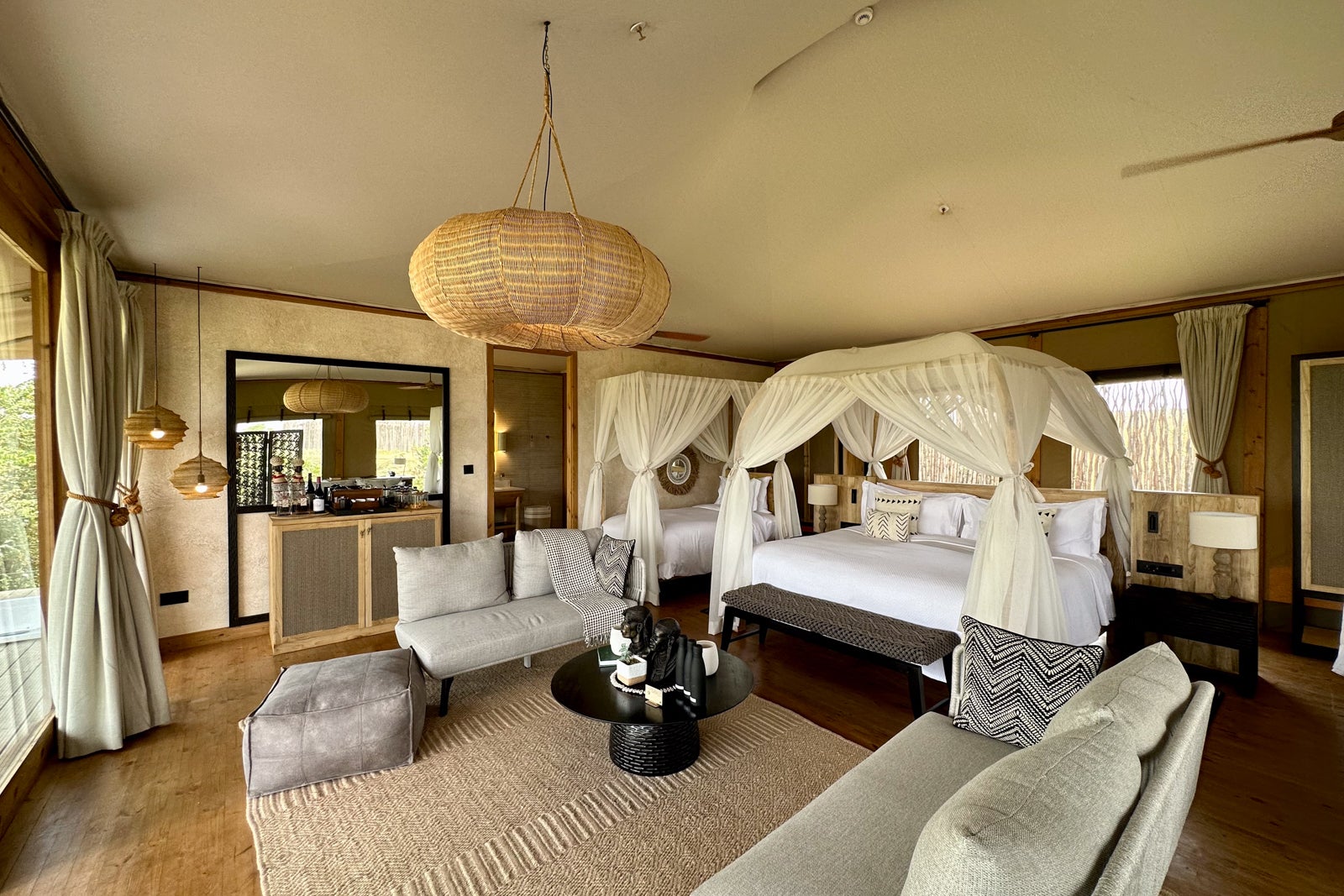 The following major hotel loyalty programs use dynamic pricing:
For example, the famous Royal Hawaiian, a Luxury Collection Resort in Waikiki has rooms available for 54,000 Marriott Bonvoy points in late January, when demand is lower. However, if you want to stay there on points over the New Year's Eve period, you will need to pay almost twice this price, at 98,000 points per night.
Related: Marriott's dynamic award pricing is live — here's what that means for travelers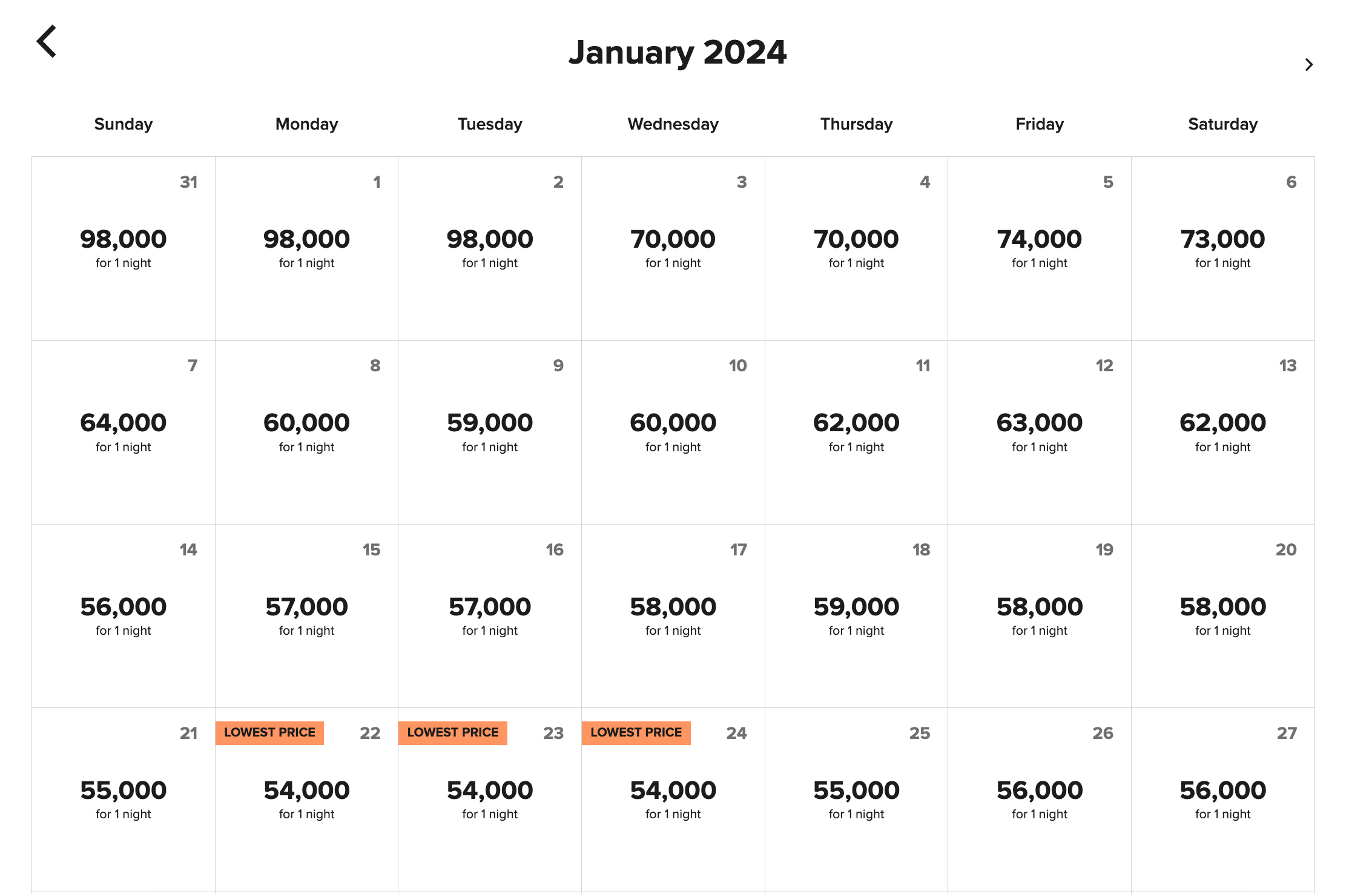 Which programs still use award charts?
Many airline loyalty programs have retained award charts, including:
These programs will generally use distance-based or zone-based award charts.
Distance-based award charts divide all flight distances into bands or categories, with prices based on the distance and class. For example, a flight up to 1,000 miles could cost 10,000 miles, while a flight that covers 1,001 to 2,000 miles could cost you 15,000 miles. You calculate the distance of the flight you want to book (using a tool like Great Circle Mapper) and then find the corresponding band or category to see the price charged.
Zone-based award charts allow you to fly from anywhere in one zone (for example, the United States) to anywhere in another zone (for example, Europe) for a defined price. A short flight like Boston Logan International Airport (BOS) to Dublin Airport (DUB) would cost the same as a much longer flight from Los Angeles International Airport (LAX) to Athens International Airport (ATH), so you can maximize your travel by taking longer flights within the zone pairs.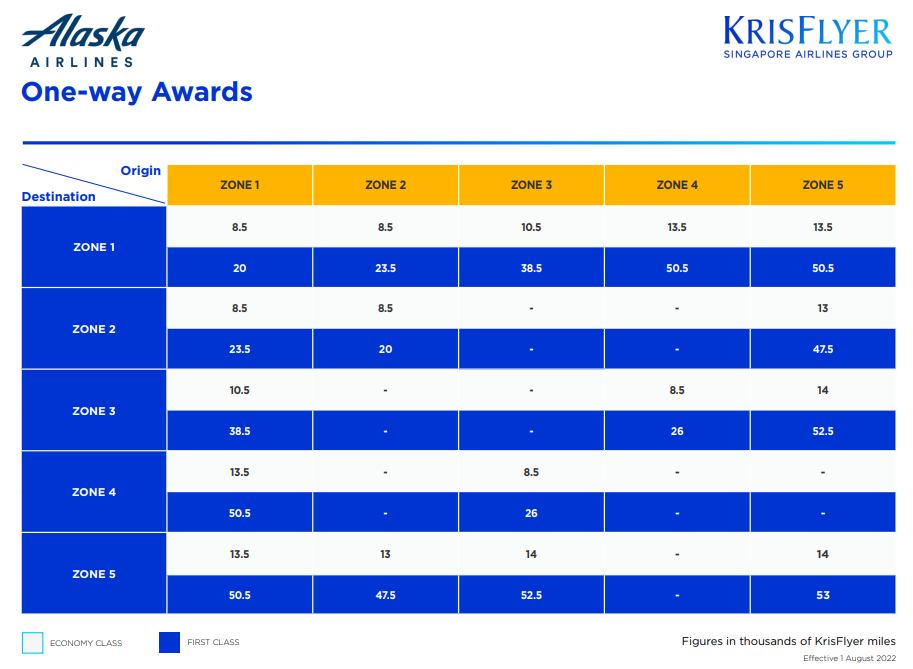 On the hotel side, World of Hyatt has retained award charts, classifying each participating property from Category 1-8. It also has a separate all-inclusive award chart, and while it does periodically update these categories, you nevertheless have a clear, published goal when crafting your strategy to earn enough points for your trip.
For both airline and hotel programs, even published award charts have some variation. There may be peak and off-peak dates, with higher prices on the dates with higher demand (like school holidays). In addition, some programs have restricted inventory for the lowest-priced awards but open up additional seats at higher levels once those seats have been booked. This is a great option for those willing to pay a little more to ensure they get the exact seat on the specific date they want.
However, one thing is typically true with published award charts: Assuming there's availability, members will always know what they will need to pay for their next redemption.
How to beat dynamic pricing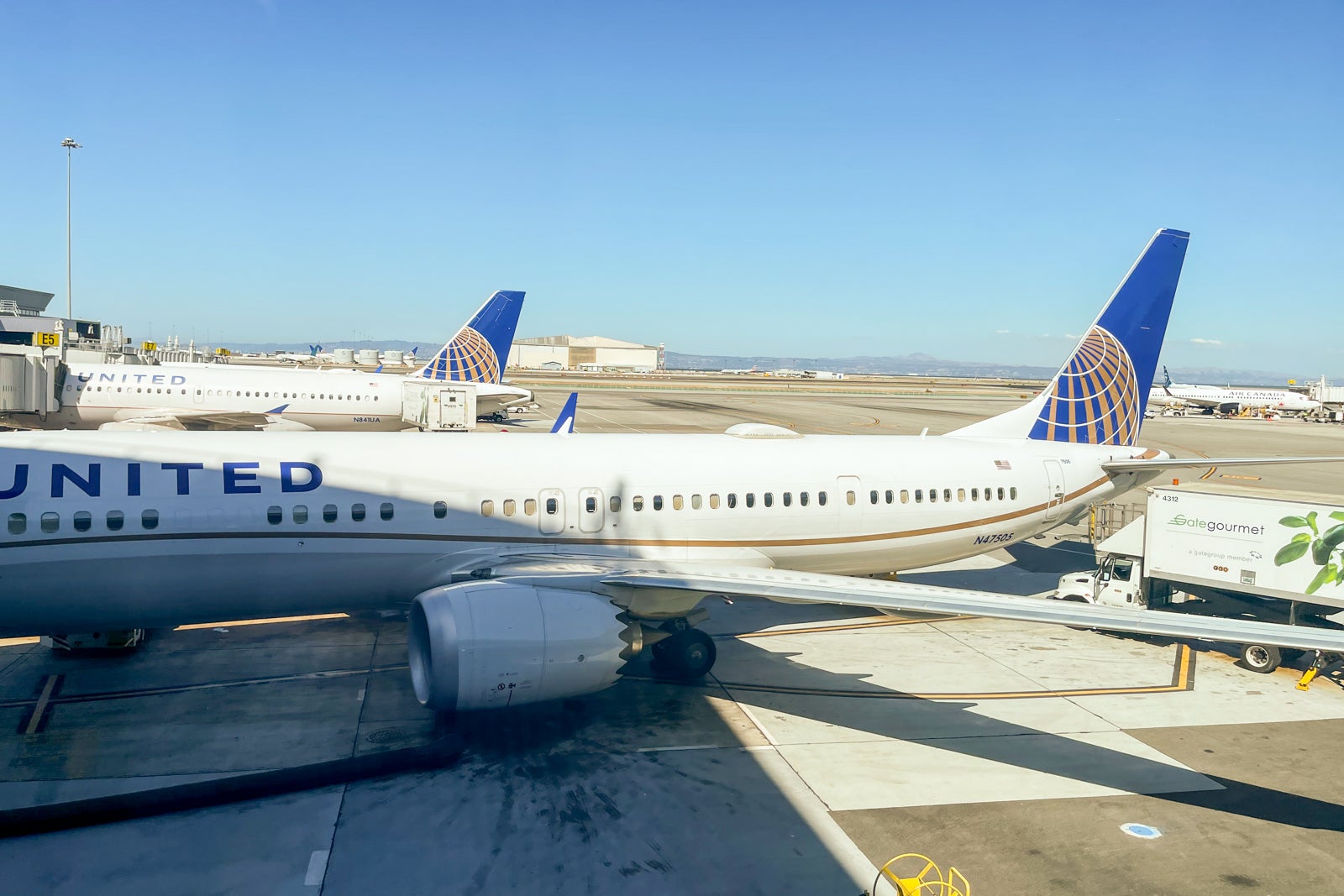 If you don't want any nasty surprises when you next search for an award flight or hotel night, there are several ways to beat dynamic pricing, including:
Check partner pricing to see if the award you want is available at fixed rates.
Book through a partner program instead.
Consider seasonal flights during the shoulder season.
Look for redemption specials.
Leverage credit cards or elite status perks that offer discounts on select awards.
For example, most Delta American Express cards offer at least 15% off Delta-operated award tickets, while many popular United credit cards offer effective discounts through their expanded award availability benefit.
Bottom line
Many airline and hotel loyalty programs have shifted to dynamic pricing models for using your points and miles. In short, this means the award price you pay can vary from day to day — sometimes by massive amounts.
Dynamic pricing can be a shock when a flight or hotel you are searching for is suddenly double (or triple) the price you were expecting. If you are traveling outside of popular times, you can still bag a bargain, but if you wish to travel during peak holiday periods, you might be charged much more for the privilege.
By understanding this pricing approach — and familiarizing yourself with ways to beat it — you can be well on your way to making the most of your travel rewards.