Editor's note: This post was updated with new information.
Maui was hit hard by devastating wildfires fueled by hurricane-force winds. The fires caused catastrophic damage. Heartbreakingly, they are the deadliest the U.S. has experienced in many years.
The worst fires occurred in West Maui, as the historic area of Lahaina was completely destroyed by flames that are still only 90% contained. According to the Maui County Emergency Management's most recent alert, a fire in the Upcountry area of Kula is now 80% contained.
On Thursday, Aug. 17, Hawaii Gov. Josh Green addressed the growing community concern about ensuring the economic well-being of Maui and the state, emphasizing the importance of travel during a news conference. Regular daily update videos on the disaster recovery are also being posted to the governor's Facebook page.
"Like we saw in the pandemic, decisions we made can affect everyone across the islands. So what we're saying now is travel should not be to West Maui. But the other parts of Maui are safe," Green said. "And the rest of the state, of course, is also safe."
"I'll be making a much broader announcement and have a broader discussion about this on Friday [Aug. 18] in a statewide address. But we want people to travel to the state to the extent that they're not impacting the hard work that these extraordinary people are doing (supporting disaster recovery)," the governor said.
Last week, President Joe Biden signed an emergency disaster declaration for the state of Hawaii, and the Federal Emergency Management Agency is coordinating recovery operations.
Given Maui's popularity as a vacation destination, numerous would-be tourists likely have upcoming trips scheduled. Given the scale of the disaster on the island, they now need to make some decisions about their upcoming plans to visit to allow the island to focus on recovery efforts.
Here's what to know if you have an upcoming trip to Maui.
Is it safe to travel to Maui right now?
It is currently not safe to travel to West Maui due to the multiple uncontained wildfires and evacuation orders that are in place. Still, other areas of Maui have been declared safe by the governor and are open for travel. 
Hawaii Tourism Authority released an updated travel advisory after Green's press conference.
"In alignment with Governor Green, the Hawai'i Tourism Authority urges visitors to refrain from going to West Maui (including Lāhainā, Nāpili, Kāʻanapali, and Kapalua) as a means of respect to the people and places that have been lost in Lāhainā during this devastating tragedy.
The August 13 emergency proclamation remains in place, with all nonessential travel to West Maui being strongly discouraged through the month of August.
The impacted area of Lāhainā remains off-limits to the public as the search and recovery efforts continue.
We encourage travelers to consider visiting other areas of Maui (including Kahului, Wailuku, Kīhei, Wailea, Mākena, Pāʻia and Hāna), or other islands such as Kauaʻi, Oʻahu, Lānaʻi, Molokaʻi and Hawaiʻi Island."
Even when it is safe to travel to West Maui again, that part of the island will have limited resources and infrastructure.
Residents and visitors with upcoming travel bookings are encouraged to check with their airline for any flight changes, cancellations or assistance with rebooking.
When might it be OK to travel to Maui?
At this time, it is unclear when West Maui will reopen, but the devastation to historic Lahaina is very substantial. As a result, disaster recovery operations will likely be very lengthy.
The Hawaii Tourism Authority released an updated statement last week that also included a section devoted to common questions and answers.
"Hotels in West Maui have temporarily stopped accepting bookings of future reservations," the statement reads. "At this time, many hotels are housing their employees and families until the fires in West Maui are fully contained and travel on the roadways is safe. These same hotels are preparing to house evacuees and first responders working on disaster recovery."
"While efforts are underway to restore basic services, like power and communications," the statement continues, "visitors are encouraged to refrain from attempting to reach West Maui accommodations for reservation adjustments until the situation improves."
Travel to the other Hawaiian Islands, like Kauai, Oahu, Lanai and the Big Island, is not affected at this time, according to the Hawaii Tourism Authority. The group recommends the following: "Visitors who have travel plans to West Maui in the coming weeks are encouraged to consider rescheduling their travel plans for a later time."
Based on the updated information shared by the governor on Thursday night and the statement released by the Hawaii Tourism Authority, they are encouraging travelers to consider visiting other areas of Maui. Such areas include Kahului, Wailuku, Kihei, Wailea, Makena, Paia and Hana.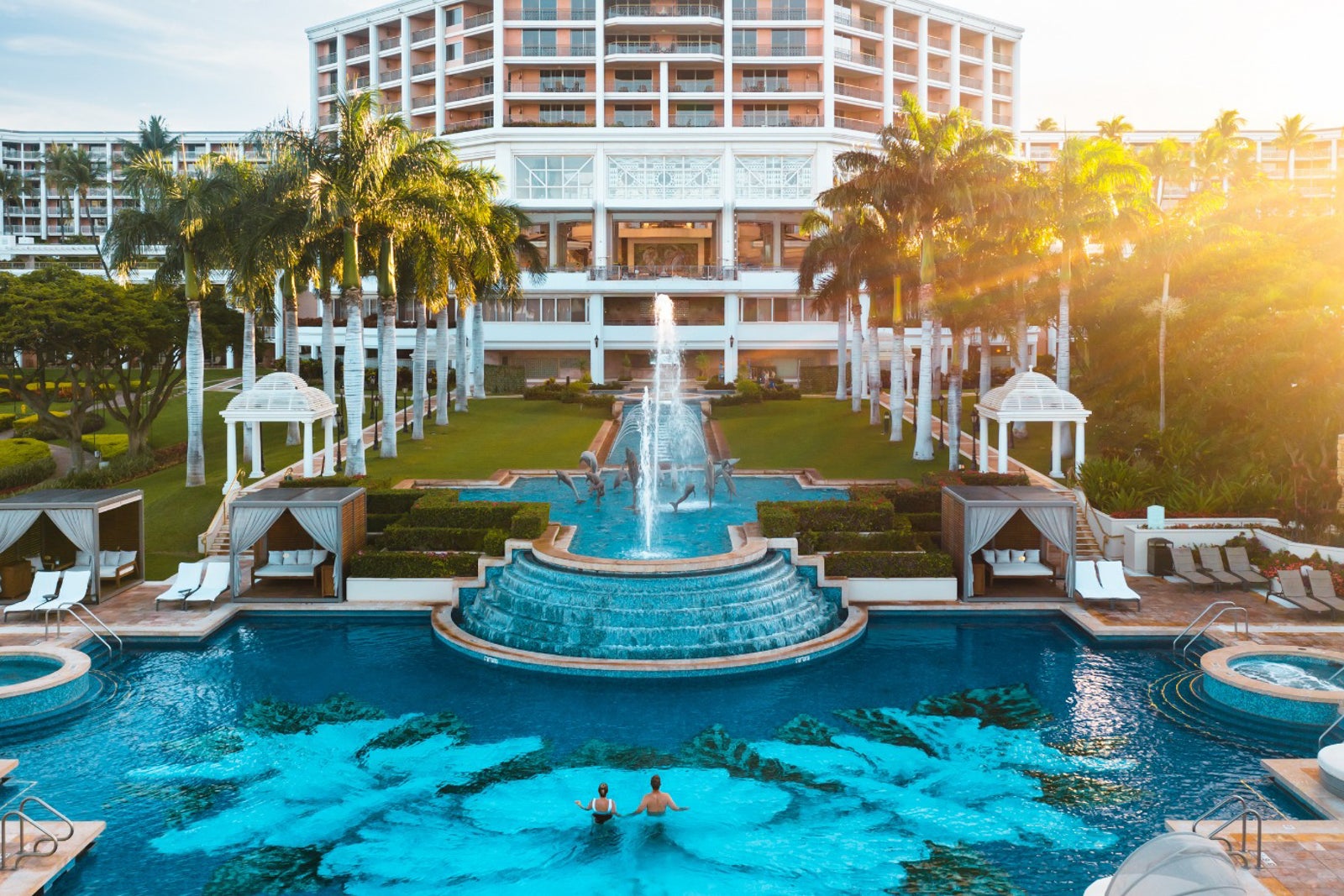 Some hotels in other parts of the island, such as the Grand Wailea, a Waldorf Astoria Resort, have posted updated statements on their websites.
"We wanted to inform you of the latest updates from our team at Grand Wailea regarding the tragic wildfires on Maui. Our thoughts are with all of those who have been impacted. Grand Wailea remains open as the Wailea area was unaffected by the fires, and both the Governor of Hawai'i and Mayor of Maui have stated that Wailea hotels and other hotels in unaffected areas will continue to operate and welcome guests."
"With tourism as the major driver of the Maui economy, now more than ever, it remains the best way to show support to the community – As Governor Green has stated, 'We want to protect all people on Maui. It would be catastrophic if no one traveled to the island.'"
Is it safe to travel to the other Hawaiian islands of Kauai, Oahu, Molokai, Lanai, and Hawaii Island?
Travel to the islands of Kauai, Oahu, Molokai, Lanai and parts of the Big Island are not affected at this time in terms of safety. However, there may be some near-term capacity issues with so many tourists trying to relocate from Maui and even Maui residents seeking shelter on the other islands.
Last week, there was a wildfire near the Mauna Kea Resort area on the Kohala Coast of the island of Hawaii that has since been contained, and restrictions have been lifted, according to local news reports.
If you have a trip planned to another Hawaiian island, operations are likely currently unaffected. However, contact your hotel or check its website or social media channels for any updates should the situation change.
Additionally, be aware that while statements from officials say other Hawaiian islands are open and available for tourism, there is a sentiment among some Hawaiian residents that now may not be the time to vacation in the state. The area is grappling with this tragedy and working to support Maui with the resources and infrastructure that it needs.
Airlines allowing changes to Maui flights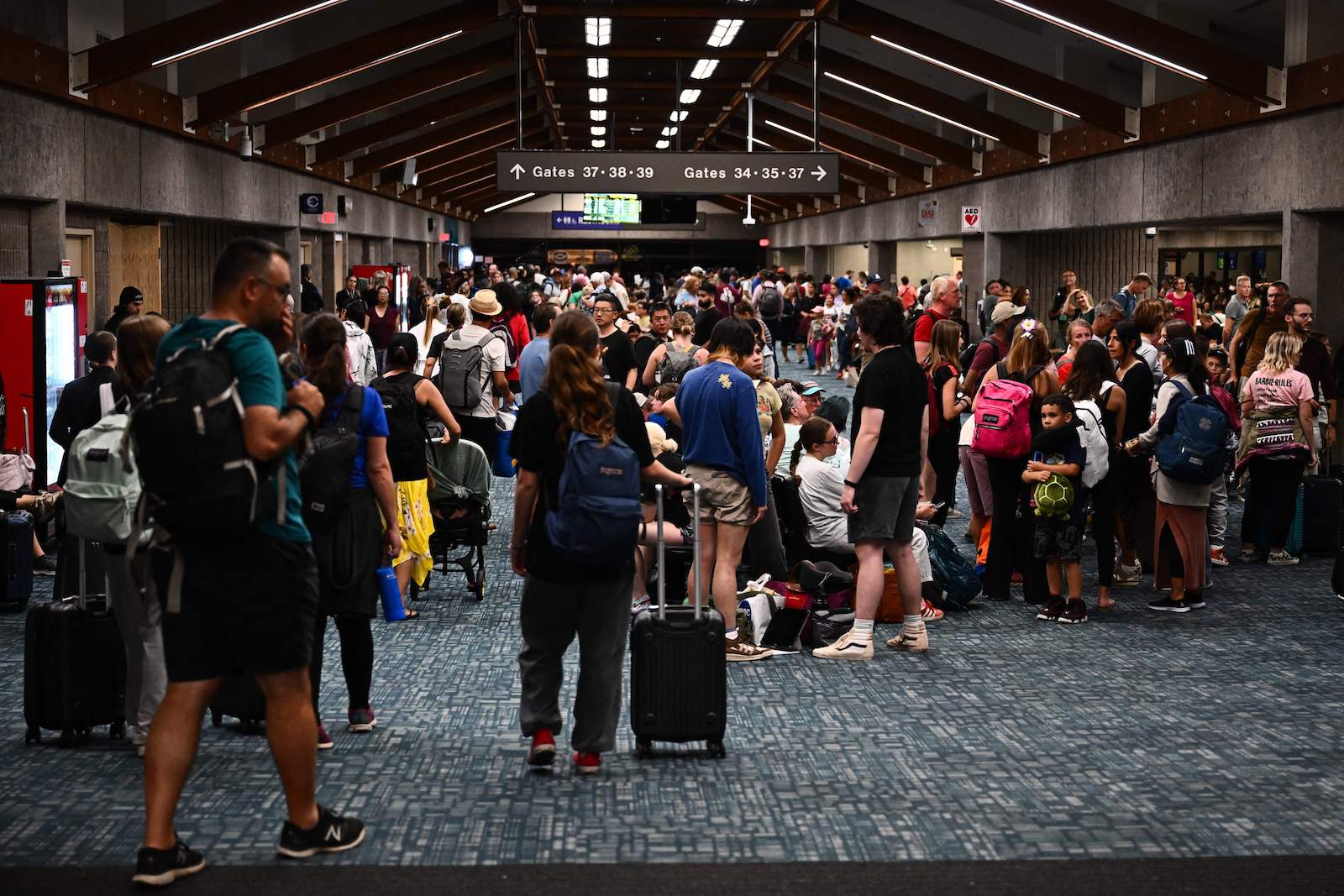 In the latest update from the Hawaii Tourism Authority, 46,000 residents and visitors have already been flown off the island since the fires began last week. If you have a flight to Maui booked in August or September that you wish to change, you are encouraged to contact your airline and revise your travel plans if needed. The airlines have all updated their travel waiver policies, with some extending dates into September or November.
Alaska Airlines
Alaska Airlines has instituted a flexible travel policy for guests who would like to change or cancel flights to/from Maui. Currently, they are processing changes if your ticket was purchased prior to Aug. 11, 2023, and your plans are between now and Aug. 31.
American Airlines
American Airlines passengers can change their flights to, through or from Kahului Airport (OGG) at no cost for tickets bought by Aug. 9 for travel originally scheduled through Sept. 16.
New flights must be booked for travel between Aug. 9 and Nov. 18 for the same cabin and origin/destination cities. Alternatively, passengers can cancel their originally scheduled trips and request a refund. This only applies to flight changes made by Sept. 16 for travel completed within one year of the original ticket date.
Delta Air Lines
Delta has issued a change policy specific to flights in or out of OGG. The fare difference will be waived when rebooked travel occurs on or before Sept. 16, 2023, in the same cabin of service as originally booked. A fare difference may apply when the waiver is class-to-class restrictive and the original booking class is not maintained in the rebooked itinerary. There are additional conditions and restrictions listed as well.
Hawaiian Airlines
Hawaiian Airlines travelers can reschedule their flights at no cost for flights in and out of OGG between Aug. 9 and Dec. 15, 2023, to new dates. There will be no change fees or fare differences on the same city pair for travel and the same cabin of service.
Tickets can be booked for new travel to/from the following airports: OGG, Ellison Onizuka Kona International Airport (KOA), Hilo International Airport (ITO), Daniel K. Inouye International Airport (HNL) and Lihue Airport (LIH). However, tickets must be rebooked into the same compartment (Main Cabin or Business Cabin) by Sept. 1, 2023; travel must occur between Aug. 9 and Nov. 16, 2023, or between Nov. 29 and Dec. 15, 2023, HST. The airline notes that itineraries with travel outside these periods would not be eligible for a waiver of a fare difference.
Alternatively, these travelers can cancel their flights in exchange for a future flight credit, expiring one year from the original date of purchase. Those with flights booked to/from OGG between Aug. 9 and Sept. 15, 2023, can also request a refund. The request must be submitted by Sept. 1, 2023.
Hawaiian has increased the number of flights overnight to help people get off the island. Hawaiian's CEO, Peter Ingram, announced that the airline is offering reduced $19 Main Cabin fares out of Maui to other islands in order to facilitate urgent travel needs, as reported by local news.
Southwest Airlines
Southwest Airlines customers with reservations to, from or through OGG between Aug. 9 and Sept. 16, 2023, can rebook in the original class of service or travel standby for free; this is as long as the new travel falls within 14 days of their original date of travel between the original city pairs.
Additionally, these customers can change their original departure or arrival flight to any of the below Hawaii airports without charge:
United Airlines
United Airlines is allowing travelers to reschedule trips and will waive change fees and fare differences for trips originally scheduled into Maui through Sept. 16, 2023. You can then alter your plans to travel by Nov. 18, 2023, at no additional cost to one of these airports:
If your new trip is after Nov. 18, 2023, or is to a different destination, United will still waive any change fees, but you might have to pay a fare difference depending on the flight. Alternatively, if you cancel or don't take your trip, you can request a full refund.
What to do if you have a hotel or an Airbnb booked in Maui
Most of West Maui is still without power and has limited phone service, so you may not be able to contact your hotel directly to cancel your reservation. It is recommended to call the central reservations number for your hotel company. If you are unable to reach the hotel, your next best option is to monitor your specific hotel's social media channels and websites for any updates.
According to the latest statement released by the Hawaii Tourism Authority, hotels in West Maui have temporarily stopped accepting bookings of future reservations. Hotels are being used to house their employees and families, evacuees and first responders working on disaster recovery — well more than 1,000 people so far, with more to come.
Additionally, vacation rental owners and operators and anyone with available space are encouraged to make these accommodations available to temporarily house displaced West Maui residents. Since Monday, Aug. 14, the state has offered a referral program to make those connections possible to support West Maui residents in need of housing, according to the Hawaii Tourism Authority statement.
Hotels in the Kaanapali area have now updated their websites with further guidance. The Sheraton Maui Resort & Spa added an alert that the hotel is closed due to the extended power outage in the area. The Hyatt Vacation Club at Ka'anapali Beach posted that the area could be without power for weeks and that visitors are being asked to leave due to limited resources on the island.
If you booked a chain hotel directly, you can work with the corporate 1-800 number to alter your plans. If you booked through a third-party online travel agency or aggregator like Expedia or Travelocity, it's important to understand the cancellation policy. The OTA still owns your reservation prior to your travel, so contacting the hotel directly will likely result in you being referred back to the OTA or travel portal for assistance.
For those travelers who booked accommodations with Airbnb, the company has activated its "Extenuating Circumstances Policy" for parts of Maui. Eligible guests with reservations will receive a full refund, and both hosts and guests can cancel bookings penalty-free, the company said on Wednesday.
Will your credit card or trip insurance cover changes?
Generally, trip cancellation and trip interruption insurance will cover nonrefundable expenses, such as airfare, accommodation and activities, if you need to cancel your trip (or the remainder of your trip) due to a natural disaster like the wildfires. However, credit card insurance policies can vary, so check the benefits guide for the card you used to book your airfare for specific exclusions.
Also, note that you must have booked your trip before the natural disaster starts in order to be covered. This means that if you booked a new trip today, it likely wouldn't be covered due to the wildfires already being labeled a declared emergency.
If you need to file a trip cancellation or interruption claim:
Check your credit card's benefits guide to see if you are eligible for coverage and what the limits are.
Call your credit card's benefits administrator, or start a claim online.
Determine which documents you need to collect.
Submit the documents within the required timeline.
"Many travel insurance policies can cover travelers who need to cancel or interrupt their trip due to a natural disaster, such as the Hawaii wildfires," Steven Benna, marketing manager for Squaremouth Travel Insurance, told TPG. "This can include cancellation coverage for travelers who are unable to travel because their destination is uninhabitable or under a mandatory evacuation due to the fires, as well as interruption coverage for travelers whose trips are cut short."
"However, travel insurance is designed to cover unforeseen events," he added. "In order for coverage to be available, the traveler must have bought their policy before the fires began."
Depending on the needs of your trip, sites like InsureMyTrip and Squaremouth allow you to shop for plans that may fit your travel needs and compare coverage and pricing for multiple policy options at once.
Various membership associations, such as USAA, AAA and Costco, also offer travel insurance policies for purchase. Typically, these organizations partner with a specific provider, so you may want to compare the policies offered through the organization with other policies to get the best coverage for any future trips.
There's also a type of coverage referred to as "cancel for any reason" coverage. You might only get 75% of the trip cost back, so depending on the trip, it might not be worth the hefty premium.
Related: 4 times your credit card's travel insurance can help with travel woes, and 7 times it won't
What to do if you have a cruise to Hawaii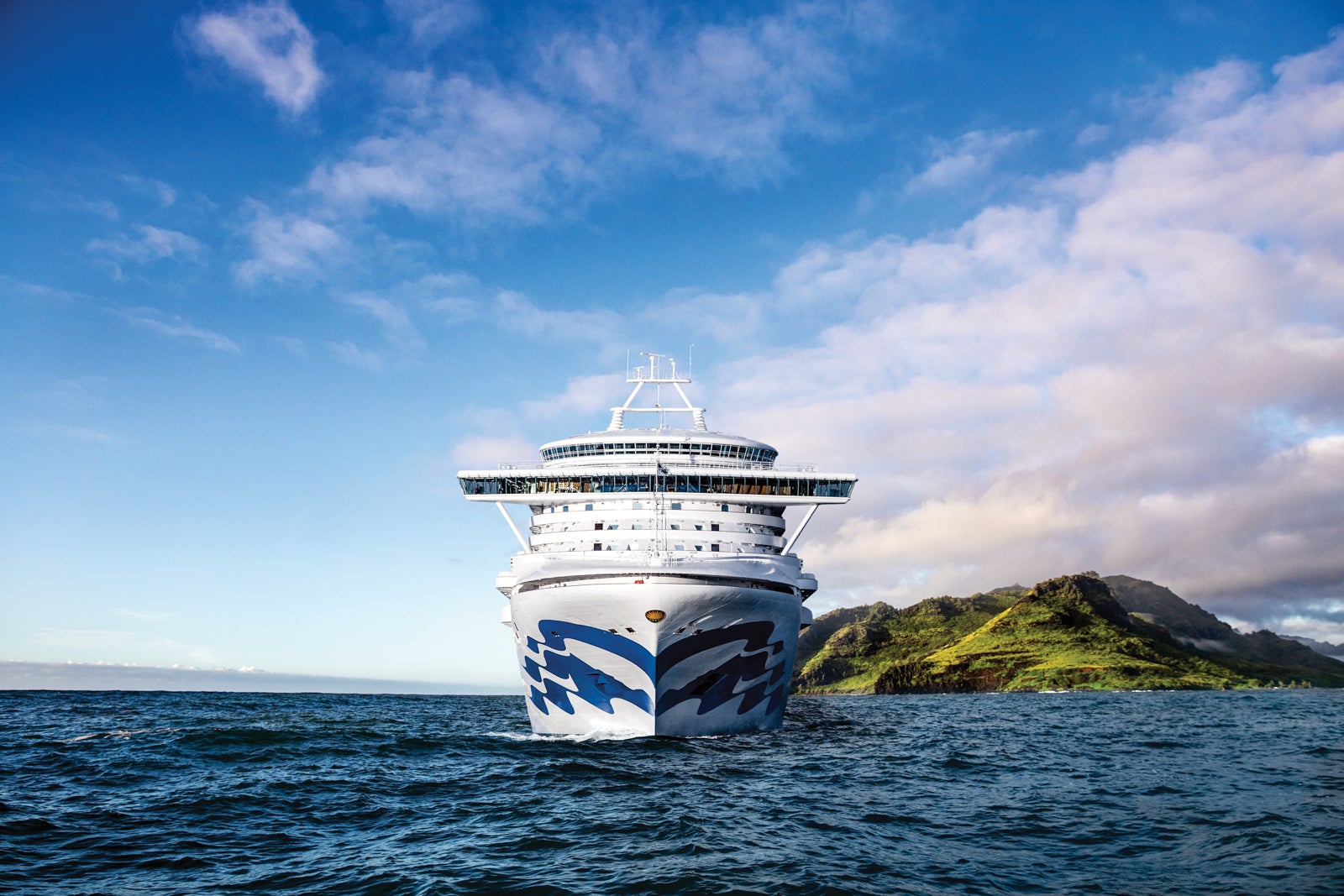 For cruise passengers, it's important to understand the cancellation or rebooking policy for the specific cruise line you will be traveling on.
Cruise lines might reroute to avoid Maui and affected areas. Per the terms of the cruise contract to which you consent before sailing, cruise lines do not owe you compensation if they alter your itinerary. If changes are made, you will be refunded for any shore excursions you booked through the cruise line that were to take place in the ports you're skipping. (Check with your tour provider directly if you've booked a third-party excursion.)
TPG's guide on what happens if a cruise gets canceled is the next place to refer to for guidance if you receive notice that your cruise is canceled.
A spokesperson for Norwegian Cruise Line shared this statement with TPG regarding Pride of America, its Hawaii-based cruise ship that sails weekly on a seven-night all-Hawaii cruise from Honolulu:
We are deeply saddened to hear about the wildfires currently impacting the town of Lahaina in Maui. We have a very special relationship with the people and islands of Hawaii as we sail to the beautiful state year-round. It is a magical destination and one that is highly sought out by our guests for its natural beauty, culture and unparalleled experiences. We are closely monitoring the situation in Maui, impacting the west side of the island, opposite the Kahului Harbor, where we call. At this time, there is no impact on our scheduled itineraries. As always, our top priority is the safety and security of our guests and crew. We will communicate further updates as appropriate.
Princess Cruises offered the following statement:
Given the severity of these fires and their significant strain on local resources, Emerald Princess will cancel her scheduled call to Maui (Lahaina) on Monday, August 14, and will instead call to Kona.

As we continue to monitor the situation, we are actively reviewing the itineraries of our upcoming voyages. If any adjustments need to be made to our published itineraries, we will advise guests and our Travel Advisor partners.
Related: What happens if my cruise line changes my itinerary or ship?
How to help support Maui's recovery efforts

In collaboration with the Hawaii Community Foundation, state leaders and nonprofits, the Maui Strong Fund is accepting donations to assist with recovery and relief efforts.
"The Maui Strong Fund was created to provide community resilience with resources for disaster preparedness, response, and recovery," according to the Hawaii Community Foundation. "The fund is currently being used to support communities affected by the wildfires on Maui," with 100% of funds being distributed for community needs.
TPG and Lonely Planet have teamed up to donate $25,000 to the Maui Strong Fund, and if you also want to help, you can learn more about the organization and donate here.
Aloha United Way has established a Maui Fire Relief Fund on its website, and 100% of the proceeds are directed to Maui United Way. The organization's partner agencies — such as the Maui Food Bank, the American Red Cross and The Salvation Army — are distributing relief funds according to the community's most urgent needs.
Donating miles or cash via airlines
Hawaiian Airlines has updated its website with a message allowing loyalty members to donate HawaiianMiles, which will be used to transport volunteers and staff to Maui. Up to 30 million miles in donations will be matched by the airline for the month of August. You must log in to your account to donate.
American Airlines is also supporting the American Red Cross' disaster relief efforts, and American Airlines AAdvantage members can earn 10 AAdvantage bonus miles for every dollar donated to the Red Cross via its microsite. (Note there's a minimum donation amount of $25.)
Alaska Airlines has contributed 5 million miles to Kanu Hawaii and Maui Rapid Response, which are leading the efforts to relocate displaced Maui residents while they work to rebuild. Alaska Airlines will match the first 1 million miles donated by Mileage Plan members through Aug. 31. Donate miles to Kanu, Hawaii.
Bottom line
This is a devastating, life-altering event for the people of Maui. The most important things to consider right now are the safety of everyone on Maui and efforts to help those affected by the disaster, both by considering tangible donations and allowing space and time for relief and recovery efforts.
Now that local government officials have released updated travel guidance, only West Maui communities are off-limits. Other areas of Maui are open and accepting guests.
Based on the updated information shared by the Hawaiian governor on Thursday night and the statement released by the Hawaii Tourism Authority, the economy would suffer without tourism in the Hawaiian islands; they are encouraging travelers to consider visiting other areas of Maui, including Kahului, Wailuku, Kihei, Wailea, Makena, Paia and Hana.
Related reading:
Additional reporting by Caroline Tanner, Matt Moffitt, Erica Silverstein and Meghna Maharishi.