As a United Airlines Premier 1K member, I only received two Complimentary Premier Upgrades to first class in 2022 despite taking 26 CPU-eligible United flights.
With upgrades being so rare, my pursuit of discounted air tickets hasn't aligned well with United's upgrade waitlist. That's because the waitlist prioritizes upgrading travelers in the most expensive coach seats.
Deciphering United's overly complex priority upgrade waitlist can sometimes feel daunting. However, understanding how fare classes function can somewhat simplify United's upgrade process.
Let's delve deeper into how United's fare classes influence your chances of securing an upgrade and explore ways to enhance your likelihood of being upgraded on connecting tickets.
How your fare class affects your upgrade priority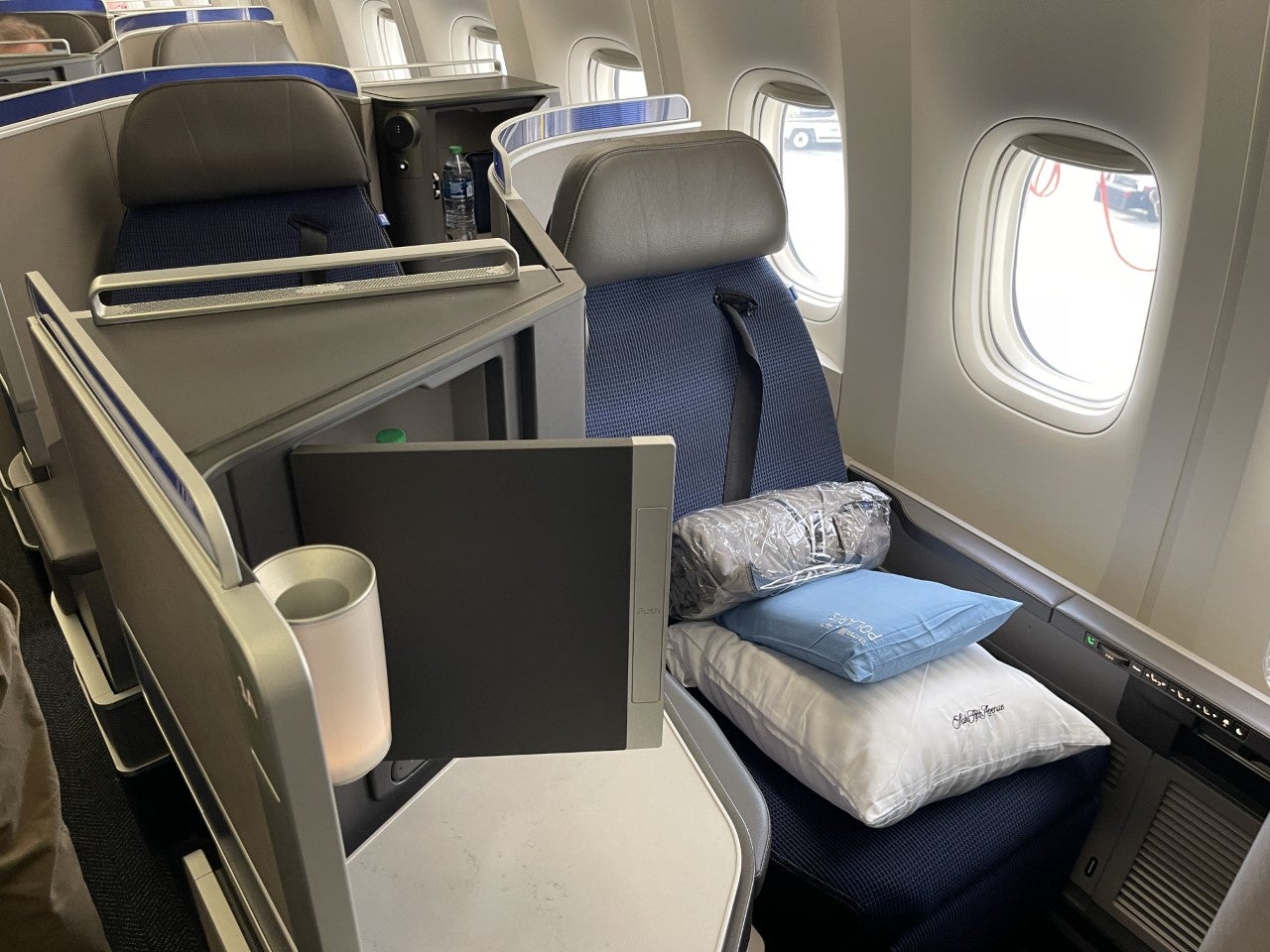 Here's a look at how United manages upgrade waitlist priority:
United Global Services requests
PlusPoints upgrades and MileagePlus upgrade awards
Premier status of the traveler — United places a priority on Premium Plus, meaning it will first handle upgrade requests to business class for customers holding tickets in United Premium Plus (fare classes O, A and R) before processing upgrades for customers with economy tickets
Fare class
Chase United MileagePlus Club cardholders and Presidential Plus cardholders
United Corporate Preferred participants
United Chase cardmembers with $25,000 in annual spending
Date and time of request
The upgrade waitlist operates in a manner that prioritizes upgrading Premier members with the same status but in higher fare classes (more expensive tickets) before considering those in lower fare classes (less expensive tickets).
United offers 14 paid economy fare classes, starting from N (basic economy, not upgradable) and progressing to Y (full-fare economy). The ascending order of United's economy fare classes is as follows: N, G, K, L, T, S, W, V, Q, H, U, E, M, B and Y.
Let's consider a scenario with only one remaining first-class seat. One Premier 1K member holds a T fare class ticket, while another holds a B fare class ticket. In this case, the Premier 1K member with the B fare class would be granted the upgrade.
Unfortunately, I routinely find myself as the Premier 1K member in the T fare class, which means I am often the last 1K member to receive an upgrade. This is one of the primary reasons why I haven't had much luck with upgrades on United recently. However, a solution exists for connecting flights in international Premium Plus or Polaris business class.
Related: How to get maximum value from the United MileagePlus program

Domestic flight upgrades on international premium-cabin connections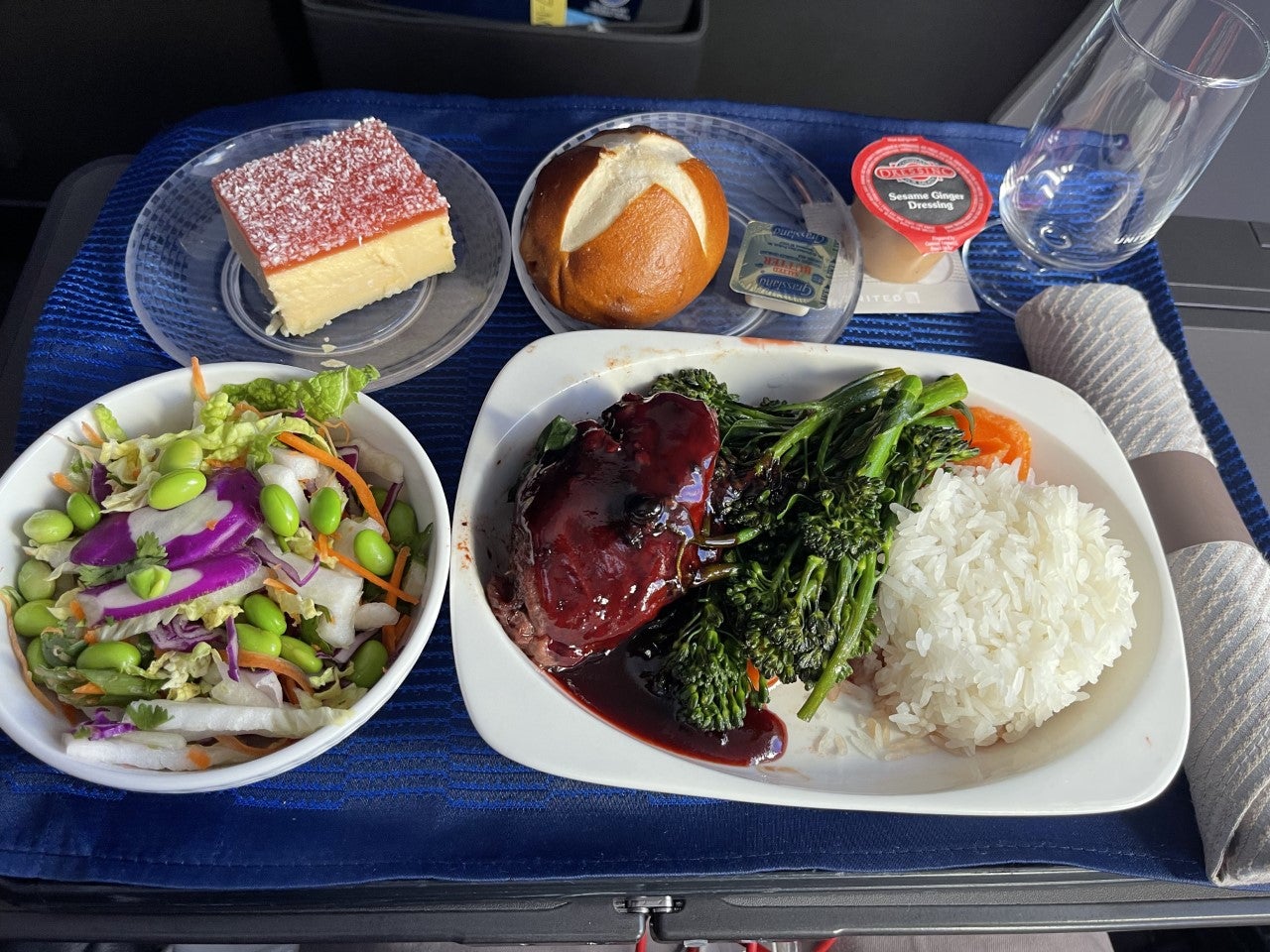 When you come across a multicabin flight itinerary while searching for flights, it's natural to have a negative initial reaction. However, there are certain United tickets where this can be positive.
Take, for instance, this particular flight from San Francisco International Airport (SFO) to Zurich Airport (ZRH) with a connection at Chicago's O'Hare International Airport (ORD).
Suppose you opt for basic economy, economy, refundable economy or premium economy. In that case, you will be seated in the coach cabin for the first flight since no premium economy cabin is available from SFO to ORD.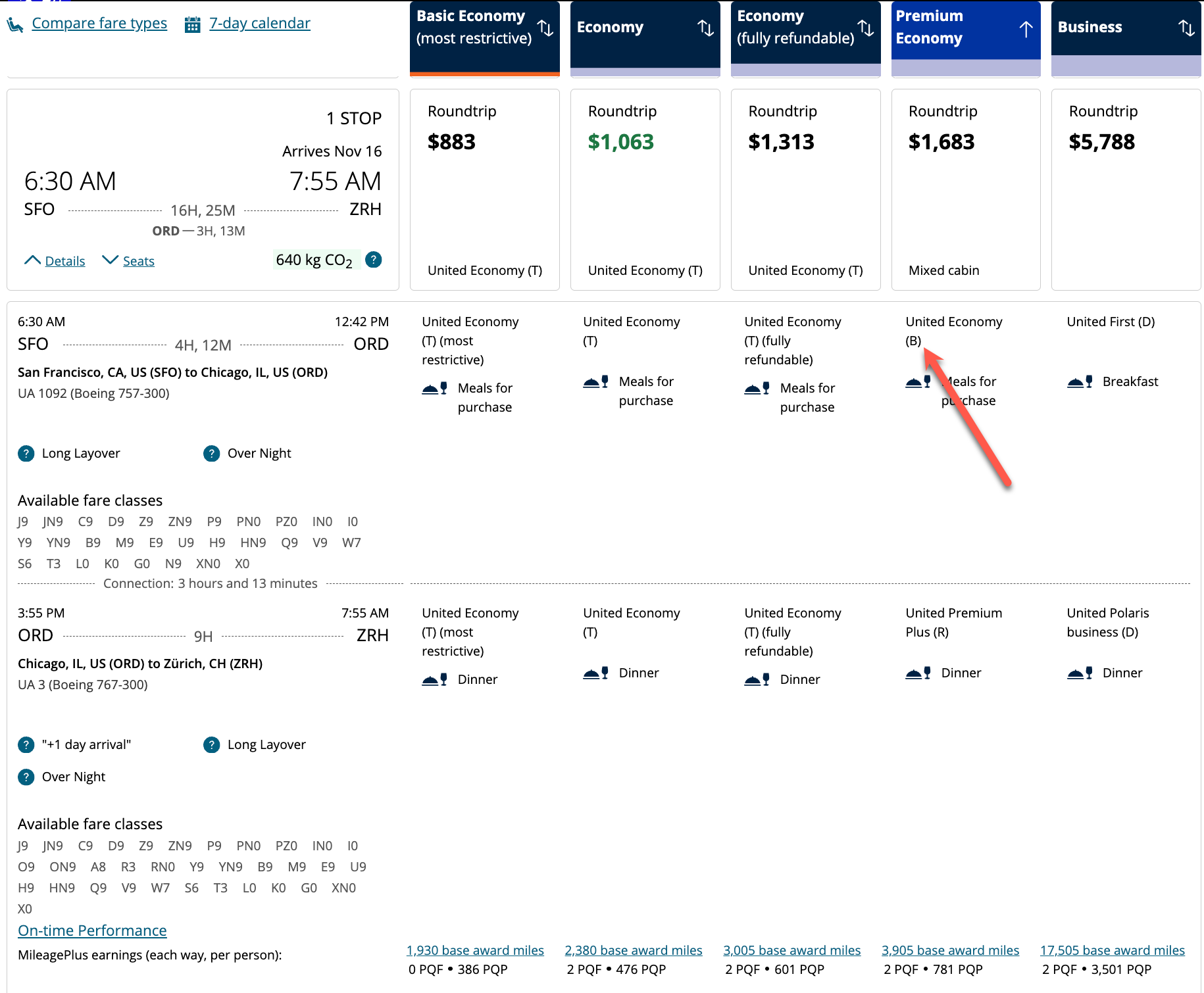 But look closely, and you'll see that choosing a premium economy seat puts you in the B fare as opposed to the T fare in the case of the other economy-class options. By selecting the B fare, you're almost certain to be one of the first complimentary upgrades cleared with your status.
Related: Which credit card should you use for United flights?
Confirming an upgrade before you fly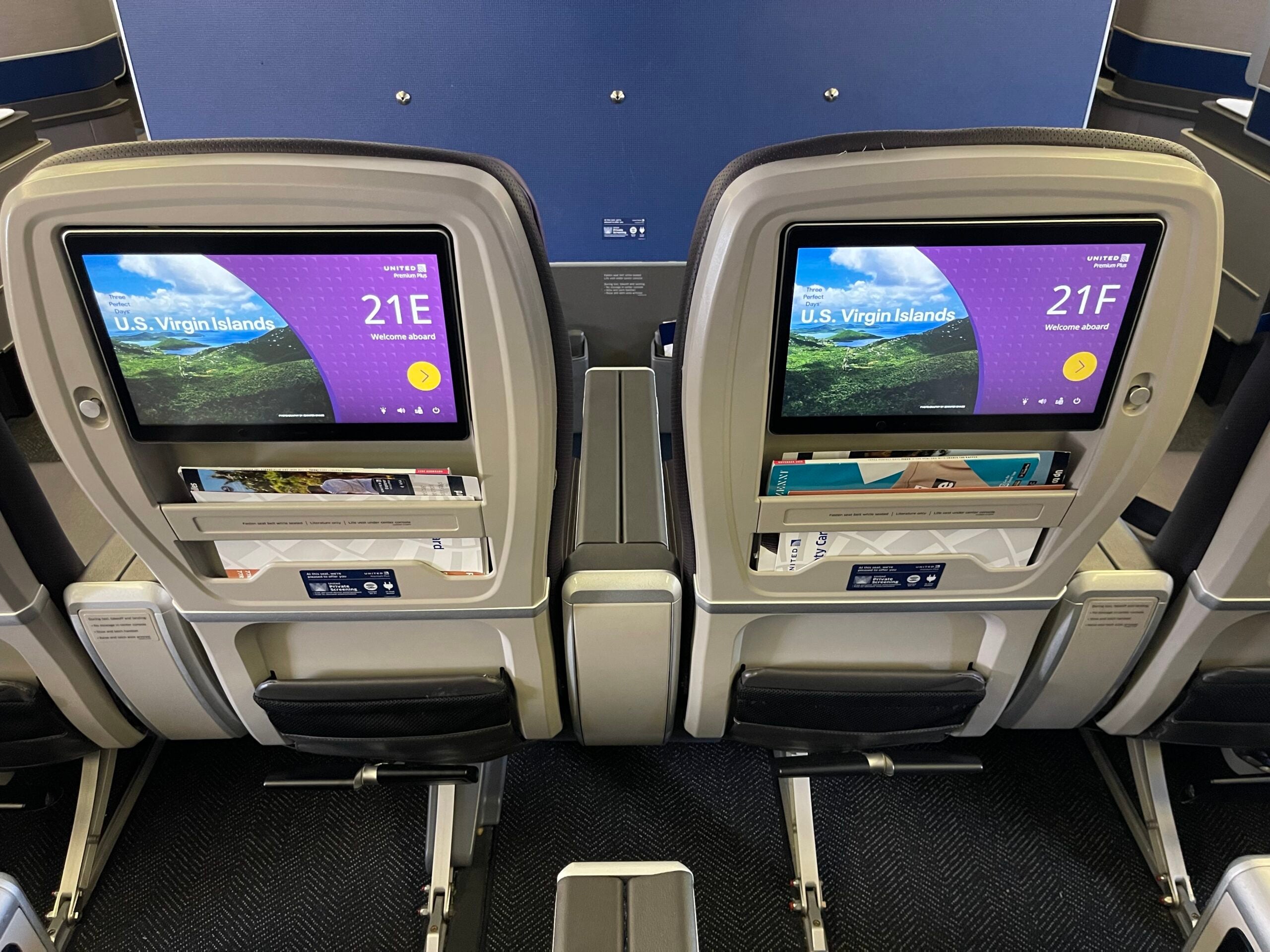 Now that you know that most United domestic connections to an international Premium Plus flight are typically in the B fare class, here's an even more advantageous tip.
All Premier members, including Premier Silver, Premier Gold, Premier Platinum and Premier 1K, can instantly upgrade most domestic full-fare economy Y-class and B-class fares when the PZ fare class is available. For Premier 1K and Global Service members, this also applies when the PN fare class is available.
What does this entail? Imagine you are a Premier 1K member traveling from Hollywood Burbank Airport (BUR) to Frankfurt Airport (FRA) via SFO. By enabling United's expert mode, you can observe that one seat is available in the PN fare class from BUR to SFO on the specified date in this example.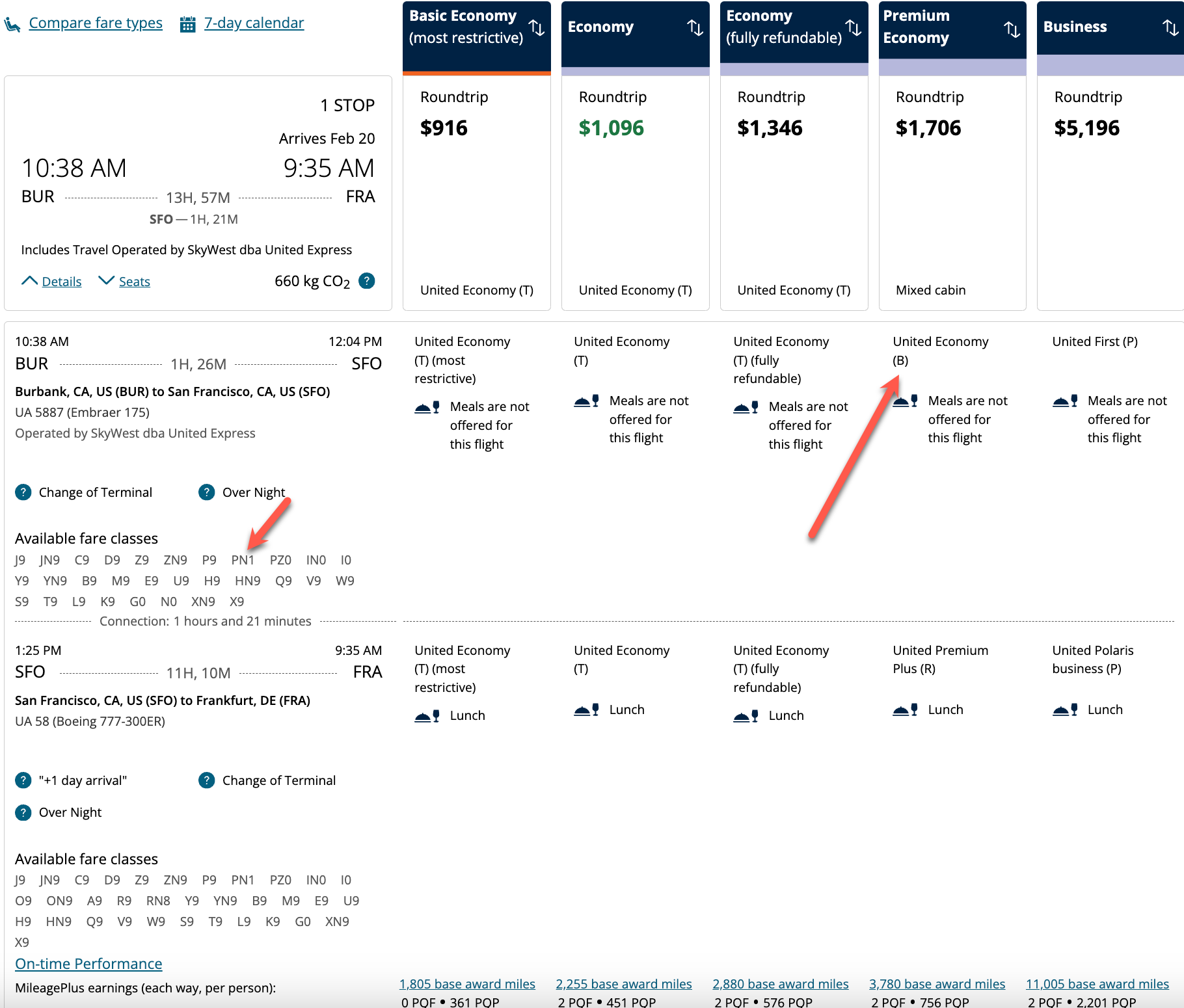 By selecting the B fare, which includes the international connection in Premium Plus from SFO to FRA, you can immediately confirm your upgrade to first class from BUR to SFO.
To secure an instant upgrade, book your ticket and navigate to "My trips" once the reservation has been issued. Within your reservation, you will find an option to "upgrade cabin." If the PZ (or PN, if you're a Premier 1K or Global Services member) fare is available and you have booked a Y- or B-fare ticket, you will see the opportunity to confirm your upgrade to first class immediately.
Premier Silver, Gold, and Platinum members are eligible for instant upgrades on Y- and B-fare economy tickets. Premier 1K members can receive instant upgrades on Y-, B- and M-fare economy tickets. However, certain routes, such as Newark Liberty International Airport (EWR) to Los Angeles International Airport (LAX) or SFO, are not eligible for instant upgrades.
I recently employed this strategy to secure an upgrade from Washington, D.C.'s Dulles International Airport (IAD) to SFO on the final leg of a trip returning from Europe. Coincidentally, the IAD-to-SFO flight was operated by a Boeing 787-8 Dreamliner, which had recently been reconfigured with United's comfortable Polaris business-class seats. It made for a pleasant, relaxing six-hour journey home in a lie-flat seat.
Related: United's best kept elite status secret: How to earn PQPs faster with partner flights
Bottom line
When you have a connection to or from a Polaris flight and the first-class cabin is already fully booked on the domestic leg, you will probably be ticketed in a full-fare economy class. Similarly, if you have a connection to or from a Premium Plus seat, you will also likely receive a full-fare economy ticket for your connecting flights.
Premier members can secure instant upgrades to first class on full-fare economy tickets on most routes when the PZ (or PN, if you're a Premier 1K or Global Services member) fare is available. This allows you to bypass the often challenging upgrade waitlist process.
Even if these upgradeable fares aren't available, having a full-fare economy ticket gives you a significant advantage on the upgrade waitlist.