Editor's note: This story has been updated with the latest information.
Hyatt has long been one of the most popular hotel chains among award travelers. But World of Hyatt has one serious shortcoming: Hyatt has a relatively small global footprint compared to giants like Marriott Bonvoy and Hilton Honors.
Hyatt is working to improve its footprint by rapidly expanding in Europe, acquiring Mr & Mrs Smith hotels and adding multiple all-inclusive brands to its portfolio. Rather than focusing solely on opening new properties for its core brands, Hyatt has continued to acquire and partner with existing hotel chains to add more brands and properties worldwide to its umbrella.
Now, let's look at the current Hyatt brands.
Park Hyatt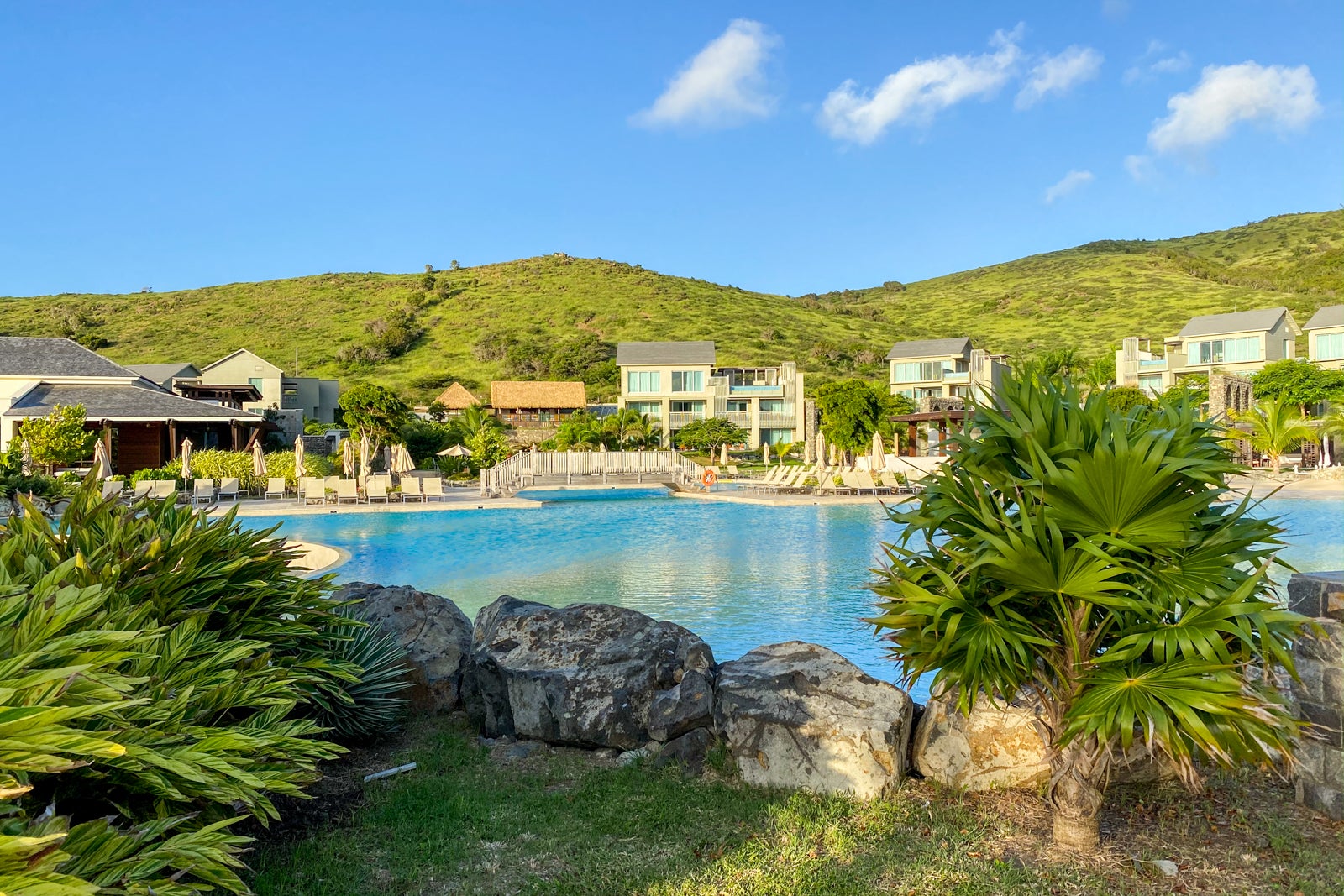 Park Hyatt is the cream of the crop and Hyatt's most luxurious brand. There are only 45 Park Hyatt properties open in 25 countries.
You'll typically find Park Hyatt properties in big-city destinations (like Sydney, New York and Paris) and tropical getaways (like the Maldives and St. Kitts). Park Hyatt properties tend to feature a modern luxury design and compete with brands like Ritz-Carlton, St. Regis and Four Seasons.
Park Hyatt reviews:
Related: Best Park Hyatt hotels, according to Globalists
Andaz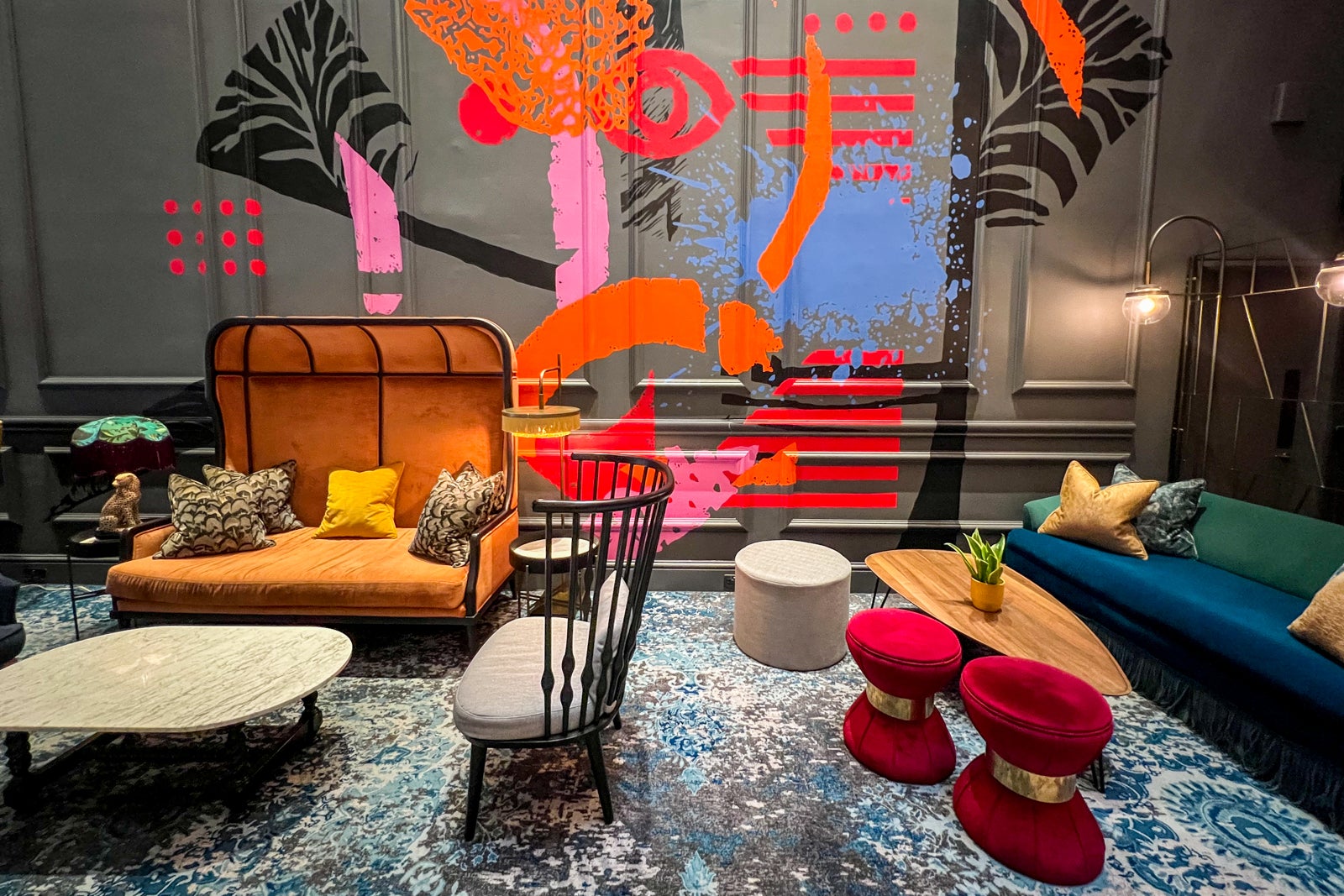 With 28 properties in 17 countries, Andaz straddles the line between a luxury and lifestyle brand, drawing heavily on local art and culture. But unlike some competitors (such as W Hotels and Edition), it manages to do so without going over the top.
When staying at an Andaz property, you can expect full-service amenities, an on-site restaurant and a premium workout facility.
Andaz reviews: Andaz Prague, Andaz London Liverpool Street, Andaz Bali, Andaz Maui at Wailea, Andaz Capital Gate Abu Dhabi, Andaz 5th Avenue New York, Andaz West Hollywood, Andaz Scottsdale and Andaz Mayakoba
Alila
Alila was one of Hyatt's most exciting additions when it acquired Two Roads Hospitality in 2018. Alila is a great choice for anyone looking to get intimately acquainted with their natural surroundings without sacrificing luxury.
Alila has just 18 properties open in eight countries. All of the Alila properties are stunning boutique hotels, many located in exotic destinations. More than half of the open Alila properties are in Asia, with a handful of locations in China, Malaysia, India, Indonesia and Oman. There are also three Alila properties open in California.
Alila reviews: Alila Marea Beach Resort Encinitas, Alila Napa Valley, Alila Ventana Big Sur, Alila Ubud and Alila Fort Bishangarh
Grand Hyatt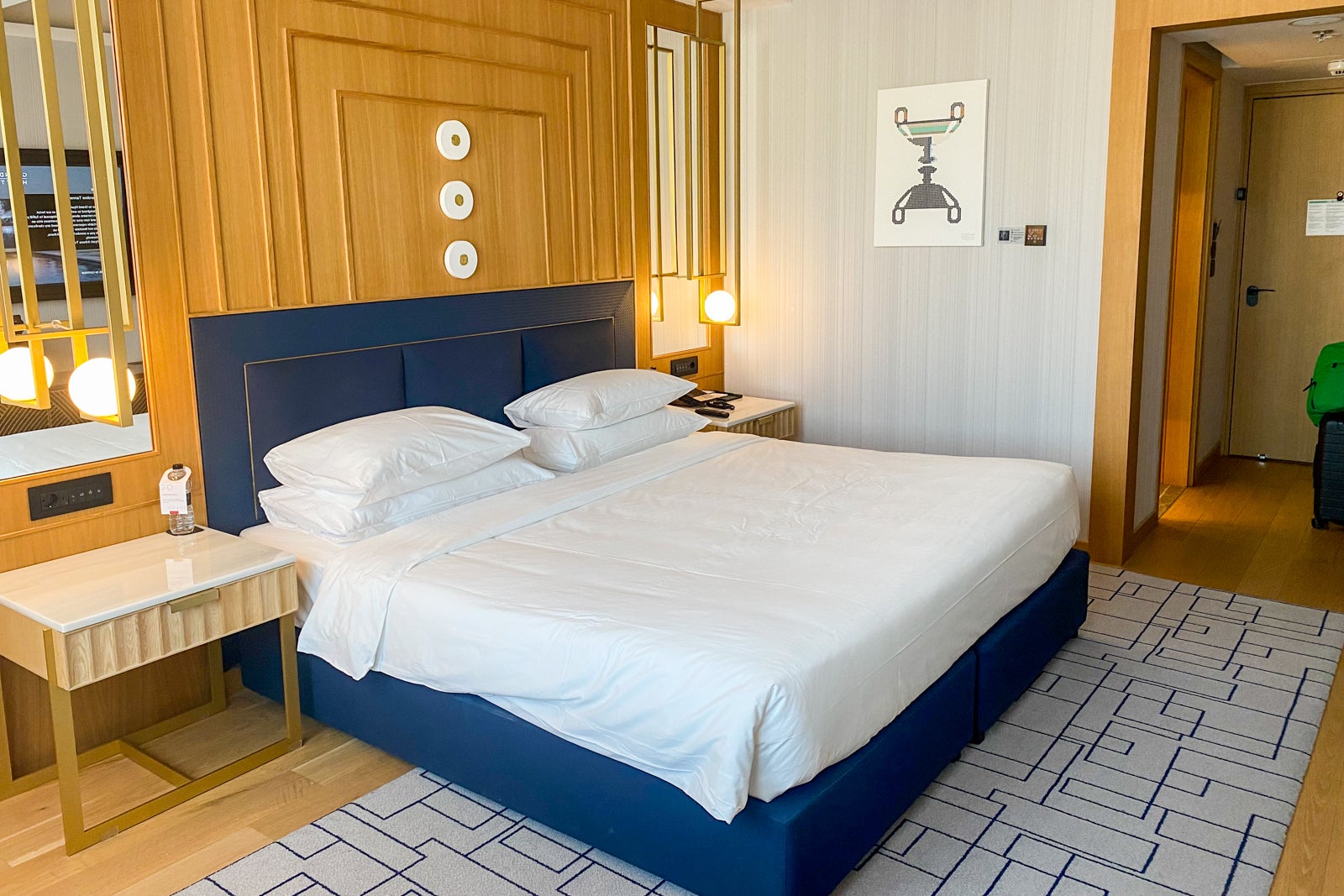 There are currently 62 Grand Hyatt hotels open in 28 countries. You'll find these hotels in big cities, beach destinations and even a few airport locations.
Grand Hyatt hotels, which often compete with InterContinental, Fairmont, JW Marriott and Conrad properties, usually offer large event spaces and well-appointed rooms.
Grand Hyatt reviews: Grand Hyatt Kauai, Grand Hyatt San Francisco, Grand Hyatt Athens, Grand Hyatt Berlin, Grand Hyatt Playa del Carmen, Grand Hyatt Bogota, Grand Hyatt Baha Mar and Grand Hyatt at SFO
Hyatt Inclusive Collection
In 2022, Hyatt created its Inclusive Collection. This collection includes the ever-popular Hyatt Ziva and Hyatt Zilara brands and the Apple Leisure Group brands Hyatt acquired in 2021.
Hyatt Ziva and Hyatt Zilara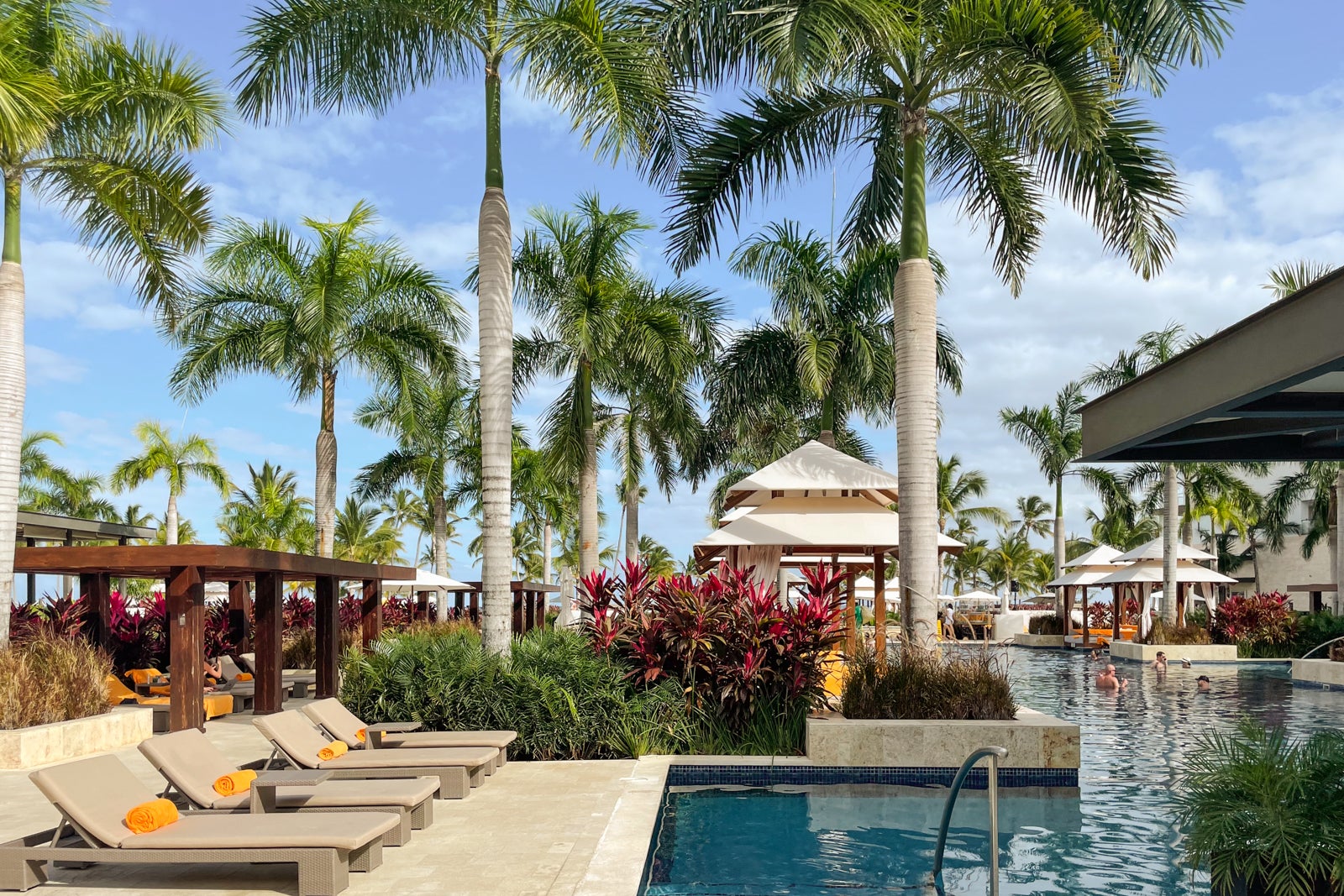 There are six family-friendly Hyatt Ziva all-inclusive resorts and four adults-only Hyatt Zilara resorts in Mexico, the Dominican Republic and Jamaica.
All-inclusive resorts don't always have the best reputation regarding the quality of food and beverage offerings. Still, the Ziva and Zilara brands do a pretty respectable job and are great for award travelers looking to keep their out-of-pocket costs as low as possible.
Hyatt Ziva and Hyatt Zilara reviews: Hyatt Ziva Cancun, Hyatt Ziva Los Cabos, Hyatt Ziva Puerto Vallarta, Hyatt Zilara Cap Cana and Hyatt Zilara Rose Hall
Other Hyatt all-inclusive brands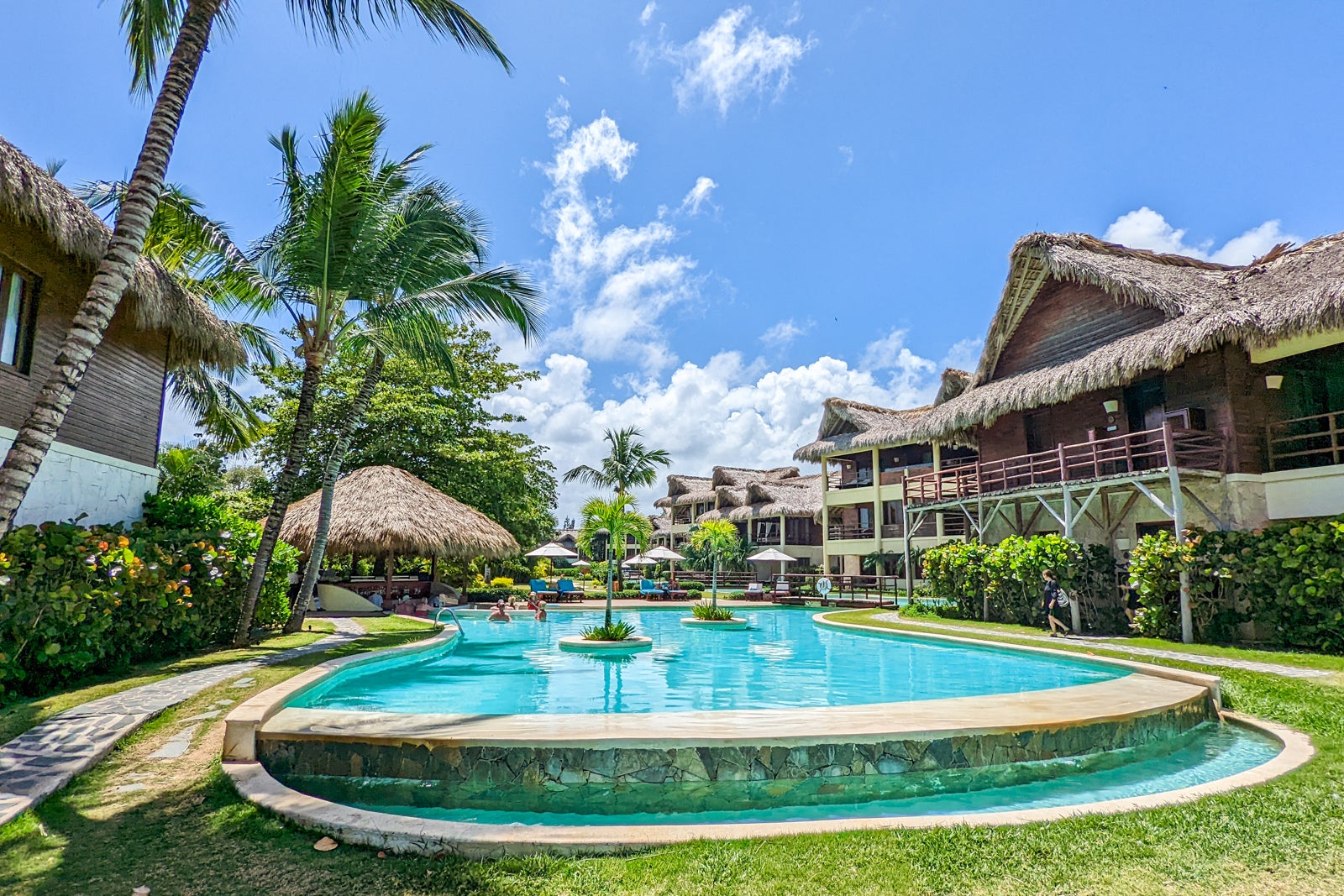 When Hyatt acquired Apple Leisure Group, it added several brands and roughly 100 hotels and resorts to its portfolio. Now, the following brands are part of Hyatt's ever-growing list of all-inclusive resorts:
Impressions by Secrets: Two adults-only resorts in Mexico
Zoetry Wellness & Spa Resorts: Eight resorts in Spain, St. Lucia, Mexico, Curacao, the Dominican Republic and Jamaica
Secrets Resorts & Spas: 21 resorts in Spain, Mexico, the Dominican Republic, Costa Rica, St. Martin, Jamaica and Bulgaria
Breathless Resorts & Spas: Five adults-only resorts focused on entertainment and relaxation in Mexico, Jamaica and the Dominican Republic
Dreams Resorts & Spas: 29 beachfront resorts in Spain, Greece, Mexico, the Dominican Republic, Colombia, Costa Rica, Curacao, Panama and Bulgaria
Alua Hotels & Resorts: 38 resorts in Greece and Spain
Sunscape Resorts & Spas: Five family-friendly resorts in Mexico, Curacao and the Dominican Republic
Hyatt Vivid Hotels & Resorts: Casual adults-only resorts coming soon.
Hyatt all-inclusive reviews: Zoetry Agua Punta Cana, Zoetry Mallorca, Secrets Cap Cana, Secrets Puerto Los Cabos, Secrets Impression Moxche, Breathless Cancun Soul and Breathless Cabo San Lucas
Related: Most luxurious Hyatt all-inclusive resorts in the world
Miraval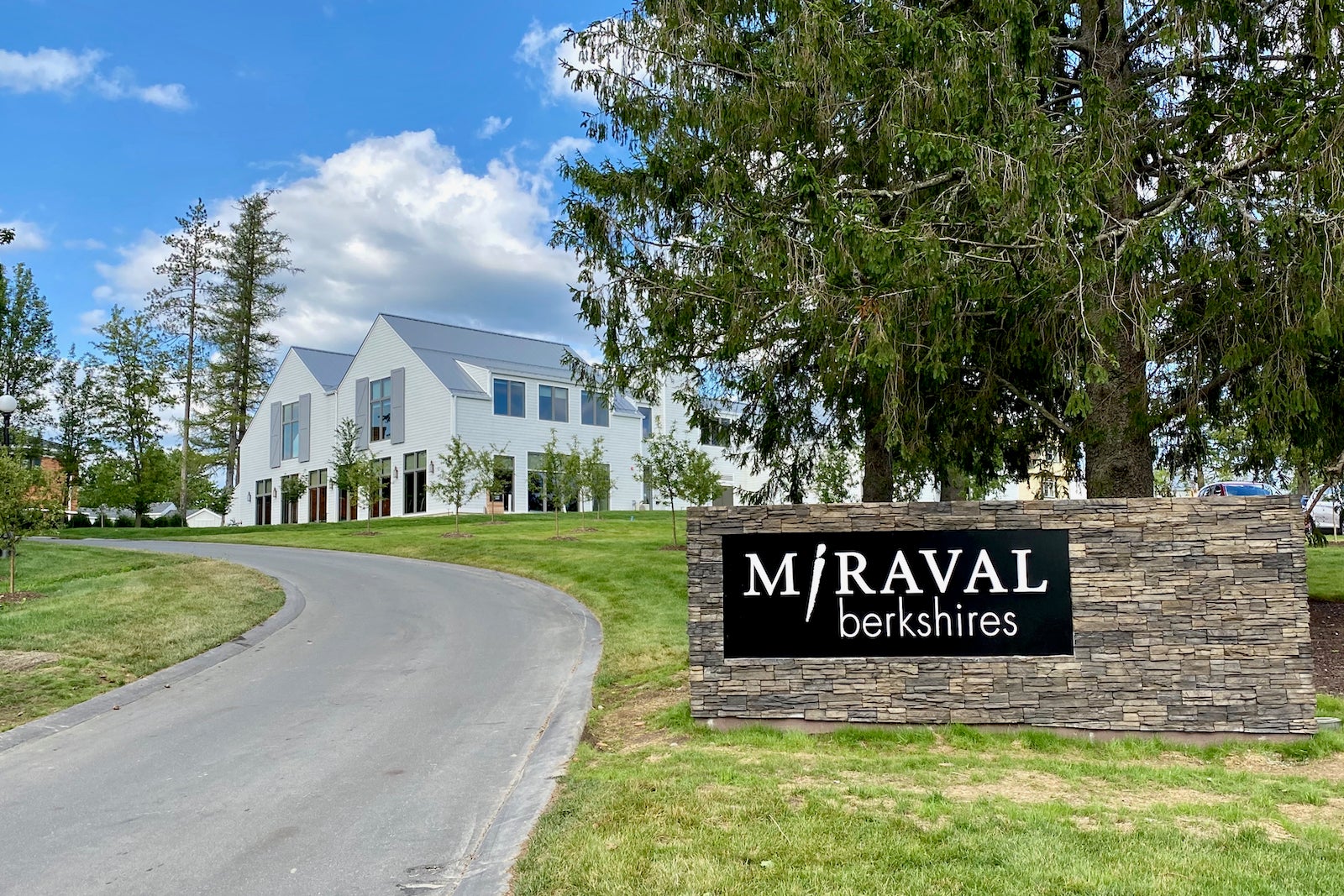 If bottomless margaritas and all-you-can-eat seafood aren't your style, maybe Miraval's health-focused resorts and spas are. Miraval properties are fully immersive, all-inclusive destination resorts focusing on mental balance and therapeutic spa treatments.
There are only a couple of Miraval resorts. But with locations in Arizona, Massachusetts and Texas, they offer a healing getaway close to home for many U.S.-based travelers. Plus, a new Miraval resort in Saudi Arabia is in the works.
Miraval reviews: Miraval Berkshires, Miraval Austin and Miraval Arizona
Hyatt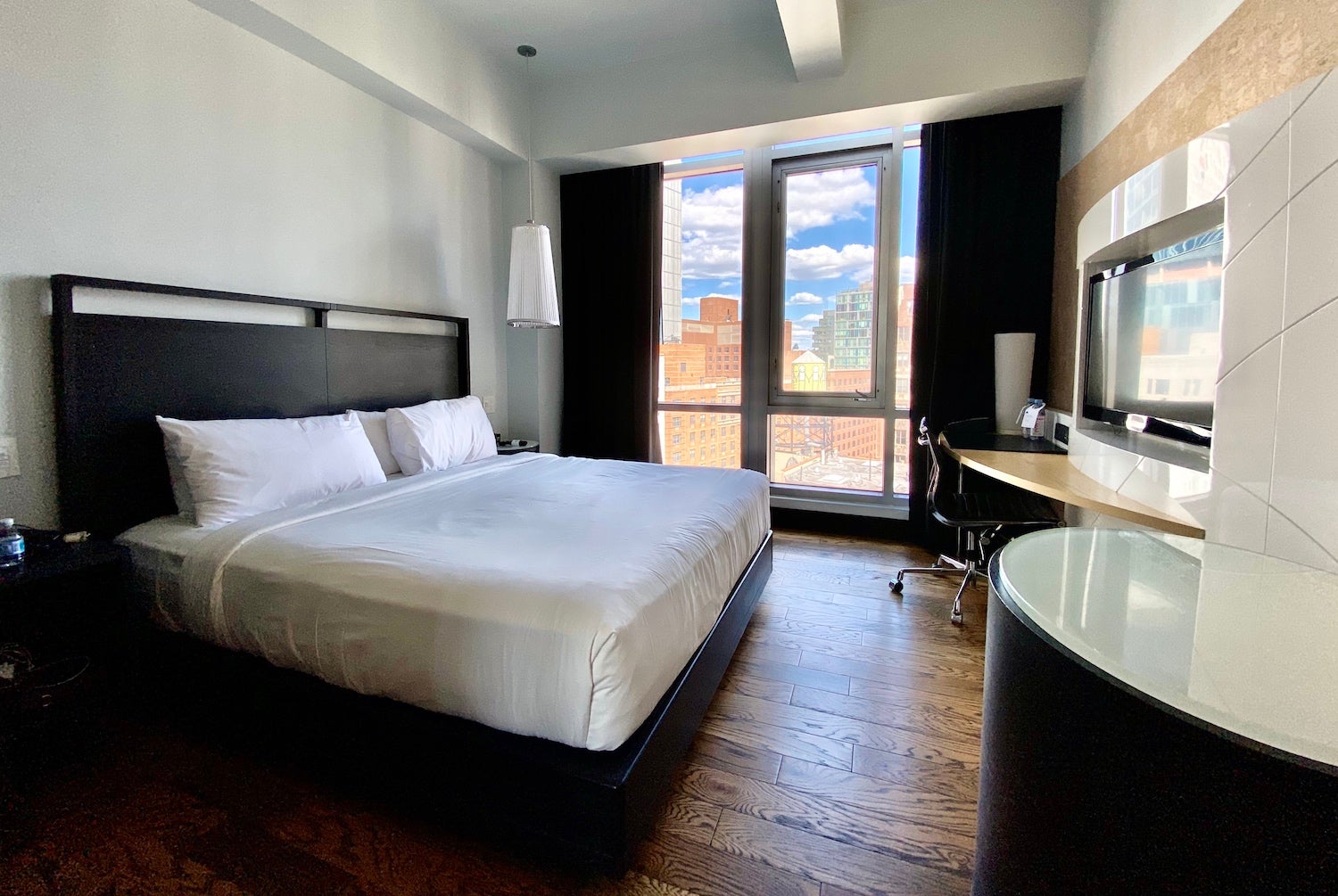 There are 13 Hyatt hotels, including seven in the U.S. These properties are designed for leisure and meetings, offering comfortable rooms with flexible workspaces.
Hyatt reviews: Hyatt Union Square New York and Hyatt Paris Madeleine
Caption by Hyatt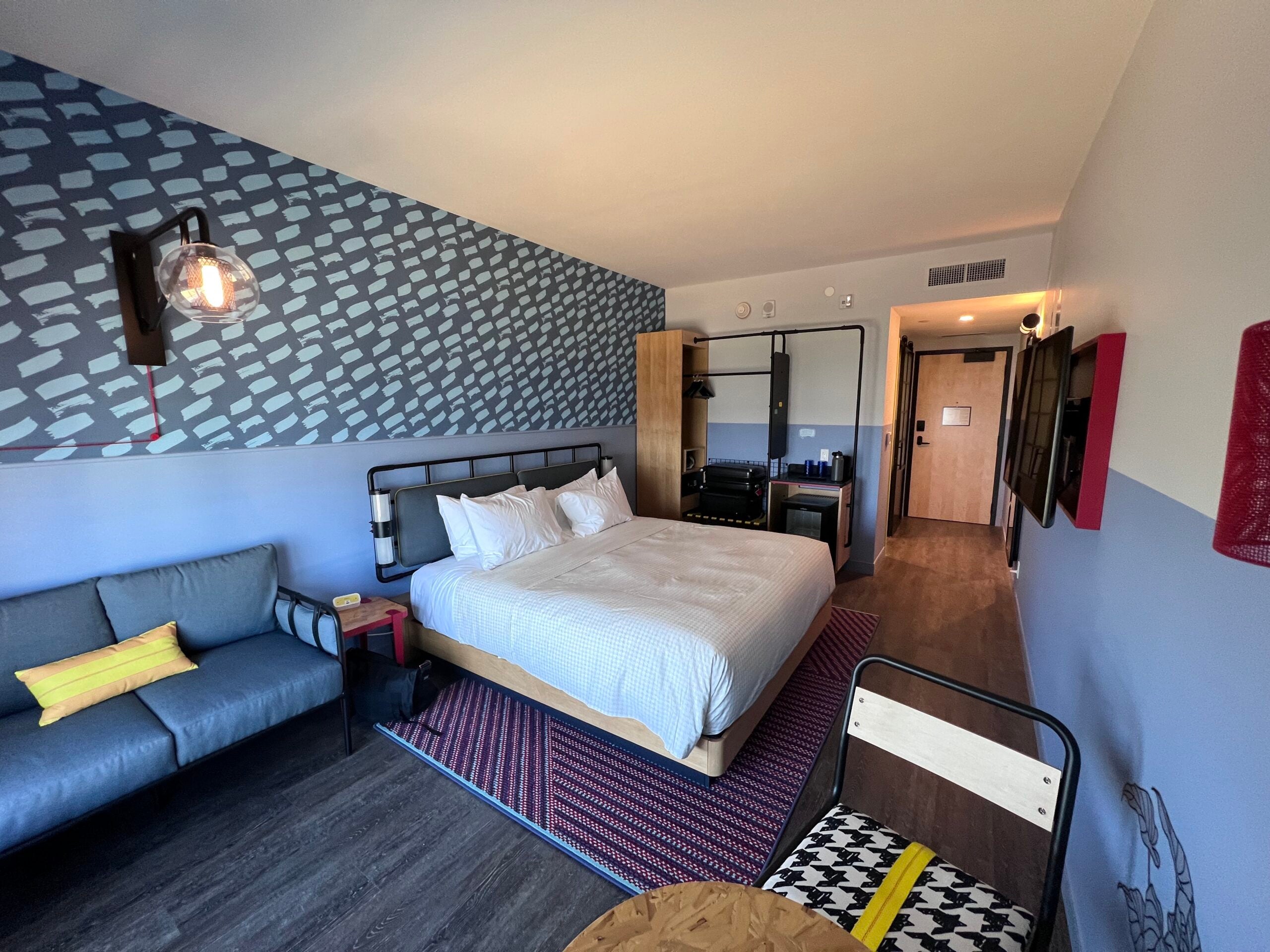 As one of Hyatt's newest organic brands, Caption by Hyatt opened its first location in Memphis in 2022 and has several Asian locations in the pipeline. The lifestyle brand offers a select-service experience for guests with an unpretentious vibe, flexible common spaces and pet-friendly rooms.
Caption by Hyatt review: Caption by Hyatt Beale Street Memphis
The Unbound Collection by Hyatt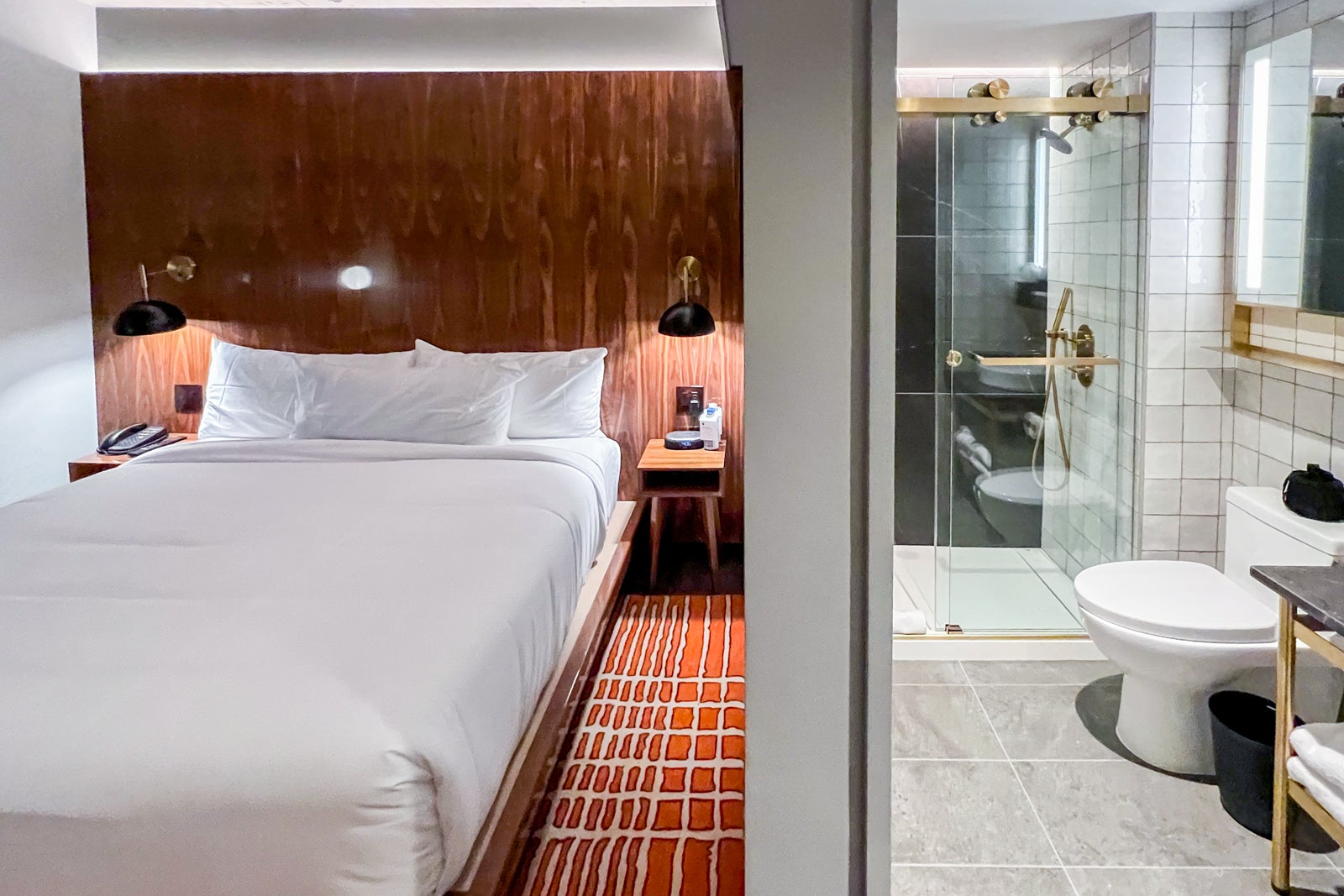 Hyatt launched its original boutique luxury brand, The Unbound Collection by Hyatt, in 2016. Now, the Unbound Collection has 40 properties in 39 cities, including some historic landmarks turned into hotels.
The development page for The Unbound Collection by Hyatt says the brand's "story-worthy" properties seek to "captivate travelers willing to pay a premium for distinctive experiences."
Reviews: Grayson Hotel, Chicago Athletic Association, Hotel La Compania, Mar Monte Hotel, Carmel Valley Ranch, Hotel Figueroa, Confidante Miami Beach, Hotel du Louvre
Hyatt Regency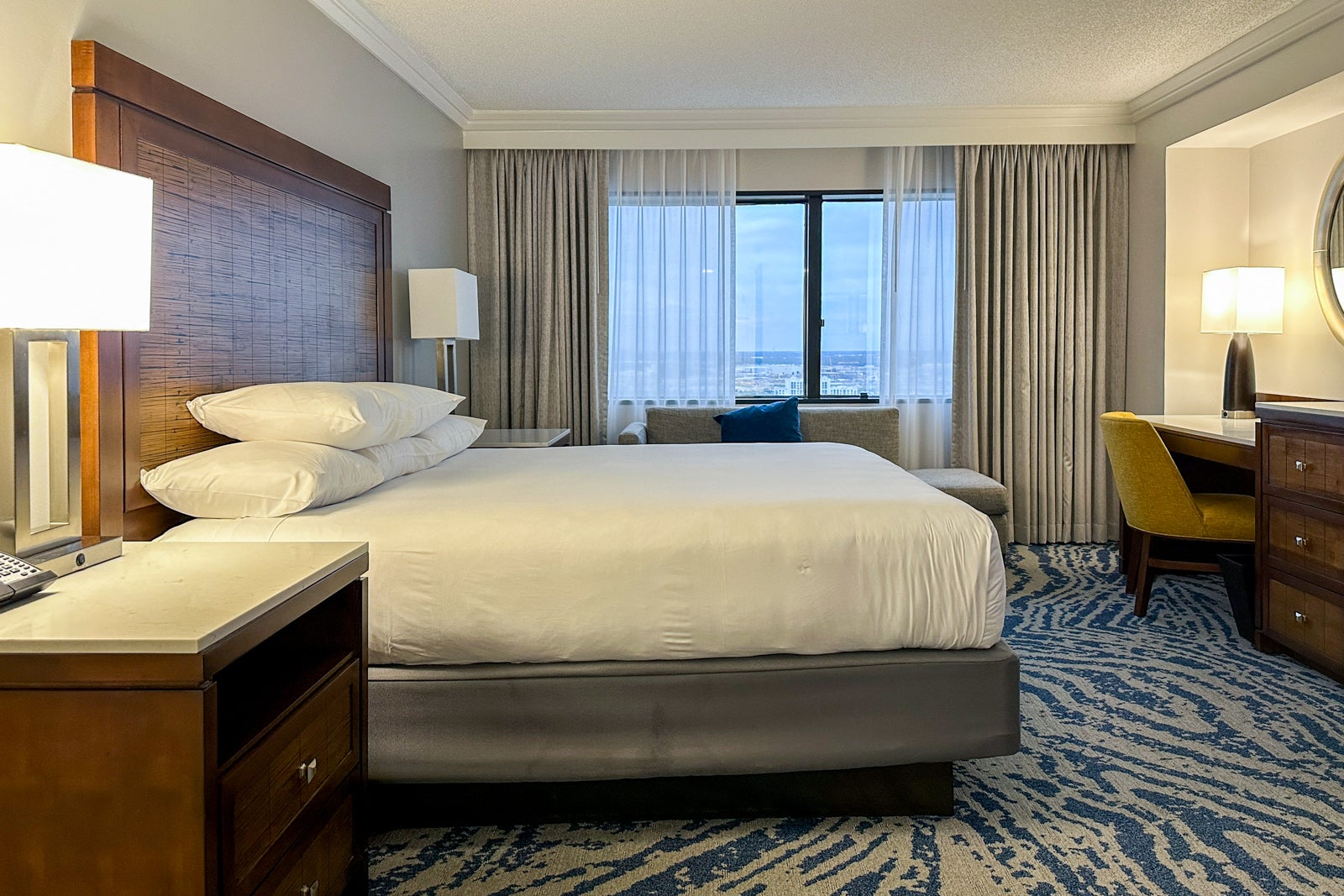 Hyatt Regency is well known as a brand for conventions and conferences. But you may want to stay at a Hyatt Regency even if you don't have an event or meeting to attend.
There are 241 Hyatt Regency properties open in 212 cities worldwide, including urban and resort destinations. When staying at a Hyatt Regency, you'll find plenty of amenities, including gyms, dining options and business centers.
The primary competitors to the Hyatt Regency brand are Marriott, Westin, Renaissance, Sheraton and Hilton. Many Hyatt Regency hotels also offer a Regency Club lounge, which can be useful for World of Hyatt Globalist members and other travelers with access.
Hyatt Regency reviews: Hyatt Regency Orlando, Hyatt Regency San Francisco, Hyatt Regency Salt Lake City, Hyatt Regency Paris Etoile, Hyatt Regency Phuket, Hyatt Regency Grand Reserve Puerto Rico, Hyatt Regency Maui, Hyatt Regency Tamaya, Hyatt Regency Kuantan, Hyatt Regency London — The Churchill and Hyatt Regency London Albert Embankment
Hyatt Centric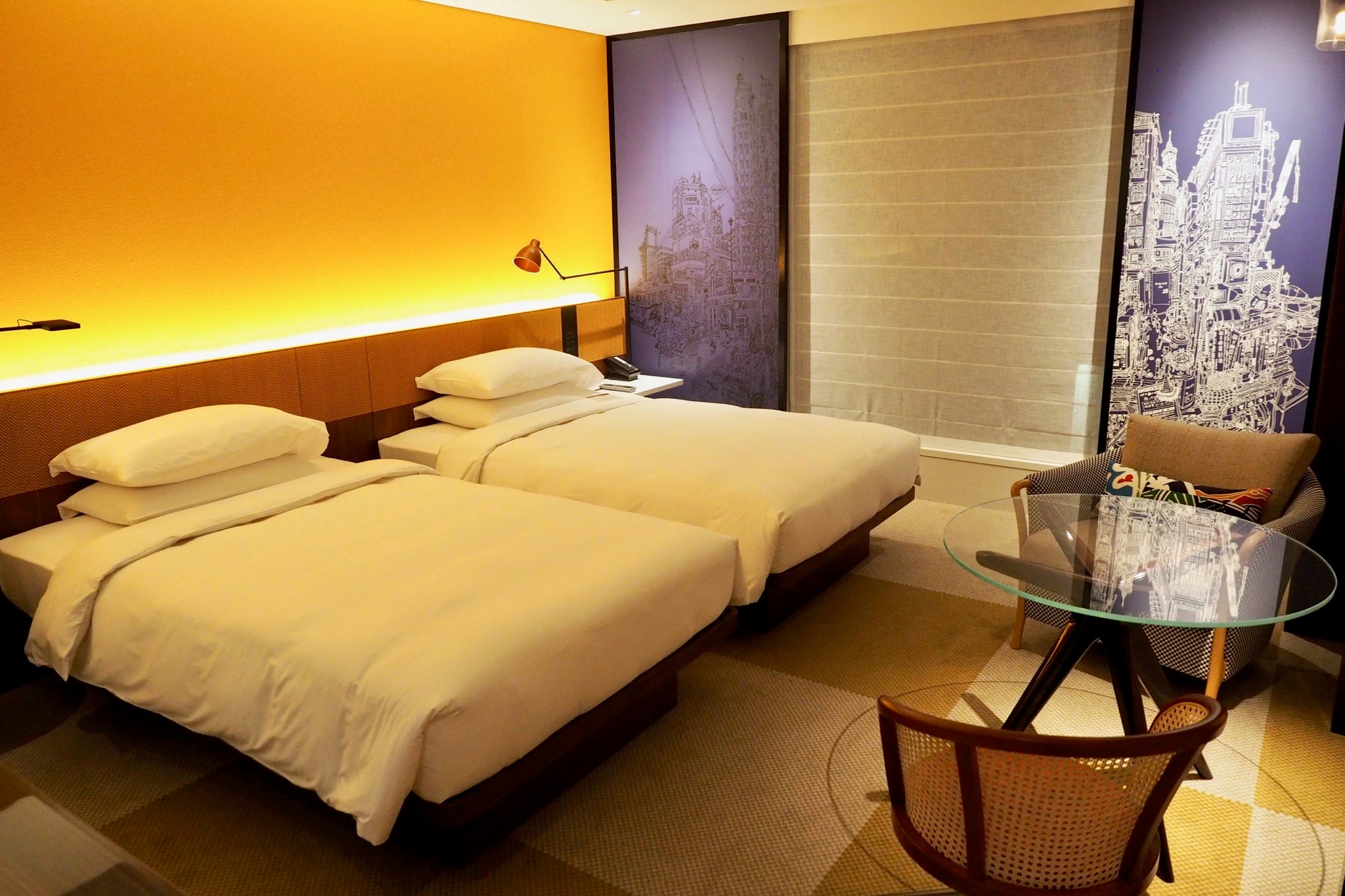 Hyatt Centric hotels target millennials and younger travelers, proudly advertising themselves as "located in the heart of the action, serving as the perfect spot for exploring all your destination has to offer."
The brand competes most closely with Kimpton and Canopy by Hilton and has 57 properties open in 53 cities. Rooms are often destination-centric, meaning they feature details and furnishings that are locally inspired. You'll also find amenities like craft cocktails and locally inspired food at Hyatt Centric hotels.
Hyatt Centric reviews: Hyatt Centric Waikiki Beach, Hyatt Centric Ginza Tokyo and Hyatt Centric Fisherman's Wharf San Francisco
Hyatt Place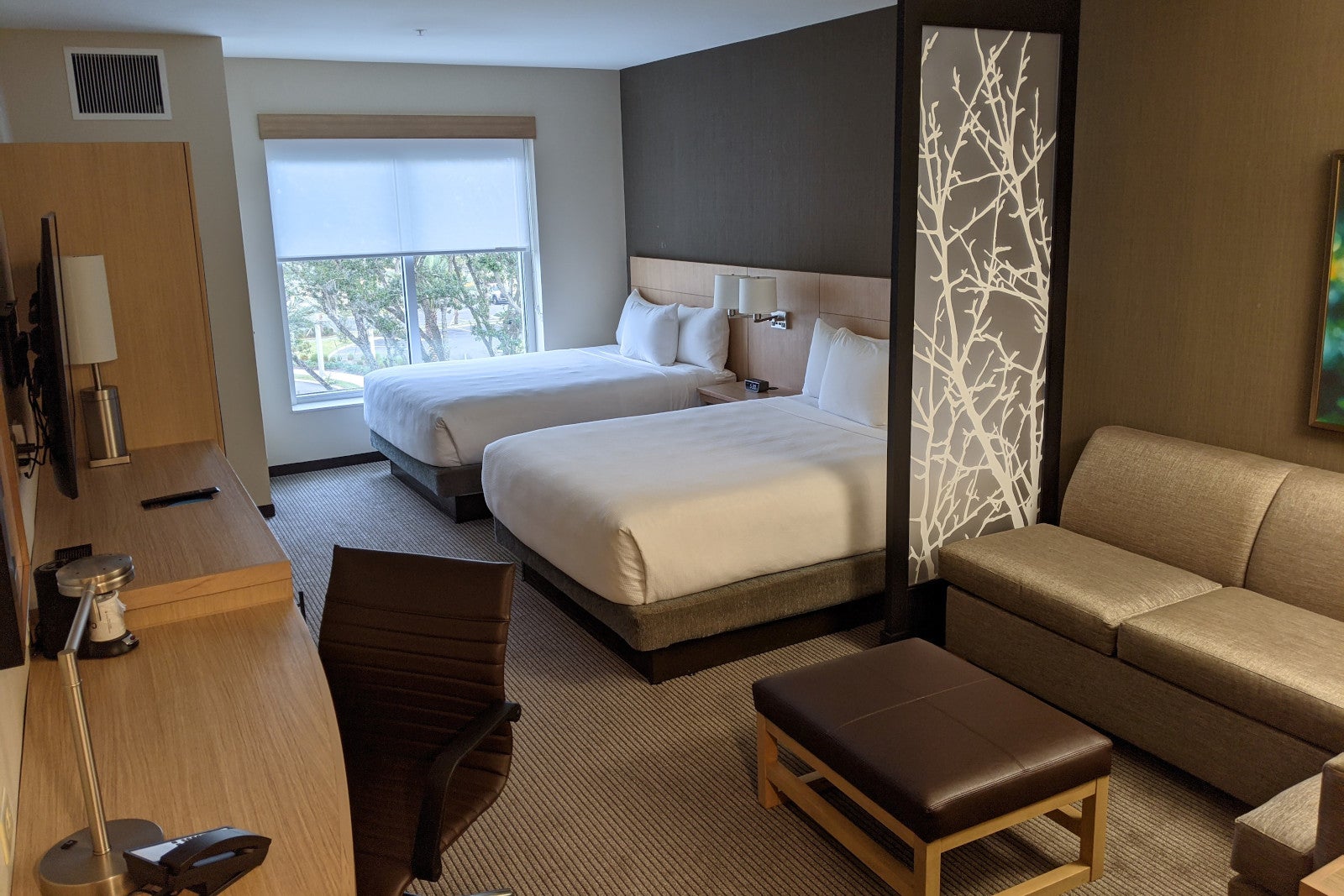 With 421 Hyatt Place hotels open in 331 cities worldwide, Hyatt Place is the most prevalent Hyatt brand. These select-service properties compete with brands like Hilton Garden Inn, Courtyard by Marriott and SpringHill Suites.
When staying at a Hyatt Place hotel, you can expect an on-site bar, workout facility and spacious, well-designed room. Many Hyatt Place rooms have a Cozy Corner sectional sleeper sofa that can be a great value-add for families.
Most Hyatt Place hotels provide complimentary breakfast to guests, although some properties may require that you be a World of Hyatt member and book directly with Hyatt to get breakfast.
Related: The best Category 1 Hyatt properties
Hyatt House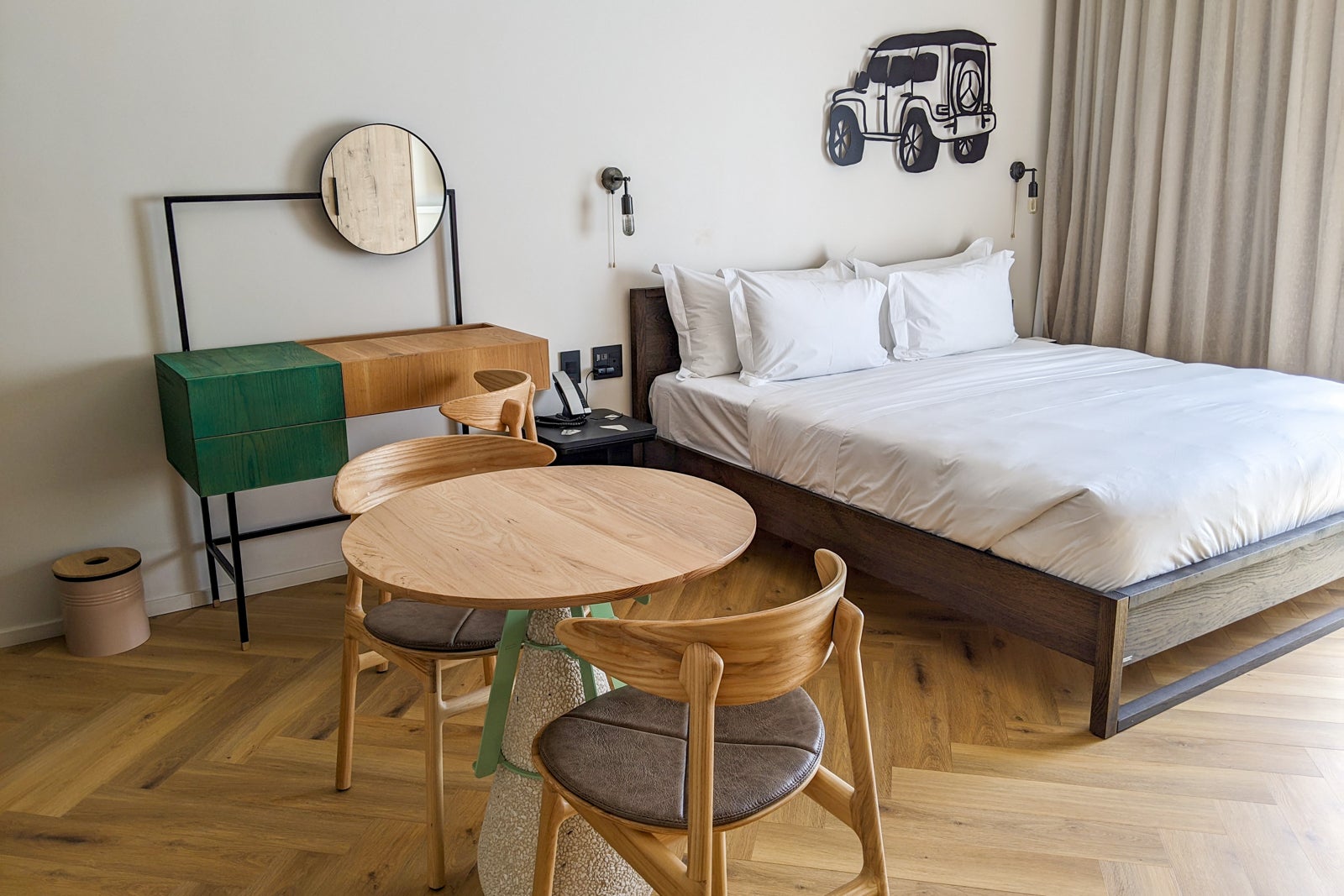 Hyatt House has 135 extended-stay hotels in 115 cities. Hyatt House properties compete closely with the Homewood Suites and Residence Inn brands with spacious rooms, complimentary breakfast, fitness rooms and self-serve laundry facilities. Many Hyatt House properties are pet-friendly, although you'll usually pay a pet fee.
Related: The 15 best dog-friendly hotels in the US you need to know about
Thompson Hotels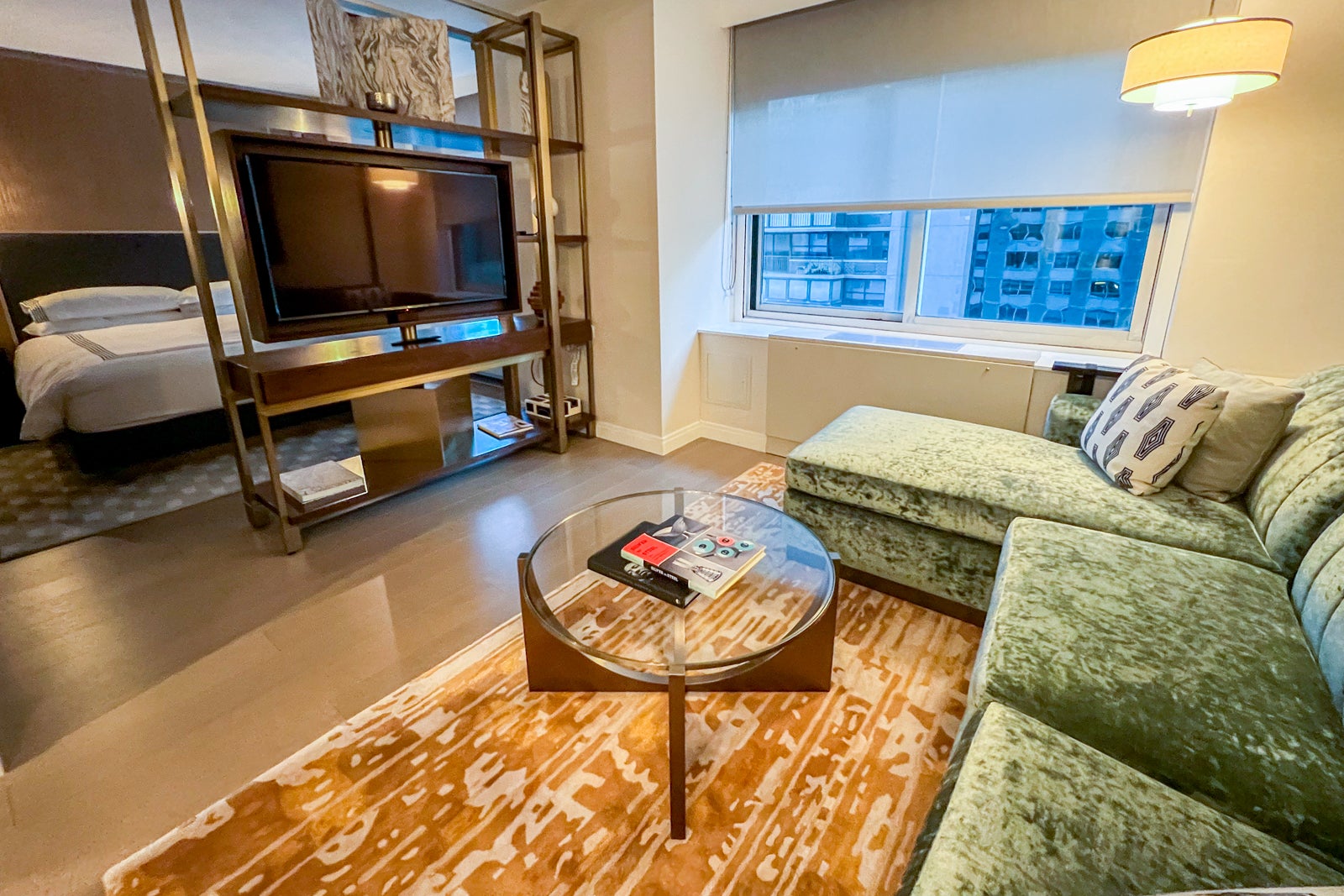 Thompson Hotels is one of the legacy Two Roads Hospitality brands Hyatt acquired. Now, there are 18 Thompson hotels in 16 cities that you can book through World of Hyatt.
Hyatt's development site says Thompson Hotels is "A combination of innovative design and crafted luxury in unique locations, set apart by an unprecedented level of personalized hospitality, private spaces and bespoke journeys." One of the primary competitors to Thompson Hotels is Marriott's Edition brand.
Thompson Hotels reviews: Thompson Central Park New York, Thompson Hollywood, Thompson San Antonio — Riverwalk, Thompson Washington, D.C., The Cape, Thompson Playa del Carmen Beach House, Thompson Madrid and Gild Hall
Destination by Hyatt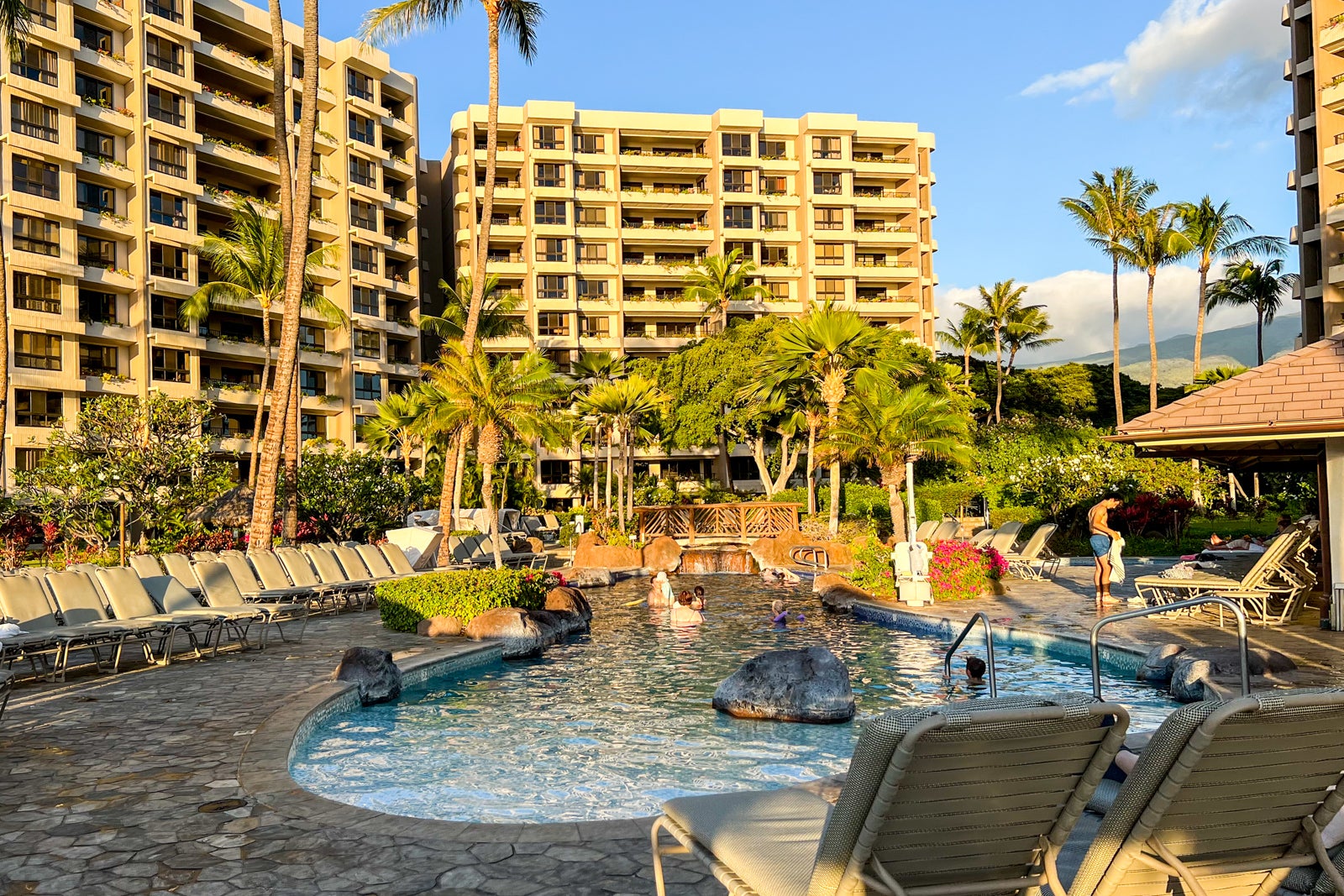 Destination by Hyatt is another boutique chain Hyatt acquired through Two Roads Hospitality. Hyatt's development page describes Destination by Hyatt as a "diverse collection of upper-upscale and luxury independent hotels, resorts, and residences that are individual at heart yet connected by a commitment to draw upon the true spirit of each location."
There are plenty of Destination by Hyatt properties in Colorado and Hawaii. But you'll also find some in Europe and several other states within the U.S. Each Destination by Hyatt property is different and unique.
Destination by Hyatt reviews: Kaanapali Alii, Wailea Ekolu Village, Hana-Maui Resort and The Seabird Resort
JdV by Hyatt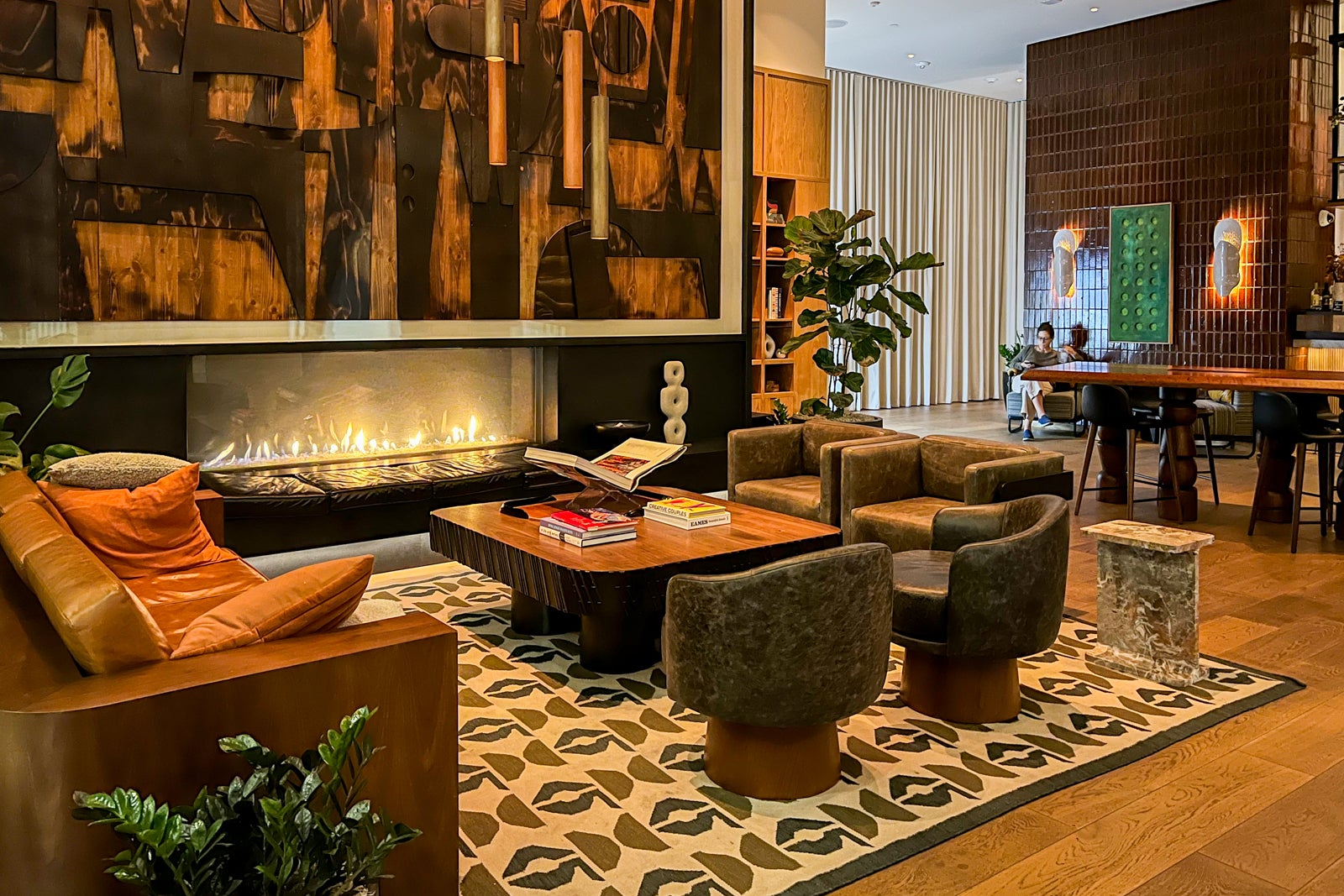 JdV by Hyatt, another legacy Two Roads Hospitality brand, describes itself as a "collection of vibrant, independent hotels that are true reflections of the urban neighborhoods we call home."
There are 57 JdV by Hyatt hotels in 45 cities that you can book through World of Hyatt. Brands you can book through JdV by Hyatt include Me and All Hotels, First Name, Story Hotels, Lindner Hotels and Resorts and Tommie Hotels.
JdV by Hyatt reviews: Tommie Hollywood, Mission Pacific Hotel and Hotel 50 Bowery
Dream Hotels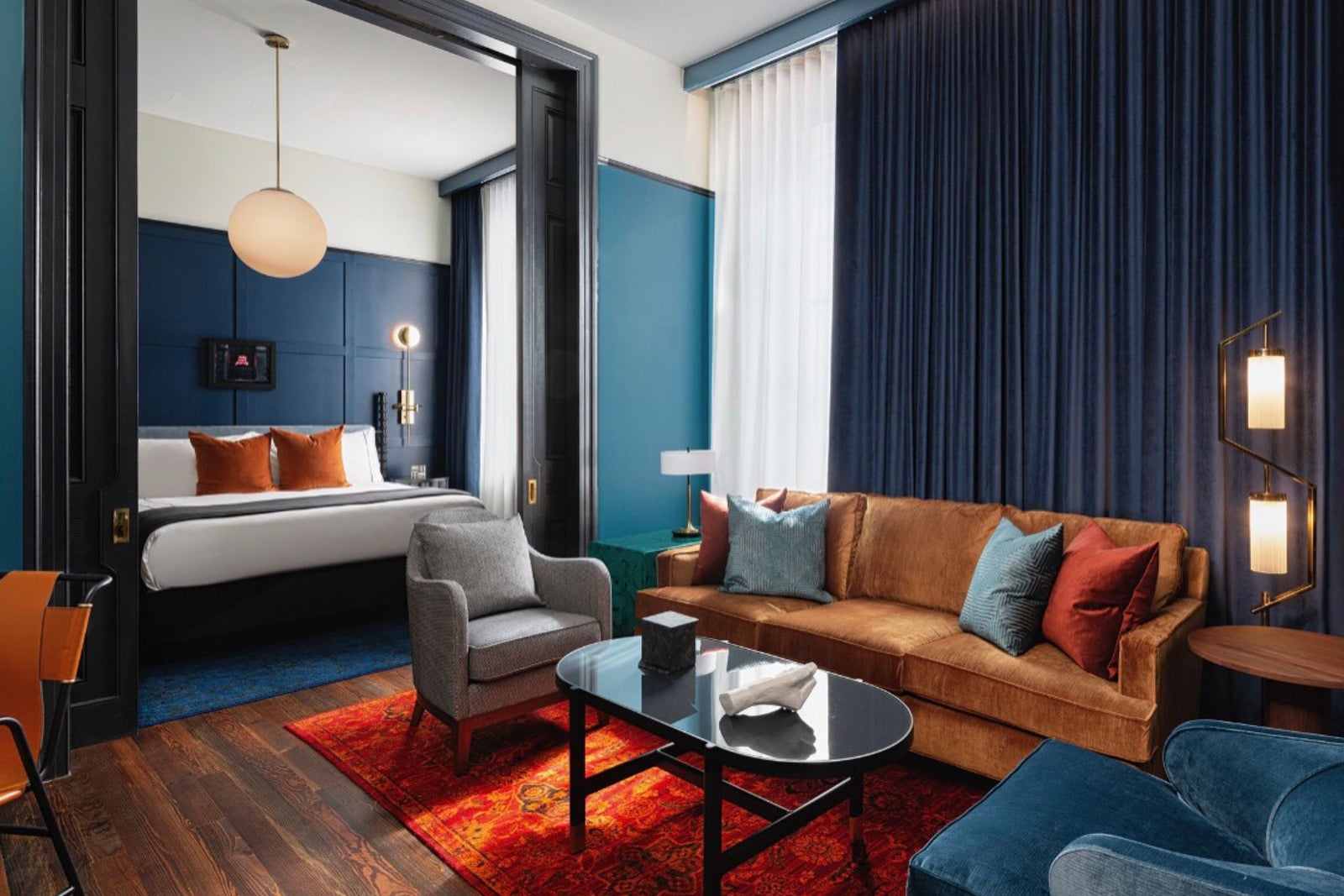 In 2023, Hyatt formally acquired Dream Hotel Group's lifestyle hotel brand, including Dream Hotels. You can book five Dream Hotels through World of Hyatt, including locations in New York City, Nashville, Miami and Hollywood.
Related: Your guide to World of Hyatt award charts
Hyatt Vacation Club
Hyatt Vacation Club is Hyatt's timeshare and vacation rental brand that offers residential-style accommodations.
There are 21 Hyatt Vacation Club locations, all within North America. However, you may not get daily housekeeping or typical World of Hyatt elite perks when staying at Hyatt Vacation Club locations.
UrCove by Hyatt
Hyatt describes UrCove by Hyatt as a "brand uniquely created for the Chinese traveler looking for a sense of home during their journey." There are currently 29 UrCove by Hyatt hotels open, all in mainland China.
Related: How to earn free nights with Hyatt Brand Explorer
Hyatt Studios
No Hyatt Studios are open yet. But Hyatt Studios will serve as a lower-cost extended-stay brand that will include grab-and-go breakfast and a 24-hour market where guests can buy foods they can prepare in their rooms.
Bottom line
Hyatt used to offer a very streamlined portfolio with just a few core brands. But, thanks to an acquisition and partnership spree, World of Hyatt now features various hotel brands where members can earn and redeem points.