Editor's note: This is a recurring post, regularly updated with new information and offers.
For many of us, free grocery delivery, shipping with no minimum, returns from home and a Paramount+ subscription make the Walmart+ $12.95 monthly membership fee more than worth paying. And for those who hit the road regularly, the 10 cents off per gallon gas at over 14,000 Exxon, Mobil, Walmart and Murphy gas stations nationwide is just icing on the savings cake.
Even better, if you have The Platinum Card® from American Express, your Walmart+ membership fee is fully covered with a monthly statement credit. That means Amex Platinum cardholders can take advantage of these savings without any extra out-of-pocket cost.
Now through September 15, Walmart+ members can get an additional 10 cents off each gallon of gas at participating Exxon and Mobil gas stations nationwide for a total savings of 20 cents per gallon. This comes at a good time, given nationwide gas prices are averaging $3.87 per gallon, according to AAA.
Here's how to take advantage of the gas savings available through your Walmart+ membership.
Save up to 20 cents per gallon with your Walmart+ membership
Now through September 15, Walmart+ members can save an additional 10 cents per gallon at around 12,000 Exxon and Mobil gas stations. This savings is on top of the standard 10 cents off Walmart+ members get at these gas stations, giving members a total savings of 20 cents per gallon.
Whether you're squeezing in one last summer road trip, headed back to school or just in the car more as we head into fall, this extra savings on gas comes at a perfect time.
How to save on gas with Walmart+
To save at the pump with your Walmart+ membership, download the latest version of the Walmart app and enable location services. Open the app when you arrive at a Mobil or Exxon station, and the app will automatically recognize you're at a participating gas station. Then, enter your pump number, select the card you'd like to pay with and you can start pumping gas with the discount.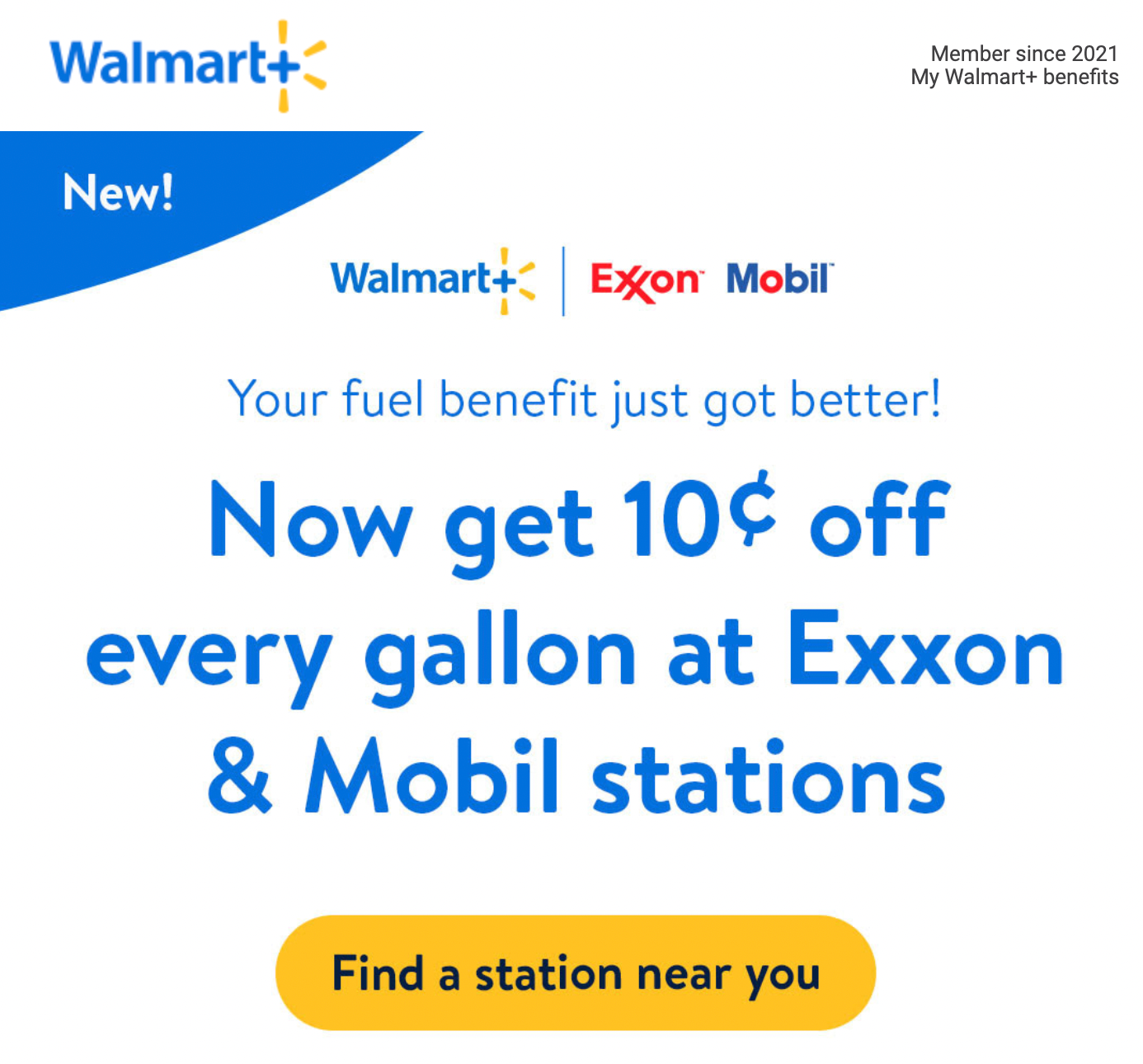 Alternatively, you can go to the "Services" tab and click the "Member prices on fuel" button. Then, scan the QR code on the pump to begin pumping gas.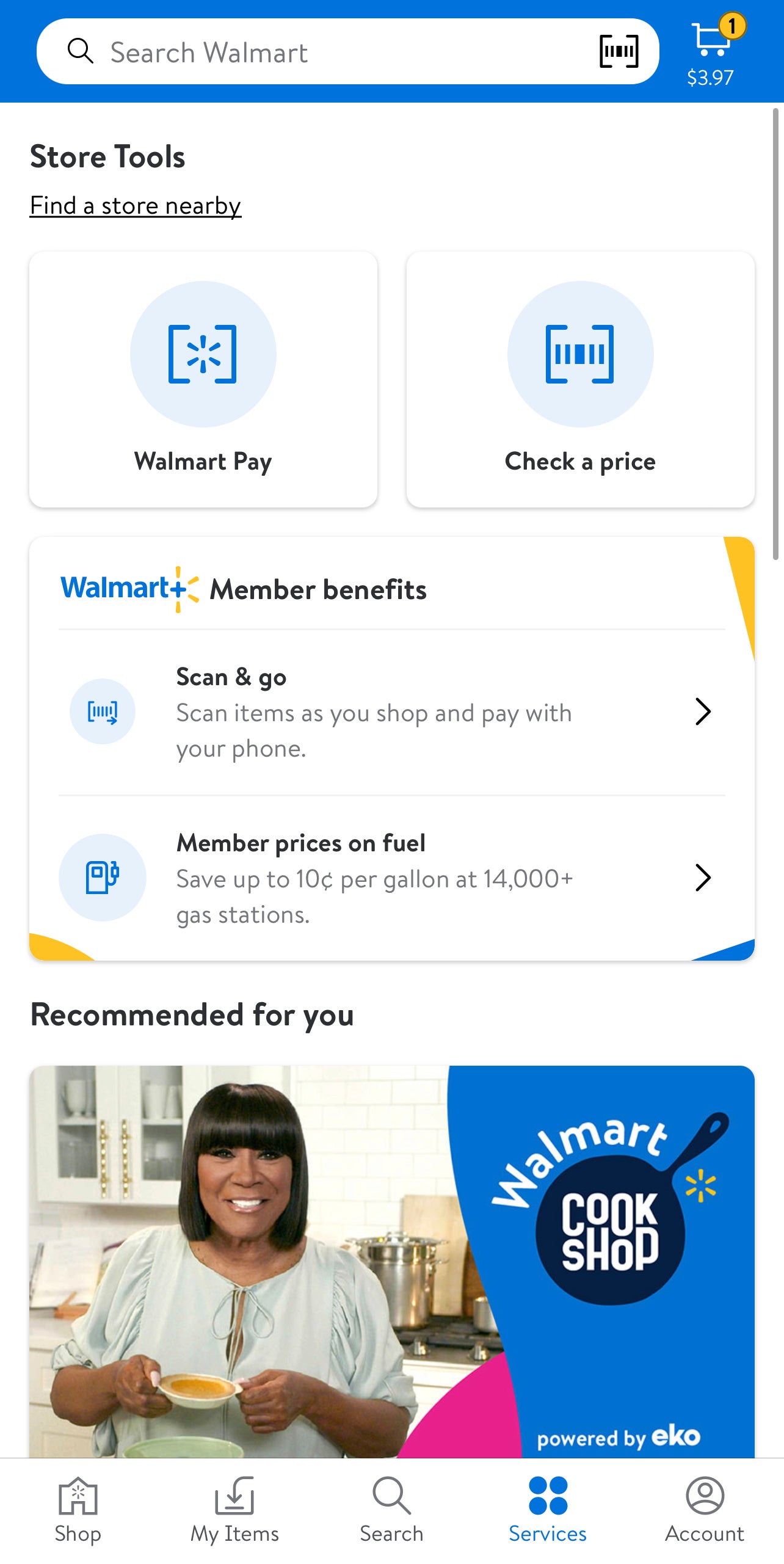 The discount will automatically be applied to your purchase. All fuel grades qualify for the discount, and there's no maximum on how much you can save, even if you fill up multiple times daily.
To maximize your purchase, ensure you have a credit card that earns bonus points on gas linked to your Walmart account.
Bottom line
For Walmart+ members who are frequent drivers, additional savings at Mobil and Exxon stations can mean huge savings on the road. And with nationwide gas prices at high levels, any discount is welcome.
Additional reporting by Andrew Kunesh.