If you have a Capital One credit card, you may have recently received an email titled "NEW: Earn 2,500 bonus miles by booking on Capital One Dining." Based on TPG's valuations, 2,500 Capital One miles are worth about $46. So, this offer may be worth pursuing for cardholders who got the targeted email.
I got this email for my Capital One Venture X Rewards Credit Card.

However, not all cardholders are targeted for this limited-time offer.
Related: The best credit cards for dining
As a reminder, Capital One Dining is a way to book reservations (including some that are difficult to snag) at select restaurants in 15 cities around the United States. To use Capital One Dining, you must have an eligible U.S.-issued rewards-earning Capital One credit card.
If you've been targeted for this offer, you can earn a one-time bonus of 2,500 miles on a Capital One Dining reservation. To earn the bonus miles, you must make a Capital One Dining reservation between Sept. 6 at 12:01 a.m. and Dec. 31 at 11:59 p.m. and dine by 11:59 p.m. on March 31, 2024 (all times are Eastern). Click through the link in the email to browse these experiences in 15 major U.S. cities.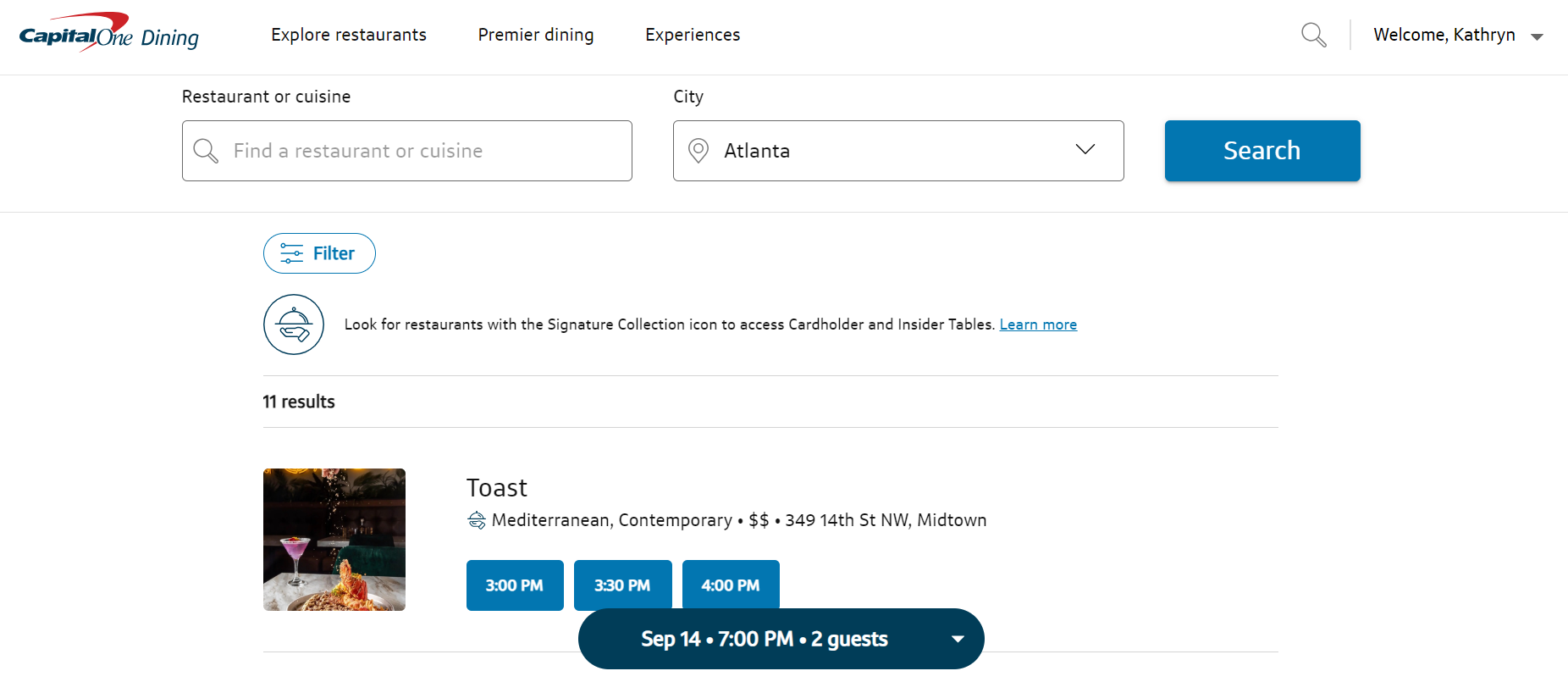 You (the member targeted for this offer) must make the reservation and attend the reservation as booked on Capital One Dining. You won't earn the bonus miles if you cancel or no-show for your reservation. And if you close, upgrade or otherwise change your account — including to another Capital One credit card — you may become ineligible for this offer. It may take up to two billing cycles for the bonus miles to appear in your account.
Related: Is the Capital One Venture X worth the $395 annual fee? (see rates and fees)
Bottom line
Whether you're looking for a nice meal out or primarily want to snag the 2,500 bonus miles, it may be worth trying out Capital One Dining if you received this targeted offer in your inbox and live in (or plan to visit) one of the 15 cities with participating restaurants.