As a mom of three and a frequent traveler, I am no stranger to being in the presence of a crying baby on a plane. I know how stressful it can be for the parents and how disruptive it can be for passengers within earshot. But as a former baby myself, I have also learned to accept that crying babies are just a part of life. With more than a hundred million babies born into the world every year, there is, quite literally, no escaping them.
One airline, though, has devised a plan to separate silence-seeking adults from the wails and shrieks that so often find their way out of a baby's surprisingly strong lungs.
Turkish carrier Corendon Airlines recently announced an adults-only zone for guests ages 16 and older on its flights between Amsterdam Airport Schiphol (AMS) and Curacao International Airport (CUR) on the new Airbus A350-900 beginning Nov. 3. If the adults-only zone is well received on this route, it's possible the airline could expand the offering to other routes in the future.
Related: Don't be a crybaby: What to do when babies cry on a plane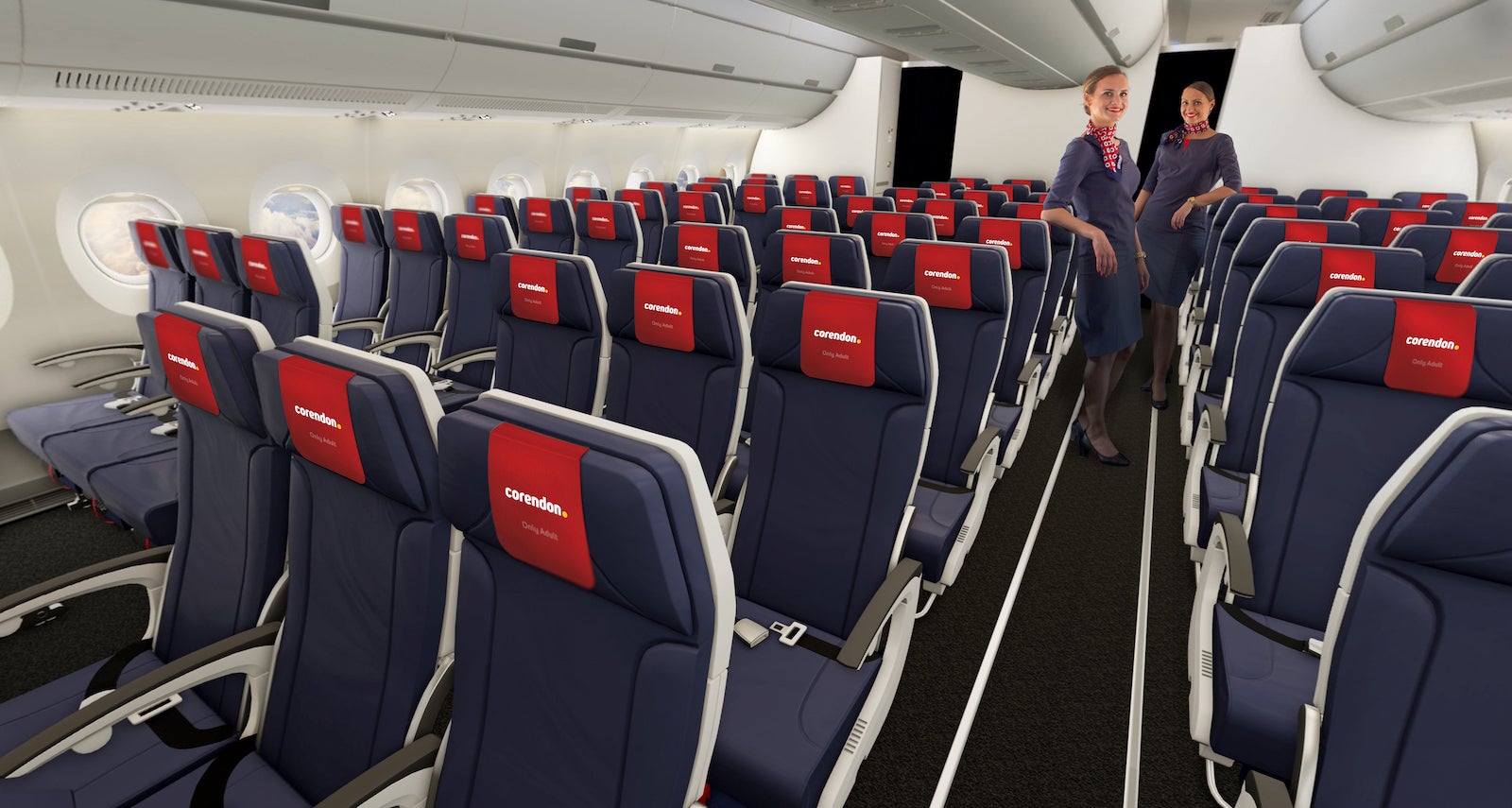 The airline advertises the zone as being for "travelers traveling without children and for business travelers who want to work in a quiet environment." The airline also describes the adults-only zone as a benefit for families, stating, "[Parents] don't have to worry as much about possible reactions from fellow passengers if their child is a bit busier or cries."
Corendon's adults-only zone will include 93 standard seats and nine XL seats with extra legroom in the front of the plane. This child-free area will be physically separated from the rest of the plane using walls and curtains, blocking out the sights and sounds of screaming babies.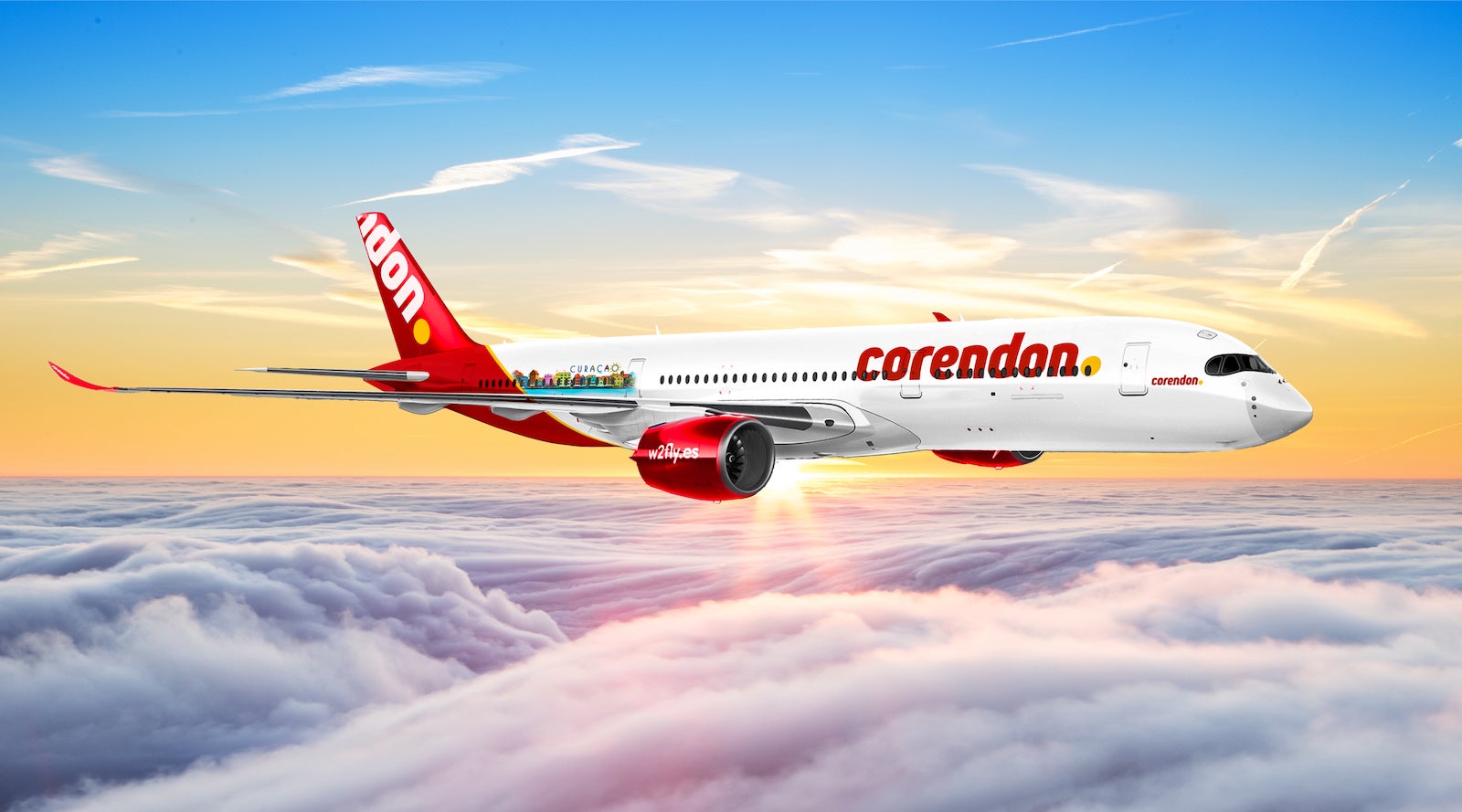 You may assume this quiet luxury would come at a price, and you'd be right. Passengers will be required to pay an additional 45 euros (about $48) for a one-way ticket in a standard seat and an extra 100 euros (about $108) for a one-way ticket in an XL seat.
Until this new concept takes flight in November, it's difficult to say if this quiet zone will be worth the added cost. Can walls and curtains really quiet a baby's cries any more than nonsmoking sections on planes were able to keep cigarette smoke out?
I have my doubts that it will be 100% effective. However, if your goal is to put as much distance as possible between yourself and any jet-setting babies on board, Corendon's adults-only zone (and maybe a pair of noise-canceling headphones) should get the job done.
Although Corendon is the first Turkish airline to separate babies, it's not the first airline to try and solve this problem. Singapore-based Scoot offers a Scoot-in-Silence cabin for travelers ages 12 and older, and AirAsia X offers a Quiet Zone for passengers 10 years and older. Other airlines, including India's IndiGo, announced a kid-free zone in 2016. Still, a passenger who flew the airline in late 2022 could find no documentation of the policy on the airline's website and was met with conflicting messages from airline staff.
So finally @IndiGo6E called and apologised for the misunderstanding and offered me front row seats. Hope these aren't courtesies but policy for anyone traveling with an infant. Special thanks to Pragati from the Indigo team! https://t.co/DsIqHfg2m6

— Rishika Baruah (@rishika625) December 15, 2022
After living through the baby stage with three children, I am pretty much immune to a baby's cries. If it isn't my baby, I can tune it out with little to no effort. Dealing with a crying baby is no big deal for me. However, I have plenty of flying pet peeves of my own, so I do understand why some people may see the appeal of a child-free zone on an airplane.
I doubt this is something we will see widely adopted by major airlines, but while we are at it, there are a few things I would pay extra for when I fly. Maybe a section where nobody is allowed to take their shoes off and put their bare feet on display. Or, perhaps a section where people recognize that the person in the middle seat gets both armrests.
I'm kidding (or am I?), but my point is that unless you pay a pretty penny, flying — like life — has its inconveniences. It's something that all of us former babies who most certainly cried at inconvenient times have to live with … unless you are lucky enough to fly with an airline that'll take your money in exchange for a quieter flight.
Related reading: