Love it or hate it, Airbnb has changed the way people travel.
Whether you're looking for a family-friendly home with space to spread out near the beach, or a history-soaked castle to share with friends in Europe, you can probably find something special across Airbnb's dozens of categories, which range from Mansions to Tiny Homes and Houseboats to Yurts.
But sometimes, the actual home isn't quite as important as what's outside of it — and that's where the Amazing Views category comes in. By filtering an Airbnb search through the Amazing Views category, users will be offered a list of incredible properties around the world that come with even more incredible landscapes to enjoy directly from the window (or balcony, or somewhere fantastic on the property).
If you're in the market for a vacation with an Amazing View, Airbnb recently shared a list of some of its most-saved view homes, meaning that people around the world have saved these dreamy homes for a future trip.
Take a look at the listings below for a little inspiration. Just remember, some of the views have to be seen to be believed.
The WonderInn Mirrored Glass Cabin — Raelingen, Norway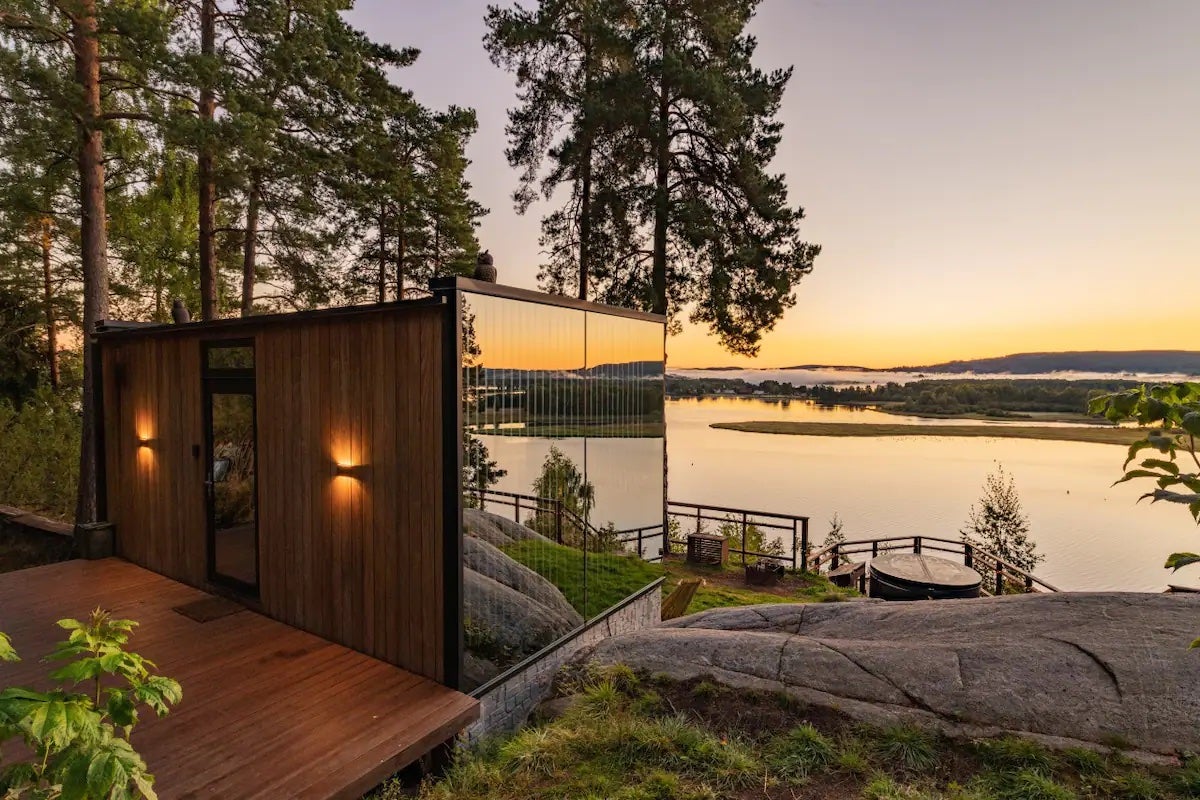 Oftentimes the best views are seen from the windows, but why not try a place where the building itself reflects the beautiful scenery surrounding it? That's exactly the case with this tiny home in Norway that sleeps four and is just 25 minutes from Oslo. Could anything be better than those views? How about soaking them in while soaking in the hot tub?
Rates start at $423 per night.
Zion EcoCabin — Hildale, Utah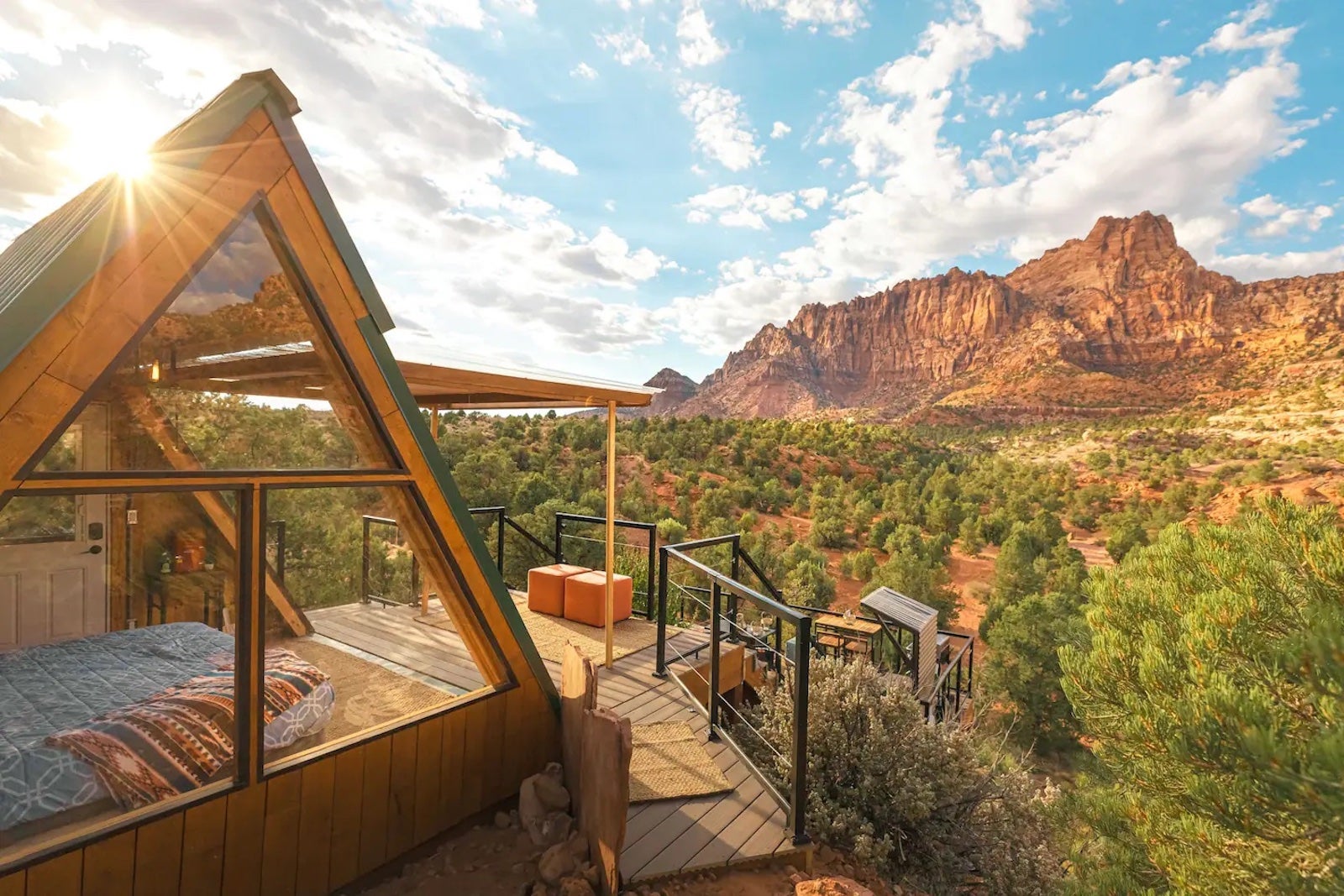 At 144 square feet, this Airbnb isn't massive — but the windows sure are, which makes taking in the majestic landscape of the Zion Mountains better than you could ever imagine. With an open-air concept, guests are welcome to let the outdoors in or keep the cabin closed up to enjoy the AC or heater. Best of all, there's a hot tub to enjoy.
Rates start at $648 per night.
Related: The best places to stay near Zion National Park
Luxury Suite Overlooking the Wadden Sea, Harlingen — Harlingen, Netherlands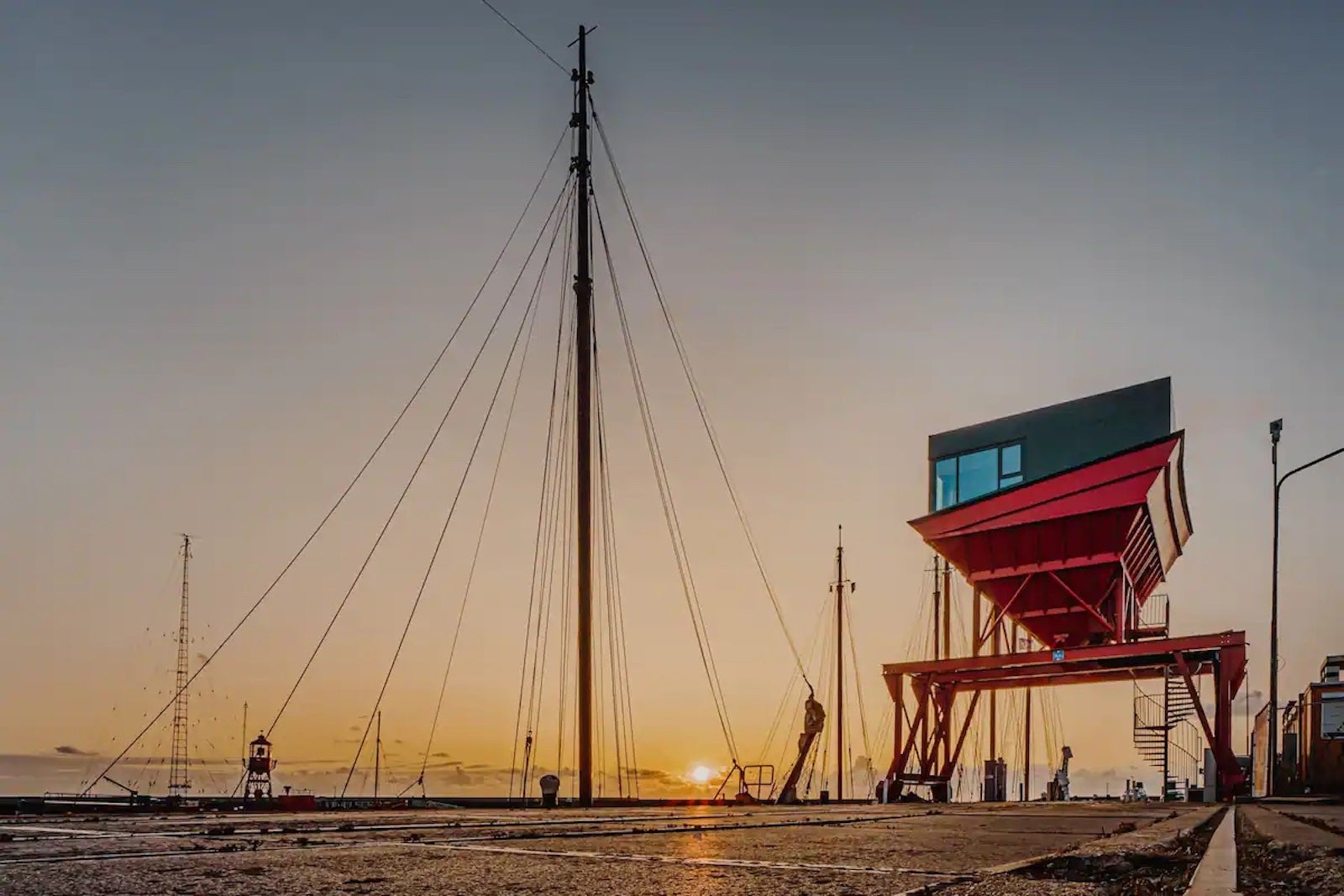 Sometimes amazing views consist of snowcapped mountains or lush rainforests, but often the best views simply involve the sea and the sunset.
At this Airbnb in the Netherlands, that's exactly the view you get, as you actually take in the largest unbroken system of intertidal sand and mud flats in the world: the Wadden Sea, a UNESCO World Heritage Site. Guests of this Airbnb can also enjoy a flatscreen TV, a Jacuzzi and memories to last a lifetime.
Wave Twin 1 Infinity Villa — Kathisma Beach, Greece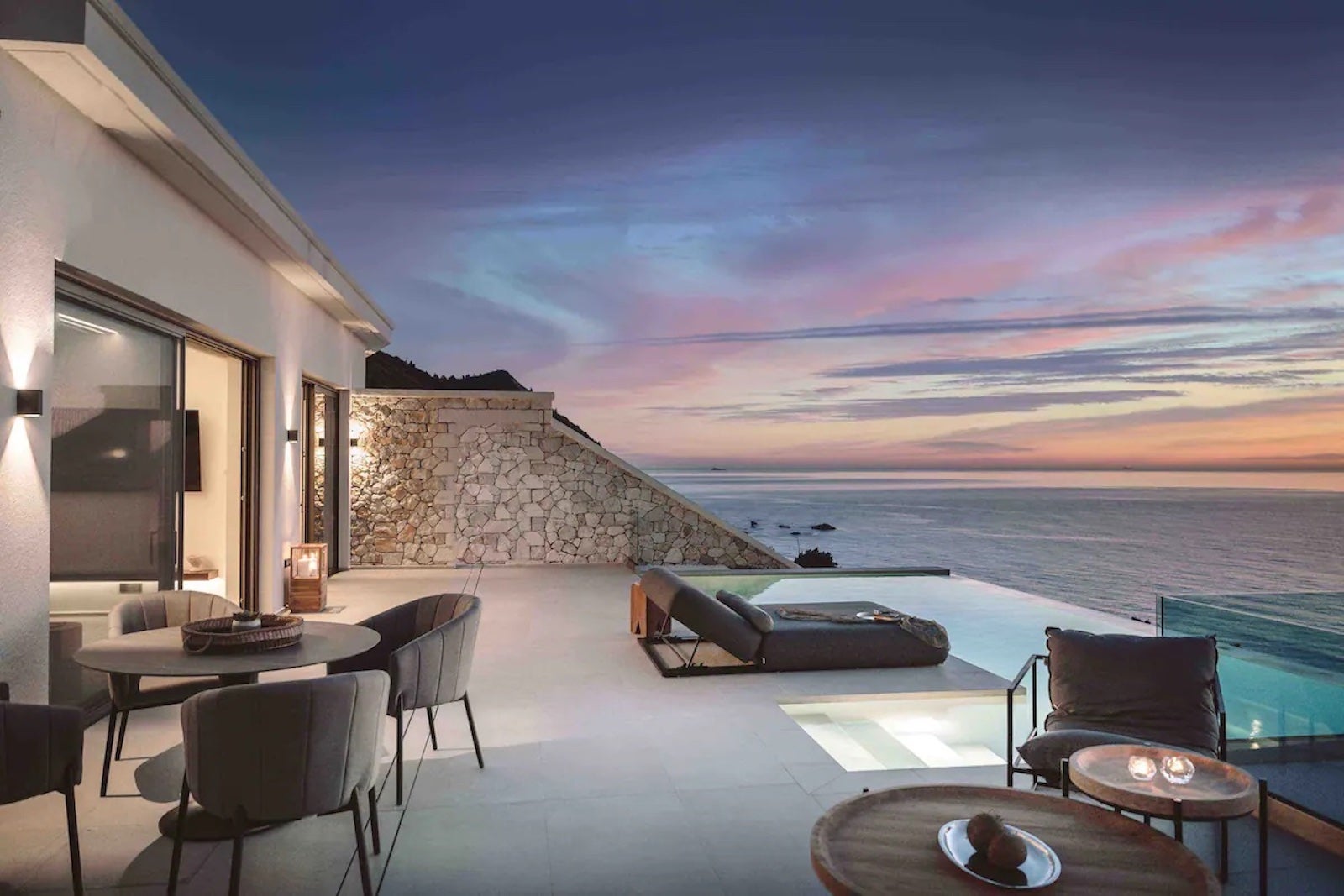 We all know the views in Greece are spectacular, but this Airbnb comes with the views and an incredible place to stay. Imagine yourself relaxing in this plunge pool with views of the sea and the Greek sunset.
This Airbnb has dozens of five-star reviews, so you can trust that it's going to be great. Beyond the views, guests can also take advantage of the modern kitchen, a chic bedroom and a short commute to the famous Kathisma Beach.
Modern Ocean View Villa — Santa Teresa Beach, Costa Rica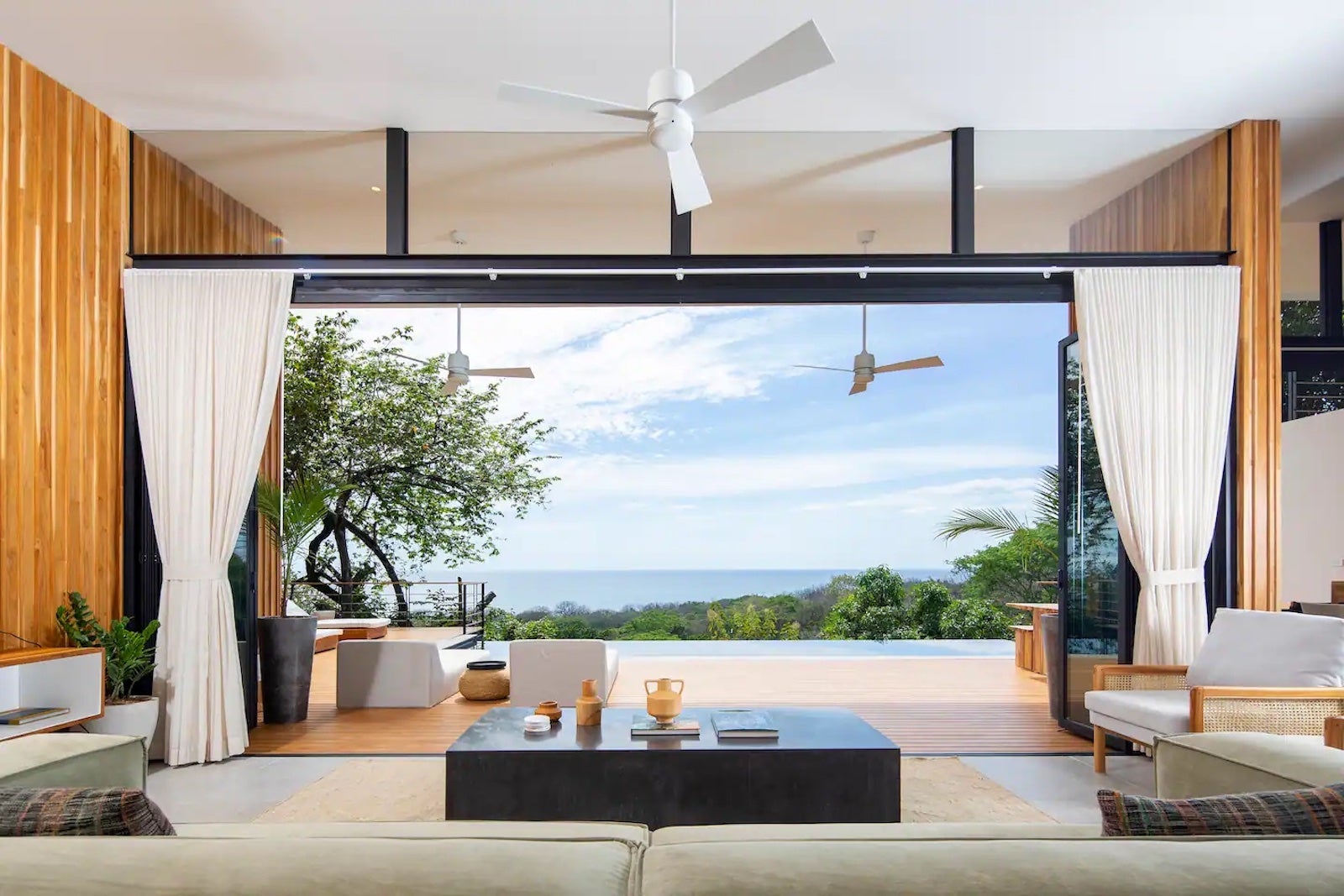 Four bedrooms (sleeping eight guests) and one awe-inspiring view: That's what you'll find at this incredible Airbnb in Costa Rica that also features three levels, four-and-a-half bathrooms and a private pool. This five-star-rated Airbnb is a 10-minute walk to the beach, and there's a 24-hour concierge to help with any need.
Rates start at $726 per night.
La Stalla Casa San Gabriel — Pierantonio, Italy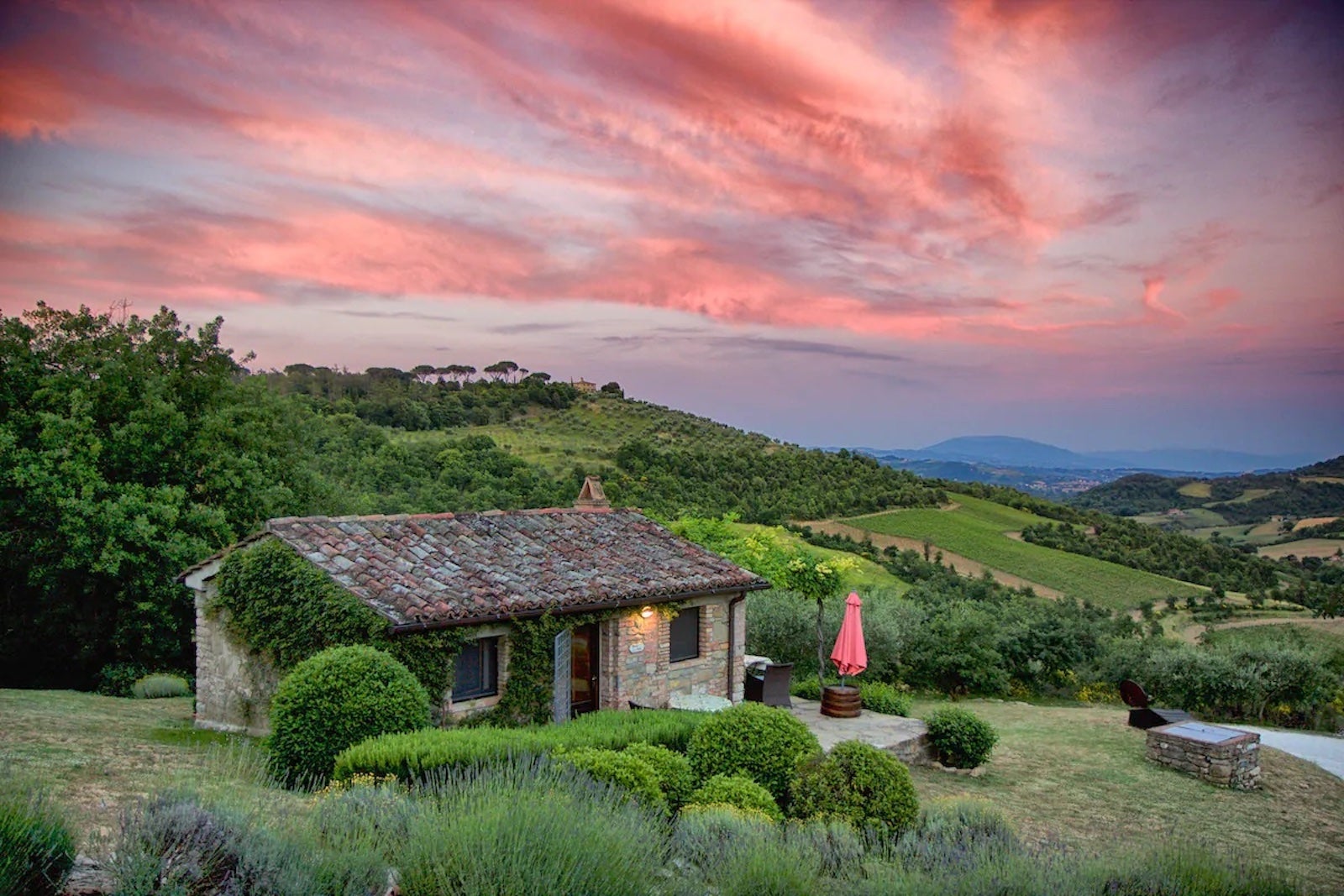 In Umbria, Italy, there's a wealth of beautiful rolling hills, dramatic sunsets and intimate farmhouses with wonderful views. And this home, Casa San Gabriel, offers all of that, plus a swimming pool, an air conditioner, three acres of land surrounded by olive groves and more. It just goes to show that sometimes the most unassuming of Airbnbs can pack the most magical punch.
Ocean View Malibu Hideaway — Malibu, California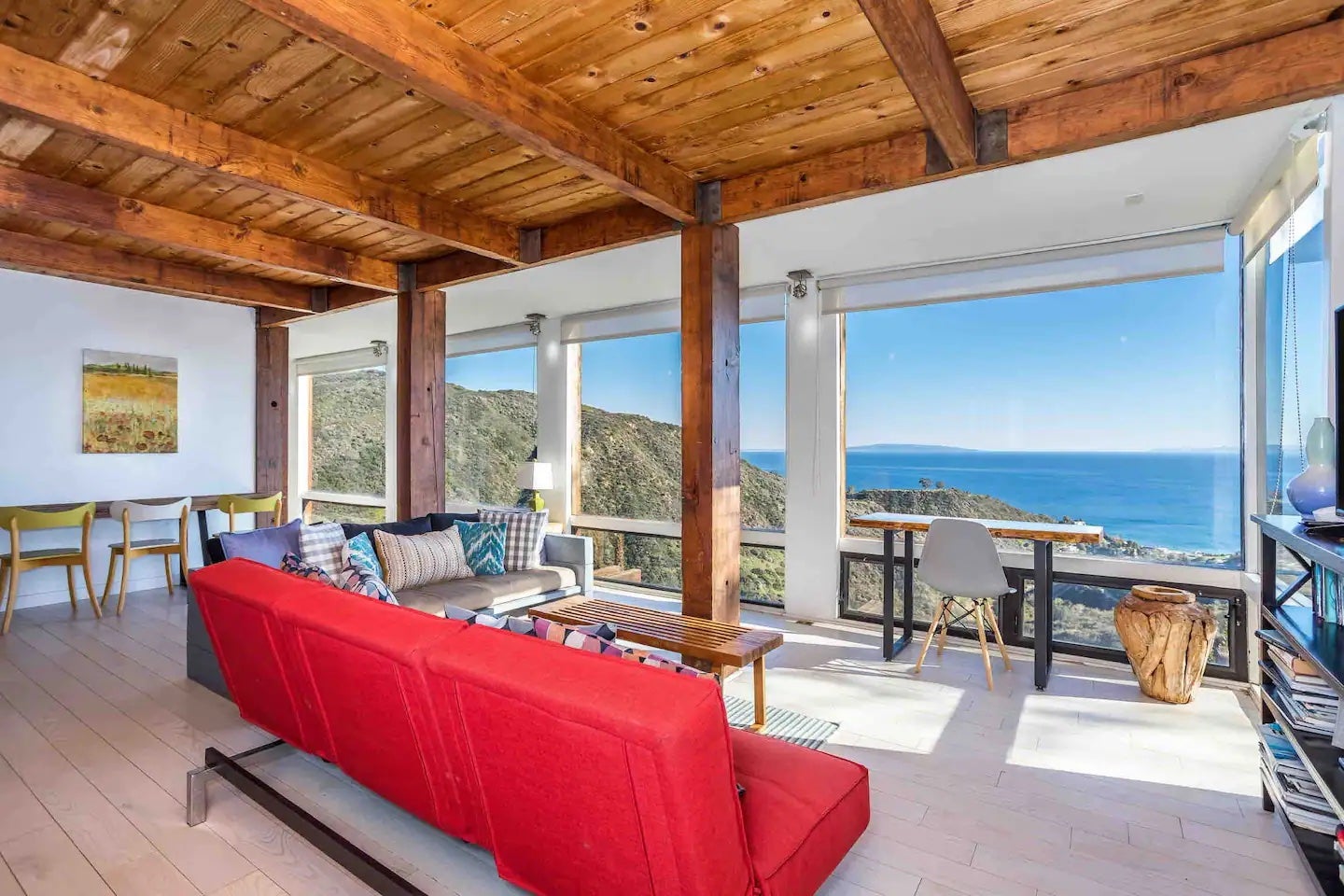 A world away from Los Angeles yet right down the street, Malibu is one of the most beautiful places in the United States. But to get a real feel for it, you need to be high up in the hills for those sweeping coastal views. This listing, with one bedroom, has it all: views of Catalina Island, beach access, a terrace and even a desk looking right out to the ocean so you can get work done while soaking in the landscape.
Cozy, Unique & Stylish Next to Lake and Mountains — Burglen, Switzerland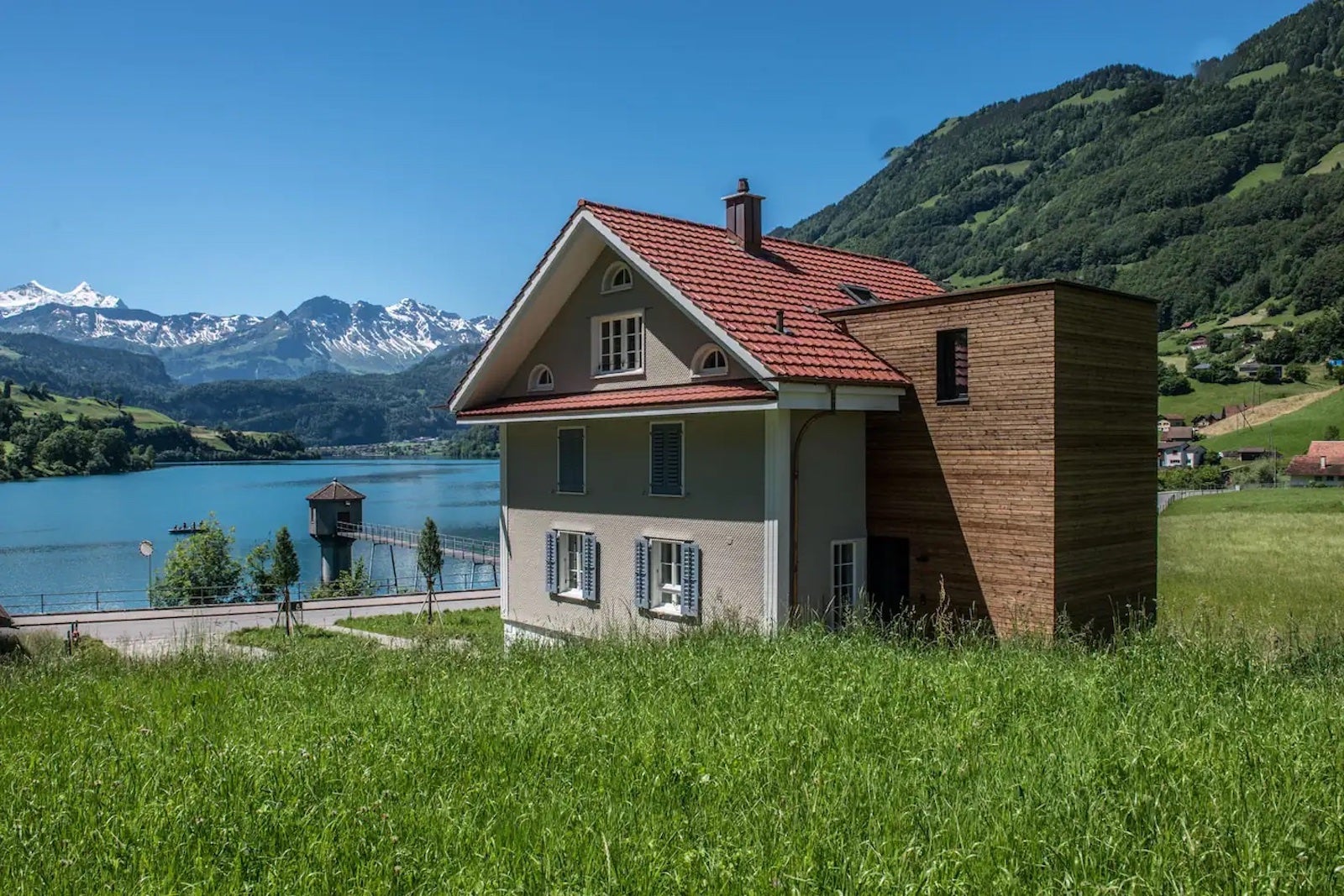 Switzerland is famous for its mountain views, so it comes as no shock that a property there has made the list. But what is shocking is that the views pictured above, between Lucerne and Interlaken, can be had for just $228 per night. For that rate guests will also get a dedicated workspace, a sleek modern kitchen  and a 43-inch TV with streaming capabilities, just in case your eyes need a break from those stunning lake views — which we're sure they won't.
Design House in Rainforest with Private Waterfall — Paraty, Rio de Janeiro, Brazil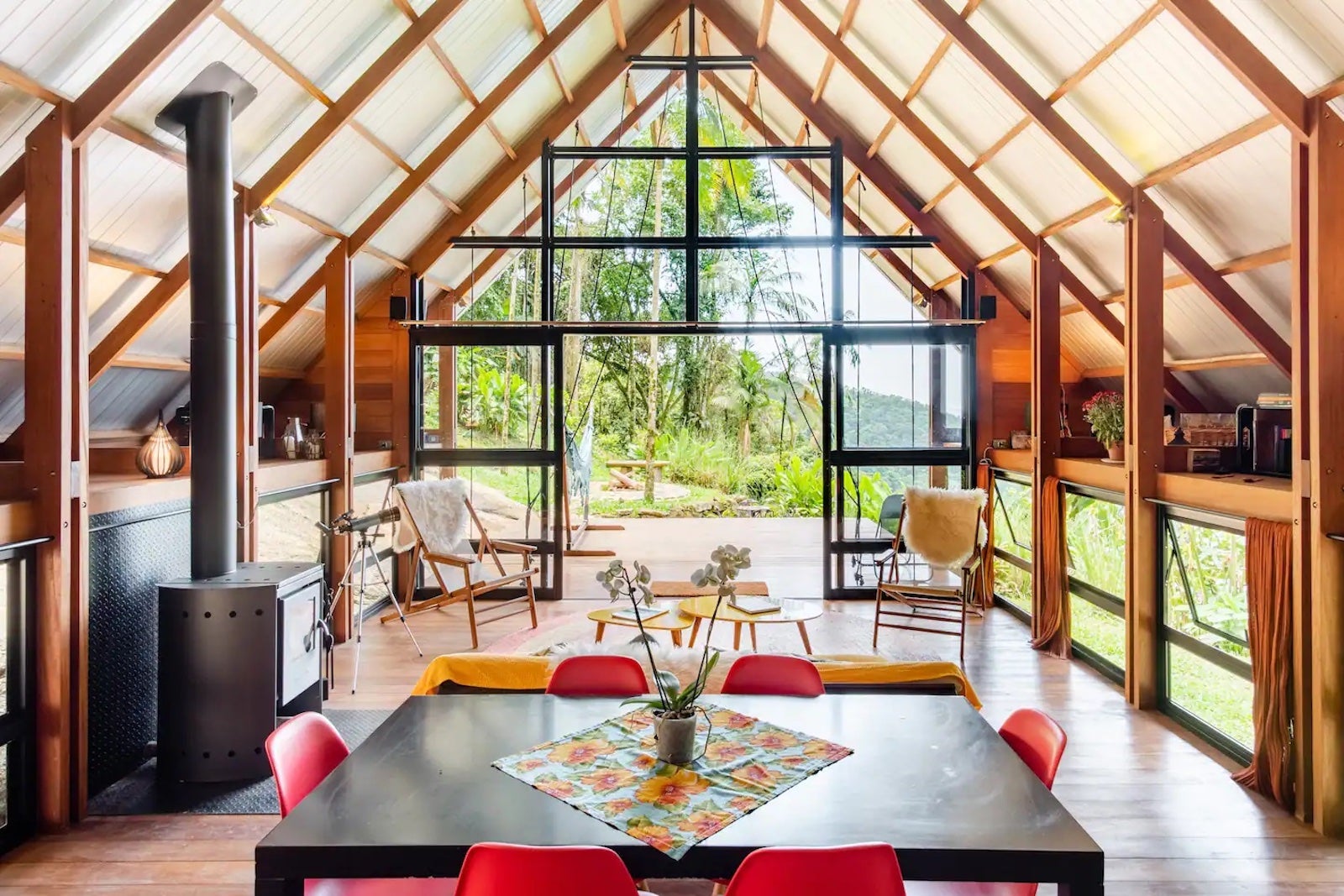 Private waterfall. You read that right; this Airbnb has its very own waterfall for guests to enjoy. But even if it didn't, the lush landscape and modern design of this beautiful A-frame Airbnb are more than enough. Located 20 minutes from Paraty, Brazil, this Airbnb has two bedrooms and two bathrooms, and can sleep up to five guests. There's plenty to enjoy here, but the best part is sitting back and taking in the views.